It becomes necessary to remove iCloud Activation Lock from an iOS device when you are locked out of your device and don't remember the password.
If you purchase a second-hand device and the owner fails to unlock the device, you may have to remove iCloud Activation Lock. One of the most popular solutions to unlock a device is DoulCi Activator.
In this guide, we take a look at this tool in greater detail. Let's begin with exactly what it is.
What Is DoulCi iCloud Unlocking Tool?
DoulCi Activator is a free tool that can be used to remove iCloud Activation lock on iOS devices including iPhones, iPads, iPods, and Macs.
You can use it to bypass iCloud Activation without needing iTunes or even if you don't have your Apple ID and password. It is therefore the most ideal solution when you purchase a locked second-hand iOS device and you need to remove iCloud Lock Activation Lock to use the device.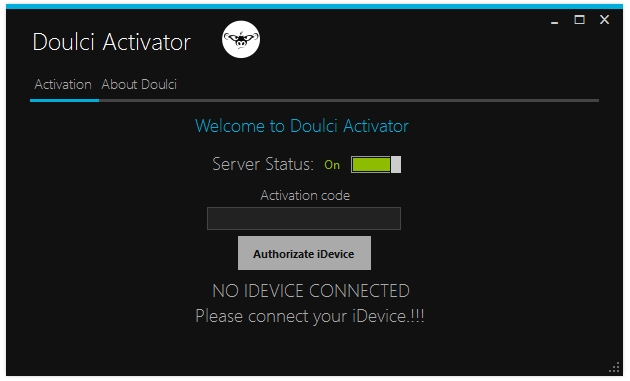 How DoulCi Works
DoulCi Activator will only work if your device is running iOS 7.1.2 or below. As to how it will unlock the device, the process is not clear.
The tool's creator says that the process is kept secret to keep the information proprietary and if it was made public hackers could hack into the website's code and use it to develop a similar service.
They could then claim that the service will unlock the device, but they will use the access users to give them to steal personal information and data.
To unlock your device with DoulCi, all you have to do is provide details about the device including your contact information and then wait a few days for the device to be unlocked.
Can I Still Use DoulCi?
The methods that DoulCi used to unlock devices in the past are no longer viable and therefore the service cannot be used to bypass iCloud Activation anymore.
The service worked by exploiting various vulnerabilities that iCloud had in the past. But Apple has since patched up these vulnerabilities and therefore DoulCi doesn't work anymore. In fact, it hasn't worked since 2014. But the website is still operational as a way to discredit scammers who may try to scam you of your money by claiming that DoulCi works.
Is There a DoulCi Activator Download?
No. There is no DoulCi Activator Download that you can access online. Any download links for this service that you find anywhere online are scammers trying to get you to enter your personal information so they can get access to your device. Stay away from any links labelled "DoulCi Activator free download" as DoulCi has never launched any software to bypass iCloud Activation Lock.
The Best DoulCi Activator Alternative
But we understand the need to have a program that can be downloaded on to your computer since it puts the process of unlocking the device directly under your control. For this reason, we recommend using iToolab UnlockGo. This is a program that you can install on your computer and use it to unlock the device. It is helpful in the following ways;
It is the best way to remove all forms of passcodes from the device including Face ID and Touch ID in just minutes.
It is also one of the best ways to bypass iCloud Activation Lock on your device.
Above all, it is very easy to use. You can unlock your device right at home and you don't need any tech expertise to unlock the device
You can use these simple steps to use UnlockGo to bypass iCloud Activation Lock on the device;
Step 1: Download and install the program on to your computer.
Step 2: Open the program and then select "Remove iCloud Activation Lock."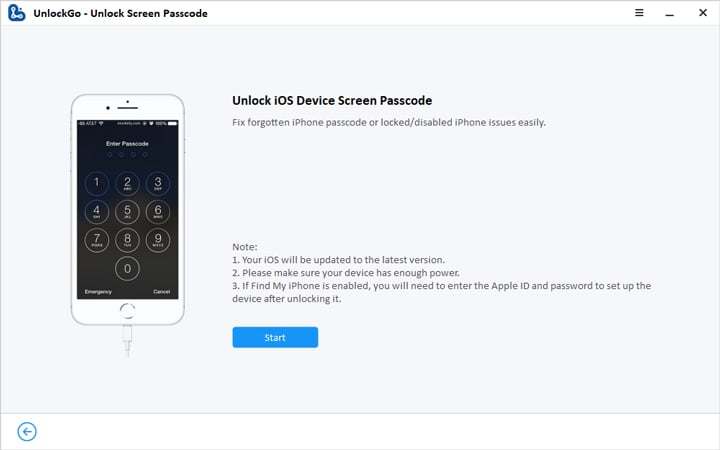 Step 3: Click "Start" and connect the device to the computer using USB cables. Once the device is detected, the program will begin downloading the jailbreak package needed for your device.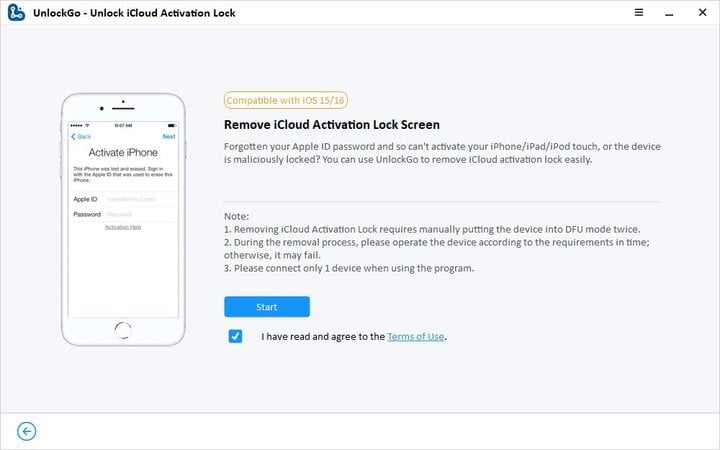 Step 4: After successfully jailbreaking the device, click "Remove" and UnlockGo will begin the process of bypassing the iCloud Activation Lock.