Don't know what is the best way to bypass iCloud iPhone X lock without the password? Well, it is not as difficult as it looks. With the help of different tools and techniques, you can easily unlock iPhone X iCloud lock. In this article, we have discussed different ways that you can follow to unlock your bypass iPhone X iCloud. Without wasting any time, let's discuss the ways so you can remove your iCloud lock in no time.
What Happens if an iPhone is iCloud Locked?
In order to keep your device more secure, Apple has launched a feature named Find My iPhone. However, to use this feature, you have to add your iCloud details; otherwise, this feature is useful. But what if you don't know your iCloud information? Well, you won't be able to turn on Find My iPhone and o protect your device from thieves.
Furthermore, most second-hand iPhones come with locked iCloud, which makes it difficult to use different features of iPhone. So, it is necessary to purchase those devices whose iCloud lock is not enabled.
Is it Possible to Unlock an iCloud-locked iPhone X?
As mentioned above, if you don't have any idea about the iCloud account details, then you won't be able to use the device properly. So, is it possible to unlock an iPhone X iCloud? Well, the answer is YES; you can either contact the owner to get the Apple ID details or use different third-party apps to unlock an iCloud-locked iPhone X.
If you are planning to use a third-party application, then continue reading the article as below; we have discussed a safe tool that you can use to unlock your iCloud details.
How to Bypass iPhone X Lock iCloud Permanently[iOS 16]?
If you are planning to bypass iPhone X lock iCloud permanently, then you can try iToolab UnlockGo program. This tool is amazing and allows you to bypass iCloud lock in no time. What's more, it is 100% safe and has the highest success rate, which means you can easily bypass iCloud lock without any hassle. Want to know more about this software? Check out the details below.
Why Choose iToolab UnlockGo – Best iCloud Unlock Service
There are many reasons why you should use iToolab UnlockGo. Some of the top ones are mentioned above.
1. Affordable Tool
If you are a beginner and don't want to try expensive tools to unlock iCloud, then you should definitely try this tool because iPhone X iCloud unlock price is less as compared to other tools. What's more, you can also get a $10 coupon and bypass iPhone X iCloud within minutes.

iToolab UnlockGo – iCloud Lock Bypass
30% OFF iToolab coupon code for all products
-30% 100%
2. 30-Day money back
In case you are not satisfied with the results, iToolab UnlockGo offers a 30-Day money-back option so you can get your amount back within 30 days.
3. High success rate up to 90%
As mentioned above, it has the highest success rate, which is around 90%. So, it means this tool will definitely work for you and will unlock your iCloud. Also, it is 100% safe and free from any malware attacks.
4. A Wide Range of Devices Supported
It supports a wide range of devices and is compatible with the latest models, including iOS 16.4. It means you can quickly bypass iCloud of iPhone X.
iPhone X Activation Lock Removal Guide
In this section, we will guide you on how to unlock iPhone X iCloud using iToolab UnlockGo application. If you are running iOS 16-16.3 and want to bypass iPhone using your Mac device, then here are the steps you can follow. Make sure to follow the guide properly so you can bypass the iCloud lock without any issues.
Did you enjoy this tip? Subscribe to iToolab YouTube Channel
Step 1. First, you have to download iToolab UnlockGo on your Mac device. So, go to the official website and download the latest version. Next, launch it and click the "Unlock iCloud Activation Lock" option.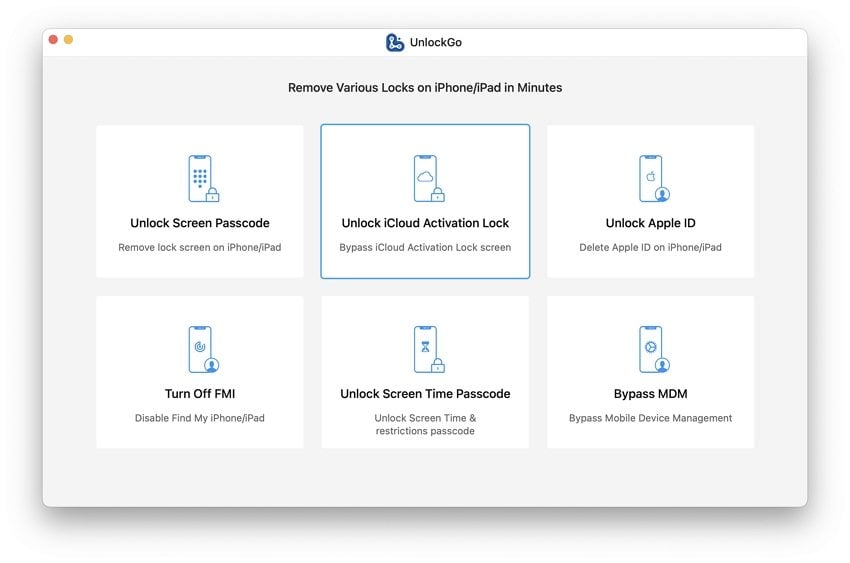 Step 2. Next, you have to jailbreak your device. Make sure you have enough storage on your device to complete the whole process. Once done, click the "Start" option.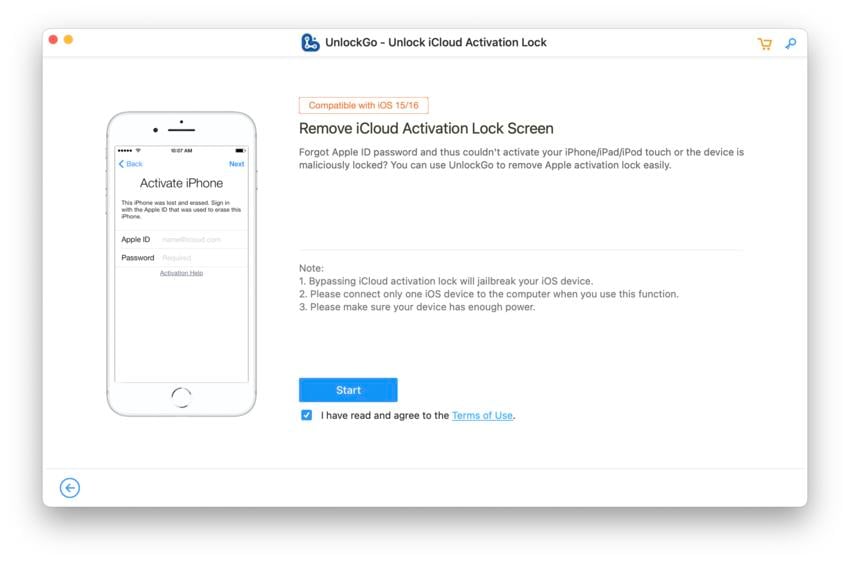 Step 3. Now, connect your iOS device with your Mac using a USB cable. Once your device is connected, follow the next instructions.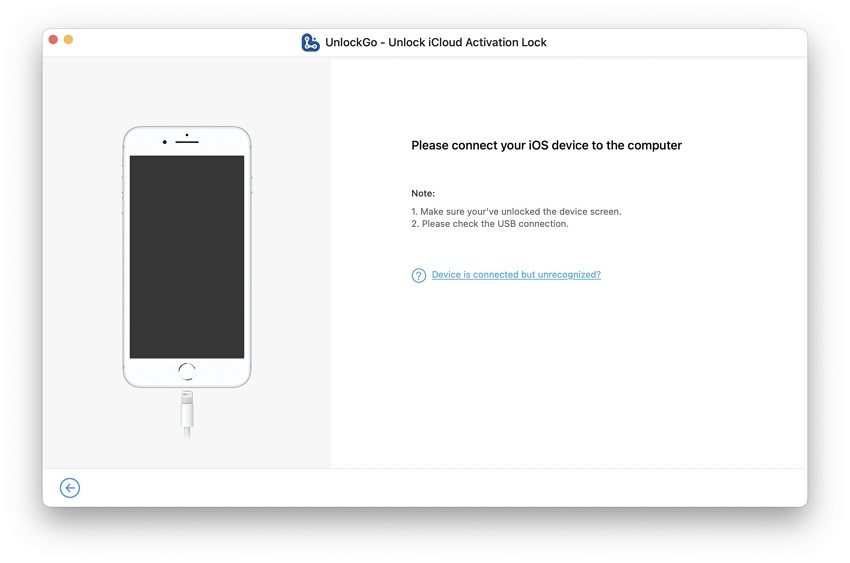 Step 4. To remove the iCloud activation lock, you have to put your iPhone X into DFU mode. You can follow the instructions below to do that.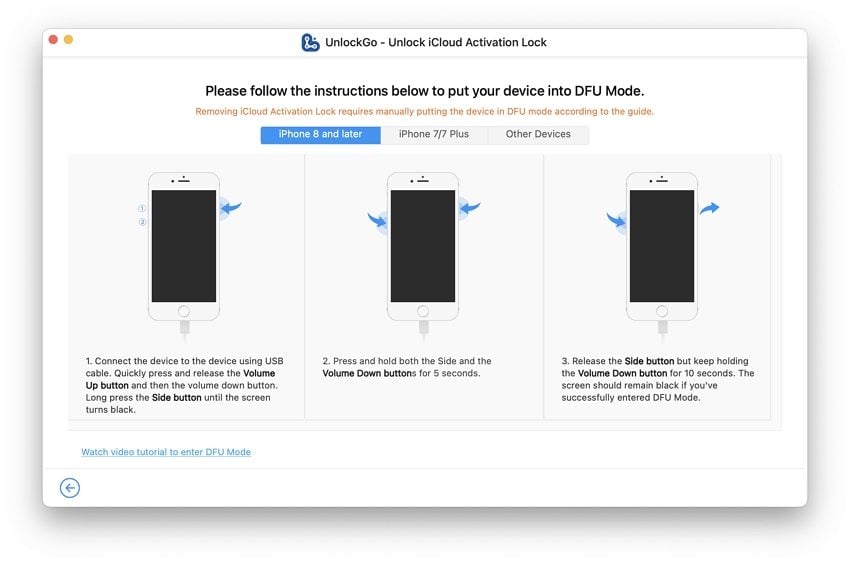 Step 5. Once you have completed the DFU mode process, your jailbreak process will start. Don't disconnect the device; otherwise, you won't be able to complete it.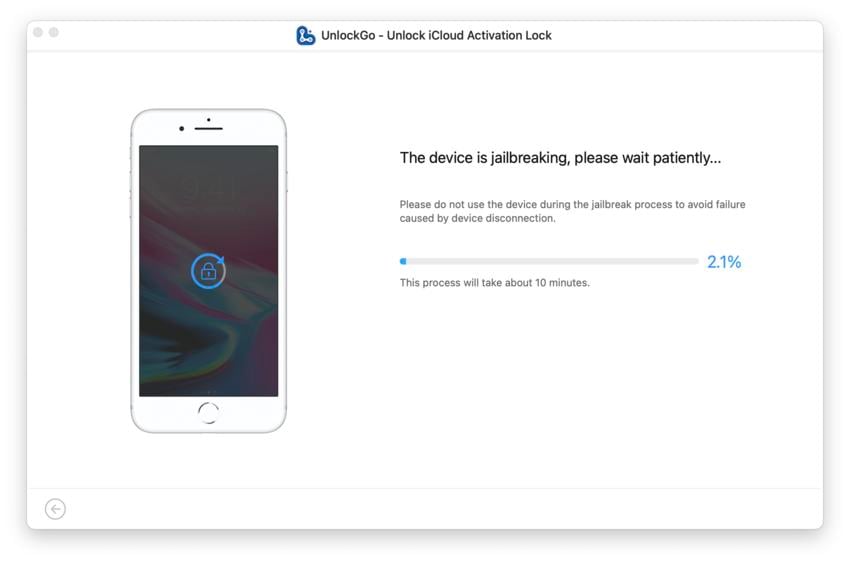 Step 6. Within a few seconds, the app will remove the iCloud lock from your device. Now, you can sign in with the help of a new Apple ID.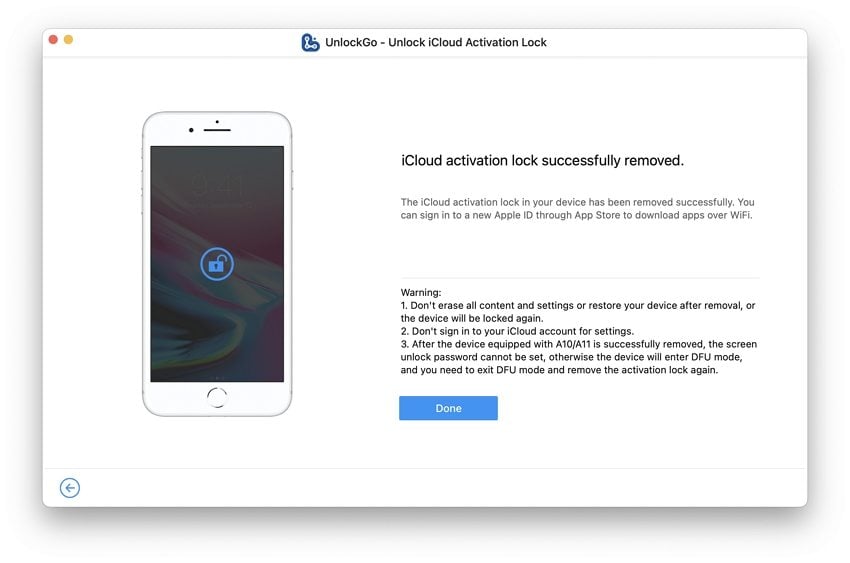 Note: Don't add a screen passcode after bypassing your iPhone because it will again lock your iCloud, and you will have to repeat the steps again to unlock it.
Summary
Removing iPhone X iCloud lock is not complicated if you know the right techniques. By following the above methods, you can effortlessly unlock your iCloud lock and use your iPhone without any hassle. However, if you are planning to use a third-party app, then you should definitely try iToolab UnlockGo. This program is free from any viruses and 100% safe for iPhone users. Also, with this app, you don't need to enter a password to unlock iCloud lock.