When it comes to protecting devices, Apple offers countless features and one of them is the activation lock. But what if your iPhone device is locked and you don't have the password to unlock it? Well, If your iCloud iPhone XR is locked and you don't know what is the right way to unlock it, then you have landed at the right place. In this article, we will discuss all the possible ways to unlock iPhone XR activation lock without password.
Part 1. Can iPhone XR Activation Lock be Removed
If iPhone XR iCloud is locked and you want to remove the activation lock, then it is only possible if you have the necessary information, such as Apple ID details. You can also ask Apple support and submit a request to remove your activation lock, but still they will ask for verification documents.
But what if you have bought a second-hand device and don't have the necessary information? Is it still possible to remove iPhone XR activation lock? The answer is YES, you can use different third-party apps, such as iToolab UnlockGo to perform this task.
Part 2. Is There Any iPhone XR Lock iCloud Removal Software
In this section, we will cover the truth about different iPhone XR iClock removal software and whether they work or not.
1. The Majority of Desktop Software Won't Support iPhone XR
If you are planning to use iCloud XR iCloud bypass tools, such as Checkm8, Tenorshare, Passfab, and Wondershare, then the truth is that they won't work for your iPhone XR devices. The reason is simple because they are not compatible with it. That means you won't be able to unlock the activation lock using these software.
2. Just be Careful with Online iCloud Unlock Service
In case you are planning to use a different online iCloud unlock service, then be careful because most of them are fake and won't unlock your devices. On the other hand, these services can be the reason for malware attacks, hacking, and more. Moreover, many websites offer iCloud unlocking services for around $19-$29 which is definitely a big scam.
Part 3. iPhone XR Lock iCloud Removal without Computer
iCloud DNS Bypass is another method that helps to remove the iPhone XR lock without a computer. However, this method is not recommended, but if you don't have any solution left to unlock your iPhone XR, then you can try this method. Here is how it works.
First, you have to open your iPhone and go to Settings, and Factory Reset your iPhone. Make sure to create a backup before doing it.
Next, visit the WiFi page and hit on the "i" icon. You can find it near the WiFi Network option.
Next, click the DHCP option and now you will be asked to enter the IP Address in the DNS section.
Some of the top IP Addresses are listed below.



USA: 104.154.51.7

Europe: 104.155.28.90

Asia: 104.155.220.58

Africa, Australia, and other locations can use: 78.109.17.60
Once you have typed the IP address, next click the Activation Help option. That's it! You can now open your iPhone and enjoy all its features.
Part 4. iPhone XR iCloud Bypass Checkra1n
If you don't want to use the iCloud DNS bypass method, then you can try the Checkra1n process which works the same as iCloud DNS but can be technical because of different commands. This method works for most devices, including iPhone XR but it can also delete your data so make sure to create a backup file before using it.
Leran more details with bypassing iCloud lock on iPhone XR with Checkra1n.
Bonus Tip: How to Bypass iPhone X Activation Lock without Password
If you are planning to use a safe tool to bypass iPhone X activation lock without a password, then you can download iToolab UnlockGo -iCloud Lock Removal. This software is amazing and allows you to remove activation lock without any delays. What's more, you can bypass iCloud activation lock without the previous owner's Apple ID. It is 100% safe and is now compatible with iOS 16. Below are the instructions that you can follow to bypass iPhone X Activation Lock without a password.
Step 1. Download and install the latest version of iToolab UnlockGo on your Mac. Now, from the main screen, choose the "Unlock iCloud Activation Lock" option.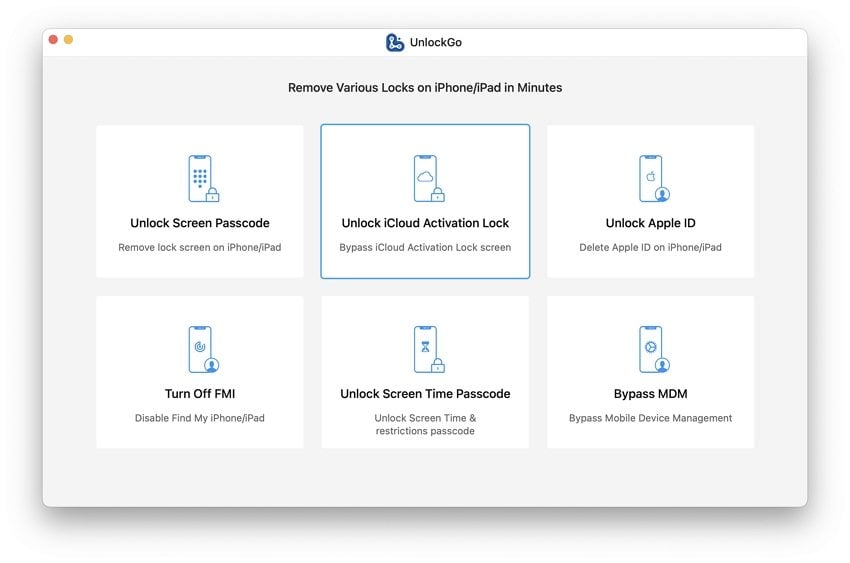 Step 2. On the interface, you will see some instructions so read them carefully and click the "Start" button to continue the process.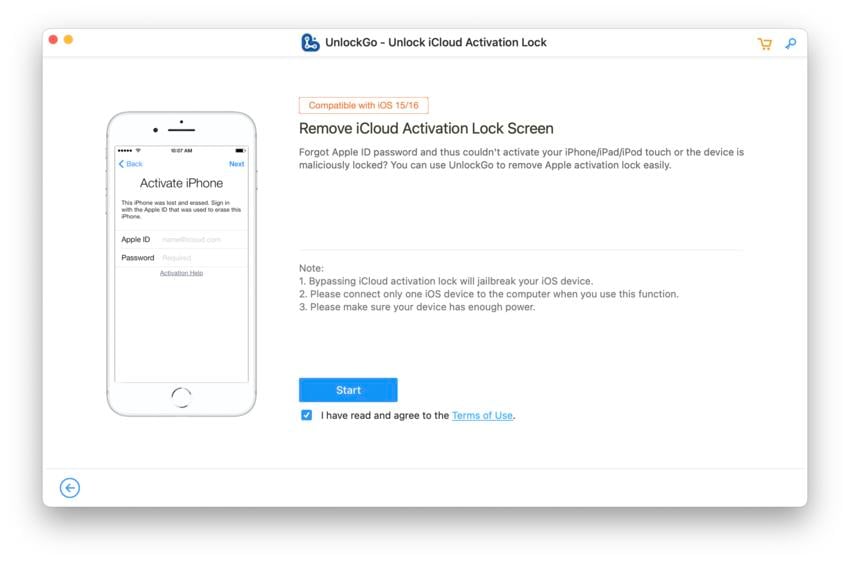 Step 3. In the next step, you will be asked to connect your Mac so do it using a USB cable. Make sure your iPhone screen is unlocked.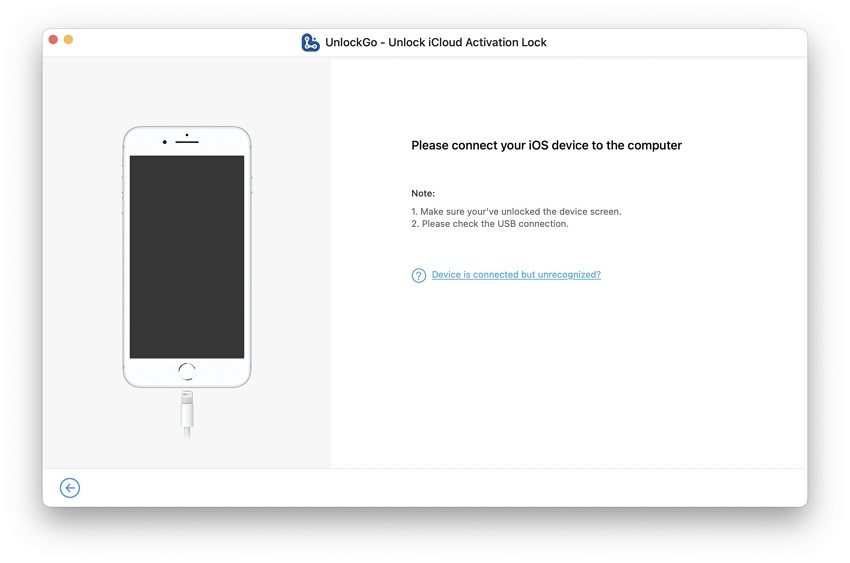 Step 4. To remove the iCloud activation lock, you have to enter the DFU mode, and for that, you can follow the instructions on the screen.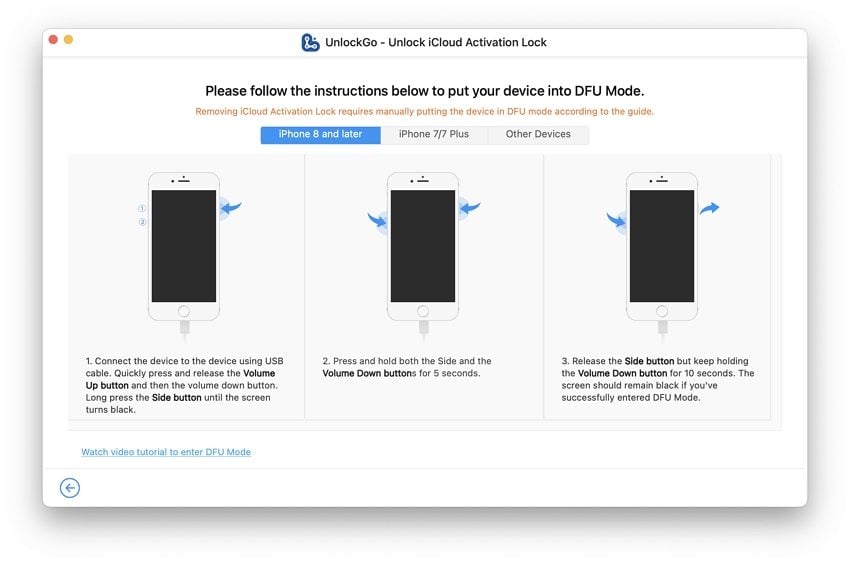 Step 5. Once you are in the DFU mode, the jailbreak process will start and the app will start removing the activation lock.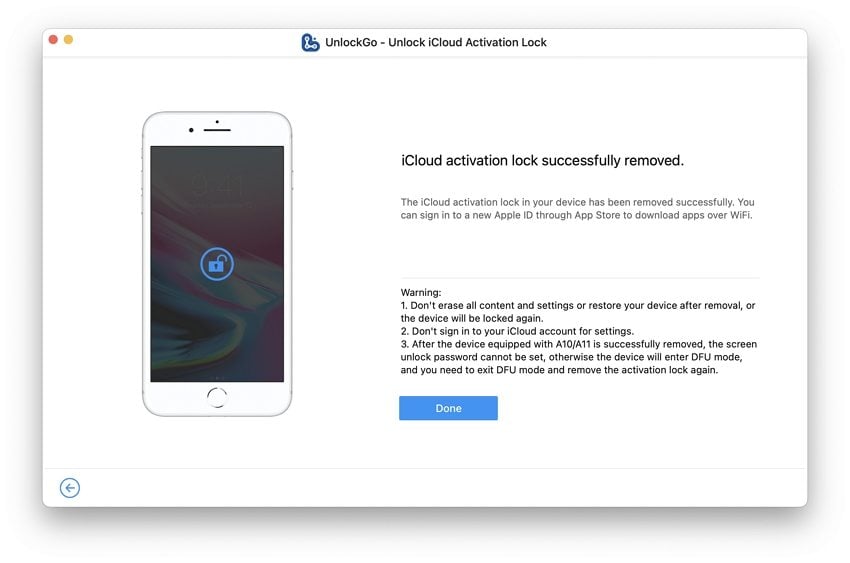 That's it! These were the simple steps that you can try to remove the iCloud activation lock on iPhone XR using iToolab UnlockGo.
No Worries Again!
If the iCloud activation lock is creating issues and you don't know how to remove it, then you can try the different methods mentioned above. Moreover, you can use a third-party application called iToolab UnlockGo which will help you remove the activation without any complication. Plus, it is a safe tool and has been used by millions of users worldwide.