My iPad 2 has gone into activation lock, and I'm the original owner of that iPad and purchased the iPad in 2011. I try to use my current Apple ID and Password, but they don't seem to unlock my iPad 2 activation lock. Does anyone know how to fix it? Thanks"

— From Apple Community
The Activation Lock is an amazing feature designed by Apple to prevent others from using your iOS device in case you have lost it or got stolen. If you have already set up an iCloud account on your device and turned on Find My iPhone on your iOS device, this feature will activate automatically. Once this feature is activated on your device, you must input an Apple ID and password to unlock your device.
But what to do when you are the iPad's owner and your device gets into Activation Lock for no reason? If you are in a similar situation, then follow this blog till the end to learn how to unlock iPad 2 Activation Lock without a password.
Can I Bypass Activation Lock on My iPad 2/3/4
Yes, you can bypass iPad 2 Activation Lock using different third-party applications. However, remember that this process can create issues for your device if not done in the right way. Apart from that, you can also ask Apple Support to turn off the Activation Lock for you. But for that, make sure you have the following information.
Your email address which you used while setting up your Apple ID.
Your phone number, which is associated with your Apple ID.
iPad 2/3/4 Activation Lock Bypass without Password
You can easily bypass your iPad 2 Activation Lock if you have the necessary documentation. Recently Apple has introduced a new portal from which you can file a request to release the activation lock from your iOS device.
But to unlock your device, you must keep the following things in mind.
You should be the owner of your iOS device; proof of owner documentation is necessary.
If your device is on MDM lock, then you won't be able to unlock your device.
Once you have all the documentation, let's tell you about iPad 2 iCloud Bypass.
Step 1. Open your web browser and then go to https://al-support.apple.com/#/kbase/en_GB
Step 2. Scroll down and then select the Get Started option available below under the Need Additional Support section.
Step 3. Read all the terms of use, then tick the "I agree to these terms and Apple's Privacy Policy" section, and click the Continue option.
Step 4. Now you have to enter your locked iPad's associate Email address and IMEI or Serial number, then select the continue option to proceed.
Step 5. You will be redirected to a new window, where you have to provide Apple with some additional information, such as Contact Email Address, Original iOS purchase date, Name of the store, and country from where you purchased your device, and also the original receipt of purchase.
Step 6.Once you have provided all the necessary information, Apple will contact you in a few days related to your issue.
How to Unlock iPad 5/6/7 Activation Lock
UnlockGo – All-in-One Unlock Tool for iPhone/iPad
If Apple support fails to unlock your iPad 2 Activation lock, then the only option left for you is to use a third-party program to unlock the Activation lock without a password. The best program available online to fulfill this task is iToolab UnlockGo. This program can unlock any restriction on your iOS device, such as Screen passcode, iCloud Activation lock, Apple ID lock, and MDM, with the highest success and safety rate.
Here are some of the main features of iToolab UnlockGo
It can remove any restriction on iOS devices, including the Activation lock.
Provide the highest success and safety rate as compared to others.
You can unlock the MDM lock in a few clicks.
Compatible with all iOS devices and software, including the latest.
Now follow the steps below to unlock your iPad 2 Activation lock without password.
Step 1. Open your web browser, go to iToolab's official website, download the UnlockGo on your Mac, and launch it. Then choose the Unlock iCloud Activation lock from the main interface.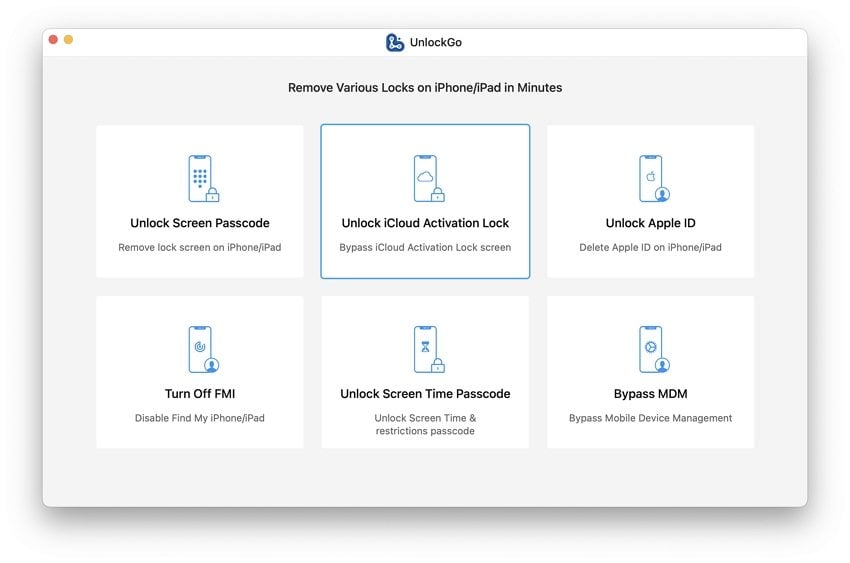 Step 2. A new window will appear on your screen; please read the instructions carefully and then click on the Start option to continue.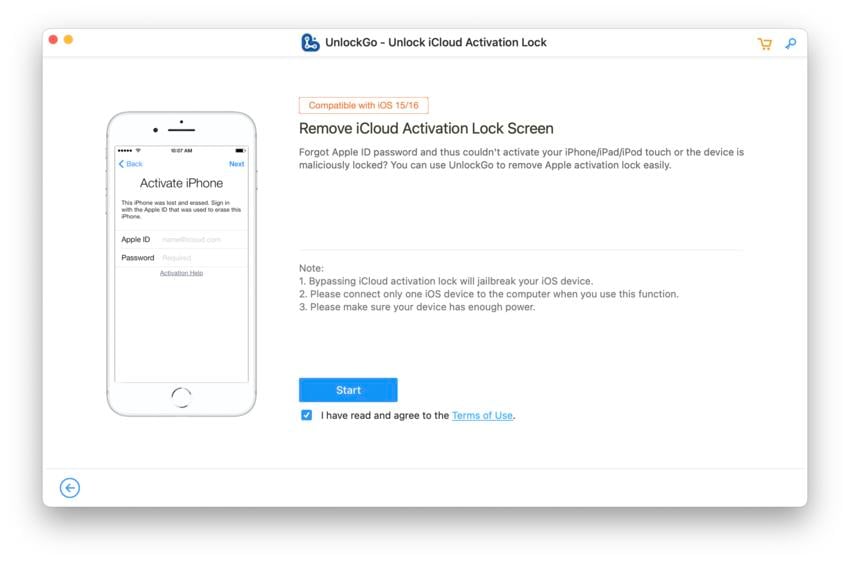 Step 3. Pick up your iPad and then connect it to your PC via Data cable.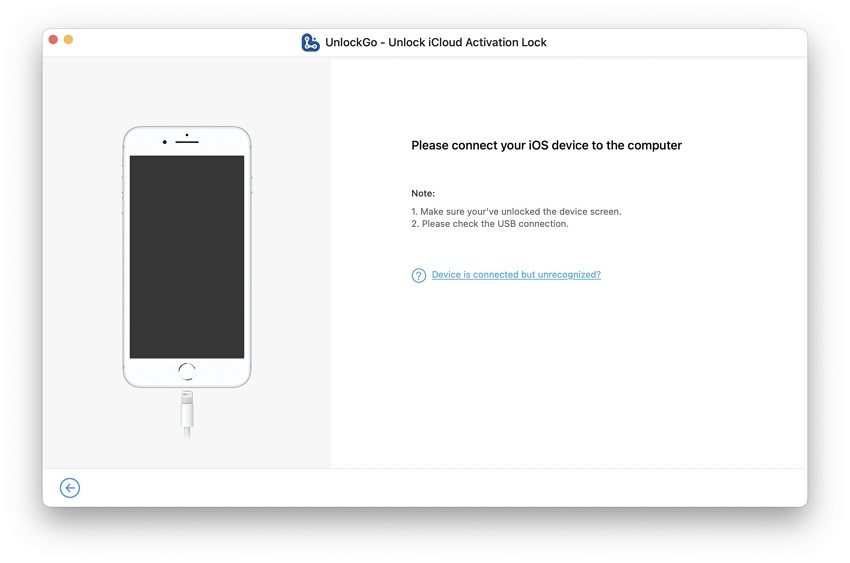 Step 4. Now to remove your activation lock, you have to put your iOS device into DFU mode; follow the instruction given in the below image to put your device into DFU mode.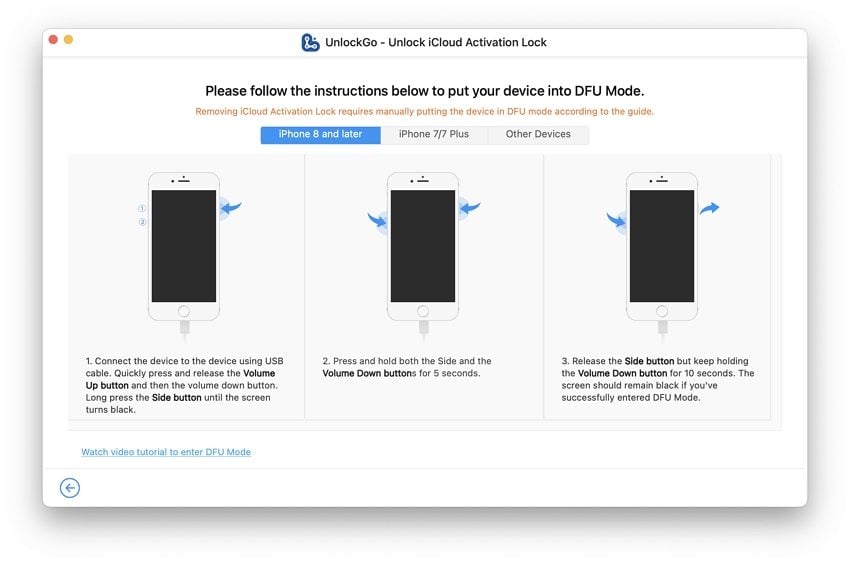 Step 5. Once you have entered the DFU mode, then the process of jailbreak will begin. The jailbreak process will take some time, so don't disconnect your device.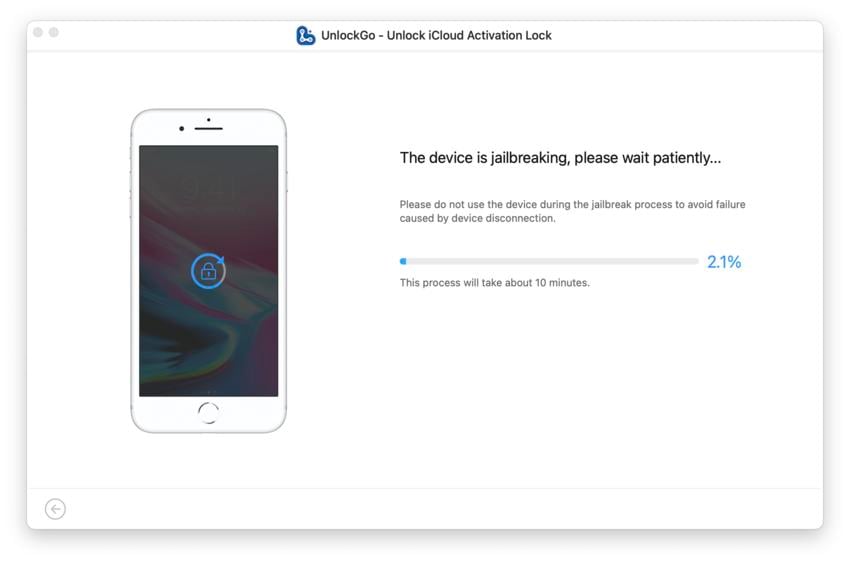 Step 6. After the jailbreak process is finished, your device will reboot automatically. Now again, put your iOS device into DFU mode; after your device is in DFU mode, the process to remove the activation lock will begin.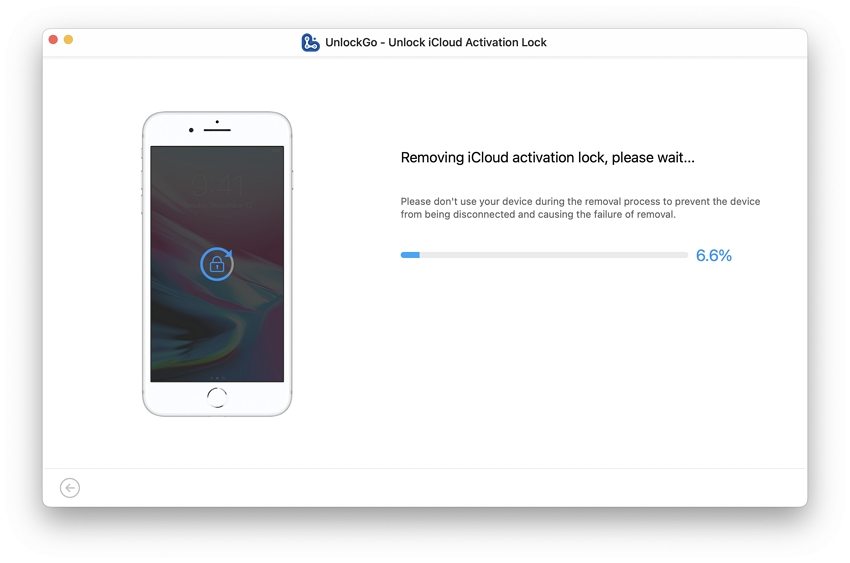 Step 7. This process will take some more time, so please wait until the process is completed; once the process is finished, your device activation lock will be removed successfully. Click on the "Done" option to finish the process.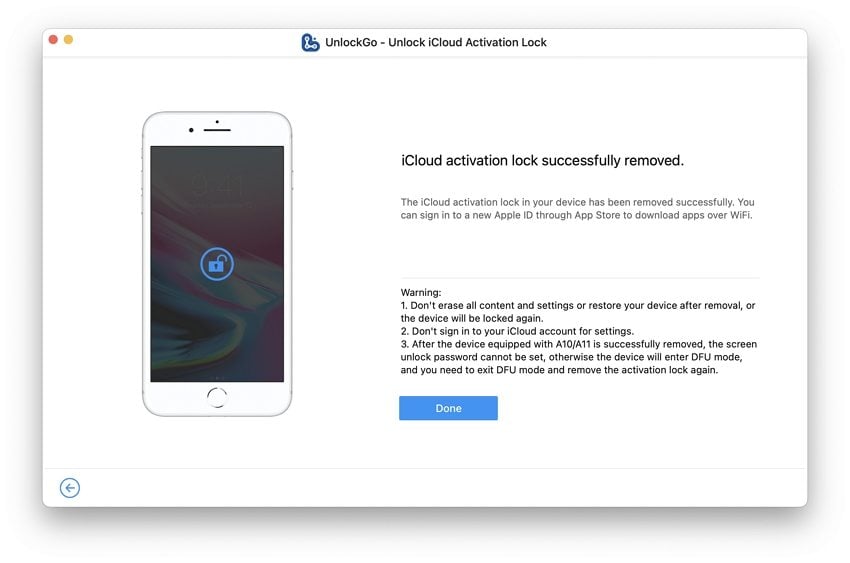 By following the simple steps, you can easily remove your iPad activation lock with the help of iToolab UnlockGo. Make sure to follow these steps in the right order so that you don't face any issues.
Conclusion
After reading this guide, I'm sure that you now have a complete understanding of an Activation lock and what steps you should take to unlock your iPad 2 activation lock without a password. Apple has recently launched a new portal where you can file a request to unlock your activation lock. In case Apple fails to unlock your activation lock, you can use the tool UnlockGo to remove the activation lock. This program is one of the best iOS unlockers available online.