" Hey, I have bought a secondhand iPad. The issue is that my iPad has an old Apple ID attached to it. How do I find the password to an Apple ID that is no longer active? Is there any way to remove it? Thank You!"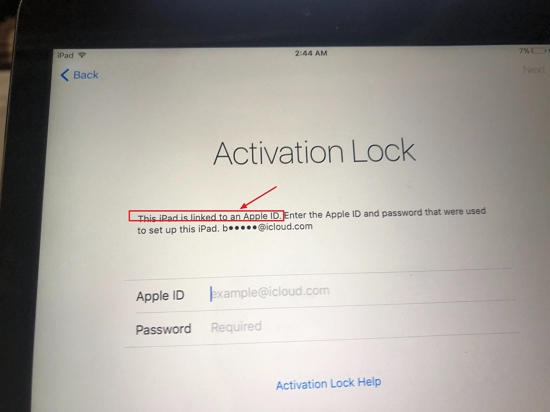 We all know that iPad is a famous gadget and is used by millions of users worldwide. However, it is a bit expensive, and that is why many prefer using a second hand iPad at cheaper rates. But it also has a drawback, such as when you try to log in with your new Apple ID, you see the "This iPad is linked to an Apple ID" message on the screen. It can be frustrating and difficult to remove it if you are not the actual owner. So, how to remove someone else's Apple ID on your iPad? Or how to bypass this activation lock? In this article, we have discussed different ways that you can use to remove Apple ID linked with your iPad. Continue reading the article to find out the information.
Part 1. This iPad is Linked to an Apple ID, What Does This Mean
"This iPad is linked to an Apple ID" If you get this notification on your screen, it means you are using a pre-owned iPad. After getting this activation lock, it becomes complicated for you to log in to your iPad. Also, you have to provide the actual Apple ID and password which was used in this iPad before.
That is the reason it is advised to check the iCloud activation lock before purchasing the iPad device. However, if you are facing this issue and don't know how to fix it, then bypassing "This iPad is linked to an Apple ID" is the only solution available. Below we have discussed some ultimate solutions which you can use to fix this problem.
Part 2. How Do I Unlock if This iPad is Linked to an Apple ID"
How to bypass the "This iPad is linked to an Apple ID" activation lock? You can download the iToolab UnlockGo to unlock the iCloud activation lock. With this app, you can fix various problems, such as removing screen passcode, deleting Apple ID without a password, bypassing MDM lock, and more. You can also disable FMI without Apple ID and password. Now let's discuss how to unlock if This iPad is Linked with your Apple ID.
Step 1. Download the software and launch it on your PC.
Step 2. Next, select the "Remove iCloud Activation Lock" option from the home screen and click the "Start" option to proceed. Don't forget to connect your device using the USB cable.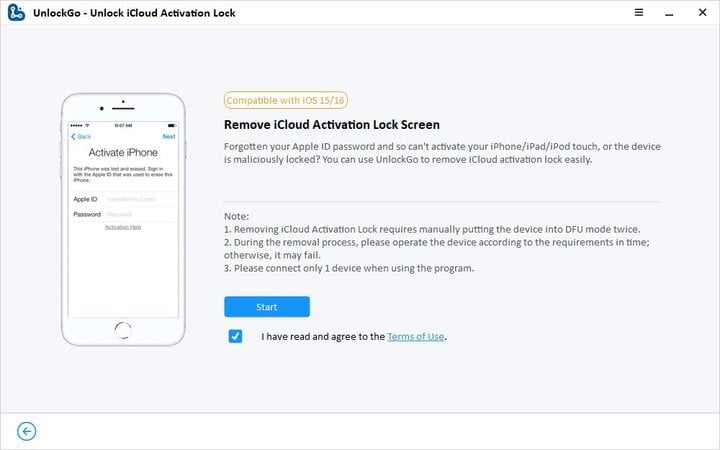 Step 3. To bypass the iCloud activation lock, you have to jailbreak the device. Don't worry; the tool will find the appropriate jailbreak package for you and download it on your device.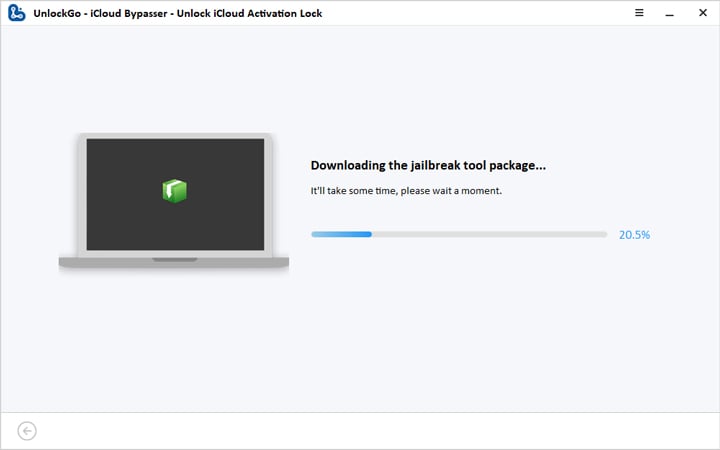 Once the package is downloaded, hit the "Jailbreak" option and follow the instructions on the screen to put your device into DFU mode.
Step 4. After the jailbreaking process is done, connect your iPad and click the "Remove" option to remove the iCloud activation lock.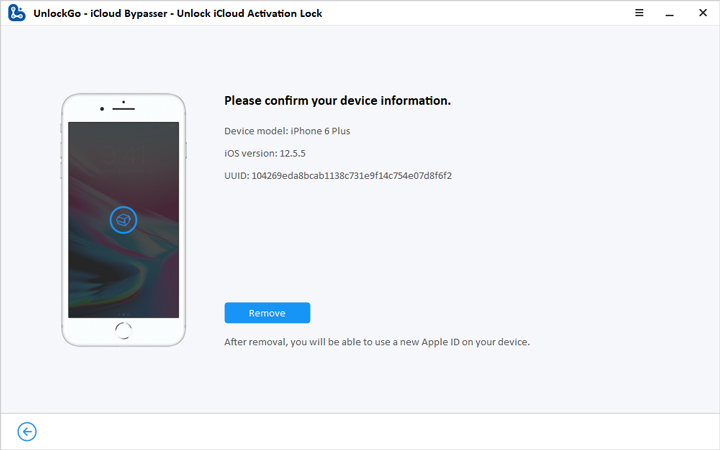 Step 5. The process will be done within minutes, and you can see the "iCloud Activation Lock Successfully Removed" message on the screen.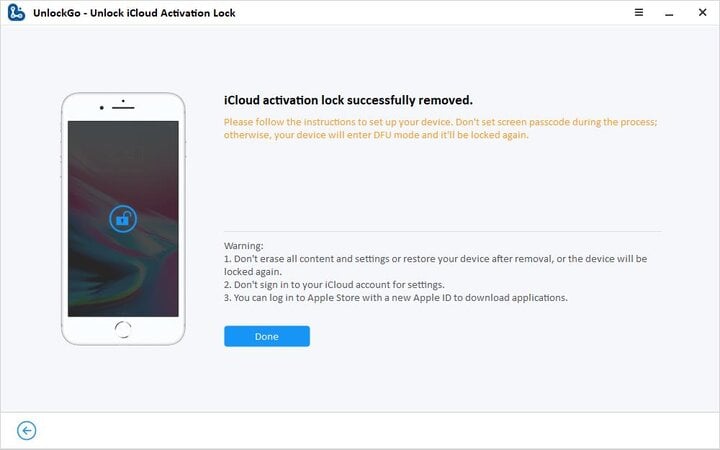 That's it! You have finally removed the iCloud activation lock from your iPad. Hopefully, you will not see this message again, but if you still get this error, you can check the ways below.
Part 3. If You Own this iPad, You Can Reset or Go to Apple for Help
If the above method is out of the question for you, then you can contact Apple support or reset your iPad. However, make sure you are the owner of the iPad; otherwise, you won't be able to reset the iPhone.
On the other hand, Apple will ask for some sort of receipt or email which will prove that you are the legal owner of this iPad. Once you have provided the correct details, Apple Support will unlock the device for you.
If you prefer to reset the iPad, go to the Apple account page, follow the instructions and reset your Apple password.
Question: How long does it take Apple to remove the Activation Lock?
Activation Lock is the ideal way to prevent anyone from erasing or reactivating a device without the Apple ID and password. The time it takes for Apple to remove the Activation Lock depends on the process you are using. Since you are using the Apple Support method, then it can take up to 30 days for a response. The departments that handle activation locks are not phone advisors and will contact you back via email. Hence, it can take up to several days or weeks, depending on the verification process.
Conclusion
To fix "This iPad is currently linked to an Apple ID," you can try the ways mentioned above. You can easily try these ways and solve the problem quickly. Also, you can download the iToolab UnlockGo application that helps remove the iCloud activation lock with ease. This software is easy to use and fixes iPhone and iPad issues within seconds. The good thing about this tool is that you don't need any Apple ID password to remove the activation lock.