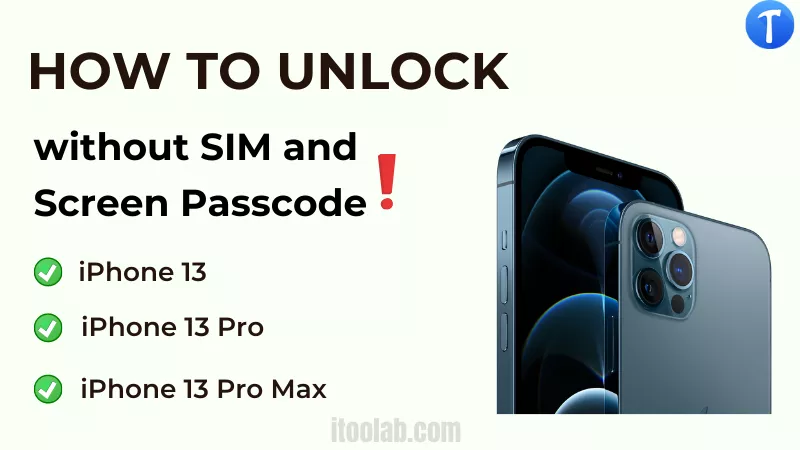 Have you wondered how to unlock iPhone 13 when you forgot screen passcode? Or you purchased a SIM lokced iPhone? In this blog, we will walk you through how to bypass iPhone 13 screen passscdoe within minutes. Also, You will learn how to get our SIM locked iPhone working normally here.
Part 1: How to Unlock iPhone 13 if You Forgot Screen Passcode? (100% Working)
Before you get started, you might want to know can I restore my iPone when enter passcode for many times? 100% for sure, you can restore your iPhone using iTunes, or macOS Finder.
Why I wouldn't recommend using iTunes?
Many users send feedback to us and complained that they sometimes cannot connect to iTunes, which often appear as errors "-54", "0xe8000015", "2009", etc. And there are still some users report that "iPhone could not be restored".

or they haven't installed iTunes yet or don't have a Mac. Then, how to unlock an iPhone 13/13 Pro/13 Pro Max without iTunes? Let's take a look at the guide below:
I will talk about iToolab UnlockGo – Unlock iPhone Tool. It allows you to unlock an iPhone 13 easily and quickly if the screen is locked. Follow these below-mentioned steps to unlock iPhone 13 quickly.
Step 1: Connect your device to your computer via a USB cable and select "Unlock Screen Passcode."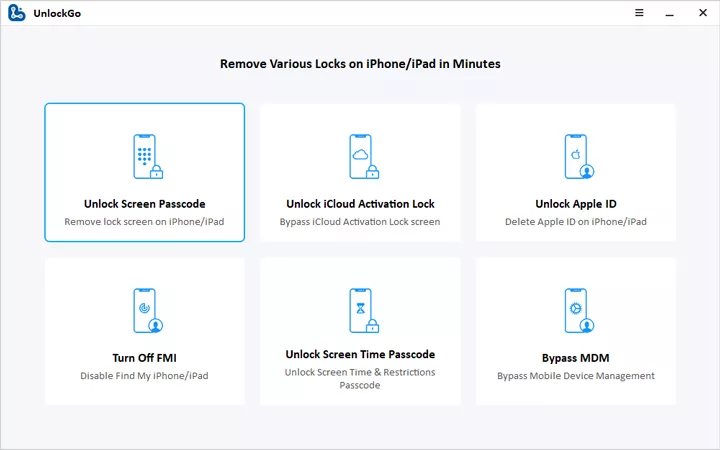 Step 2: Click on the Download button and download the latest iOS firmware version.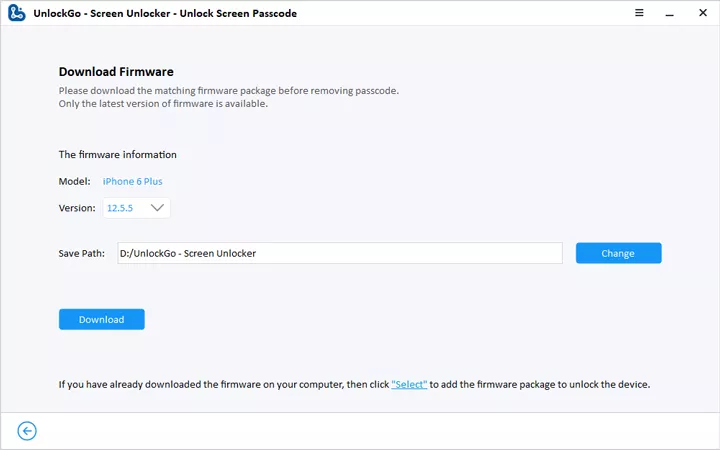 Step 3: Click on Unlock Now button once the latest iOS firmware has been downloaded. Click the "Done" button once the tool has unlocked the device.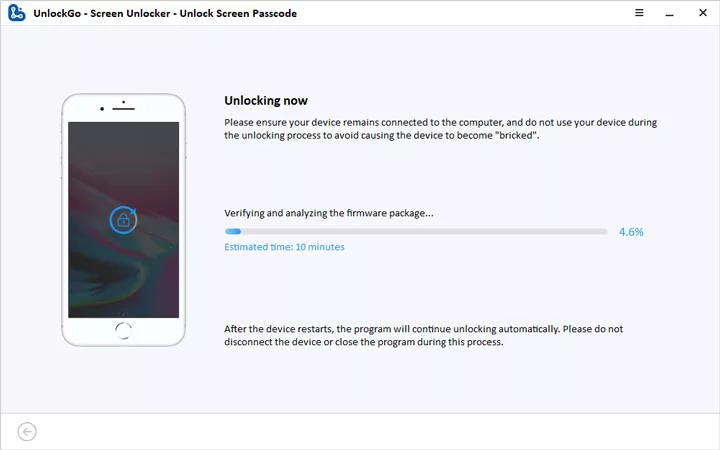 Part 2: How to Unlock iPhone 13 if SIM Locked?(Be Careful with Scam!)
There are two methods to unlock iPhone 13 if SIM gets locked.
Contact your carrier.
Online SIM Unlock Service.
Question: Why Does My iPhone Say SIM Locked?
Your iPhone does not support SIM cards and says "SIM Locked" when iPhone is locked to your carrier. If you switch, you can't insert your SIM card from a different carrier. You can check SIM locked status by going to Settings and clicking on General > About > Carrier Lock.
Way 1: Contact Your Carrier
If iPhone says "SIM Locked," contact your carrier and submit your request to unlock the iPhone. The complete process requires a few days. You can check the status of your request by contacting your carrier. Your carrier will unlock your iPhone.
Way 2: Online SIM Unlock Service
You can unlock an iPhone 13 with 3 major Online SIM Unlock Services.
No 1. doctorSIM
The doctorSIM is one of the major online SIM unlock services to unlock an iPhone 13. Follow the method step-by-step. Select your iPhone model and Network. And get your unlocking code through email. Then enter your unlocking code into your iPhone to unlock it.
No 2. Cellunlocker.net
Cellunlocker.net can unlock an iPhone 13 with its fast, automated service quickly if iPhone's Network is listed. Once you have placed your order, Cellunlocker.net processes it and confirms it through email after its completion.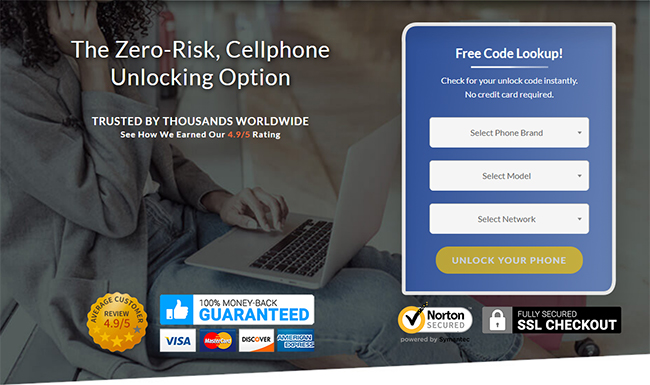 No 3. Directunlocks
Directunlocks is a legal and safe method to unlock an iPhone 13. Select the iPhone's Network and provide the IMEI number. After receiving payment, the order is processed, and it takes almost 24 hours for iPhone. It will send a confirmation email or SMS.
Part 3: Other Questions about Unlocking iPhone 13
Q1: Can I Unlock iPhone 13 with Siri?
No. If iPhone 13 is locked, you can't unlock your iPhone 13 with Siri. You have to move towards other methods to unlock your iPhone 13. Luckily, you have other reliable ways to unlock iPhone 13 without Siri.
Q2: Can I Unlock iPhone 13 without Face ID?
Yes. You can unlock your iPhone 13 without a Face ID. Alternative methods are available to unlock your iPhone 13, such as unlocking iPhone 13 through iTunes in recovery mode and iCloud without a computer.
Q3: Can I Unlock iPhone 13 for free with IMEI Number?
Yes. You can unlock your iPhone 13 for free with IMEI Number. You should know your IMEI number to unlock your iPhone 13 with IMEI number. IMEI number is unique for everyone, just like a fingerprint. You can quickly get your IMEI number by calling *#06# on your iPhone.
Q4: What does it mean for an iPhone to be chip unlocked?
A chip named RSIM is used to unlock an iPhone, and the device, after unlocking with a chip, is called a chip-unlocked iPhone. Put your SIM card on the RSIM to see your Network. In return, your iPhone will operate as a factory-unlocked iPhone.
Q5: What are the disadvantages of chip Unlock iPhone?
The major disadvantage of chip Unlock iPhone is that chip is compulsory for your SIM to work in iPhone. You will only get a network signal if RISM is present and intact. Another drawback is that chip-unlocked iPhones are more expensive.
Summary
We have discussed different methods to unlock the SIM or Screen lock of an iPhone 13. This article is a complete guide for people who need to learn how to unlock their iPhone 13. It has been concluded that all the unlocking methods mentioned above are reliable and safe to unlock an iPhone 13. But iToolab UnlockGo – iPhone Unocker is best compared to other methods because it saves time and is easy to use while unlocking an iPhone 13. iToolab UnlockGo can unlock an iPhone 13 within minutes.