An activation lock can prevent an unauthorized person from using your phone. iCloud Unlock Buddy allows you to unlock the activation lock without any problem. Most importantly, if you forgot your activation lock then this tool can be beneficial for you. In this blog, we'll discuss everything about iCloud unlock buddy. We'll explain all problems that you can face while installing or using this tool.
Before Free, Download iCloud Unlock Buddy 3.0 Zip
Although, iCloud Unlock Buddy 3.0 is a reliable tool you should clear your mind before downloading this helpful tool. In this section, we'll discuss the limitations of using this tool.
Is iCloud Unlock Buddy Scam?
Before using iCloud Unlock Buddy 3.0, you might have some confusion like is iCloud Unlock Buddy scam? Or is it legit to use this tool? This query can only be answered by performing a live test on your own. But, here the main point to note is that this tool might not be able to provide you expected results.
The limitations of iCloud Unlock Buddy
You may face the following limitations with iCloud Unlock Budd 3.0.
You may not be able to find the legitimate download link of the tool.
The official website requires you to complete surveys before you download this tool.
The surveys never complete, therefore, you may not be able to download the tool.
iCloud Unlock Buddy Download Free
Unfortunately, there is no official website to download the iCloud Unlock Buddy for free. The only official website wants you to complete unlimited surveys before you get the download link. However, certain other websites offer the download link which isn't recommended. Here is how you can use this tool to remove the activation lock:
Install and open the iCloud Unlock Buddy on your PC.
Connect your phone with your PC by enabling the sync mode.
First backup your phone's data and then click on the reset button to delete apple accounts.
Now, restart your phone and log in through your apple id and password.
iCloud Unlock Buddy Not Working? Try the Best Alternative – UnlockGo
iToolab UnlockGo is among the top-rated iOS unlocking program that can unlock screen passcode, iCloud Activation Lock, Find My iPhone without password, and Apple ID/iCloud accounts with ease. You just need to perform the following easy steps to remove the activation lock on your iPhone or iPad.
Step 1. Download and install the iToolab UnlockGo on your PC, connect your iOS device with your PC. Next, select the "Remove iCloud Activation Lock" option located at the tool's main interface. Then, you need to click on the "Start" button to continue. You need to connect your device with your computer using a USB cable.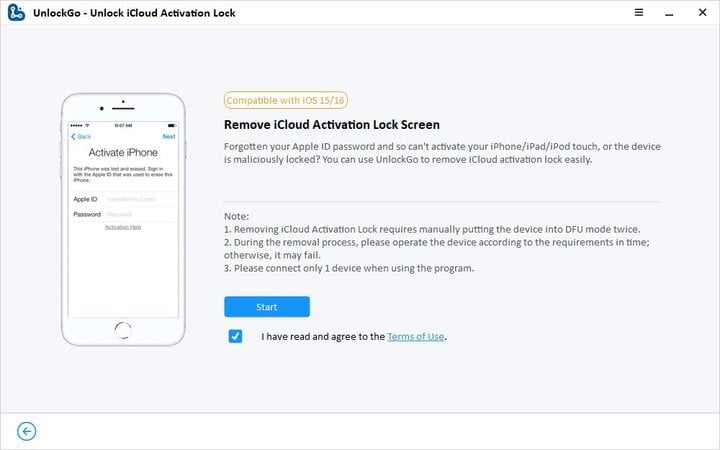 Step 2. You need to jailbreak your target iOS device for bypassing the iCloud activation. The iToolab UnlockGo will automatically download the suitable jailbreak package for your iOS device.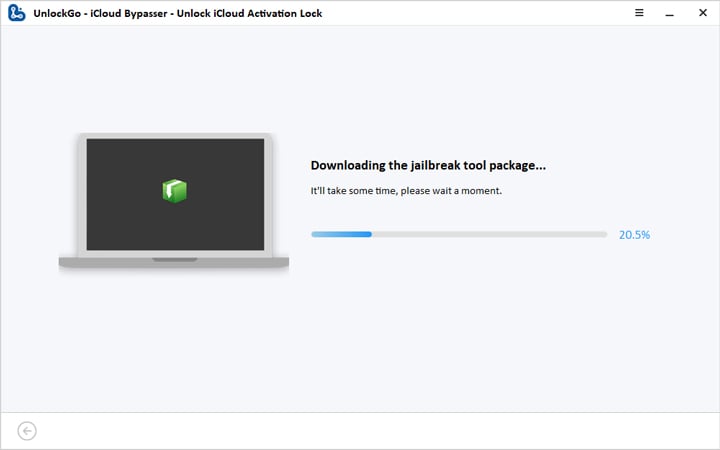 Step 3. Now, you need to wait for the package to download on the device. After successful installation, click on the "Jailbreak" option and follow the on-screen instructions to enter your device into DFU mode.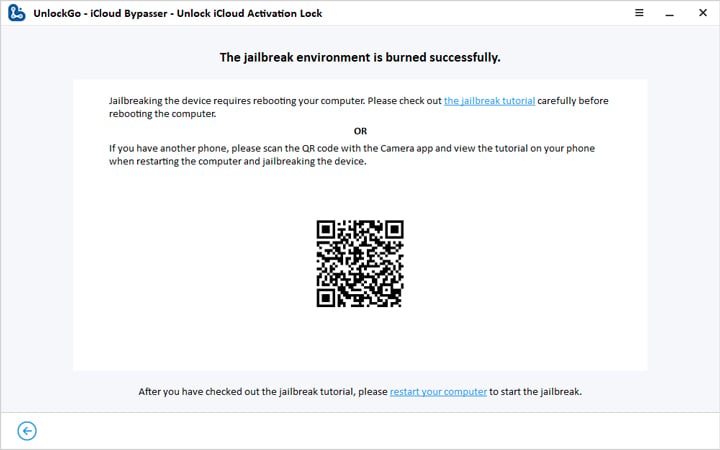 Step 4. Once the jail-breaking process is finished, you need to make sure that the right device is connected to your PC.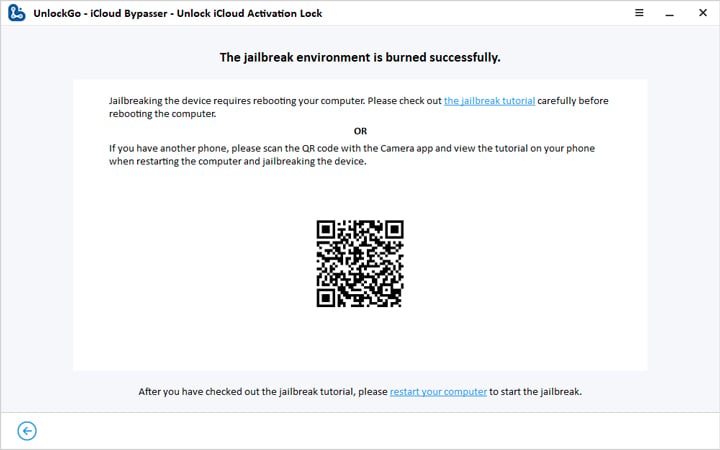 Step 5. First, you need to verify your device's information on the program's screen and then select the "Remove" to continue. The iToolab UnlockGo will proceed to remove or unlock the iCloud activation local on your iOS device.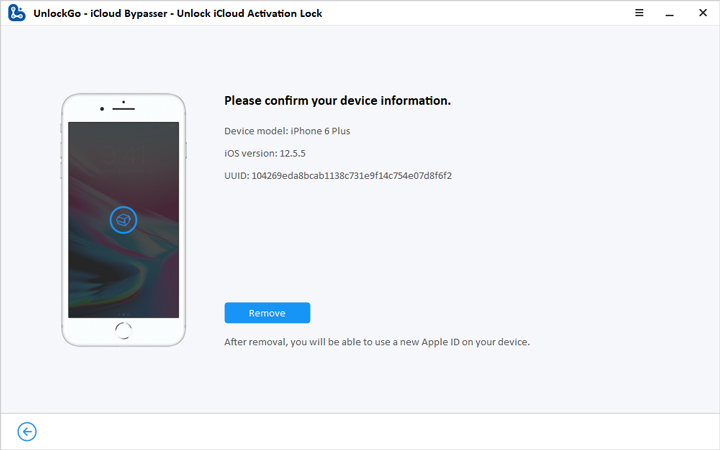 Step 6. The program will take some time to complete, so, be patient. After successful removal of the activation lock, you need to sign in again using your new Apple ID and passport on the App Store. This way, you'll be able to download and install your favorite app on the phone.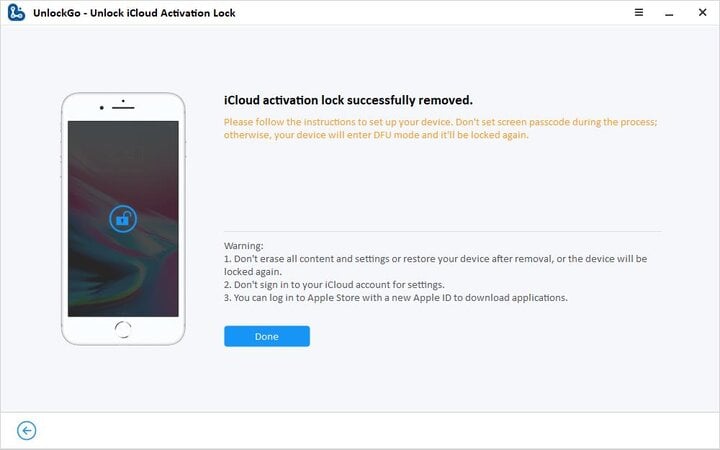 People Also Ask about iCloud Unlock Buddy
Q1: Is bypass iCloud lock illegal?
Bypassing iCloud lock isn't illegal as it's almost impossible for a person to unlock his/her iPhone or iPad without entering the right user ID and password. It's also impossible to unlock the iCloud Activation lock unless you're the owner of the device.
Q2: How can I tell if someone logged into my iCloud?
If you're curious to know who else has signed into your iCloud account, you need to go to appleid.apple.com. You then need to sign in using your Apple ID and password.
Summary
There can be no reason where you want to remove your device's activation lock using any method. Following this iCloud Unlock Buddy can be beneficial for you and can help you remove any kind of iPhone lock. The problem is that this tool doesn't offer legitimate results and you may not be able to download this tool on your PC as there is no legit download website. The best alternative to Unlock Buddy is iToolab UnlockGo – a tool that can help you remove any type of lock on your iOS device.