I've seen apple's recycle program. I unfortunately was sold a iCloud activation locked iPhone which I can not bypass the activation screen. I have decided to bite the bullet and buy an iPhone from apple in order not to get scammed again. With apple's recycle program am I able to sell back/recycle the iCloud activation LOCKED iPhone and get credit towards my new purchase or no?

— From Apple Community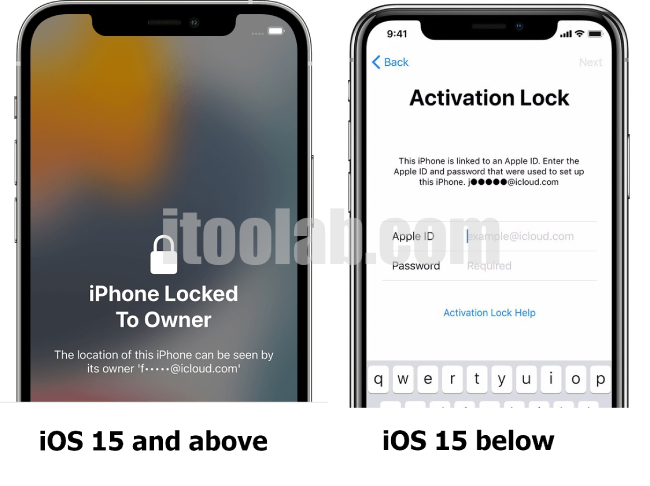 Generally, iPhone users may want to sell iCloud-locked devices due to various reasons, such as forgetting their Apple ID to activate the device or purchasing a second-hand iCloud-locked phone.
By selling, they can recoup some value and allow buyers who possess the knowledge to unlock it to put the device to practical use. It's a way to turn an otherwise unusable device into cash.
So this article is your guide to turning that unusable device into cash. We will not only disclose where and how you can sell iPhone but also reveal the secrets to selling iCloud-locked iPhone with more money.
So, join us!
Part 1: Can You Sell an iCloud Locked iPhone?
Selling an activation-locked iPhone can be legally possible if you find a buyer willing to purchase it. However, private buyers seeking phones for personal use may not be willing to pay the market price for a locked device, which can affect the selling price.
Moreover, there are potential risks involved when selling an activation-locked iPhone. Some buyers may have questionable motives, and there's always the chance that they possess the knowledge or tools to disable the Activation Lock. If a buyer successfully unlocks your phone, they could gain access to sensitive personal information stored on your iCloud account, including financial details.
So to mitigate these risks, consider exploring alternatives such as finding a reputable buyback vendor that doesn't require you to disable the Activation Lock on your phone.
Part 2: Where and How to Sell an iCloud Locked iPhone?
When dealing with an iCloud-locked iPhone, finding the right avenue for selling it is crucial. So it's time to explore the various options available to you, From reputable buyback vendors to online marketplaces, we've got you covered with expert advice.
1. Sell iCloud Locked iPhone Near You
If you are searching to sell an iCloud-locked iPhone near you, here are some valuable tips for you.
Be transparent about the activation lock, provide detailed information about the device, and consider competitive pricing.
Meeting potential buyers in a safe, public location can help ensure a secure and successful transaction. Additionally, explore local electronics or repair shops, some may be interested in buying locked iPhones for parts or repairs.
Lastly, don't underestimate the power of word-of-mouth, let friends, family, and your contacts know that you have an iPhone available for sale.
2. BankMyCell
Finding a buyer to sell activation-locked iPhone can indeed be challenging, however, BankMyCell is here to simplify the process.
They help you find the best buyer for your iCloud-locked iPhone based on their networking which includes partners who are interested in purchasing iOS or carrier-locked phones, ensuring that you can still get a fair deal for your device.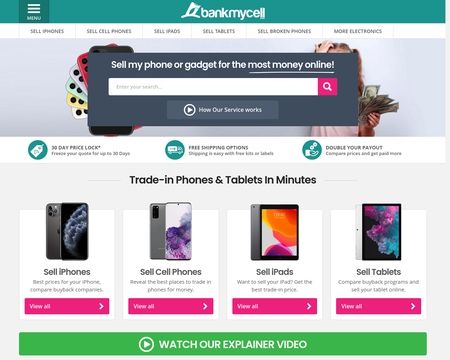 So let's check out how it works!
1. Visit BankMyCell and search for your iPhone model, specifying carrier, storage, and condition details. You'll receive an instant quote based on the information provided.
2. Review the list of trusted buyback stores, and select the one that suits your needs and preferences.
3. Once you've chosen a buyback store, they'll send you a pre-paid shipping kit at no cost.
4. Pack your iPhone securely, following the provided instructions. Then, drop it off at your nearest shipping location using the pre-paid label.
5. After receiving your device, the store will assess it. Once approved, you'll receive an instant payment
3. Recell Cellular
Recell Cellular offers a unique and customer-centric service for selling iCloud-locked iPhone by providing instant quotes based on your device's details. Additionally, their network of trusted buyers ensures competitive offers for your devices.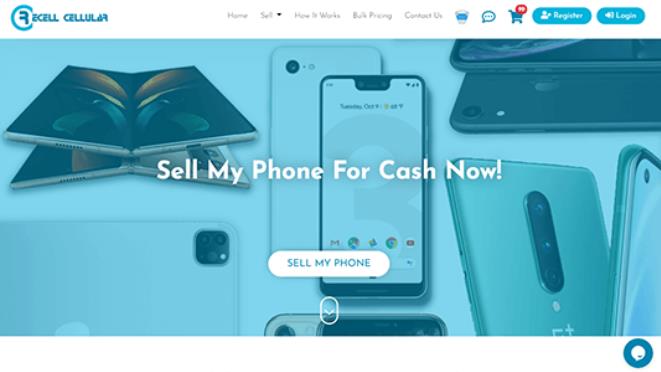 Let's check out the process below.
1.Visit Recell Cellular and provide details about your iPhone, you'll receive an instant quote based on this information.
2.Review the offer they provide you. If you're satisfied with the price, accept it to proceed with the sale.
3.They'll send you a pre-paid shipping kit with everything you need, including packaging and a shipping label.
4.Carefully package your iCloud-locked iPhone, and drop it off at your nearest shipping location using the provided pre-paid label.
5.Once they receive your device, their team will assess its condition. Upon approval, you'll receive the payment.
Part 3: How to Sell an iCloud-Locked iPhone at a Higher Price?
If your iPhone is iCloud-locked, selling it can indeed be challenging, and you may receive a lower price than expected due to this limitation. However, before selling an iCloud-locked iPhone, unlocking your phone can significantly increase its resale value.
In this regard, the iToolab UnlockGo iOS Unlocker tool offers a powerful solution to help you unlock your device, allowing you to fetch a higher price when you decide to sell.
Let's explore its benefits and features.
Efficiently remove the iCloud lock from your iPhone/iPad/iPod touch without password or previous owner.
It supports bypassing iPhone locked to owner on iDevices running iOS 12.0-16.6.
No advanced skills or expertise required.
iToolab iOS Unlocker works perfectly on Windows and Mac computer.
By removing the iCloud lock and presenting a fully functional device to potential buyers, you increase your chances of selling your iPhone at the price it truly deserves, which is possible with UnlockGo iOS Unlocker.
So let's dive into the easy process.
Step 1 Make sure you downloaded the tool on your Windows or Mac computer and then begin the iCloud Activation Lock removal process by selecting "Unlock iCloud Activation Lock" on the home screen.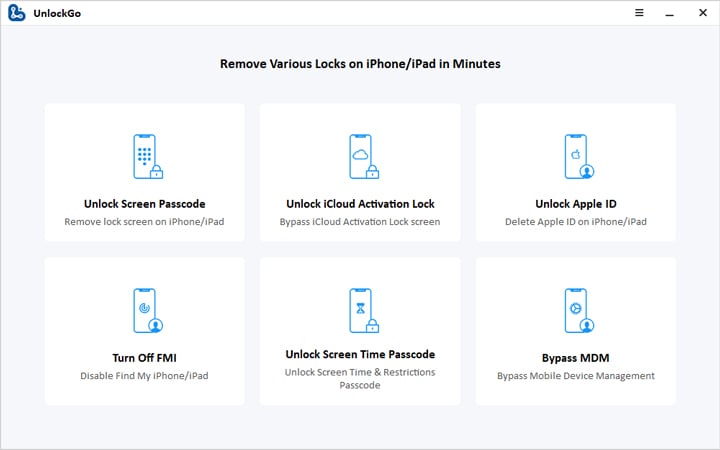 Click "Start" to proceed, and then connect your device to the computer using a USB cable.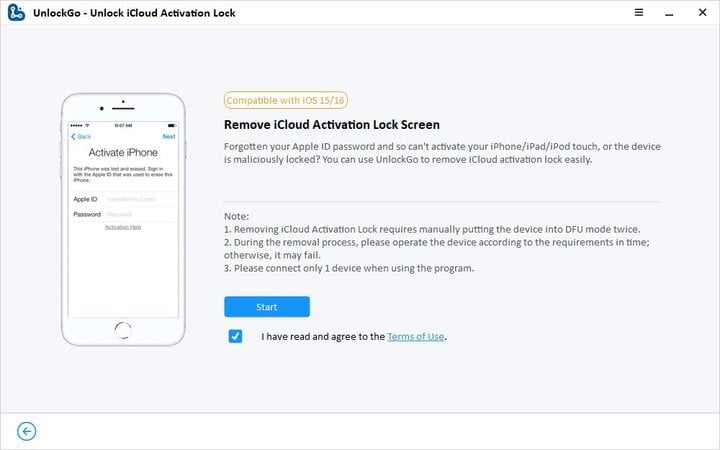 Step 2 The tool will initiate the download of the firmware package, which may take a few minutes to complete.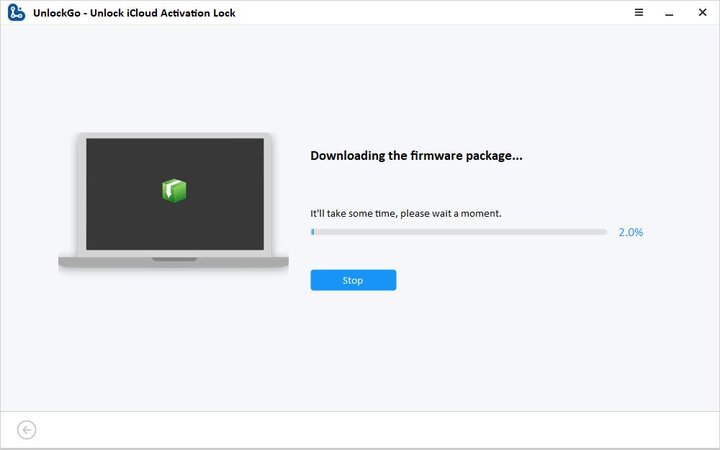 Step 3 After successfully downloading the firmware package, click "Remove Now". The tool will automatically put your device into Recovery mode, and you'll need to follow by putting it into DFU (Device Firmware Update) mode.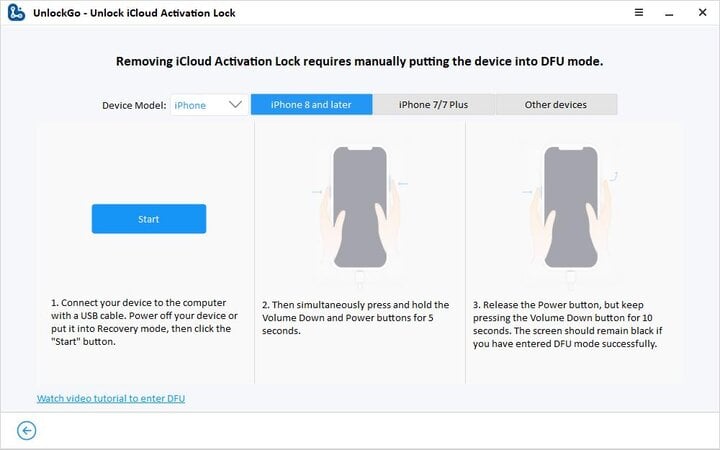 Step 4 Once DFU mode is achieved, the jailbreaking process will commence.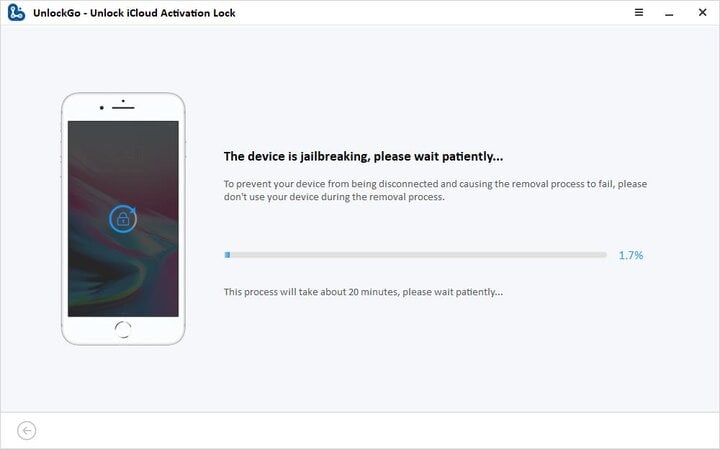 Step 5 After the jailbreaking process is complete, you'll need to put your device into DFU mode again. The tool will then proceed to remove the iCloud Activation Lock, a step that typically takes only 1-2 minutes.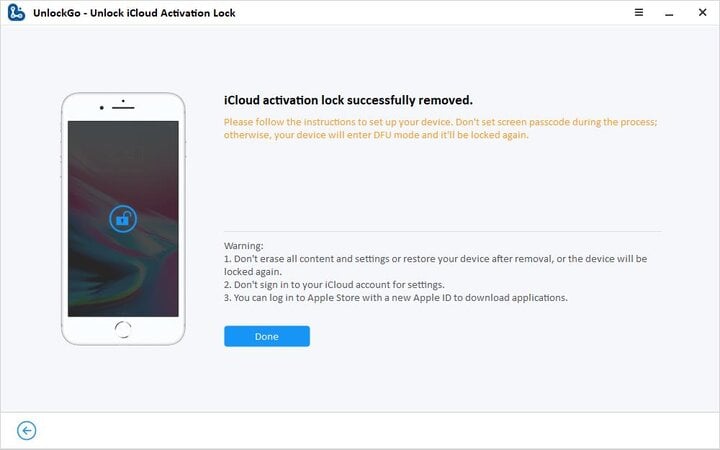 Note: If your device (A10/A11) has been successfully bypassed, avoid setting a screen passcode during the set up process. Doing so may cause your iPhone to revert to iCloud lock status, requiring the unlocking process to be repeated.
Sell Your iCloud Locked iPhone for Cash Now
I hope the picture is clear for where and how to sell iCloud-locked iPhone. But it's crucial to prioritize both legal compliance and your personal data security when navigating for the sale of an activation-locked iPhone.
Additionally, unlocking the activation locks of your iPhone using iToolab UnlockGo iOS Unlocker can significantly enhance its resale value, making it an attractive option for potential buyers.