We are in the age of digital communication, where WhatsApp has become an indispensable tool for staying connected with friends, family, and colleagues. But what happens when you need to remove someone from your WhatsApp contact list? Can they still see your status updates, read your messages, or access your profile picture? And how do you know if someone has removed you from their contacts on WhatsApp?
These questions can cause confusion and anxiety for many users, but fear not! In this article, we'll explore can a deleted contact see my status on WhatsApp or not. Keep on reading till the last to know about the same in detail!
Can a Deleted Contact See My Status on WhatsApp?
If you have deleted a contact from your WhatsApp account, they will no longer be able to see your status updates. Deleting a contact means that you have removed them from your contacts list, which means that they will no longer have access to any of your profile information, only until you have set your privacy settings as to view by "Everyone"!
But when it comes to your status updates, there are three clear options on WhatsApp for status privacy and all of these options demand you to add the contact on your device.
Also Know: How Do You Know If Someone Deleted Your Number on WhatsApp?
WhatsApp is one of the most widely used messaging apps in the world, with millions of people using it every day to stay in touch with friends and family. However, there may be times when you realize that someone has deleted your number on WhatsApp, and you're not sure how to confirm it. Here are some ways to know if someone has deleted your number on WhatsApp:
1. Look for the profile picture
If the person has removed you from their contact list, you won't be able to see their profile picture anymore. So if you still see the profile, it means that they still have your number. But WhatsApp allows users to customize it using settings, so someone could leave their profile picture blank.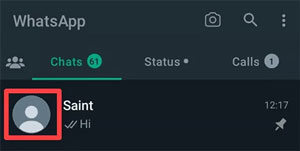 2. Check the "About" section
"About" will appear below your contact information, and if you scroll through your contact list you will see their "About" information below their name or contact. If the person has deleted your number, you won't be able to see this section anymore.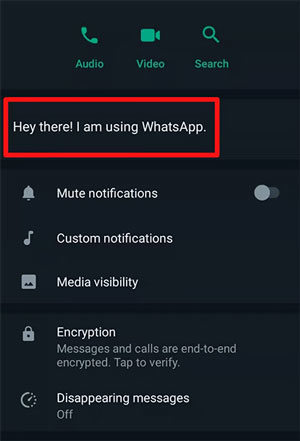 3. Look for the "last seen" status
"Last seen" is a feature that lets you see when someone last used the platform, you can see the last time someone was online by clicking their name. If the person has deleted your number, you won't be able to see their "last seen" status anymore.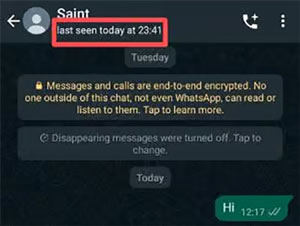 4. Check their "Status"
Status is a feature that enables users to share quotes, links, pictures and videos with family or friends. At the same time, users can decide if they want to share their status with everyone, with individuals in their contact list, with a select few, or with anyone. If you can't see the person's status, it's possible that they have deleted your phone number. But it doesn't rule out the possibility that he changed the settings so he couldn't see it.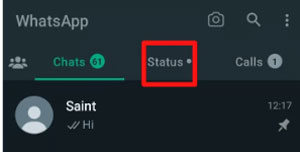 Also Read: How to Recover Deleted WhatsApp Status
5. Try sending a message
Since WhatsApp allows you to check if your message was sent and opened by the other party, you can confirm whether it was deleted by trying to send the message.
Two gray flags mean that the person has received your message, so they haven't blocked you.
The same goes for the two blue flags, which show that the person has received and seen the message.
A gray flag means the person hasn't received the message, which may indicate that they have blocked you. But it could also mean that the person has turned off the internet or that your network connection is too weak.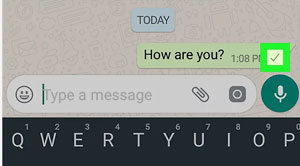 6. Ask a friend 😀
Maybe you can ask your mutual friends to see if they know these things.
Tip: How to Recover Deleted WhatsApp Contact
There are times when you lose your important data be it music, videos, photos or even contacts from your device. And in such case, you may wish to recover your deleted WhatsApp contact or photos or videos back but have no clue how can you do it. Well, iToolab RecoverGo (WhatsApp) is a powerful data recovery software that can help you recover various types of data, including WhatsApp contacts. If you have accidentally deleted your WhatsApp contact list, it can assist you in recovering them quickly and easily.
It uses advanced scanning algorithms to search for and recover deleted data. It can scan your device or backup files and recover deleted contacts, messages, photos, videos, and more. The software supports both iOS and Android devices and can recover data from various sources, such as iCloud, iTunes, and local backups.
1-Click to Recover Deleted WhatsApp Contact
Retrieve deleted contact even if you don't have a backup.
Get your WhatsApp data by utilizing the Google Drive and iTunes Backup options.
Preview and selectively recover deleted WhatsApp information in a prompt manner.
Back up your data with a few clicks to your PC.
Export data in various formats such as HTML, PDF, CSV, and XML.
Step by Step Tutorial:
Step 1 Start installing RecoverGo (WhatsApp) on your computer. Then, select the option "Recover Deleted WhatsApp Data from Device" to proceed.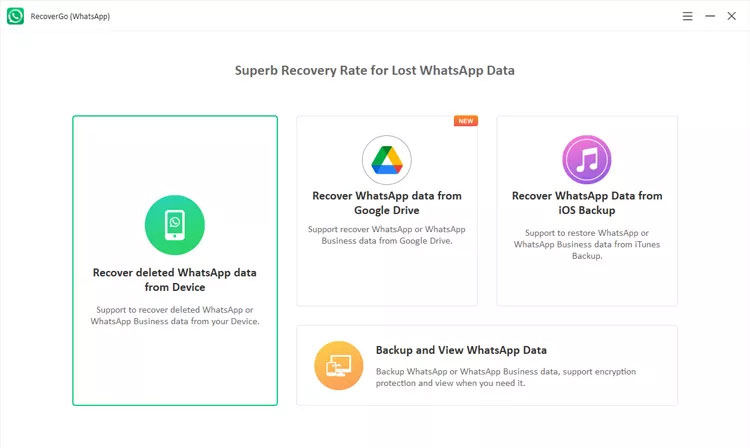 Step 2 Next, connect your device to the computer with a USB cable. When prompted, select the "Trust" option on your iPhone and enter your screen passcode.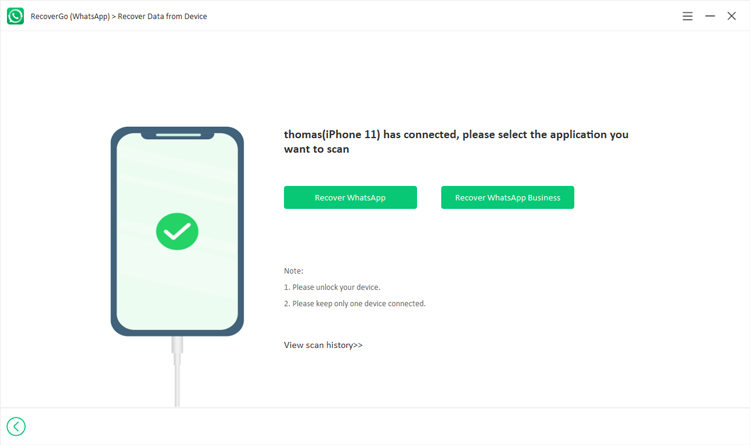 Step 3 Select the account with lost data, then RecoverGo (WhatsApp) will start scanning the account data. After the scanning process is complete, you will be able to see all the scanned data. Click "OK" to view the data.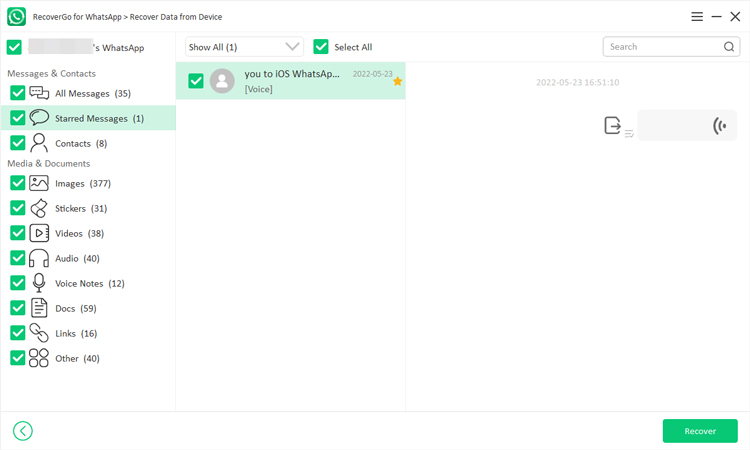 Bottom Line
So to answer the question, can a deleted contact see your status on WhatsApp? Well, to put it simply, it cannot. When a contact is deleted, all status updates get deleted. However, if you accidentally delete a contact, it can be frustrating to lose their information. Fortunately, iToolab RecoverGo (WhatsApp) is an excellent tool to recover deleted WhatsApp contacts. With its simple and user-friendly interface, it allows users to recover lost data quickly and easily. This software is highly recommended for those who want to recover their deleted contacts, messages, and other important data on WhatsApp.