Developed by Meta, WhatsApp is the most popular online messaging service with many advanced features. However, this platform is not bug or glitch-free. Sometimes, it runs into unexpected glitches that can irritate anyone, such as WhatsApp DP change automatically.
So, if you are facing a similar error on your WhatsApp, you are in the right place because, in this guide, we will show you how to fix this issue and why it appears on your WhatsApp.
What is WhatsApp Profile Picture?
WhatsApp Profile Picture is set to represent the users of the WhatsApp account. Setting a WhatsApp profile picture is the first step when you create an account on this platform.
However, it's not compulsory to set a profile picture on WhatsApp; you can skip it. The account user has full control over their profile picture and can change it anytime. Further, WhatsApp also provides Privacy Settings on Profile Picture, which allows you to control who can view your profile picture.
Why Does My WhatsApp Profile Picture Change Automatically?
WhatsApp does not change or remove WhatsApp profile pictures automatically. But still, if the profile picture is changed automatically, there could be a reason behind it. Below, we have mentioned the main reason that can cause auto change WhatsApp profile picture.
1. App Update: WhatsApp regularly provides new updates to introduce new features and privacy policies and fix bugs. If you have recently updated your WhatsApp, then a bug could have caused you to change your profile picture.
2. Image Violation: WhatsApp provides content guidelines that prohibit the use of inappropriate images as a profile picture. If your profile picture has violated the WhatsApp guidelines, WhatsApp may have to change it automatically.
3. Network Issue: Unstable internet connection can also cause this issue on WhatsApp. If you are using an unstable internet connection while updating your WhatsApp profile picture, you could face issues.
4. Privacy Settings: WhatsApp provides users with Privacy Settings that allow them to control their profile picture. If you have accidentally set the wrong privacy settings, then it could cause this issue as well.
To solve this issue on your WhatsApp, you can follow these steps :
✅ Update App regularly: Update your WhatsApp App regularly; updating the App will help you fix the bugs and glitches.
✅ Select Appropriate Image: Always select the appropriate image on your profile picture. If your image violates WhatsApp policies, then your image will be removed automatically.
✅ Use Different Internet Connection: Ensure you use a stable internet connection while updating your profile picture.
✅ Choose Correct Privacy settings: Always choose the correct privacy settings.
How to Use Privacy Settings on WhatsApp?
Why Does Someone's WhatsApp Picture Disappear and Reappear?
A WhatsApp profile picture disappears, and several reasons can cause it to Reappear. It could occur when someone blocks and unblocks you from WhatsApp. Their profile picture, along with their WhatsApp status and name, will become hidden. If they unblock you, all their information, including WhatsApp pictures, reappears.
When someone deactivates their WhatsApp account, all their information, including their profile picture, will disappear, and when they reactivate their account, it will reappear. It is hard to tell why WhatsApp pictures disappear and reappear because many reasons can cause this issue on WhatsApp.
Can Someone Change My WhatsApp Profile Picture?
It's impossible to change someone's WhatsApp profile picture. WhatsApp users can change the profile picture of their account, or they can change the profile picture of the WhatsApp group.
What Can I Do If Someone Has Set a Picture of Me as Their WhatsApp Profile Picture without My Permission?
If someone has set a picture of you on their WhatsApp Account, then you can simply send a report to WhatsApp, and WhatsApp will take action accordingly.
Follow the below steps to report on WhatsApp.
Open the WhatsApp and go to Settings.
Navigate Down and select the About and Help option.
Now press Contact US, and you will be redirected to the WhatsApp support page.
Address WhatsApp with your problem, and we assure you WhatsApp will try its best to solve your issue.
Extra Tip: How to Transfer WhatsApp All Data to a New Phone?
When you change phones, the first thing that comes into mind is WhatsApp data. WhatsApp data is the most essential part of WhatsApp. If you are changing phones and want to transfer your WhatsApp data to a new phone, then we recommend you choose iToolab WatsGo.
iToolab WatsGo – Best WhatsApp Transfer Tool
WhatsApp Transfer from Android to iPhone, iPhone to Android, Android to Android, and iPhone to iPhone;
It supports various data types like Images, Videos, Text, and more.
it also allows you to download and restore WhatsApp backup from iTunes and Google Drive, then restore it to any device.
Support 6000+ brand devices including the latest iPhone 15 series
It is fully compatible with the latest Android 14 and iOS 17.
Here is how to transfer WhatsApp data from Android to iPhone.
Step 1. Go to iToolab official site and download WatsGo on your PC. Launch the program and select WhatsApp transfer.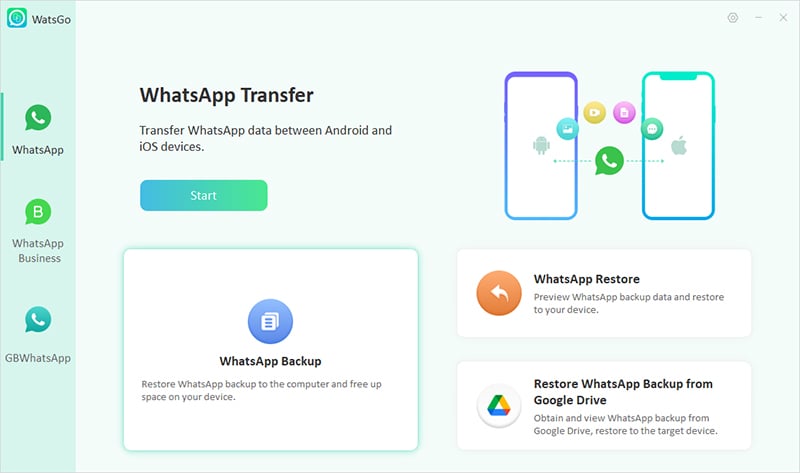 Step 2. Connect both devices to the PC via USB cable and choose the source and target device.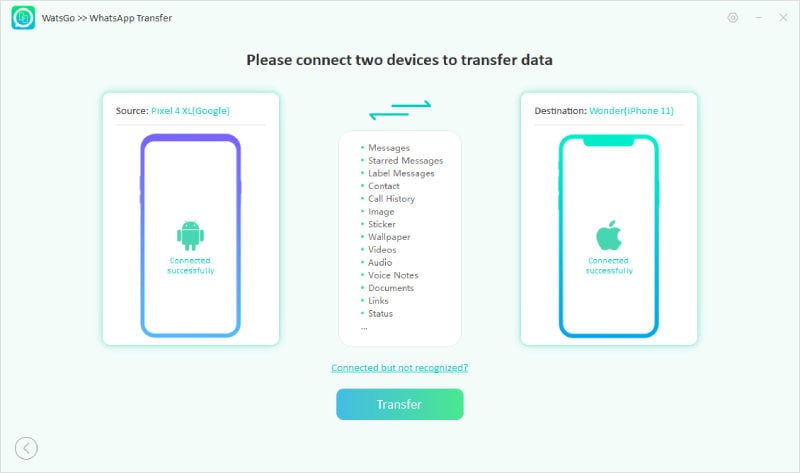 Step 3. The program will remind you to back up the target device. Click on Continue to proceed to the next step. Now, select the media files you want to transfer to your new phone.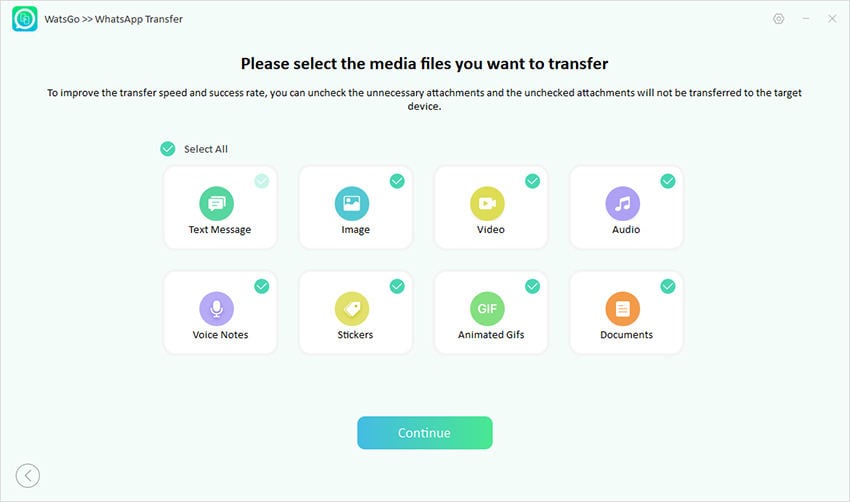 Step 4. Turn on the End-to-End encryption on your old device. Follow the below image steps. The backup will start to be generated; verify the backup with a 64-bit password.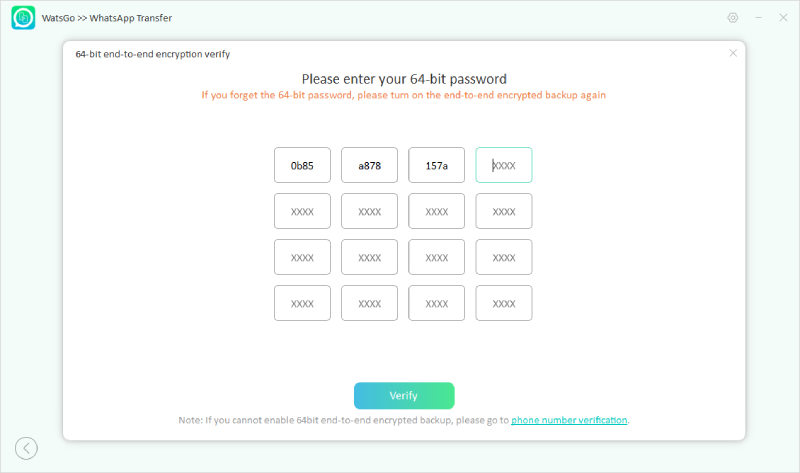 Step 4. Now comes the data generation stage. Android WhatsApp backup format will be converted.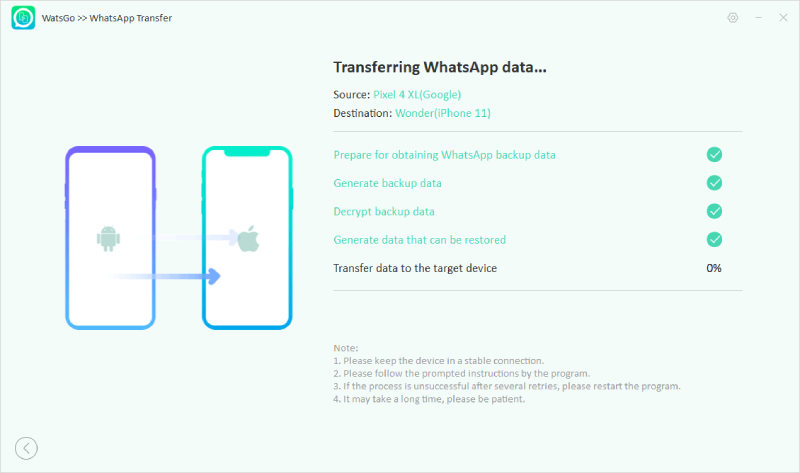 Step 5. Finally, once the process is complete, a successful interface will appear on your screen.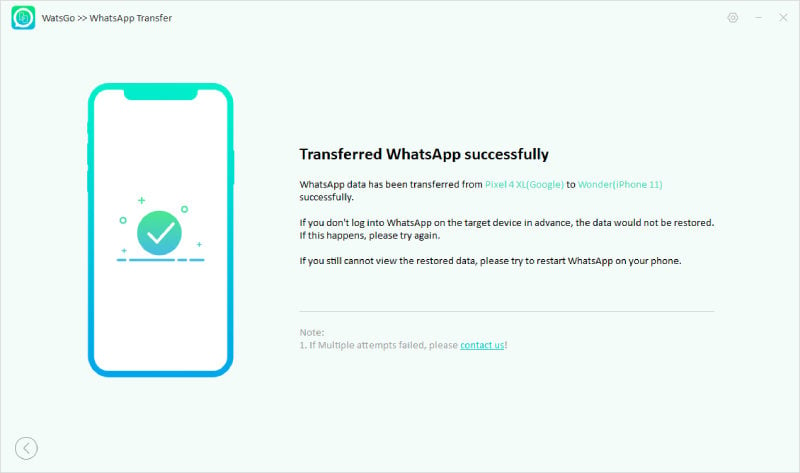 Hopefully, this guide has been able to answer all your questions. According to our research, WhatsApp doesn't change the WhatsApp profile picture automatically unless you have violated the WhatsApp guidelines. But if you have faced a WhatsApp DP change automatically, we suggest you read this guide properly.