Accidentally deleted your Gmail account? Don't panic. This comprehensive guide will walk you through the exact steps on how to recover deleted Gmail account. Losing access to your emails can be stressful, but with our expert advice, you'll regain control in no time. Learn the essential strategies and best practices for successful account retrieval. Whether it was a mistaken click or a compromised account, follow along to reclaim your vital information. Let's get started on the path to restoring your deleted Gmail account.
What Will Happen If a Gmail Account Is Deleted?
When a Gmail account is deleted, all associated emails, contacts, and attachments are permanently removed from Google's servers. This includes any data stored in Google Drive, Photos, and other connected services. Additionally, you lose access to any subscriptions or services tied to that account. It's crucial to back up important data before deletion. Once an account is deleted, the associated email address becomes unavailable for future use, and someone else could potentially create a new account with that address.
Can You Recover Deleted Gamil Account?
Yes, it is possible to recover a deleted Gmail account, but there are certain conditions. If you've permanently deleted your account, it cannot be recovered. However, if it's been less than 30 days since you deleted it, you can follow Google's account recovery process. After this grace period, the data is usually irretrievable.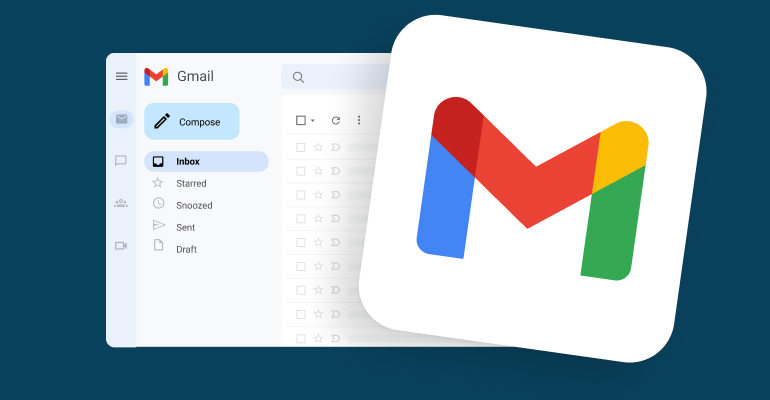 How to Recover Deleted Gmail Account?
Have you accidentally deleted your Gmail account? Don't worry, there's hope. In this guide, we'll walk you through the steps to recover it. Remember, time is of the essence, so let's get started on reclaiming your important emails and data.
1: Recover Deleted Gmail Account with Account Credential
If you have accidentally deleted your Gmail account, you can potentially do google Gmail account recovery, using your account credentials. This method involves a straightforward process provided by Google for account recovery. Follow these steps to initiate the recovery process: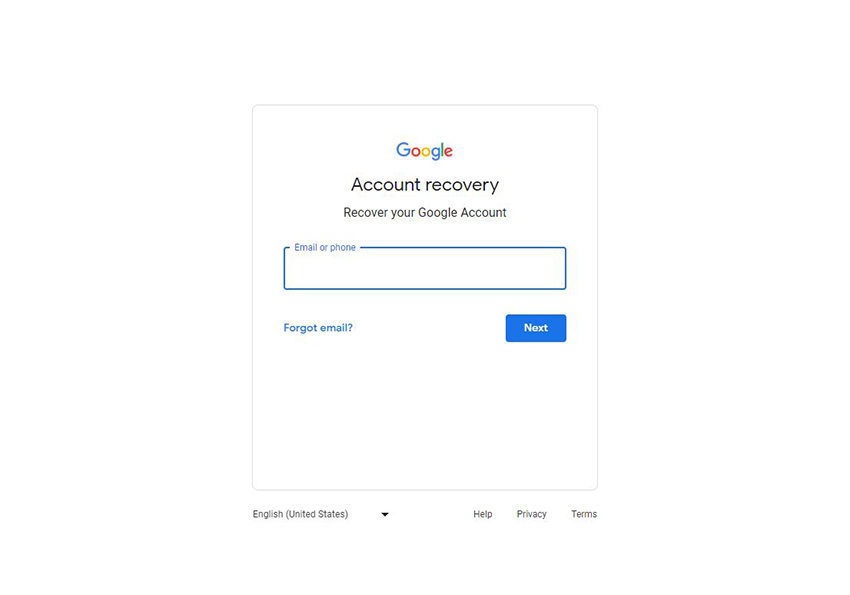 2: Recover Deleted Gmail Account If Forgot Password
Locked out of your Gmail account due to a forgotten password? Don't fret. You can still regain access. Follow these steps to recover my Gmail account, even if you can't recall your password: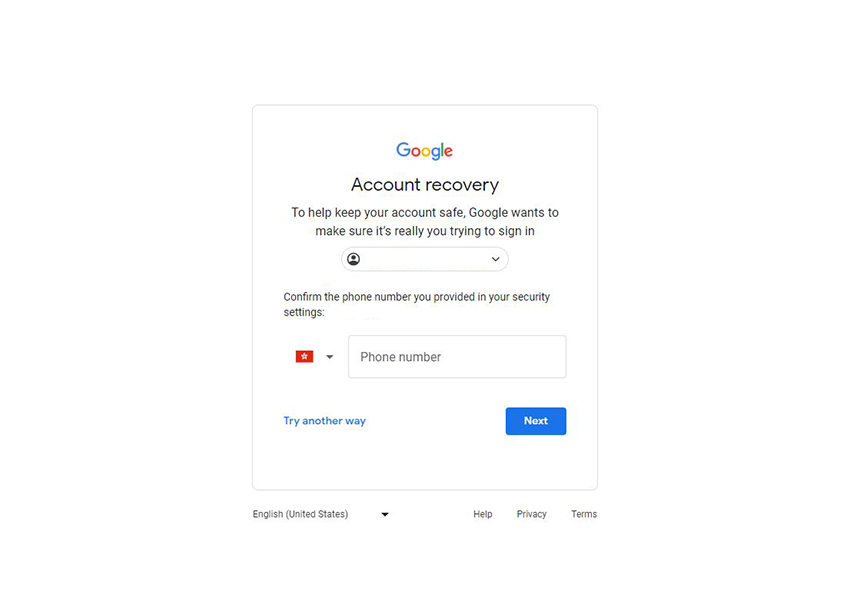 3: Recover Deleted Gmail Account If Forgot Email Address
Finding yourself locked out of your Gmail account with no memory of the associated email address can be frustrating. However, Google provides a way to recover access even without this crucial detail. Follow these steps to regain control of your account: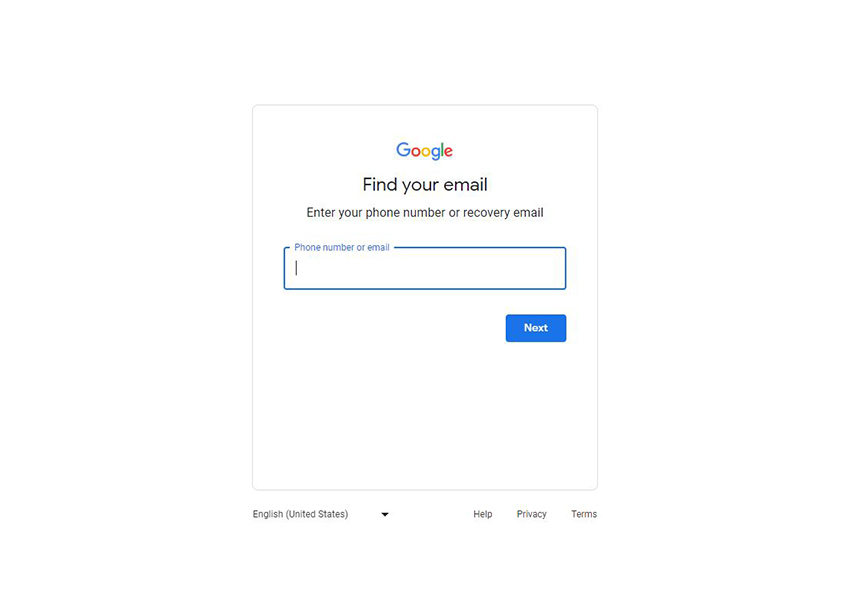 4: Recover Deleted Gmail Account If Hacked
If your Gmail account has been compromised and subsequently deleted, there is still a chance to recover it. Google offers a process to regain access to your account and restore security. Follow these steps to recover your Gmail account after it has been hacked:
FAQs about Deleted Gmail Account
Q1: Can I recover a deleted Gmail account after 5 years?
Unfortunately, it is highly unlikely to recover a deleted Gmail account after such a prolonged period, as Google typically permanently deletes inactive accounts after approximately 30 days. It's essential to act promptly if you wish to recover a deleted account.
Q2: Why did Google delete my Gmail account?
Google may delete a Gmail account for various reasons. It could be due to inactivity, a breach of security (such as being hacked), or a violation of Google's terms of service or policies.
Q3: Is deleting a Gmail account and deleting a Google Account the same?
No, deleting a Gmail account is different from deleting a Google Account. Deleting a Gmail account means you're removing only the email service associated with your Google Account. However, deleting a Google Account will result in the removal of all associated services, including Gmail, Drive, and YouTube.
Bonus: How to Recover Deleted Files on Android from Google Drive
Have you accidentally deleted important files on your Android device, including those stored in Google Drive? Look no further. RecoverGo (Android) is a powerful data recovery tool designed to effortlessly retrieve lost or deleted files. With its user-friendly interface and advanced recovery algorithms, it ensures a high success rate in recovering a wide range of data types. Notably, it excels in seamlessly restoring files directly from Google Drive. Discover how this powerful tool can be your saving grace in moments of data loss.
✨ Comprehensive Data Recovery: RecoverGo (Android) can retrieve a wide range of file types, including photos, videos, contacts, messages, documents, and more.
✨ Google Drive Recovery: It allows you to directly recover files from Google Drive, ensuring a seamless retrieval process.
✨ Preview Before Recovery: The tool enables you to preview recoverable files, giving you control over which items to restore.
✨ User-Friendly Interface: Its intuitive design makes it easy for both novice and experienced users to navigate and utilize its features effectively.
Step-by-Step Guide
Step 1 Visit the official website here to download and install the program on your computer. Choose "Recover Android Data from Google Drive" from the main interface.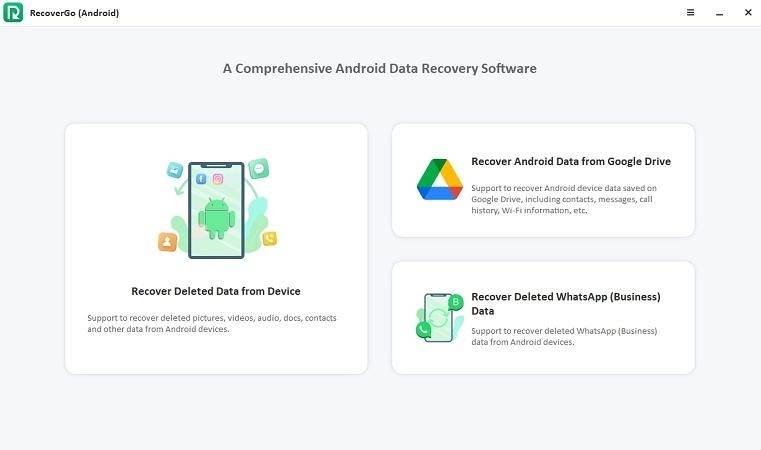 Step 2 Sign into Google Drive account with your account details.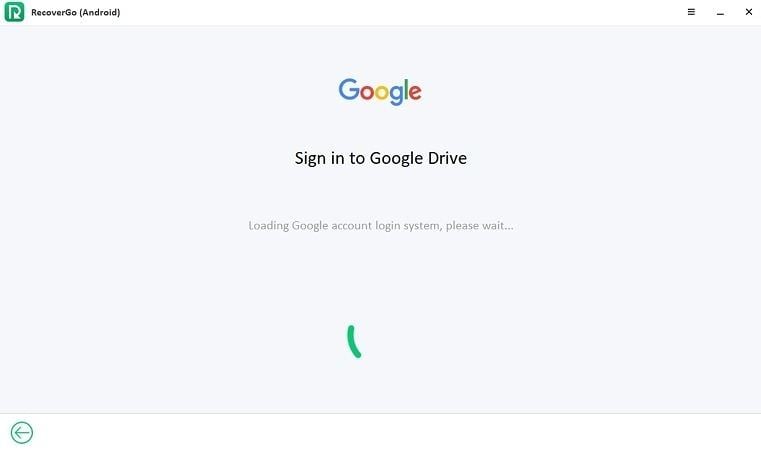 Step 3 Select the types of files you want to recover. Click "Next" and the program will begin scanning your device.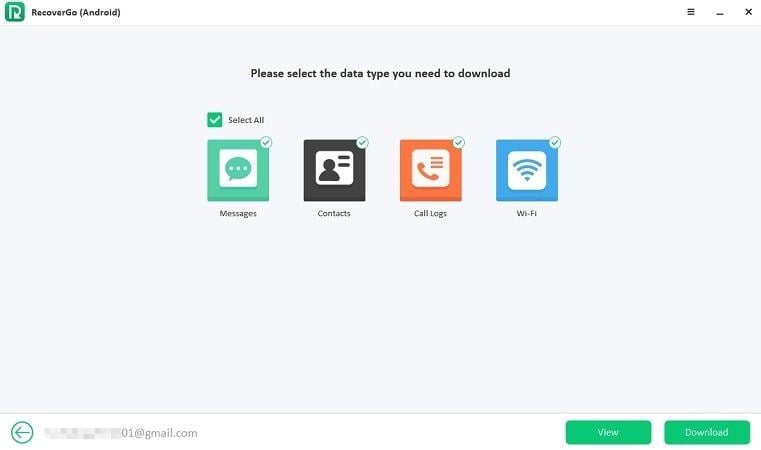 Step 4 After the scan, preview the recoverable files. Select the ones you want to retrieve and click "Recover".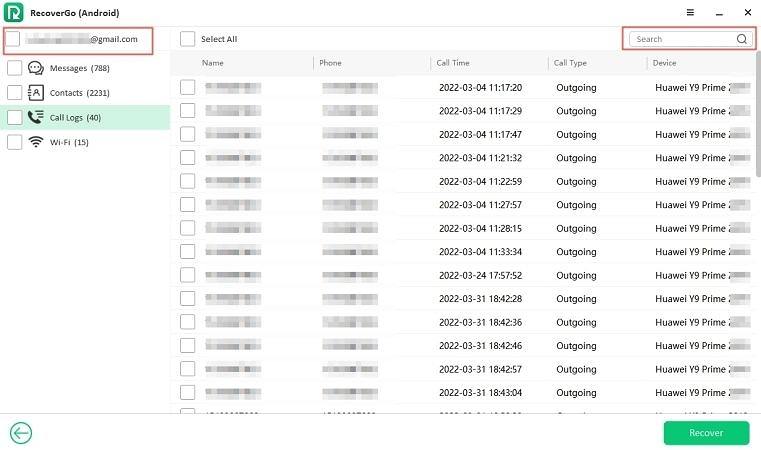 Step 5 Choose a location on your computer to save the recovered files. Avoid saving them on the same device to prevent overwriting. Once the process is complete, you can access your recovered files in the specified location.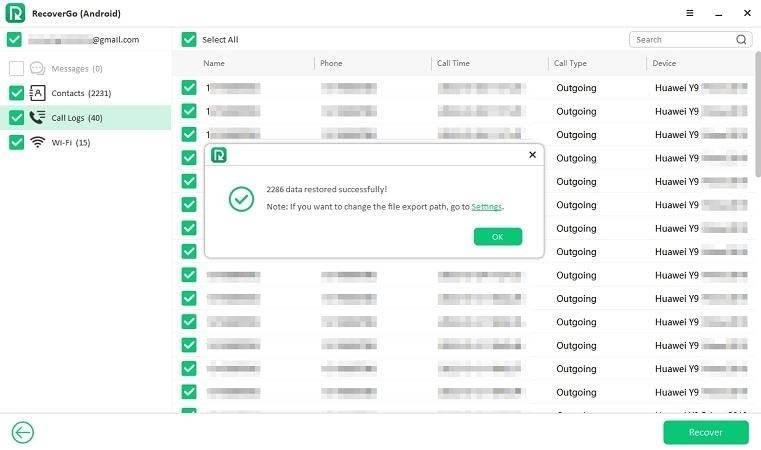 Bottom Line
In conclusion, this article provides essential insights into how to recover deleted Gmail account, offering multiple methods for different scenarios. For Android users seeking a comprehensive data recovery solution, RecoverGo (Android) stands out as a top recommendation. This powerful tool not only excels in recovering deleted files from Android devices but also offers a seamless option for retrieving data from Google Drive. With its user-friendly interface and impressive success rate, RecoverGo (Android) is the go-to choice for safeguarding your valuable information. Don't let accidental deletions cause you distress—trust RecoverGo (Android) for reliable recovery.