Huawei Broken Screen Data Recovery is not as difficult as most people believe. There are several simple methods for recovering important data from a broken Huawei screen. This guide explains how to recover data in any situation. Primarily, we'll go over methods for performing data recovery on your branded phone without USB debugging and backup. Let's start with the latter.
Huawei Broken Screen Data Recovery without USB Debugging
The Huawei P30 broken screen data recovery isn't always the same as it used to be. This method requires you to have a recent backup file. The following solutions can help you start your broken screen data recovery.
Way 1. Using Nano Memory Card
Huawei P20 Pro broken screen data recovery using an SD card or nano memory card is the easiest method as it stores all your data to be retrieved lately. To implement this method, you must know the following easy steps:
Eject your nano memory card from your broken Huawei phone and insert it into a different one.

Source: androidauthority.com

Now, open the File Manager on your new phone and click on External Storage.
Select all files and paste them into the internal storage.
This will help you to Huawei p20 pro broken screen data recovery and recover a lot of data from broken phones.
Way 2. Using Huawei HiSuite
Huawei backup is yet another feasible option for android users to perform Huawei data recovery on broken screens without USB debugging:
Go to the homepage and click on the Backup Record option.
Choose the contents you want to recover and tap on the Recover button.
Tap on the Ok button once the recovery process is completed.
Way 3. Using Google Drive
Google Drive is another useful medium to store or backup your important data. You need to know the following procedure for broken screen Huawei data recovery:
To begin, navigate to the Settings menu on your device and select the Backup & Reset button.
After that, select the Backup My Data option from the menu, and then link your Google Account to the account that contains backup files.
After successfully signing in to your Google Account, navigate to the Backup & Restore button.
Proceed to the next step by selecting the Automatic Restore button with your mouse.
Recover Data From Broken Huawei Phone without Backup
This part will be an interesting pick for you if you don't have a backup and want to recover data from a broken Huawei phone. Mostly, third-party tools appear to be very helpful as they help you easily perform more complex tasks.
iToolab Recovery (Android) is the best example of a third-party tool for Huawei broken screen data recovery. The tool is quite helpful in recovering data irrespective of the condition to recover data. The tool can easily help you recover lost data, including photos, videos, call logs, and other file types.
Perform the following easy steps for Huawei P30 broken screen data recovery:
Step 1. Install and launch RecoverGo (Android). Click on the link "Recover Deleted Data From Device."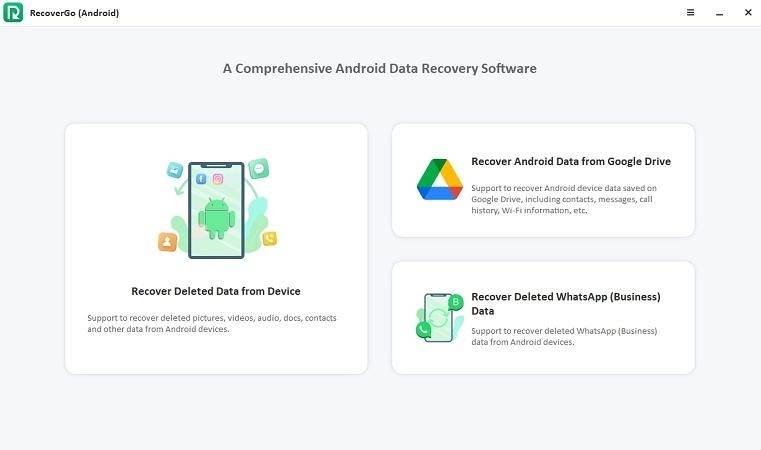 Step 2. The tool will display all file types that you can recover using it. Select the preferred one and click on the Scan button to start the scanning process.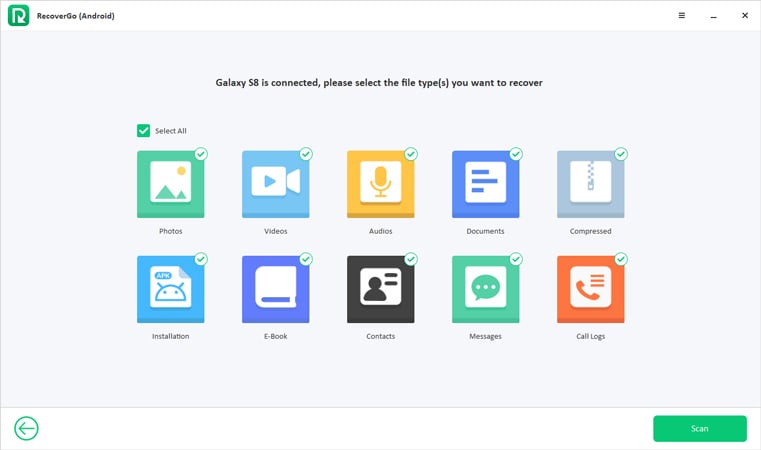 Step 4. You are required to enable USB debugging on your phone using the following methods. After that, RecoverGo (Android) will scan your data.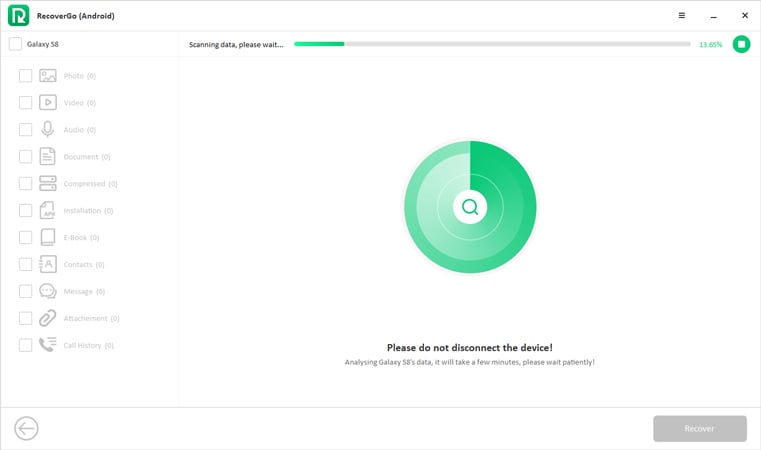 Step 5. Last, select the data you want to recover and click "Recover" button to export your data to computer.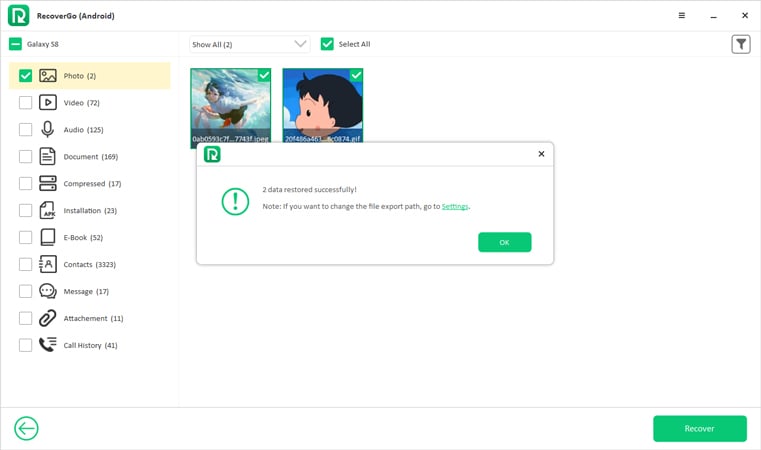 Summary
Huawei's broken screen data recovery is a cause of concern for many people worldwide. This guide is all about helping android users recover data in different scenarios such as broken screens. We've discussed simple methods to make things easy for you. The end comes with iToolab RecoverGo (Android) – a perfect tool to answer all your queries.