Internet has become like water and air to breathe for all of us. We cannot imagine even a single day without the internet. But when cellular data not working issue takes place, we feel annoyed and look out for all the possible solutions available around us.
Well, if this is happening to you, just stay tuned to this page. Here we will discuss certain things linked to cellular data working or not working issues and the methods helpful in fixing the same. Let's get started!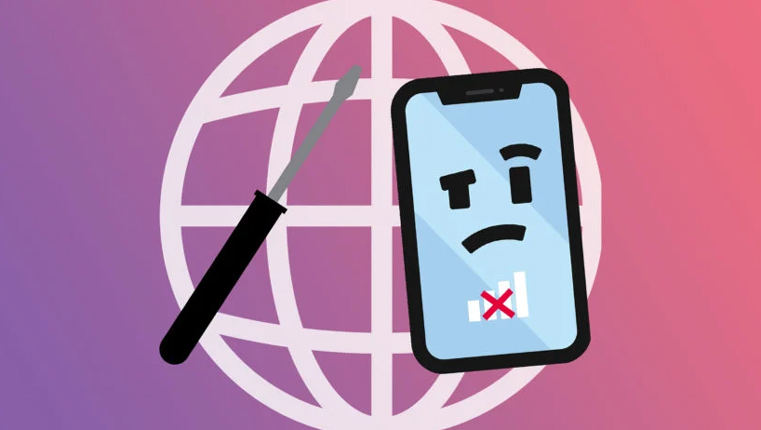 Why Is My Cellular Data Not Working on My iPhone?
Well, there might be many reasons why your iPhone cellular data is not working . The probable reasons behind the same are as follows:
Poor internet connectivity: When proper internet connectivity is not available, unfortunately, you cannot have access to your favorite online portals.
Bugs in your device: When bugs occupy a place in your device, it happens that it doesn't work efficiently, and the major impact is on Internet connectivity.
Lack of internet coverage in your area: If you live in an area with very poor network coverage, you will be unable to use it seamlessly. Well, in that case, switching to a new operator is the only option left.
Problems from the operator side: Sometimes when operators are fixing issues with their services, it affects internet connectivity too.
Your device is the culprit: When everything is fine, then your device is the culprit. Some physical damage lets you experience such trouble.
You may have forgotten to turn on the data: This may sound silly, but sometimes we forget to turn on mobile data!
A software update is needed: Whenever there is an update for your device, it starts behaving inappropriately.
What to Do If Your Cellular Data Is Not Working?
Don't feel worried because these glitches are temporary and by adapting the right measures, the same will be fixed. Also, we suggest you not fall into the trap where people suggest performing a factory reset on the device to fix the issue. There is no connection between cellular data and factory reset. Thus, be mindful before adapting the method to fix the mobile data not working problem.
Here are 10 useful ways to fix cellular data not working.
1. Fix Cellular Data Not Working without Data Loss
Let's get straight to the point. We all know that no one wants to lose their data. Well, if you feel like resetting is the only option to fix the mobile data not working issue, you are mistaken because iToolab FixGo is an ultimate tool available that is helpful in fixing all such issues on the iPhone. FixGo is a system recovery tool especially developed for iOS users to fix the issues interfering with their usage.
Fix 200+ iOS/iPadOS/tvOS Issues at Home Like A Pro
Easy to fix iPhone issues after update.
Fix iPhone/iPad/Apple TV system problems.
Downgrade iOS 15 to any supported versions.
Support all iOS devices and versions.
The steps you need to follow for using FixGo are as follows:
Step 1: Connect your iPhone to a computer with the help of a cable and wait until your computer detects the device. If it doesn't get detected, enter into the DFU restore mode to utilize the FixGo tool.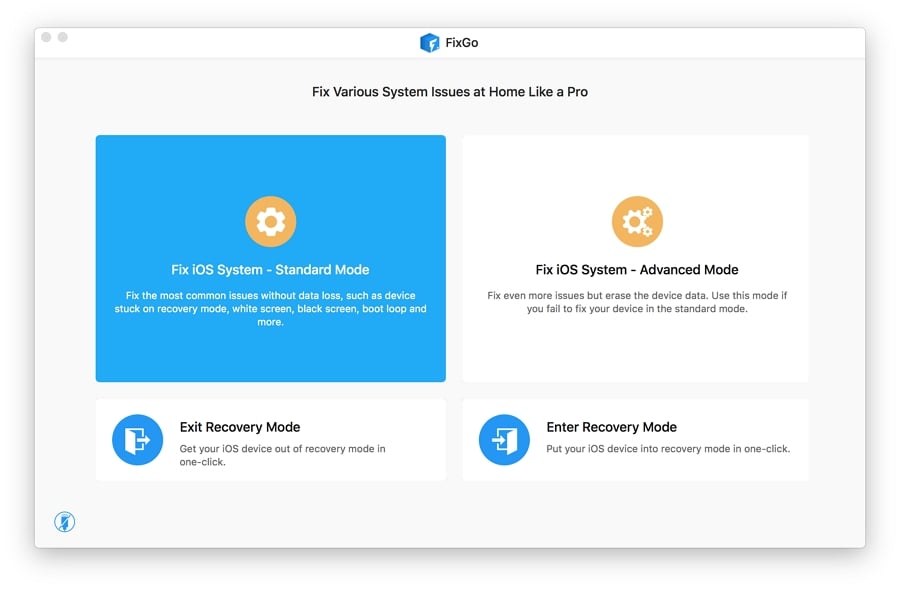 Step 2: Download the latest firmware on your device and for this, click on "Download" button. A stable internet connection is required to complete the process.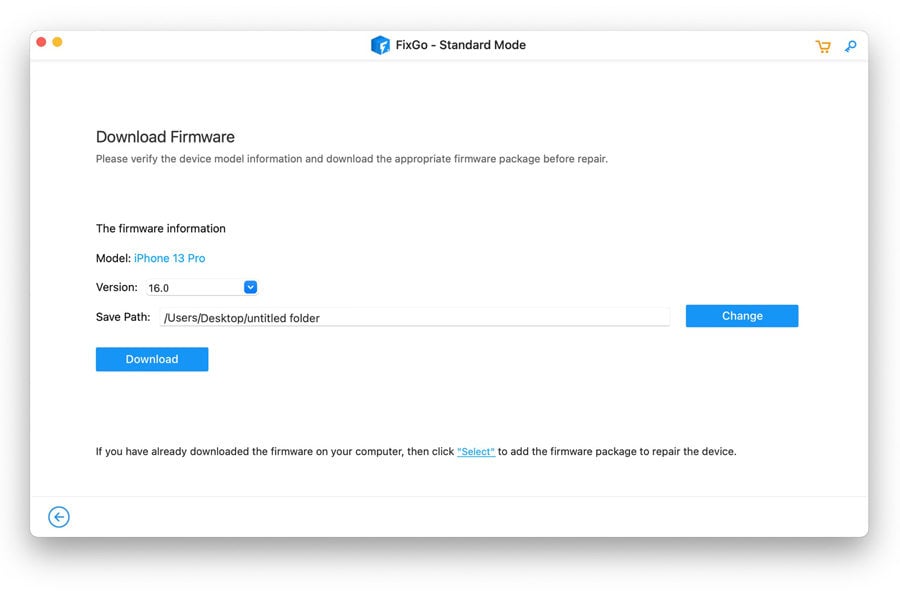 Step 3: After importing firmware, you are all set to fix the issue. Just click on "Repair Now" and FixGo will start doing its job.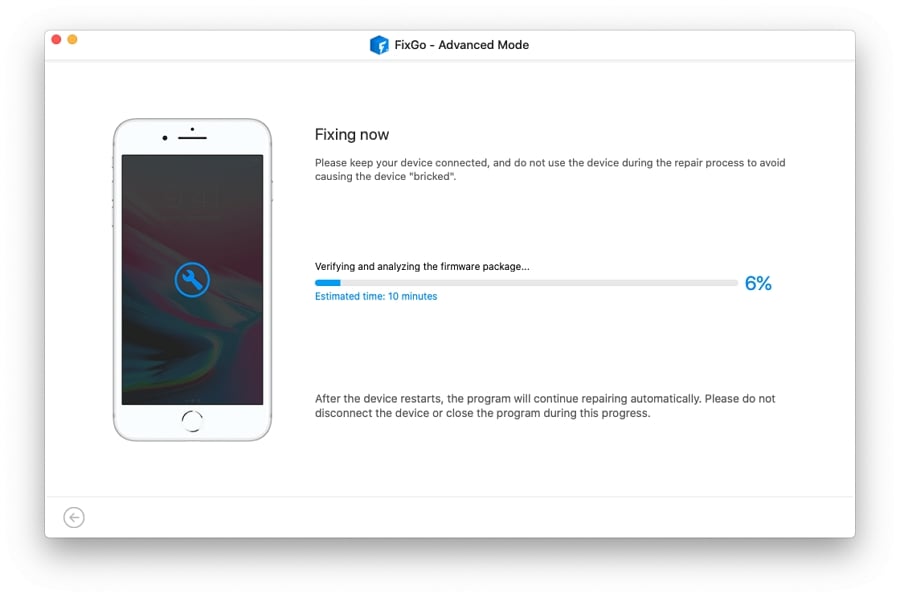 2. Turn Off Airplane Mode
If you were in flight, you probably turned on the airplane mode and forgot to turn it off. If this happens, turn it off. After turning it off, wait a while. This wait is necessary because there are a few minutes required by the device to set up the network.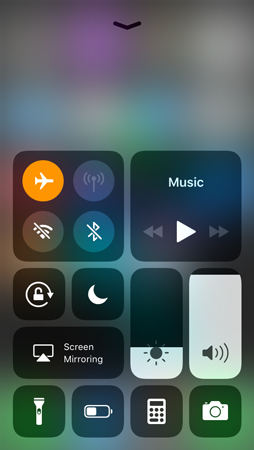 3. Turn On Cellular Data
Another thing to check when mobile data is not working is the cellular data itself. Sometimes we forget to turn it on and open the online portal, and then start asking the question, "Why is my cellular data not working?" After turning it on, you will receive notifications indicating that it is working fine.
4. Restart Your iPhone
Restarting your iPhone will also help you fix the iPhone cellular data not working issue. Just wait until the device is restarted successfully and then turn on the mobile data. Sometimes, due to overuse, the device starts behaving inappropriately and restricts us from using it.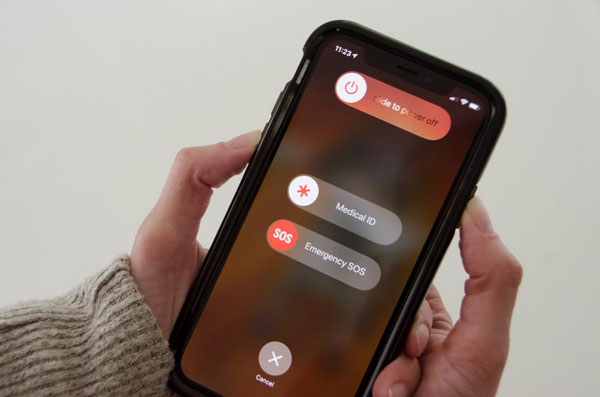 5. Check for A Carrier Settings Update
Whenever there is a carrier setting update, chances are that you get the cellular data not working issue. Do check out your device for such an update and if there is an update available, do it immediately. It will take a few minutes to get updated, but this wait is worthwhile. This option is right there in the update list of your device.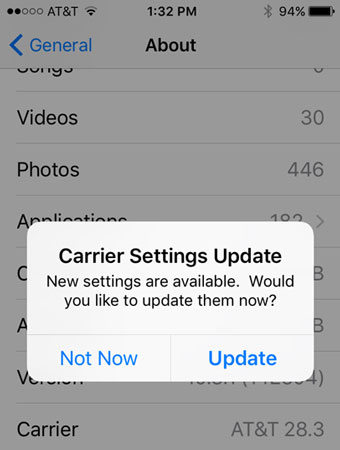 6. Eject And Reinsert Your SIM Card
Ejecting and reinserting the SIM card will also help you. Sometimes the real problem is with the SIM card inserted into your device. Eject it, clean it, and then reinsert it. Wait until the device has started successfully and the network has been setup. For sure, this will fix the iPhone not connecting to cellular data issue.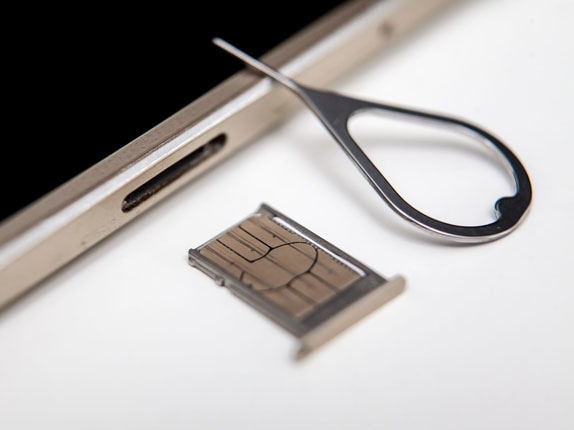 7. Reset Network Settings
You probably tried to customize the network settings, and these are the real culprits behind it. Well, in this case, reset the network settings. This can be done by moving to the "General" category of your device's "Settings" and searching for "Reset". There you will find the "Reset Network Settings" option.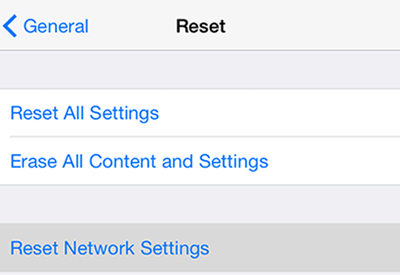 8. DFU Restore Your iPhone
DFU restore your IPhone if the aforementioned methods have not worked for you. It will turn on the default settings by erasing all the updated settings. Also, be sure to have a backup of the data because some users complain that they lost the data after DFU restore.
9. Contact Your Wireless Carrier
If nothing is helping you out, contact the wireless carrier. Sometimes the issues are from their side, and they are the only ones who can fix that. Ask them "why is my cellular data not working" and wait for an update from their side.
10. Try SIMUnlocker for Sim Cards Issues
One reason users often overlook is the unsupported sim cards issues. For this problem, we strongly recommend is the iToolab SIMUnlocker. It can resolve issues like SIM not supported or SIM not valid, SIM Not Valid, etc. If you face any issue during the unlocking, you can get help from the customer staff at any time. Any iPhone model found to be blacklisted, stolen, or used for fraudulent activity is not eligible to be unlocked since it's against the policy.
Step 1: Connect iPhone to PC
Connect your iPhone to the PC using the cable as the first step.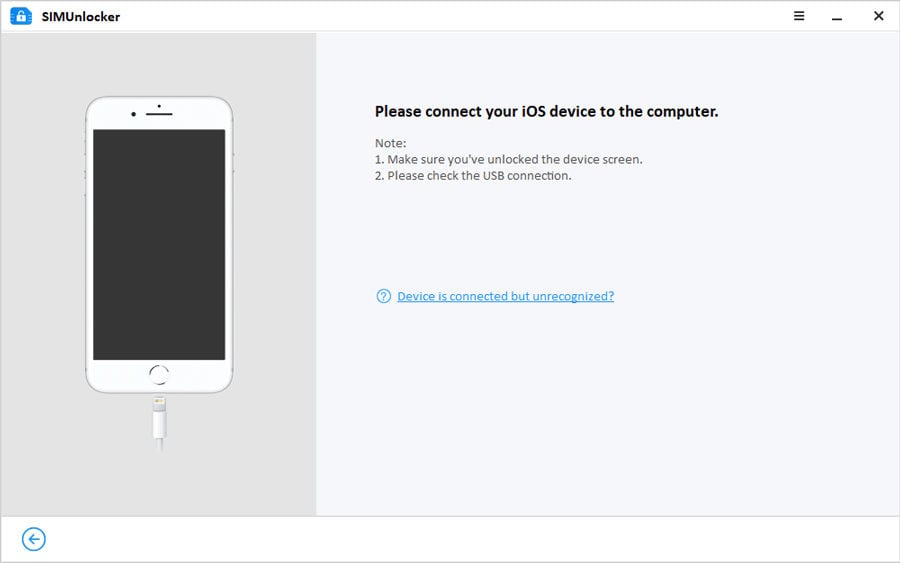 Step 2: Jailbreak with build-in Checkra1n
SIMUnlocker uses the Checkra1n jailbreaking tool to unlock the device.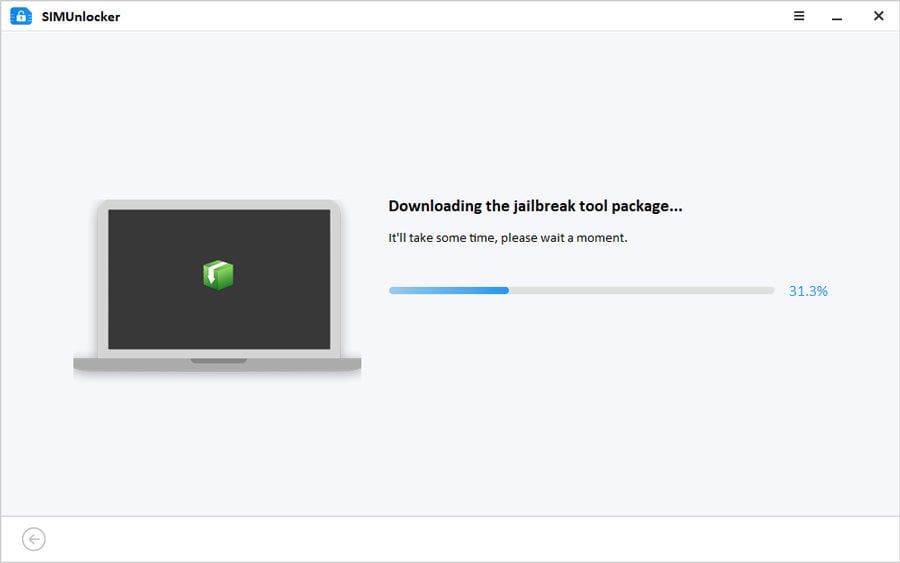 Step 3: Confirm the information
On the next screen, click on the Unlock button. And make sure to turn off the Wi-Fi connection before starting the unlocking process.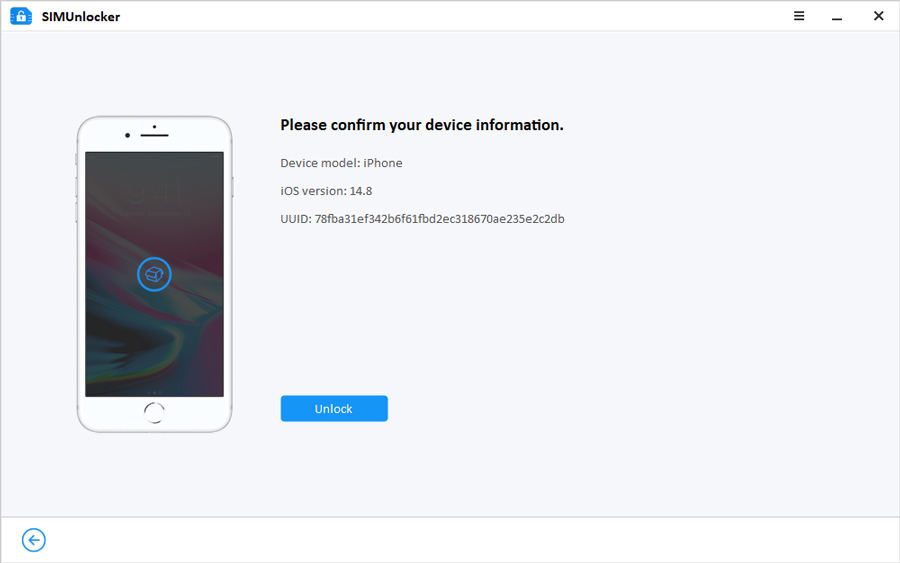 Step 4: Unlock the SIM card
After unlocking completes, click on the Done button.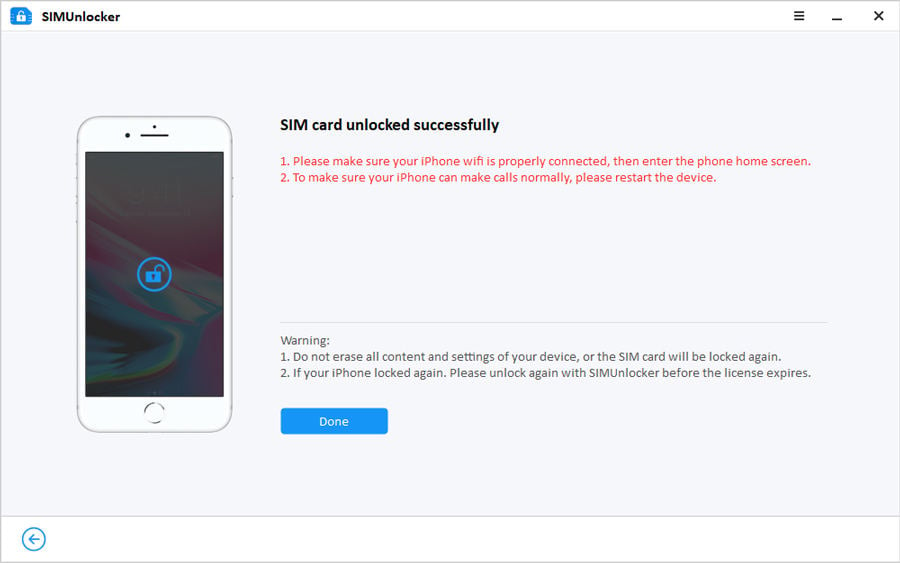 Also Read: How to Activate iPhone SIM Card Not Valid or SIM Not Supported
Now you have these 10 useful solutions above. I guess you have fixed the cellular data not working issues easily by your self like a Pro!
Hot FAQs about Cellular Data Not Working
Q1: Why is my mobile data not working when I have data?
There are numerous reasons why you are unable to use mobile data even if you have it. These are:
Poor internet connectivity
Defects in the device
Physical damage to the device
Forgot to turn on mobile data
Q2: How do I fix my mobile data not working on Android?
At first, switch off your device and restart it after 2-3 minutes. Sometimes, due to overuse of a device, some functions get stopped. If this doesn't fix it, you can look out for some other methods.
Conclusion
Mobile data not working issue is very common and can be fixed easily. As previously stated, the methods for resolving this can be adapted. If the manual methods are not helping you, adapt the iToolab FixGo tool. This will cater to your needs and fix the issue happening with your device. For sure, you will not face any trouble after using this ultimate tool. And we recommend trying iToolab SIMUnlocker, the iPhone SIM unlock software that you can use to solve many SIM card issues.