Apple is the most famous smartphone brand for its top performance. The outstanding camera is another aspect of the iPhone's popularity.
However, some users face problems with their iPhone 12 camera. Sometimes, any software or hardware issue can make the camera blurry, black or frozen. With the help of some DIY tips, you can fix iPhone 12 camera not working. In this article, we've come together with the best solution to repairing iPhone's camera. Let's get started!
Common Camera Issues with the iPhone 12
If your iPhone camera is not working, there could be many reasons. Below, we have listed some of the common camera issues with the iPhone 12:
The camera keeps on lagging
It appears black or blurry
Frozen camera
Seems to be noisy
The camera is not zooming in/out
Wondering what causes the above-mentioned iPhone 12 camera issues? An outdated software update can be a major reason for these issues. In addition, any damage to the hardware can make the camera not work properly.
What Can Cause iPhone 12 Camera Not Working
As discussed above, iPhone 12 back camera not working can be due to several reasons. In this section, we will take a look at some common causes of a camera not working. But if you just want to know the ultimate solution, click directly: 1 advanced tool to fix iOS system issues perfectly.
1. The camera's webcam is covered
Are you using a phone case or cover to protect your device? In this case, you must ensure the case is not blocking the camera on your iPhone. Also, make sure to get your camera lens inspected. Sometimes, dust or grime gets accumulated on the camera. As a result, it can make the camera stop working.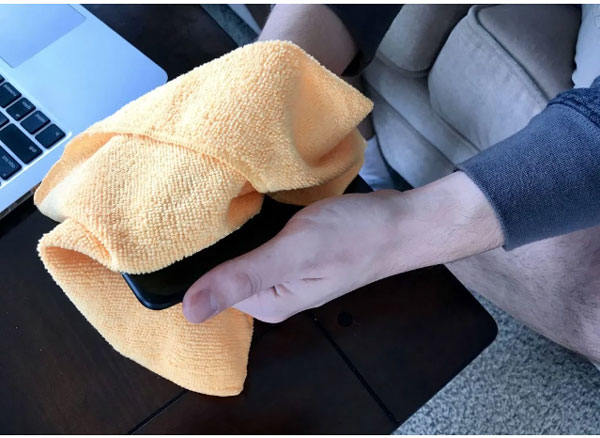 2. Flashlight not working
When the flashlight is not working, it can cause camera issues. Most importantly, both the flashlight and camera should be synchronized with each other. If there is any issue with the flashlight, you can resolve it by launching the Control Center and clicking on the "Flashlight" button to switch it on.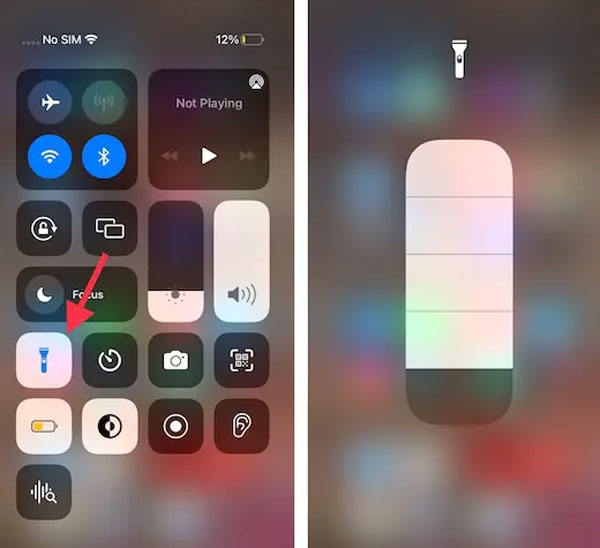 3. Voice-over
If the above solution doesn't work for iPhone 12 camera and the flashlight not working, go to Settings > Accessibility > Voice-over and then move the toggle to the OFF position. Doing can ensure the voice-over feature is OFF.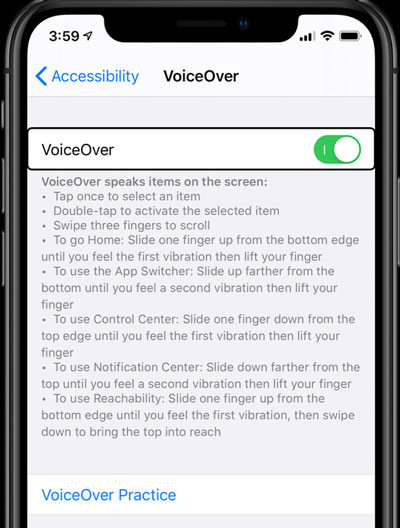 4. iPhone gets too hot
Here comes a major hardware issue that causes a camera issue in your iPhone. When your iPhone gets too hot, it shows a battery issue. You need to get your phone inspected by a professional. The damaged hardware part may need to be replaced to resolve the problem. Remember, the camera doesn't work when the device gets too hot.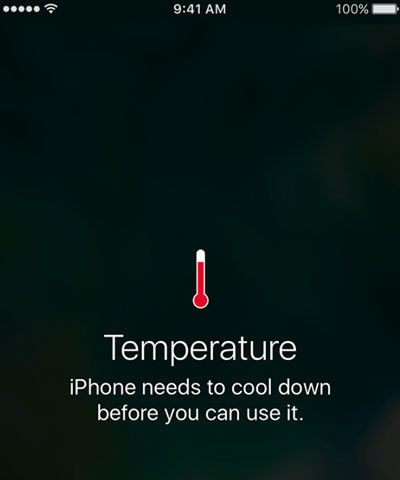 5. Any unknown changes in settings
Try to reset all settings to fix iPhone 12 front camera not working. Go to Settings > General > Reset > and then select Reset All Settings. It will reset all settings on your iPhone to Factory Default Settings.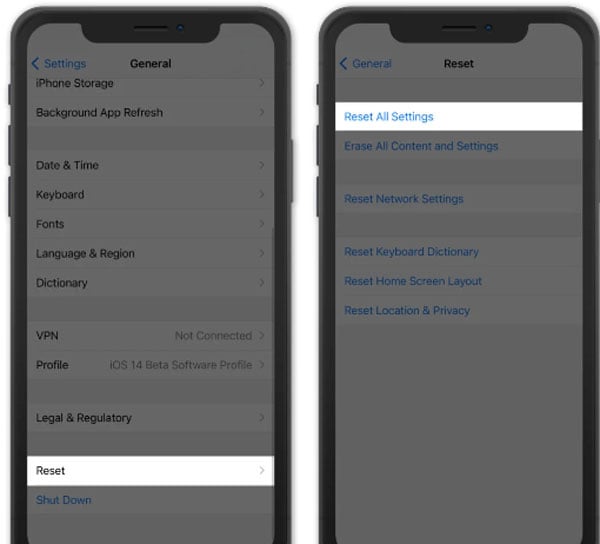 6. Outdated iOS version
An outdated iOS version can cause a black screen issue on your iPhone 12. Thus, it leads to camera issues on your phone. For that purpose, make sure to update your phone's iOS version immediately. Tap Settings > General and choose the 'Software Update' option. Follow the onscreen instructions to download and install the latest iOS version.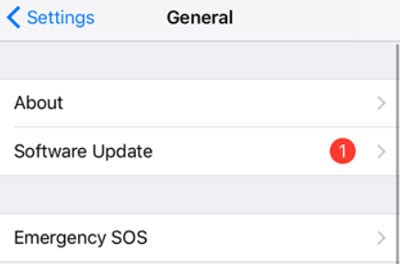 7. Third-party app issues
Mostly, third-party app issues cause the camera to stop working. The best solution is to uninstall third-party apps that are causing the problem. But, you will need to find out which apps are the culprit for the camera issue on your iPhone.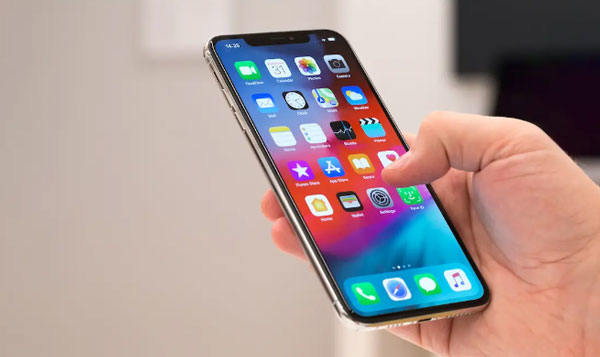 8. Camera Stuck
If your camera gets stuck, try to switch between a front and rear camera. If the issue still persists, there may be any hardware issue that needs to be repaired or replaced.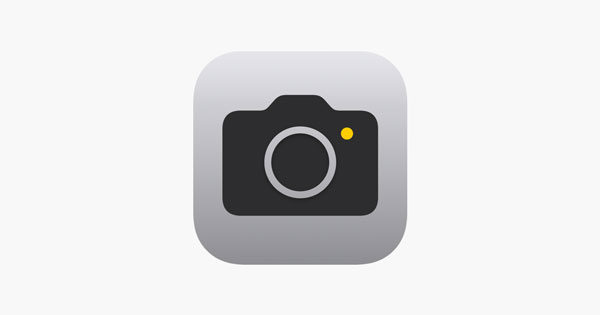 9. Still not working?
In case your camera still doesn't work, you can opt for the DFU recovery method. Remember, DFU can remove all of your phone's data. For this reason, this is not the recommended method. Of course, you can also choose to go to the nearest Apple repair shop. In the next section, we will discuss the best alternative to the DFU method.
1 Advanced Tool to Fix iOS System Issues Perfectly
System issues can be resolved using iToolab FixGo. Indeed, this is a top-ranked tool for iPhone users. FixGo is trusted by millions of iPhone users worldwide. It can repair your phone against system issues to resolve iPhone 8 camera not working issue. Here are a few steps you need to follow for iPhone 7 camera not working:
FixGo – Professional Repair iPhone 12 Camera Not Working
Easy to use, one-click iPhone repair process
Fully compatible with all iOS versions
Support for both Mac and Windows
iPhone system repair without any technical knowledge or data loss
24/7 online tech support for iPhone issues
Step 1 Connect Your Device to the Computer
First of all, you should connect your faulty device to the PC using a USB cable. Tap "Fix Now" to begin the process.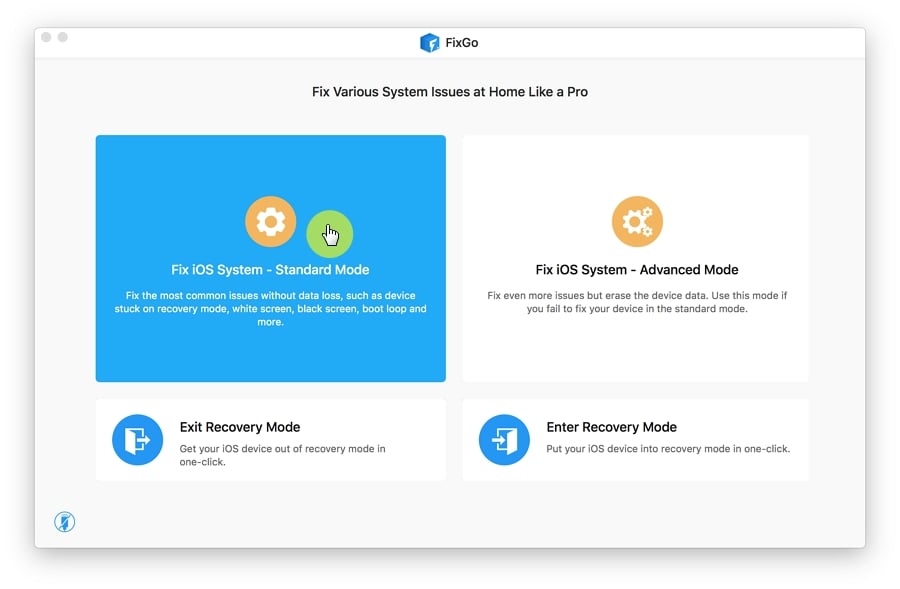 Step 2 Download Firmware
The latest firmware package needs to be installed on your device. Click on "Browse" to choose the location and tap "Download" to start the downloading process.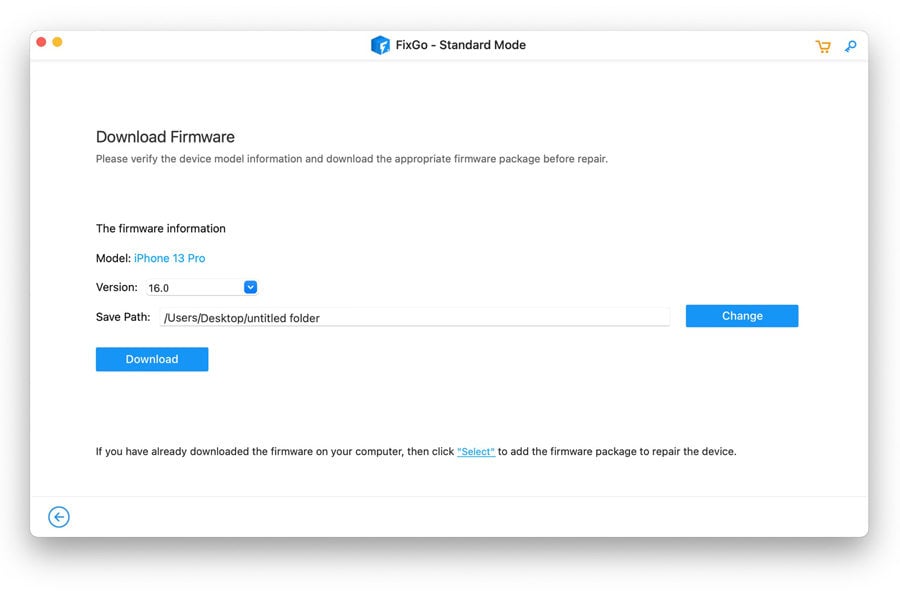 Step 3 Repair iPhone 12 Camera Not Working
Now, you can begin the repair process by clicking on the "Repair Now" option. Once the process is finished, check your camera if it's working.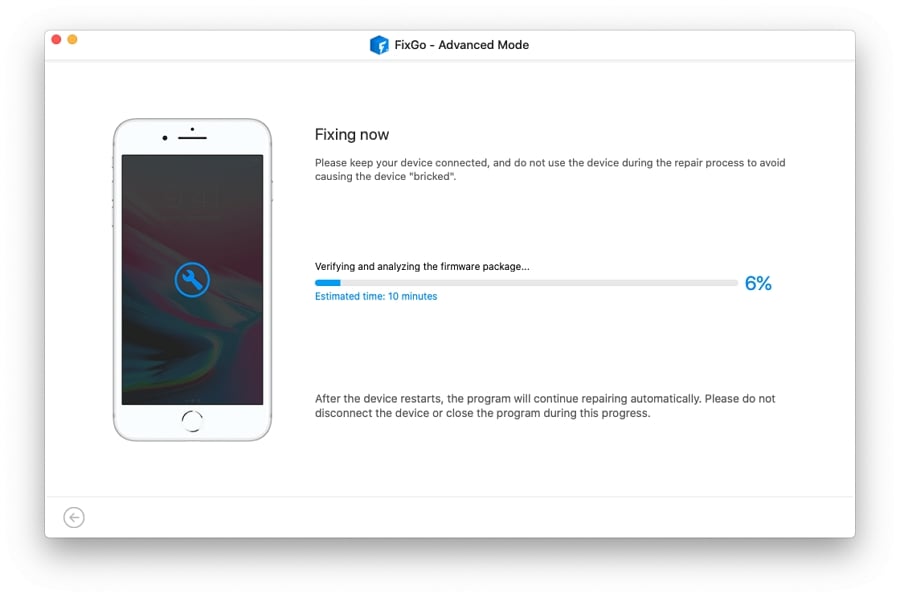 Also Know: Why Apple Cameras Are Worth the Hype?
Undoubtedly, Apple cameras are the most popular ones all around the globe. No competitor can manufacture high-quality cameras as Apple does. With the introduction of the latest Apple models, iPhones have officially entered the world of DSLR. In addition, the iPhone 14 Pro series upgraded the resolution of the main camera from 12 megapixels to 48 megapixels for the first time, which is consistent with his pursuit of "restore what you really see".
You May Want to Know
1. How do you know if your iPhone camera is damaged?
To check the parts and service history of your iPhone, go to Settings > General > About and then check if the camera is damaged or replaced.
2. Is it expensive to fix an iPhone camera?
You can explore iPhone replacement parts stores to find pricing for cameras. There is no doubt that the iPhone camera is much more expensive to repair than its competitors.
Woking Again!
Though Apple is the leading brand of smartphones, it can expose to some common issues such as iPhone 12 camera not working. Repairing or replacing a camera can be very expensive for iPhone users. So, they can opt for the DIY solutions listed above to fix their iPhone's camera. If the problem doesn't get resolved, using the FixGo tool is the recommended solution. It doesn't remove your phone's data, which is the biggest advantage of FixGo.