Apple smartphones are the most popular devices worldwide due to their top performance and excellent user experience. But, it becomes annoying when the iPhone ear speaker stops working. If you have an iPhone 12 and you're facing difficulty with it, there is nothing to worry about. Luckily, you can repair in some easy ways.
In this article, we've come together with some quick fixes for the iPhone ear speaker problem. Let's find out more!
How Can I Test If My iPhone 12 Ear Speaker Not Working?
If you're unable to hear a person's voice, here are a few steps you need to follow:
Try moving the Ring/Silent switch forward, toward your iPhone's display. If you're an iPad user, swipe down from the right corner and select Control Center. Check if the Silent Mode if off or not.
Go to Settings > Focus > Do Not Disturb and ensure the Do Not Disturb option is off.
If the issue "iPhone 12 Pro ear speaker not working" still persists, you can contact Apple Support for further assistance. In the next section, we will discuss some steps that are worth trying before consulting a professional technician.
Try These Steps Before Consulting an Expert Technician
Are you looking for the best solution for iPhone 12 ear speaker not working on calls? Let's take a look at some methods to fix the issue!
1. Clean iPhone Headphones and Microphone
If your iPhone's ear speaker is not working, you may want to clean the headphones and microphone. Indeed, cleaning iPhone headphones and microphone is the first thing you should do. Also, make sure to unplug any cables connected to your device. In addition, if you encounter iPhone/iPad microphone not working but speaker does, you can click on the article to get the solution.
2. Check If the Headphone Jack is Blocked
Sometimes, a blocked headphone jack is the major cause of the iPhone 11 ear speaker not working. In such a scenario, headphones seem to be plugged in. If something is stuck there, you can easily get it out using compressed air.
3. Assign Call Audio Routes to Speakers
Assigning call audio routes to speakers may resolve the problem without any hassle. When you assign the audio to your speaker, it can help the receiver call through your device's speaker. Here are a few steps to assign an audio call to the speaker:
Go to Settings > General > Accessibility.
Scroll down and choose the "Call Audio Routing" option.
Select "Speaker".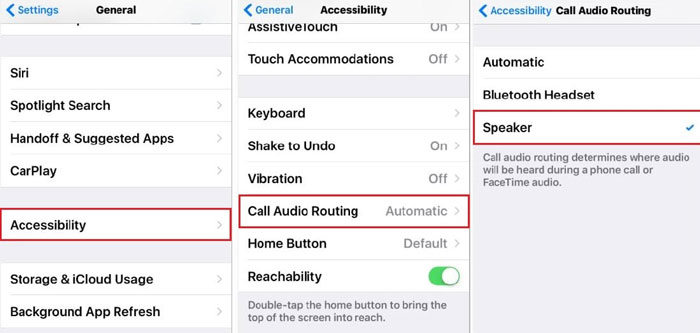 4. Balance Left and Right Channels
If there is an imbalance in the left or right channel, it can cause iPhone 7 ear speaker not working. As a result, the ear speaker doesn't operate properly on calls. All you have to do is balance the audio level between the left and right channels.
Go to Settings > Accessibility > Audio/Video.
Adjust the balance slider.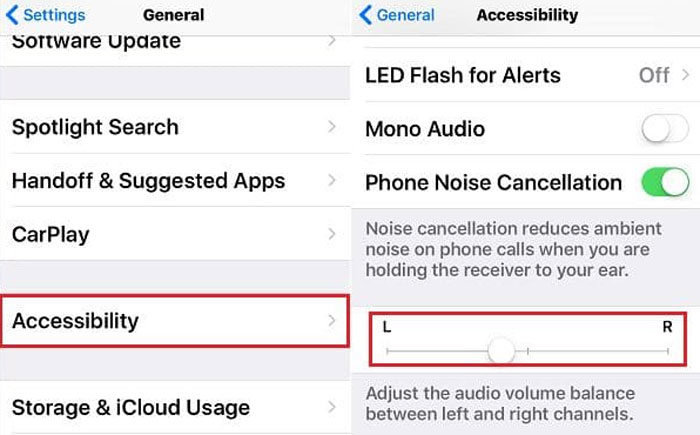 5. Turn Off Noise Cancellation
Noise cancellation is one of the key features of iPhones that remove background external noises. In some cases, this feature can make phone calls sound strange. For this reason, you may need to turn off noise cancellation:
Navigate to Settings and tap on General.
Select Accessibility and scroll down to turn "Phone Noise Cancellation" off.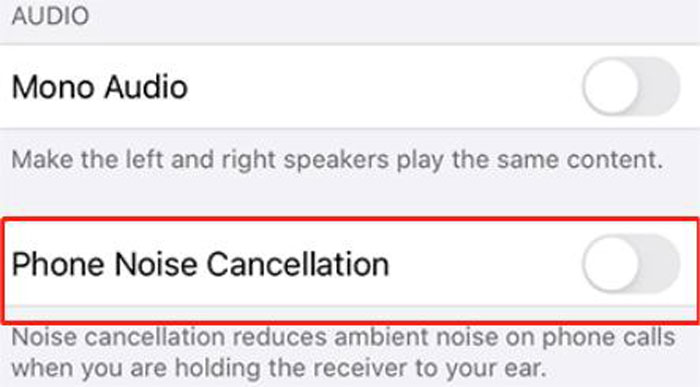 6. Restart/Update Your iPhone 12
Restarting an iPhone is the easiest way to give your device a quick boost. It can help remove glitches from your device. If any software defect causes the problem, you may resolve it by restarting your device. In addition, check for the available updates to upgrade your iPhone's iOS version.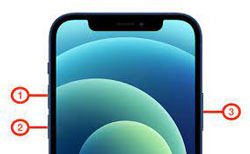 7. Turn Off Bluetooth and AirPlay Mirroring
If your device is linked to an external audio device, the audio will tend to divert. For that purpose, you need to disable Bluetooth communication. Go to Settings > Bluetooth and ensure to disconnect Bluetooth.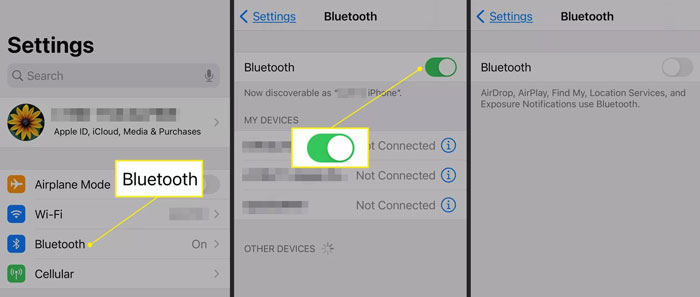 8. Enable Hearing and Compatibility
Here comes another solution to the iPhone ear speaker not working. Try to enable hearing and compatibility that can resolve the issue. Navigate to Settings and scroll down to enable the "Hearing Aid Compatibility" option.

9. Reset All Settings
If there are any changes in audio settings, you may need to reset all settings. Any changes to the audio settings can cause iPhone 8 Plus ear speaker not working after screen replacement. You can restore all the settings to fix the problem. Go to Settings > General > Reset and then choose Reset All Settings.
Fix iPhone 12 Ear Speaker Not Working on Expert Technical Tools – iToolab FixGo🔥
If the above-mentioned methods do not fix iPhone 12 ear speaker issue, you need to choose the best third-party tool designed for iPhones. Look no further than using iToolab FixGo to repair your iPhone's ear speaker. Here are a few steps you should follow to fix iPhone 12 ear speaker not working:
Step 1 Connect Your Device to the PC
First of all, you will need to connect your device to the computer using a USB cable. Then, choose the mode that fixes basic problems with your system.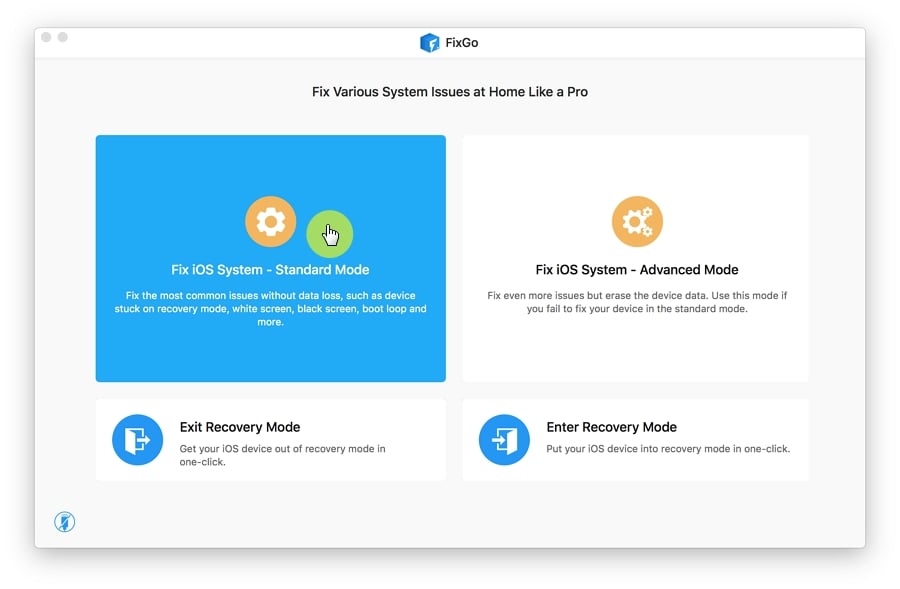 Step 2 Download Firmware Package
Make sure to download the latest firmware package in order to repair your device. Tap on "Browse" to choose the path for firmware. Moreover, select the "Download" option to begin the downloading process.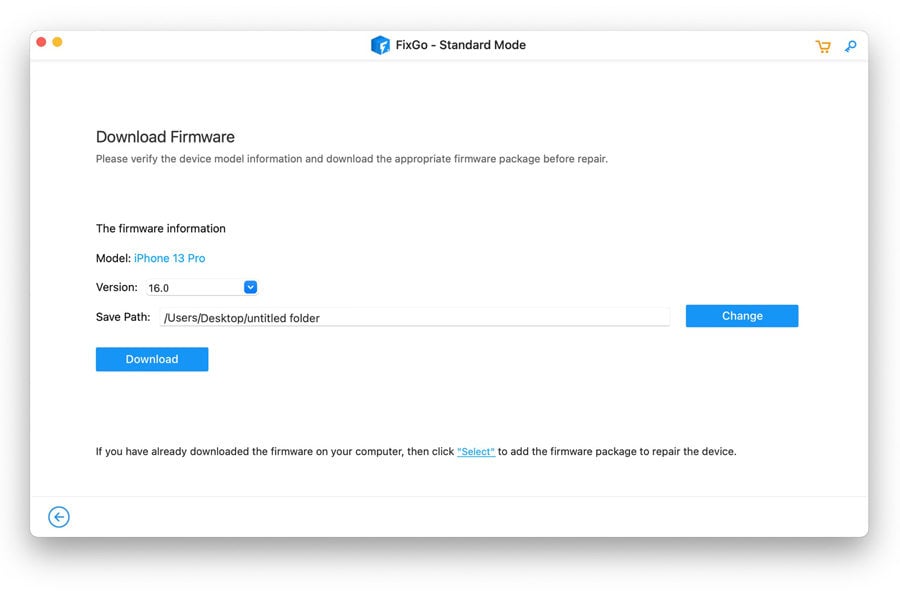 Step 3 Repair iPhone 12 Ear Speaker Not Working
In the last step, you can now begin the repairing process by clicking the "Repair Now" option. FixGo will instantly begin fixing the device.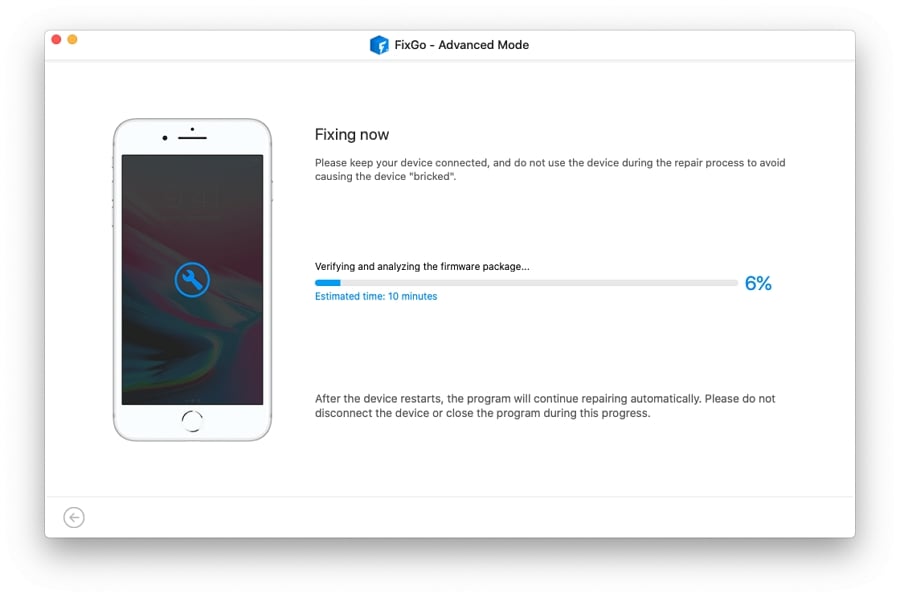 Also Read: iPhone Speaker Greyed Out? Here're Tips to Fix!
FAQs
1. Will Apple fix my speaker for free?
Your iPhone device may be eligible for free service if the speaker doesn't make a strange sound from the receiver. Contact the Apple Authorized Service Provider to find out more about eligibility criteria.
2. How long will the iPhone speaker last?
If the phone is used with care, its speaker can be used more than once. The timing of speaker replacement depends on usage, including but not limited to the average volume of audio being played, and whether the speaker has been exposed to dirt, dust, or water.
Write At the End
This article has discussed some of the methods to repair the iPhone 12 ear speaker not working. These methods may resolve the problem depending on what has caused it. If it doesn't fix the problem, iToolab FixGo is the recommended tool for iPhone users. This tool is specifically designed to iPhones to repair system issues. Most importantly, it is 100% safe and secure to use.
FixGo – Professional Repair iPhone Issues
iPhone system repair without any technical knowledge or data loss
Easy to use, one-click iPhone repair process
Fully compatible with all iOS versions
Support for both Mac and Windows
24/7 online tech support for iPhone issues