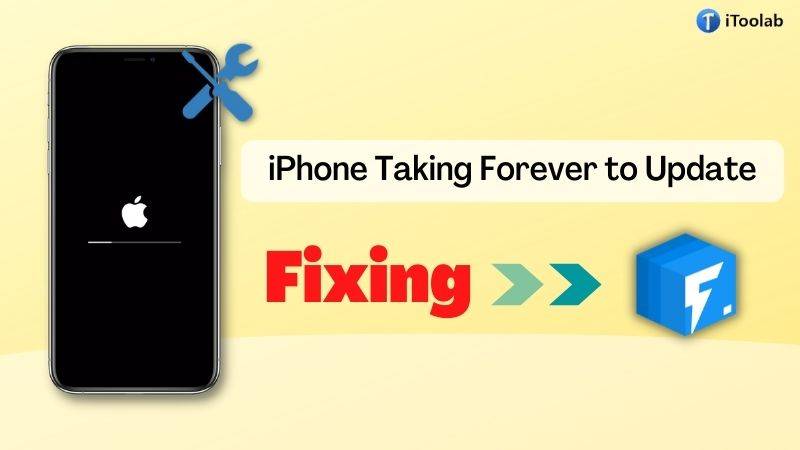 When Apple releases a new iOS 17 update, most people are excited to install it. This is because an update often brings a lot of improvements to your iPhone including new features and new functionality. But in delivering these new features, the update can sometimes feel like it is taking longer than usual.
In this guide, we seek to determine if the iPhone is taking too long to update and what you should do if you think the update process is stuck.
How Long Does An iPhone Taking Forever to Update?
To determine if an update is stuck or not, you must determine how long an iOS 17 update should ordinarily take. While we may not be able to determine the exact amount of time it will take for an update to complete since it depends on several factors, we can tell you that sometimes, it is normal for an iOS 17 update to take longer than you expect.
Most people will however be discouraged by the process mostly because, during the update process, nothing else is happening on the screen apart from the progress bar. And it can be difficult to determine if the progress bar is moving at all, just based on the progress bar.
How to Tell if iPhone Taking Forever to Update?
There is however a simple way to determine if the update is still running or not. Just press any of the hardware buttons on the iPhone. If you see the message "iPhone will restart when update completes" then you have nothing to worry about since the process is proceeding as it should.
But if you press the button and you don't see the message, then it is likely that the update is stuck.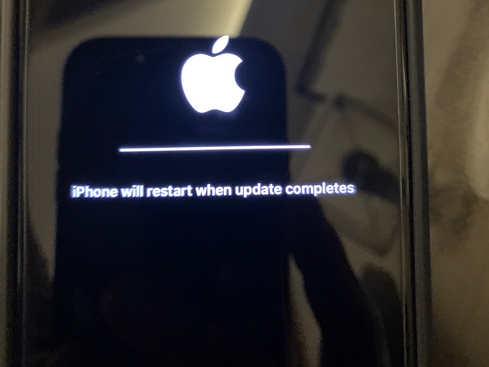 First Choice: Use FixGo to Fix iPhone Taking Forever to Update
If a forced restart doesn't work or your iPhone won't hard reset, we recommend using iToolab FixGo to repair your iPhone. This third-party iOS system repair tool is designed to fix problems like this one and many others. Its most notable features include the following:
To use this program to fix a hung update, download and install it on to your computer and then follow these simple steps:
Video Tutorial
Step 1 Run the program on your computer and then select "Standard Mode." Then, connect the iPhone to the computer using its lightning cable. Once the program detects your iPhone, click "Fix Now".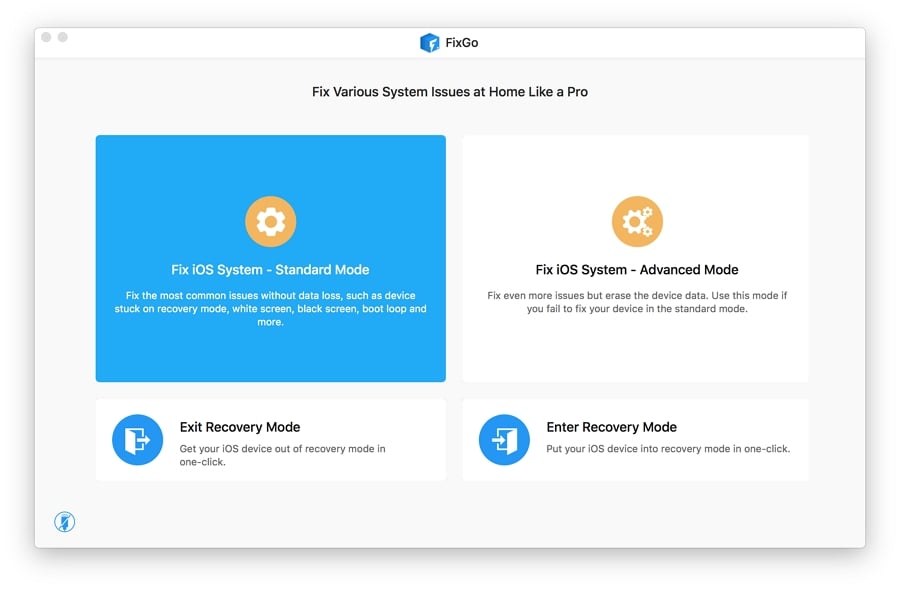 Step 2 In the next window, click "Download" to begin downloading the latest firmware package for your iPhone.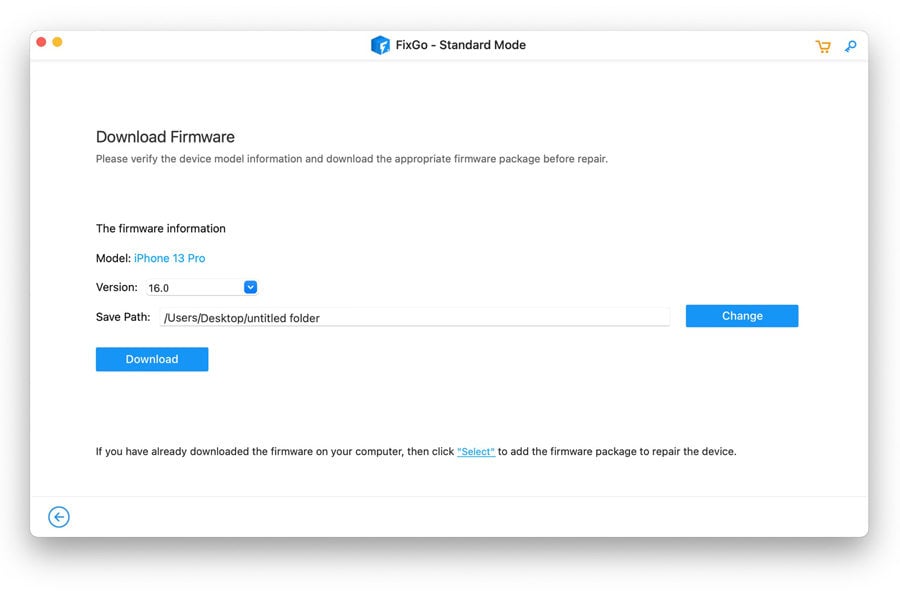 Step 3 As soon as the download is complete, click on "Repair Now" to begin fixing your iPhone immediately. Just keep your iPhone connected to the computer until the process is complete.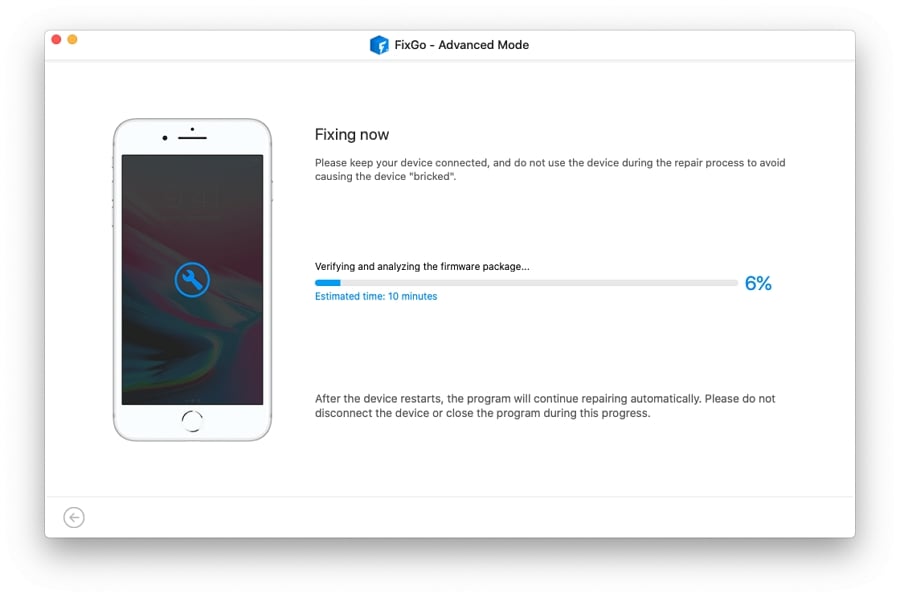 Other Official Ways to Fix iPhone Taking Forever to Update
If you think that the update is stuck, you are not entirely without options. The following are just some of the things to do:
1. Wait for a while
The first and simplest is simply to wait. Sometimes, the update may be moving slowly and may indeed need a few minutes to complete. But if the progress bar doesn't move for more than 30 minutes, then it may be unable to complete and you may need more advanced solutions.
2. Force restart the iPhone
You can also try to force restart your iPhone to fix an update that is stuck. Here's how to force restart an iPhone depending on the model:
iPhone 8 or later: Press and quickly release the Volume Up button and then press and quickly release the Volume Down button. Then, press the Side button until you see the Apple Logo.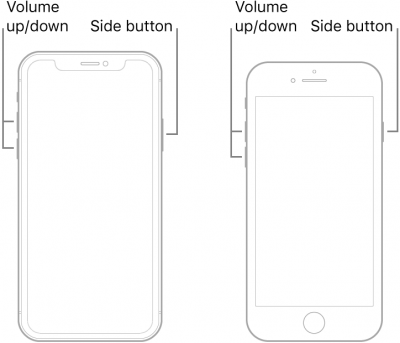 iPhone 7 and 7 Plus: Press and hold the side buttons at the same time until you see the Apple logo appear on the screen.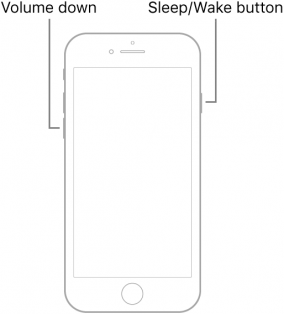 iPhone 6s and earlier: Press and hold the Home and Power buttons at the same time until the Apple Logo appears on the screen.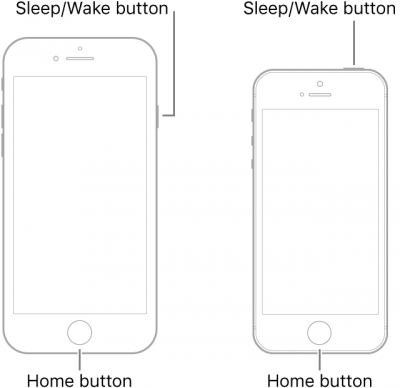 Also Read: 100% Work: 6 Easy Ways to Fix iPhone Stuck on Update Screen
Conclusion
iPhone still taking forever to update iOS 17? Try iToolab FixGo to repair your iPhone in one minute, 1-click to fix iOS 16 update issue for free! With FixGo, the iPhone or iOS 17 taking forever to update issue can be perfectly solved.