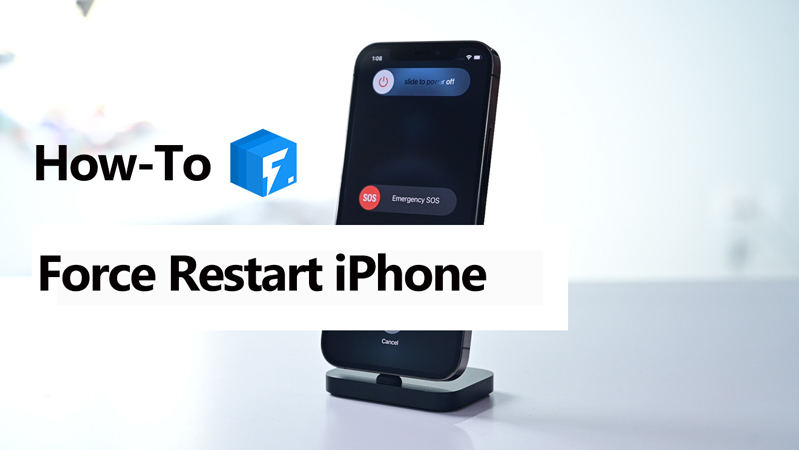 Learning the correct way to force restart your iPhone 13/12/11 can be crucial to fixing some of the common issues. Here, we will take a look at exactly what a force restart is and how correctly force restarts any iPhone (iPhone 13/12/11). This solution has been valuable both to us and our clients.
Let's begin with defining what a force restart is.
What Does A Force Restart iPhone Mean?
Apple doesn't offer an official explanation for a Force restart. But we already know that a force restart is at the hardware level. This means that it can be useful to you even if the device is completely frozen, in DFU mode, Recovery Mode, or Restore.
When you hold down the combination of buttons to force restart the device, the device is simply turned off and then back on. It doesn't clear and caches or reset anything. In most cases, a regular restart actually does more for the device than a force restart.
A force restart is a procedure that can be implemented to help repair some of the most common iOS 17 issues on the device. For example, when your device fails to boot or is experiencing a system bug that is preventing it from functioning properly, a force restart is often the first solution to try.
When Should You Force Restart?
From time to time, your iPhone or iPad may suffer a software glitch. The glitches can be caused by a number of issues such as an iOS 17 update that didn't go quite according to plan, a rogue app, or an iOS/iPadOS bug,
In this case, a force restart can be very helpful in this situation, and when the iPhone or iPad is stuck and unresponsive. Force restarting your iPhone or iPad is also a good solution when the device will not turn off.
We will get into greater detail on how to perform a forced restart later on in this post, but the process often involves pressing specific buttons on the device. The buttons you press will depend on the device model.
Force Restart vs. Normal Restart vs. Hard Restart
You may have heard the terms force reboot, restart and hard restart used interchangeably and if you are like most people, you may be confused about which solution to use. When the words "Restart" or "Reboot" are used, they often mean the same thing; simply turn off and then turn on the device.
Most people get confused when the word "Hard" or "Force" is introduced to "Restart". But this doesn't necessarily alter the process. The end-goal is still to turn off the device and turn it on again, an effective solution to fix various problems with the device.
How to Force Restart iPhone?
The process of force restarting your iPhone will depend on the device model. Here's how to force restart the various iPhone Models;
Here is a video guide:
iPhone with Face ID, iPhone SE (2nd Generation), iPhone 8 or iPhone 8 Plus
Step 1: Press and then quickly release the Volume Up button
Step 2: Press and then quickly release the Volume Down Button
Step 3: Press and hold the Side button until the Apple Logo appears on the screen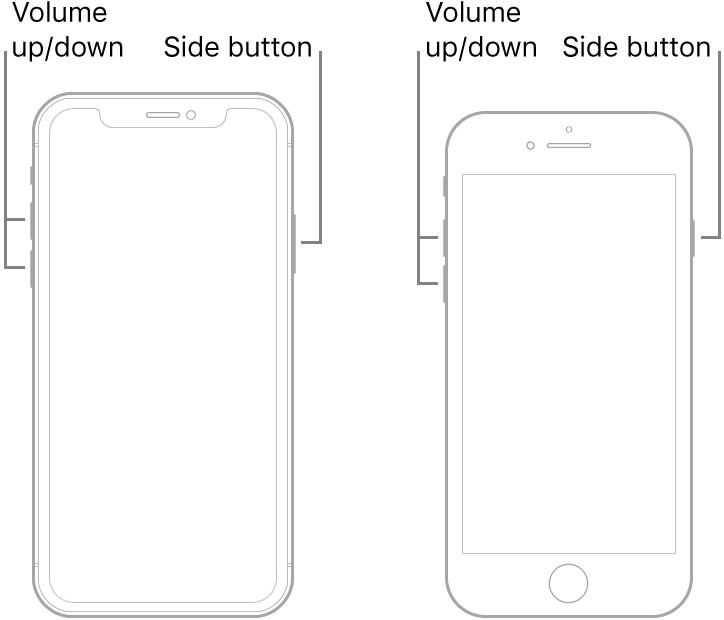 iPhone 7 and iPhone 7 Plus
Step 1: Press and hold the Volume Down and the Sleep/Wake button at the same time
Step 2: Release both buttons when you see the Apple Logo on the screen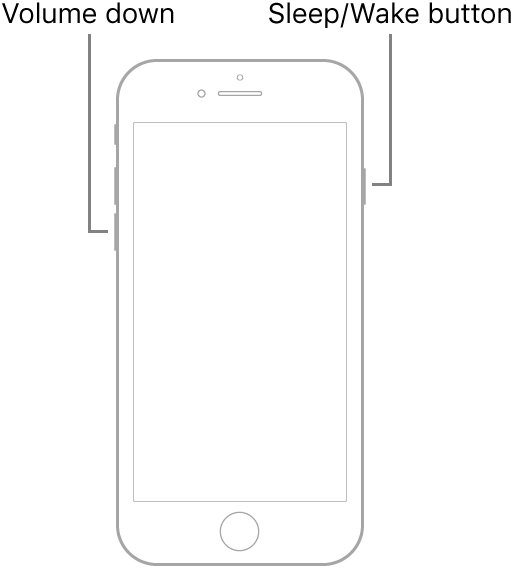 iPhone 6s, iPhone 6s Plus or iPhone SE (1st Generation)
Step 1: Press and hold the Home button and the Sleep/Wake button at the same time
Step 2: Let go of the buttons when the Apple Logo appears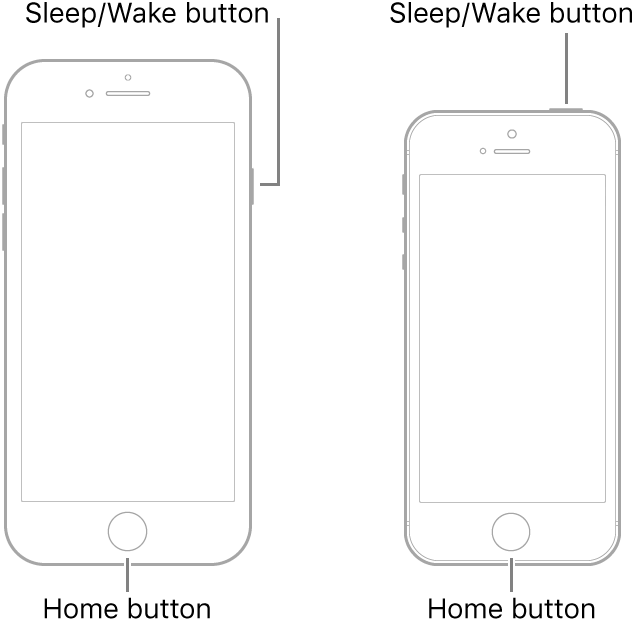 What Issues Can The Force Restart iPhone Fix?
A force restart is the first solution you should try when your device is experiencing any software related issues. The following are however some of the iOS 17 problems you can easily fix using a force restart;
Touch ID not working. Even though most people think Touch ID problems are caused by a hardware problem, a force restart is one of the most effective solutions to this particular problem.
Can't Connect to the Network (or cellular data). If your device is unable to connect to a network or you don't have coverage, a force restart is the best solution. Most people report getting network coverage soon after performing a force restart.
A Failed Update. In most cases a failed or faulty update can cause the device to get stuck on a boot loop or with the Apple logo flashing on the screen. One of the most effective ways to resolve this issue and get the device working normally again is to force restart the device and try to update it again at a later date.
Blank Screen. Sometimes when using your iPhone, the screen can suddenly go blank. While this is a very common occurrence and there are a lot of reasons why it happens including malfunctioning drivers and malware attacks, a force restart is one of the best solutions.
Red Display. You may see a red display appear on the screen if the firewall on your device is not updated or if you downloaded apps and other content from unreliable sources. This problem is also very easily fixed with a force restart.
A device Stuck in Recovery Mode. Sometimes when you put your device in recovery mode to restore it in iTunes, it can remain stuck in recovery mode. Your screen displays the "Connect to iTunes" logo on the screen and fails to respond. A force restart is also a great way to fix this problem.
Blue Screen of Death. A malware attack or a faulty software update is one of the main causes of the dreaded Blue Screen of Death. If your device's screen turns blue and is completely unresponsive, you can try a force restart to fix it.
A Magnified Screen. This problem can occur when there is a problem with the device's display. It is often characterized by larger than normal app icons and a force restart is one of the best ways to fix it.
Battery Draining too Fast. Most people will report poor battery performance soon after updating their devices to the latest version of iOS. If you notice that your device's battery is draining too fast, a force restart is often the best solution.
What to Do If Force Restart iPhone Won't Help?
Often times a force restart is not enough to fix some problems. And sometimes a force restart may fix the device for a while only for the problem to recur. If this happens, we recommend using iToolab FixGo. This third-party iOS system repair tool is designed to fix up to 200 common iOS issues effectively and without causing any data loss.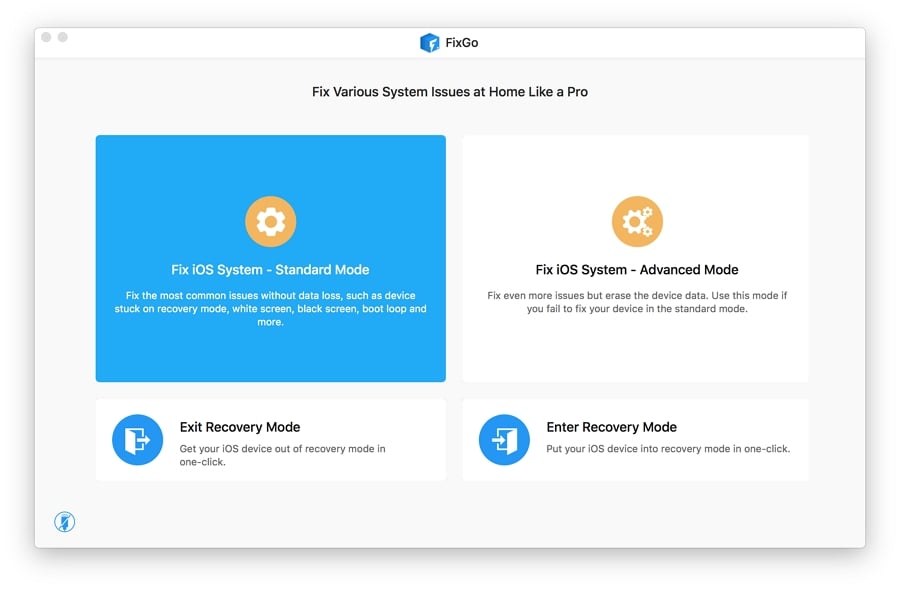 Final Words
That's it! After performing the above steps, you can be able to force restart iPhone without much trouble. However, but what if a force restart wonnot help? So we highly recomend you use iToolab FixGo to fix iPhone iOS 17 issues. It can fix over 200 iOS issues without data loss. Download it for free try!