Sometimes an iOS update can be unstable and may cause problems with the functionality of the device. This is one of the most common reasons why you may want to downgrade iOS to a more stable version. But can you do it without using a computer? In this guide, we attempt to answer this question and show you the easiest way to downgrade the version of iOS on your device.
Is It Possible to Downgrade iOS 14 without Computer?
The answer to this question is no. You cannot downgrade iOS 14 without using a computer. Another most relevant question to ask is if you can downgrade iOS without iTunes. It is important to note that while you don't necessarily have to use iTunes to downgrade the version of iOS you are running, but you do need to use a computer.
We must point out that it is however possible to upgrade the version of iOS you are running without a computer. This is known as an OTA (over the air) update and you can do it by visiting Settings > General > Software Update. You might also be able to delete the update from the device's settings, you cannot downgrade the iOS without the computer. If you see anyone claiming that they can help you downgrade iOS 14 without a computer, they are attempting to gain access to your device and may even cause harm or damage to the device.
There are serval steps that you should take when you want to downgrade iOS. They include the following:
Step 1. Backup the Device
The process of downgrading iOS can be complex and as such it is possible for things to go wrong. To safeguard the data on your device, we recommend backing up your iPhone first. This way if anything goes wrong, you will be able to get your data back. You can choose to back up the device in iTunes or iCloud or choose a third-party backup solution.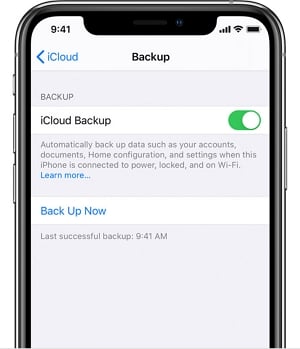 Step 2. Charge the Device
To avoid problems with the device, you may want to make sure that the device is charged. The device should at least be charged to about 60-70%. If it is not, connect the device to a charger and wait for it to charge the device.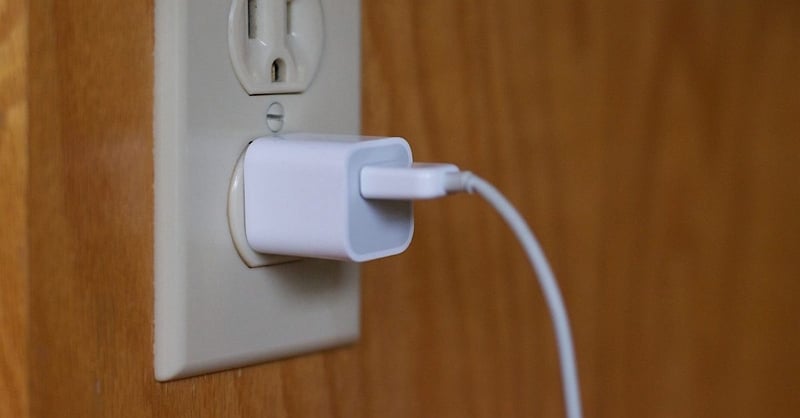 Step 3. Have Enough Storage Space
Just as you would when upgrading the device to a new version of iOS, you should also make sure that the device has adequate storage when downgrading the device. Go to Settings > Storage to check how much storage you have on the device and delete some unnecessary data to make room.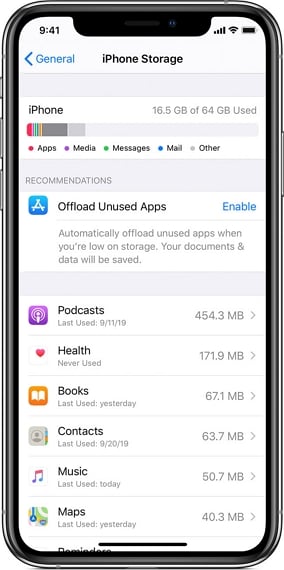 Step 4. Disable Find My iPhone
Find my iPhone is the iOS feature that makes it easy to locate the device remotely. You need to disable Find my iPhone before downgrading the iOS since it may interfere with the process. Go to Settings > iCloud > Find my iPhone to turn it off. You may need to enter your iCloud password to turn it off.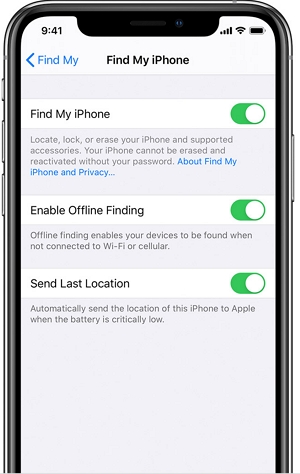 Step 5. Downgrade iOS with FixGo
Most importantly, you need to make sure that you have a reliable and effective solution to downgrade iOS. Avoid any tool or service that claims to help you downgrade iOS 13 without a computer. And since iTunes will reset the device during the upgrade, you may want to choose a third-party solution with positive results and one that is highly effective.
One of the most reliable tool to use when you want to downgrade iOS 14 is iToolab FixGo. It allows you to downgrade iOS without losing data and using iTunes.
To use FixGo to downgrade iOS 14, follow these simple steps:
Step 1: Download, install and run FixGo and in the main window, click on "Standard Mode". Connect the iPhone to the computer using its original lightning cable and then click "Fix Now" to begin the process.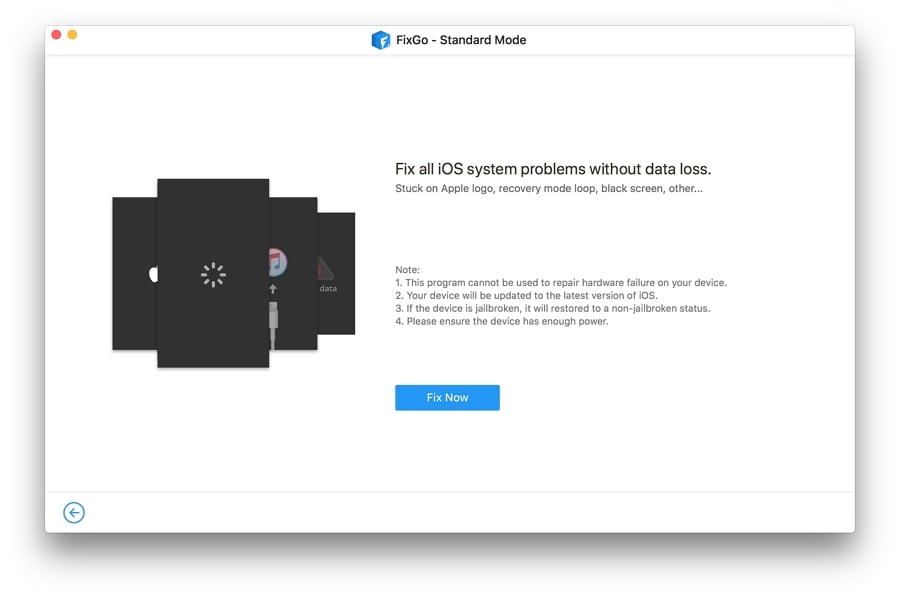 Step 2: The program will look for the most stable version of iOS. Click "Download" to begin downloading the firmware package.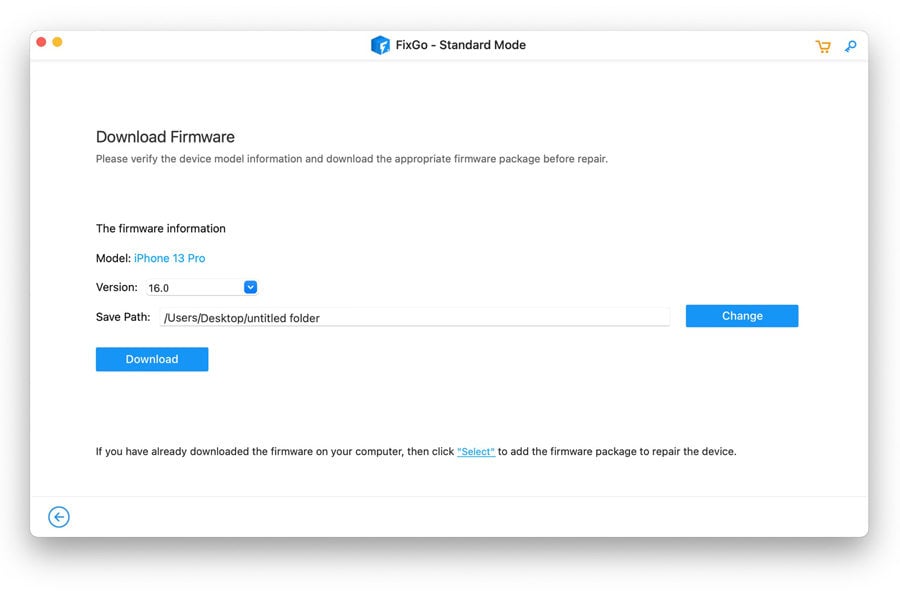 Step 3: Once the firmware package has been downloaded, click on "Repair Now" to start updating the device's system. Keep the device connected to the computer until the process is complete and your device will be downgraded.