Supported Device & Android OS
This feature is available for all unlocked Samsung devices. It's a handy tool for someone need to format Samsung in bulk.
If your Samsung phone or tablet is locked by screen lock, please select the option "Remove Screen Lock".
🔥🔥🔥 FREE! One-click Factory Reset Samsung Phones and Tablets
This is the free function for you. Factory reset Samsung devices in bulk faster. Join our Telegram channel or add WhatsApp to learn more.
Step 1: Connect your Samsung devices to computer and tap your phone to allow access to data. Select "One-click Factory Reset" function to start.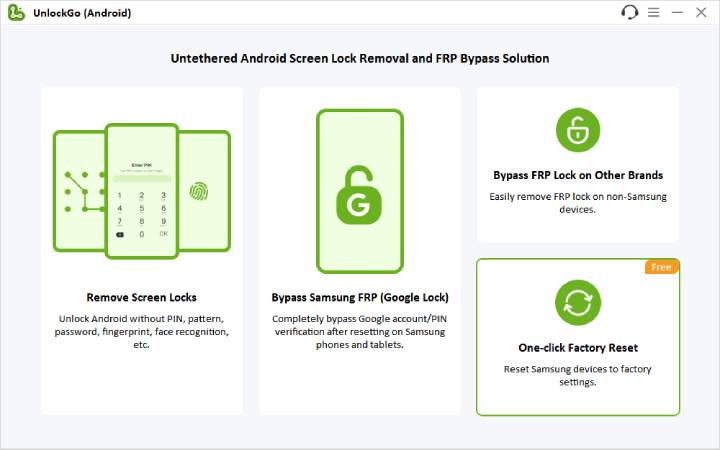 Step 2: Read the notice carefully and click to start reset.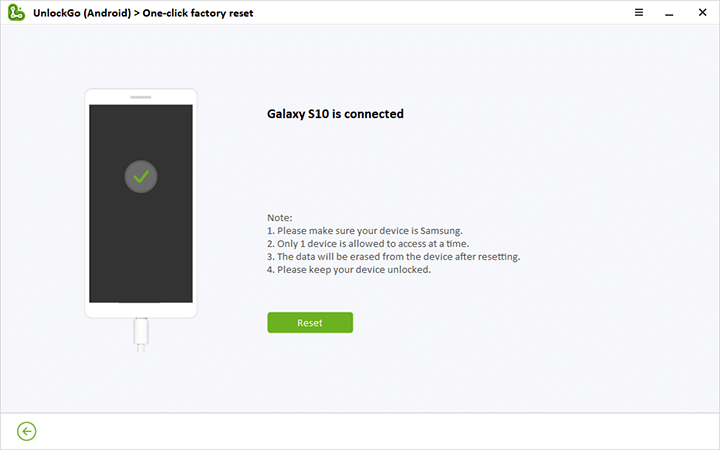 Step 3: After a few seconds, the Samsung has been reset to factory settings. The only thing you need to do is setting up your device after reboot.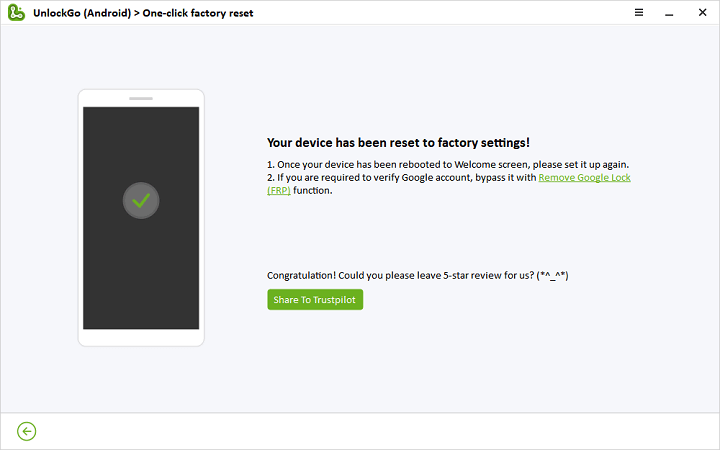 Need More Help
If you have any further question when you are using UnlockGo (Android), please feel free to contact us.
Subject: [UnlockGo Android] + Order ID + question