Apple has made a hard-coded customization in iPhone which sold in Japan and South Korea. When you take a photo, it will forcibly make a clicking sound and it cannot be turned off.
iToolab iMute is here for you to remove iPhone camera sound, follow this step by step tutorial to learn how to use iToolab iMute.
Video Tutorial
Step1, Install and Launch iMute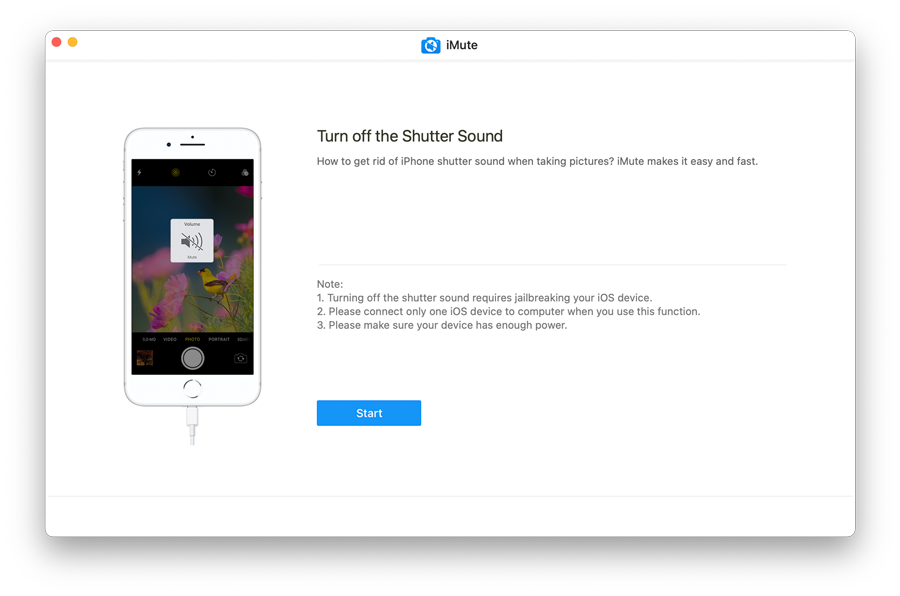 Step2, Connect Your iPhone to Computer
Connect your iPhone to the computer with a USB cable. Please make sure the device is trusted and unlock your iPhone screen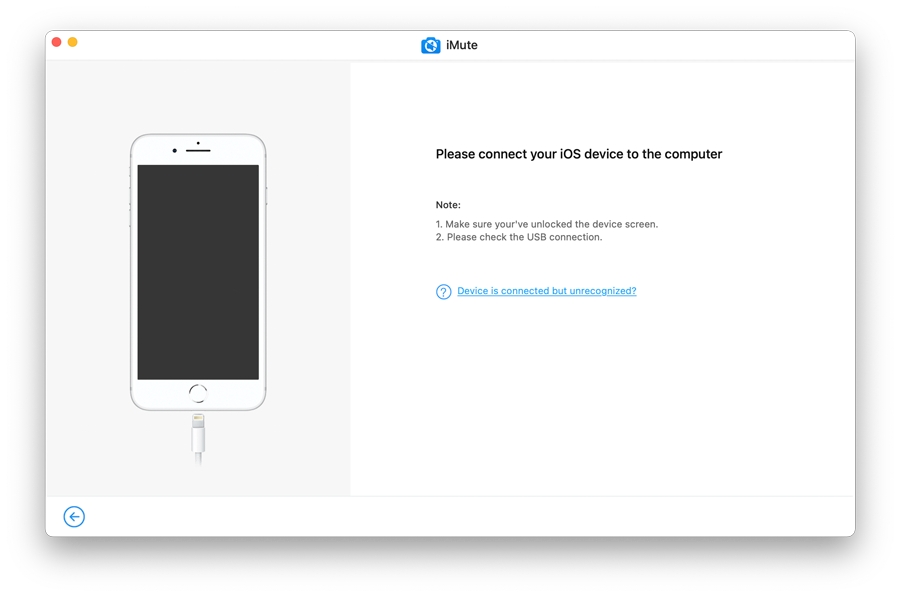 Step3, Jailbreak your iPhone
The program will automatically download the jailbreak tool, you only need to follow the instroduction. The jailbreak process can be easily done in just 5 minutes. The detailed you can check here: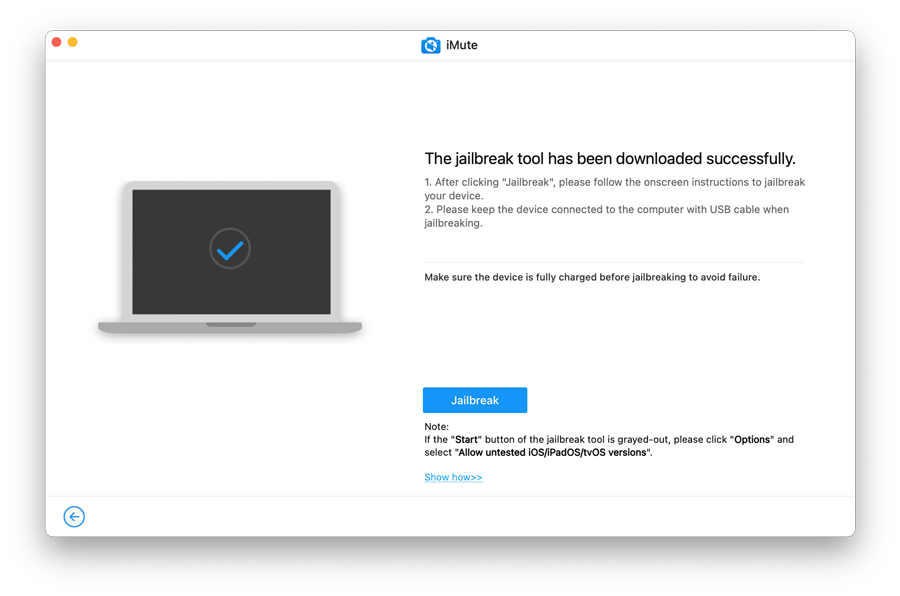 Step4, Remove Shutter Sound Now
Just click "Turn off" to begin the process.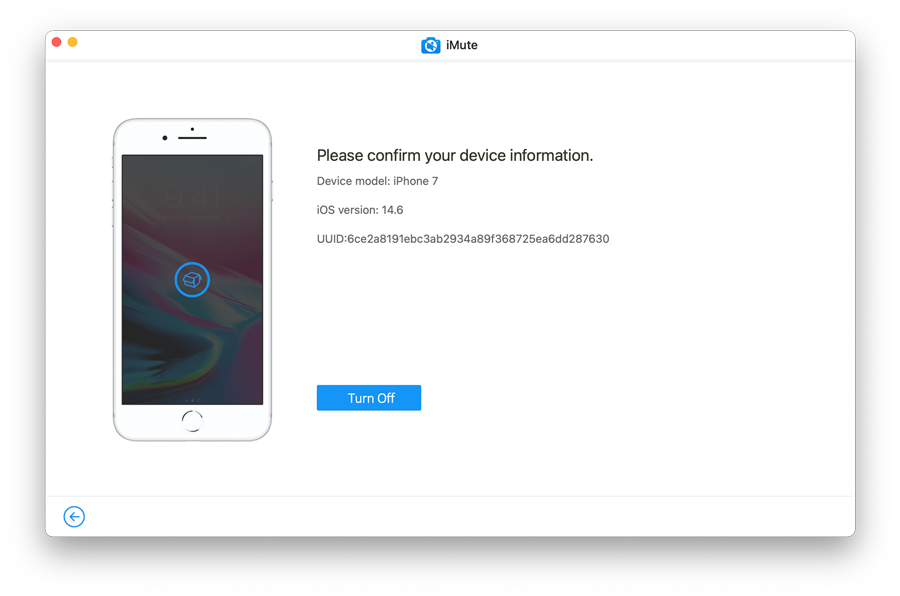 Step5, Done!
If your Camera App is running, please restart the Camera App before shooting.