Having diverse iTunes storage can be a good thing but there is always a risk of it getting messed up and cluttered. Your media on iTunes library will look appealing as long as you're maintaining it and organizing it in a better way. Keeping this in view, cleaning up the iTunes library after a regular time interval is mandatory. To help you in the cleaning process, we'll discuss the best iTunes cleanup software in this blog. Apart from this, we'll be answering some key questions that most people ask while cleaning up iTunes or their media folders respectively.
Best iTunes Cleanup Software Free for Windows
iToolab TunesPal is the best iTunes cleanup software 2021 that allows you to repair the common connecting issues like iTunes update error 2002, error 9, iTunes update error 4013, etc while trying to make a connection between PC and your iPhone.
The best part is that the tool will help you resolve various iTunes problems without opening new System issues. Use this best iTunes cleanup software for windows to repair iTunes issues and clear the iTunes library in just three easy steps.
Step 1. Connect Your Device To PC
Download and Install the iToolab TunesPal on your computer. Open the tool and connect your device using a lightning cable. Now click on the "iTunes Cleaner" option to continue.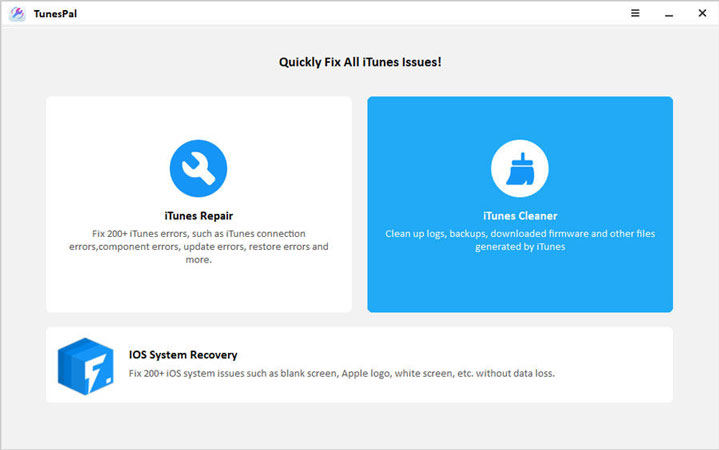 Step 2. Scan iTunes
Now, you need to look for iTunes Junk Files that should be removed. The scanning process depends on the amount of data to be deleted.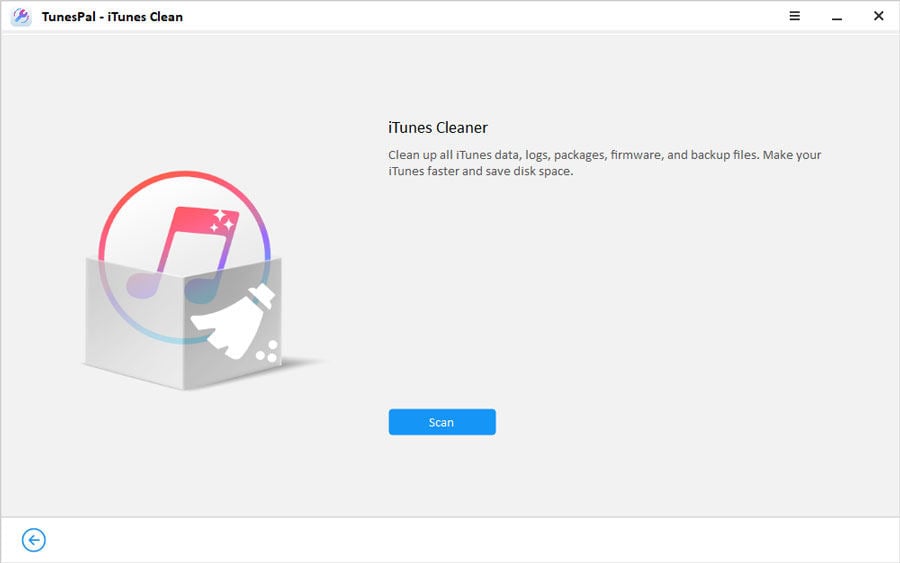 Step 3. Start Cleaning iTunes Files
After the scanning process completes, you'll see all iTunes Junk Files on the left box. Select the files, you want to delete, and click on the "Clean" button. The cleaning process will take some time to complete.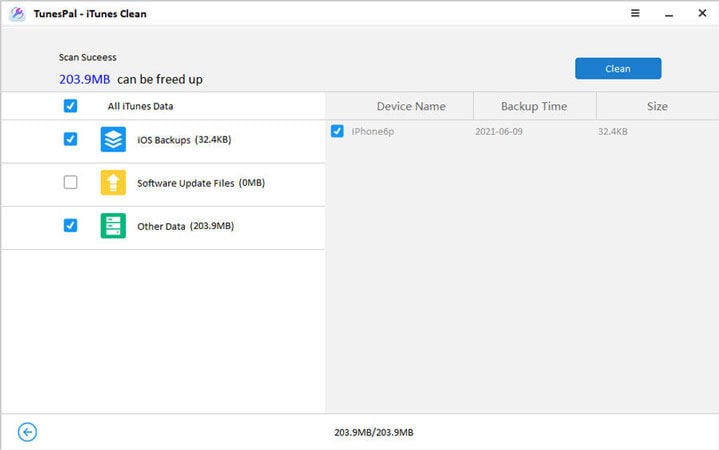 Is There Free iTunes Cleanup Software for Mac?
To be honest, currently, there is no free tool that allows reliable iTunes Cleanup on Mac. However, we always have a solution for you. This time, we're going to learn about the amazing Cisdem Duplicate Finder for Mac. Although the tool won't help you in cleaning up iTunes, it'll help you find the duplicated one.
The cleaning feature isn't free; therefore, if you don't want to pay for it, you'll have to do it manually. The tool highlights files that have identical content regardless of name with an easy-to-read report. Cisdem Duplicate Finder For Mac can detect duplicate files with 100% accuracy within just three simple steps. Here is how you can use it.
Step 1. Scan
The tool allows you to add multiple files, folders, and disks in one session for scanning. All you need to do is to select all files or folders and drag them to where it asks to add files to scan.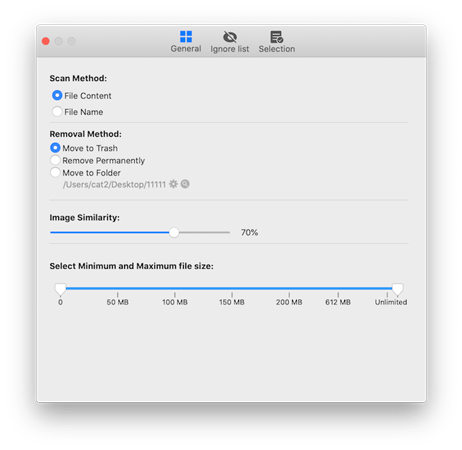 Step 2. Report
With easy to understand report, it's easy for you to see all duplicated content. The tool shows result in different groups. You can auto-select the result with the help of time, size, etc.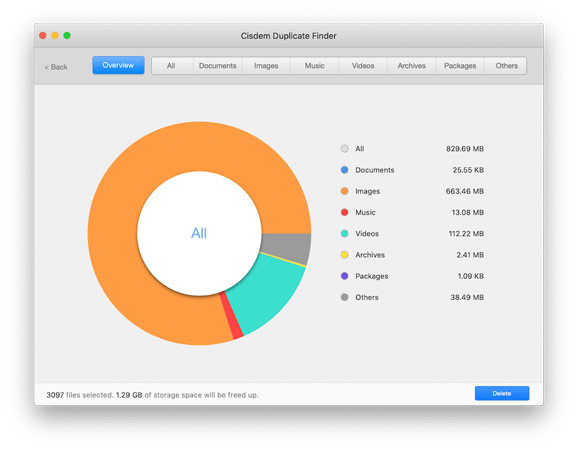 Step 3. Delete
After getting the results, you're all set to delete the files. Just review all files and remove the duplicated ones. You can move them to trash or any other custom folder.
Related Questions about iTunes Cleanup Software
Q1: How to delete duplicate songs on iTunes?
Before deleting the duplicate songs in iTunes, the biggest challenge is to find them. You may need to clear your iTunes library by deleting the duplicated songs in your iTunes library. Follow the path Choose File > Library > Show Duplicate items. Now select the duplicated songs and press the Delete button and for confirmation click on the Delete Song button to continue.
To keep the file and remove selected items from iTunes Library, click on Keep a File button.
Permanently delete the item from your computer. Select the Move to Recycle Bin button and the items will be moved to Recycle Bin. Now, you need to empty the Recycle Bin.
Q2: How does iTunes remove missing songs?
iTunes won't remove missing songs automatically, however, you'll need to create two playlists naming "Found" and "Lost". Drag all songs into the Found playlist, your all songs will be moved to this playlist while the remaining one will be in the Lost playlist which is set smart. Press Cmd + A and press the Delete button.
Q3: How to organize music on iTunes?
Follow the path, Select File > New > Playlist Folder. Type a name for the folder and press the Enter button to continue. Now, you need to add the preferred items to this playlist by dragging the selected items.
Summary
iTunes cleanup is necessary as it helps you get rid of all unwanted media files that are no longer in use. It's quite difficult if you have an extensive iTunes library. You may need the best iTunes cleanup software to perform all manual work in a few minutes. In this guide, we've discussed the amazing iToolab TunesPal – the best iTunes cleanup software for Windows. The tool helps you to repair and clean up the iTunes library. We've also discussed the Cisdem Duplicate Finder for mac to find the duplicated items in your iTunes library.