An iPhone with no space at all can lead to several dis-functionalities, you won't believe. Your iPhone will also make your iTunes keep crashing if it isn't compatible with the iTunes app. Apart from this, there can be a lot of reasons for this problem. In this blog, we'll have a brief about different methods to resolve this error. Further, we'll discuss several reasons why iOS users get this error. Among all standard solutions, we'll also review iToolab Tunespal – a tool that helps you to repair iTunes within a few easy steps.
Working Ways to Fix iTunes Keeps Crashing on Windows 10/8/7
If you're looking to repair iTunes keeps crashing windows 10, this section states some best solutions to follow. We'll be defining four effective solutions to fix iTunes within a few easy steps:
Solution 1. Check for Update
You need to perform the following steps to check for the latest update for iTunes:
Open the iTunes app on your PC.
Hover the cursor over the menu bar located at the top of the iTunes window.
Click on the Help and then click on the "Check For Updates".
Follow the on-screen prompts to install the latest iTunes version.
Solution 2. Run iTunes in Safe Mode
If you've already tried installing and reinstalling the iTunes app, you need to run the app in safe mode. Perform the following steps to run iTunes in safe mode to resolve iTunes crashes windows 10:
Open iTunes in a safe way by holding CTRL and SHIFT buttons.
Click on the Edit button and then click on Preferences.
Click on the Store button and turn off Show iTunes in the Cloud Purchases. The iTunes will now start usuallySafely open iTunes.
Solution 3. Reinstall iTunes
Sometimes, uninstalling and reinstalling iTunes can repair the iTunes crashing windows 7 issues. You need to implement the following steps to reinstall iTunes:
Press Windows Key along with X button.
Click on the Control Panel.
Click on the Programs and Features.
Click on iTunes and then click on the Uninstall button to continue.
Restart the computer.
Solution 4. Using TunesPal (Free iTunes Repair Tool)
If you're upset with iTunes keeps crashing, then we have got the best solution for you. iToolab TunesPal is a professional tool that helps you repair iTunes free of cost. Furthermore, this tool can help you resolve the connecting issues when you securely connect your iOS device with your PC. Most importantly, iToolab TunesPal can help you repair iTunes using the following easy steps:
Step 1. Connect Your iOS Device to PC
Download and install the iToolab TunesPal on your PC. Open the program on your device and then connect your device to your iPhone using the lightning cable. Now, you need to click on the "iTunes Repair" button to continue.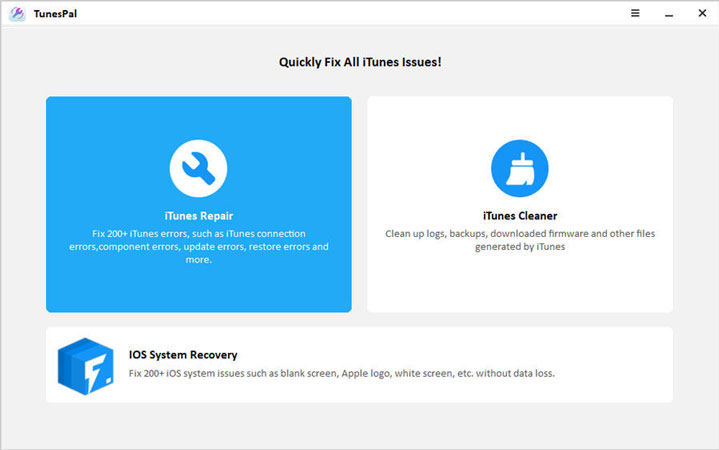 Step 2. Confirm Fix iTunes
Then, you need to scan for the iTunes errors that the tool will fix for you. Once the scanning is successful, you need to tap on the "Fix" button to continue.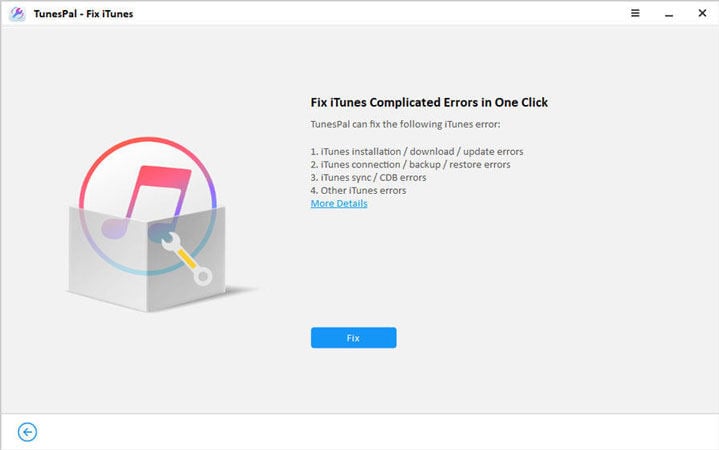 Step 3. Download Suitable Driver To Repair
The iToolab TunesPal will automatically detect and download the suitable repair driver. The downloading process will take a few minutes to complete. After successful downloading, the iToolab TunesPal will start repairing iTunes.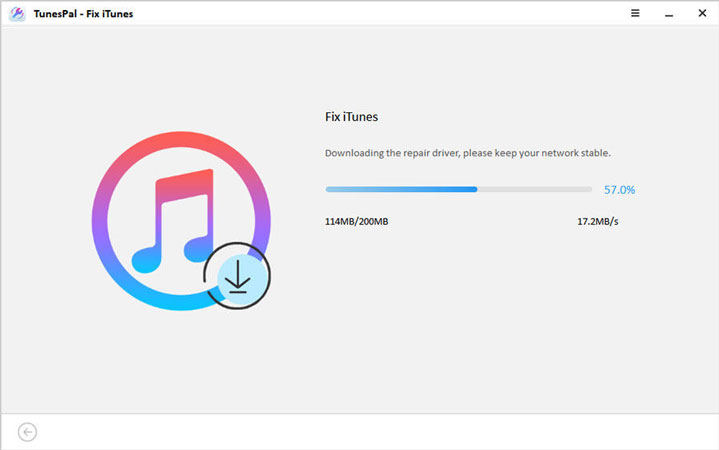 Step 4. The iTunes App is Repaired Successfully
The entire process will take about 3 minutes to complete. Now, you're all set up to restart your iTunes and enjoy iTunes like before.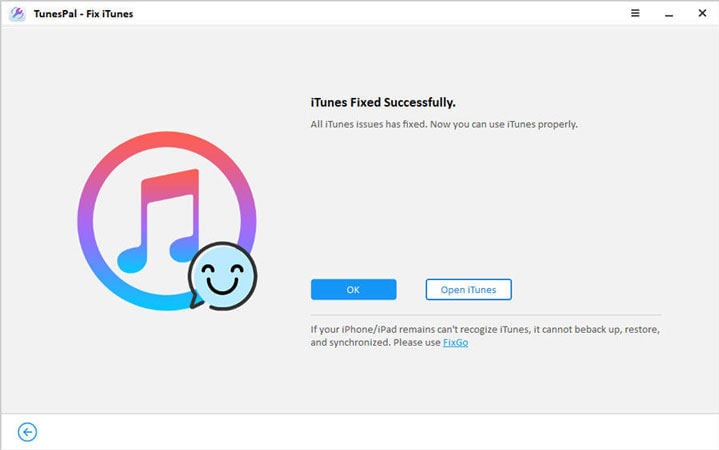 Other Reasons May Cause iTunes Keeps Crashing on Windows 10/8/7
Other than incompatibility, there can be several different reasons resulting in iTunes crashing windows 7 issue. The reasons are as follows:
Reason 1. Causes by Virus
When you try to download the program from unknown sources, you're welcoming hackers to inject malicious code or viruses. Moreover, viruses can intrude into your iOS devices using third-party applications. Viruses result in the closure of system settings and services such as iTunes. Apart from this, viruses can lead to severe system issues and bugs.
Reason 2. Close other applications
Sometimes, a significant RAM consumption results in iTunes keeps crashing issue. The reason for this is that iTunes requires a preferred RAM space to operate smoothly. If your system resources aren't organized well, then the system services might stop working. For this, you need to minimize the RAM usage for other applications or close them to ease your device's processor.
Summary
If you've loaded your iOS device with unnecessary stuff and applications, secure connect, then you're most likely to face iTunes keeps crashing issue. In this blog, we've discussed a couple of reasons why iTunes crashes in windows 10 or lower versions. Alongside, we've discussed several methods to repair iTunes with ease. Most importantly, we've discussed a free and professional tool to fix iTunes. iToolab TunesPal is among the top tools that work effectively to repair iTunes and other connectivity issues.