Sometimes these devices go crazy!! Aren't they?
Hell, yeah! Errors after errors. One such error is iTunes error 0xe8000015. Well, this is just a silly error don't worry about it. This generally occurs when iTunes cannot detect your iPhone. We can understand your anger. Thus, before you beat these devices black and blue, we have an awesome solution for iTunes error 0xe8000015. Find each method to solve this error in this article just follow the methods as given.
Part 1: Top Way to Fix iTunes Error 0xe8000015 for Free
If you are facing the iTunes error 0xe8000015, here is the best way to solve it for free. You just need to use a tool called iToolab TunesPal that is embedded with the features to solve 200+ errors including the 0xe8000015 iTunes error. Go for this method fix this error in few clicks, follow the steps given below to know how we do it:
Step 1: Download and install the iToolabTunesPal on your computer. Launch and connect your phone using the USB cable. Once your phone is connected to the computer. Choose the "iTunes Repair" option from the application.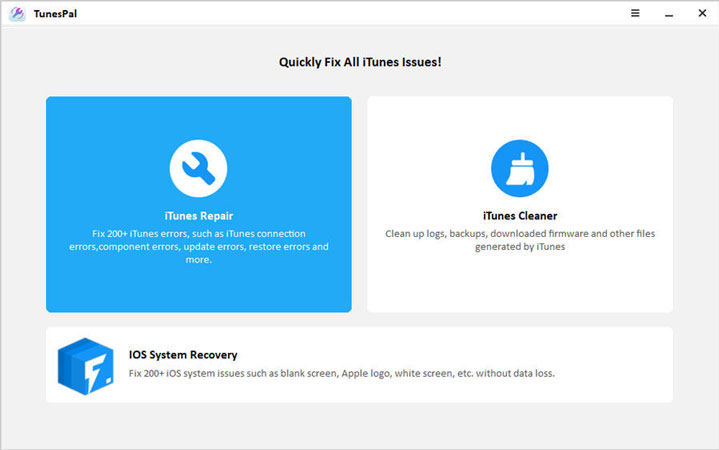 Step 2: Now on the next screen, you will see the "Fix" button. Click on it to proceed further.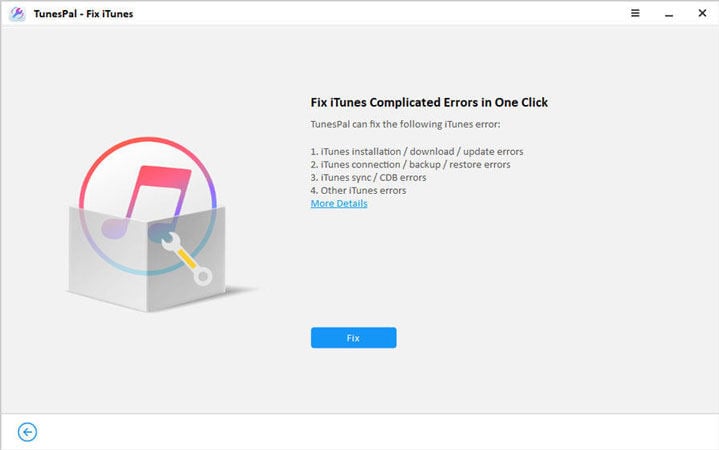 Step 3: Now the application will scan the error, and install the corresponding repair drive for the error. You don't have to do anything now. Just sit back and relax.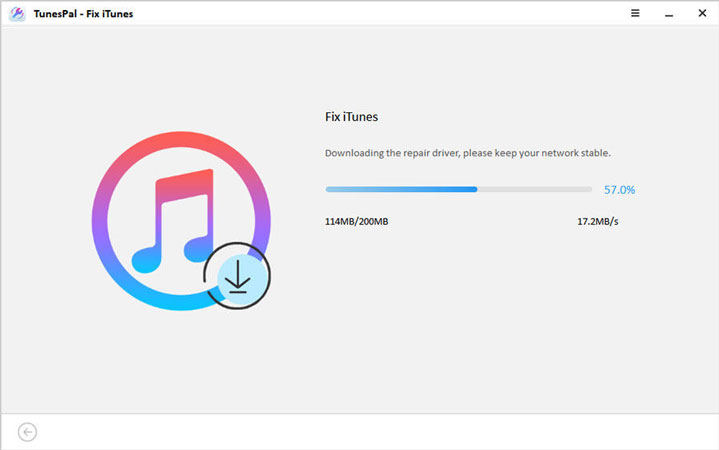 Step 4: Once the driver is downloaded successfully it will fix your phone automatically. At last, you will see the message "iTunes Fixed Successfully". After that check, if the 0xe8000015 iTunes error is solved or not.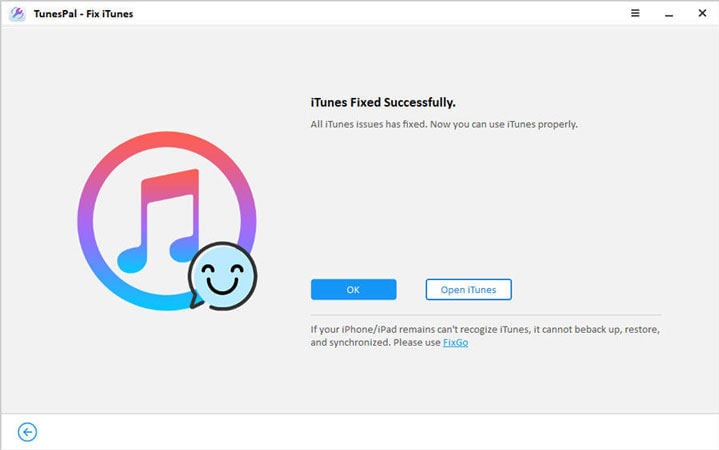 Part 2: Usual Ways to Fix iTunes Error 0xe8000015
Here are some simple fixes that can be used to fix error 0xe8000015 on iPhone. These are easy measures you can take even before trying to go for any major step.
Make sure you have an updated version of iTunes.
Keep your iPhone updated to the latest version of iOS.
Your computer should also be updated to the latest version for both Mac and Windows.
Check if there your iPhone is charged at an optimum level also it should not be switched off.
While connecting your iPhone to your computer, you have to unlock your iPhone and click on the "Trust Device" button.
If you are connected with other peripheral devices, disconnect all of them. Connect only your iPhone with your computer with a USB cable. If it doesn't work for you try different ports.
Make sure you are connected to the stable internet.
One of the important things is you should have enough space on your mobile phone.
Try restarting both of your devices.
4 relatively Complex fixes to the iTunes error 0xE8000015
Tip 1: Disable Restrictions on your iPhone
Open the "Settings" app on your phone and go in the "General" option. After that select the "Restrictions".
Now it will ask you to enter the Restrictions passcode. Type the restriction code.
Change the setting to Disable Restrictions. It will again ask you to enter the Restrictions passcode.
Tip 2: Reset the Lockdown Folder
Follow the steps given below to find the lockdown folder. Once you find it, remove it.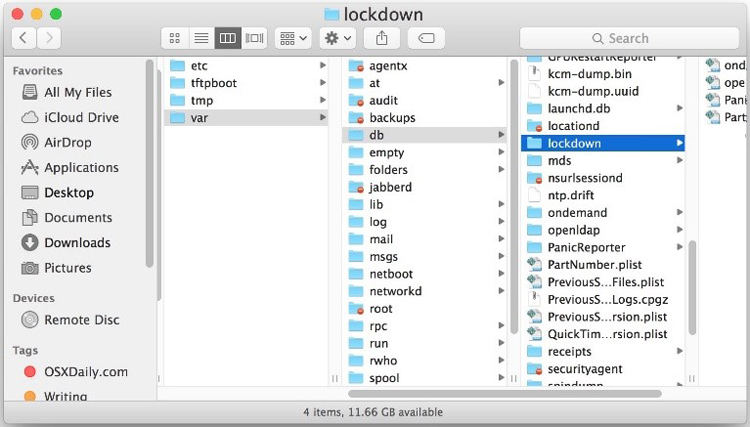 Mac OS X (all versions):
/private/var/db/lockdown/
Windows XP:
C:\Documents and Settings\All Users\Application Data\Apple\Lockdown
Windows Vista:
C:\Users\USERNAME\AppData\roaming\Apple Computer\Lockdown
Windows 7, Windows 8, Windows 10
C:\ProgramData\Apple\Lockdown
Tip 3: Check your iPhone under the USB Device Tree on Mac
Follow the steps given below to check your iPhone under the USB Device Tree on Mac.
Press and hold the "Option" key of your apple device. Now go to "Apple" followed by "System Information" or "System Report".
Once you are done with the above step, choose USB under "Hardware".
If you find your device iPhone 8 or iPhone 7 in the section under the USB device tree. You have to remove the software which is third party security from your Mac.
Tip 4: Reinstall the Apple Mobile Device USB driver on PC
Download the latest version of iTunes to your PC.
Reconnect your iPhone to your PC.
If you see the iTunes app opening close it.
Go to the start button (windows icon) and right-click on it. You can see a menu, select "Device manager" from it.
Now, find the "Portable Devices" option and expand it.
After that, if you see your iPhone 8 or iPhone 7, right-click on your device and select "Update Driver".
Now you have to choose the "Search automatically for updated driver software" option.
Lastly, open the iTunes app and check if the iTunes error 0xE8000015 is gone or not.
Part 3: None Ways Working? Try to Fix iPhone with FixGo
If nothing worked for you given above, follow this final method. This is the ultimate solution for your iPhone. You don't have to worry as this is quite a simple method that you can do in few clicks. The tool which is going to fix your iPhone is iToolab FixGo. Using this application, you can fix more than 200 such problems including 0xe8000015 iTunes error. Just follow the steps given and do accordingly.
Step 1: Download and install the iToolabFixGo application on your computer. Launch the application and choose "Standard Repair" module.
Step 2: Now, connect your iPhone with your PC using the USB cable. Click on "Fix Now" button after that.
Step 3: Now, the program will fetch the most suitable firmware for your device. Simply click on "Download" to proceed.
Step 4: Once the firmware gets downloaded, the program will start fixing your device.
Conclusion
It's always a pain in the "head" if any unusual error occurs in your device. But we hope this time the iTunes error 0xE8000015 is fully fixed. We have given you various methods to fix this error. Also, we got to know why this problem occurs. Follow each method and see what works in your case. Let's know which method worked for you in the comment box.