iTunes sync is critical as you need to save your important data and recover it when needed. However, most iOS users find the problem while syncing their devices with iTunes. A user claimed,
"While syncing my iPad with iTunes, I encountered a problem saying: iTunes could not connect to the iPhone because an unknown error occurred (0xE8000065)."

The iTunes sync error can be due to an outdated iTunes version or a minor iOS bug. In this blog, we'll be discussing the major reasons why you're encountering this error. Moreover, we'll be highlighting some critical solutions to resolve this problem. We'll review how you can use iToolab TunesPal to repair iTunes within a few easy steps.
Common 6 Ways to Fix iTunes Sync Error -54
If you're depressed about getting iTunes sync unknown error, then we've some excellent news for you. This section will help you resolve iTunes issues. However, before you implement all solutions one by one, try restarting your iOS device as it might fix this error. All you need to do is to go through each one and implement them.
Solution 1. Consolidate All Media Files in Your PC
The first and the most basic task is to consolidate all your media files into a single library. Typically, the files are stored at different places on your PC, which makes it difficult to manage and becomes a vital hurdle during the syncing process. Perform the following ways to consolidate your iTunes library:
Open iTunes and tap on the File located in the menu bar at the top of the iTunes window.
Now, click on the Library > Organise Library.
Then click on the Consolidate file and click the Ok button to continue.
Solution 2. Scan for Issues With Third-Party Security Software
Security software often interferes in the sync process, and they require special permission to prevent apps from sending and receiving data. To get through this, you need to update your security software's setup. Perform the following steps to resolve the issue:
Make sure that the time, date, and time zone are correct.
Log into your PC via an administrative user account.
Update your iTunes and the security software to the latest version.
If the problem still exists, test your connectivity, make sure that the device and computer are connected to the same network.
Test your security software if the problem persists.
Solution 3. Sync A Small Amount of Content
A large chunk of data produces errors and often takes a lot of time to complete. Therefore it's always recommended to add small content at a time. Add more and more until you see the error again. This way, you can quickly identify the piece of content that is causing a problem.
Solution 4. Delete and Re-Download the Content
If you believe that the error is somewhere in the iTunes Store or content in it, try deleting and re-downloading the content. You can also download the content directly to your iPad, iPod touch, or your iPhone. Here is how you can re-download the content such as apps, music, films, TV Programmes, and books:
Open the App Store and tap on the Sign-in button or your account photo at the top of the screen.
Tap on the Purchased button or tap on the My Purchases to see the content you or your family members purchased.
Tap on "Not on this [Device]."
Now, tap on the app that you want to download again.
Note: you can use official methods to re-download the desired content.
Solution 5. Delete and Re-import the content again
If your content isn't in the iTunes Store, then you have got the only option to delete and re-import it from where it belongs. Just like solution no 5, you need to be very clever while importing the content. Select a small content at a time, as it'll help you identify the exact spot that's causing the problem. Perform the following steps to import the media to iTunes:
Open the iTunes app on your PC, go to File > Add File to Library or Add Folder Library.
Search for the required file or folder and click the Open button.
Note: You can also drag and drop files or a folder from your computer to iTunes.
Solution 6. Remove PDF Files from The Sync Process
The iTunes sync unknown error -54 issue occurs when you transfer iTunes purchases from your iPadOS or iOS device to your PC. The problem also occurs when you've Apple Books or any other form of PDF material to sync. The only solution to transfer your PDF file to your PC is by emailing it.
100% Working Way to Fix iTunes Error -54/54/53
If you're still wondering about how to fix iTunes sync error -54, then we've got the best solution for you. iToolab TunesPal is a professional tool that helps you repair iTunes without charging a single penny. Furthermore, this tool can help you resolve the connecting issues when you connect your iOS device with your PC. Most importantly, iToolab TunesPal can help you repair iTunes using the following easy steps:
Step 1. Connect Your iOS Device to PC
Download and install the iToolab TunesPal on your PC. Open the program on your device and then connect your device to your iPhone using the lightning cable. Now, you need to click on the "iTunes Repair" button to continue.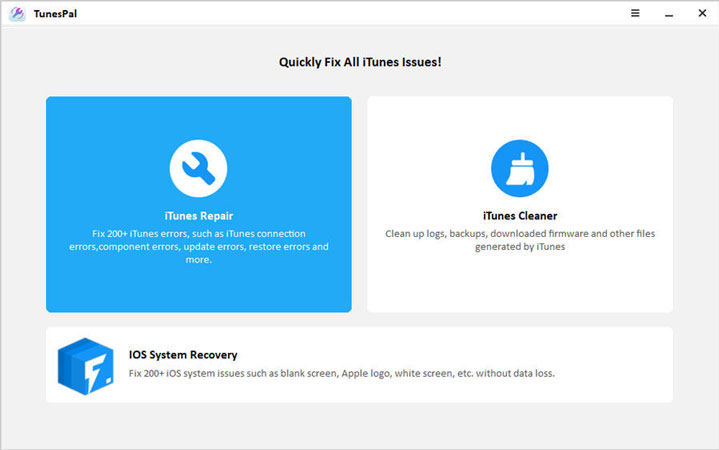 Step 2. Confirm Fix iTunes
Then, you need to scan for the iTunes errors that the tool will fix for you. Once the scanning is successful, you need to tap on the "Fix" button to continue.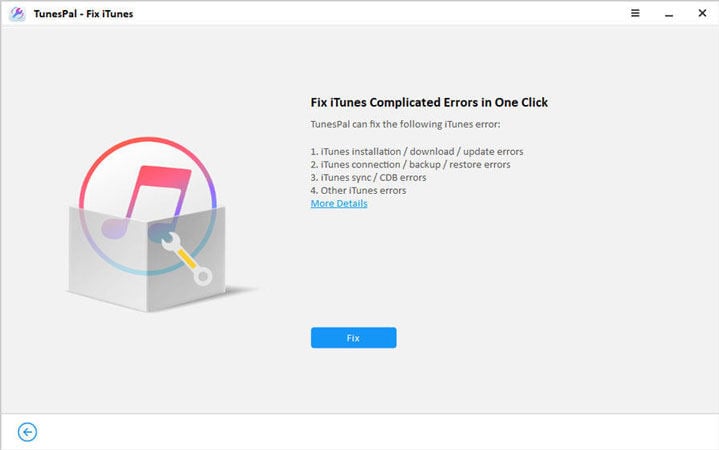 Step 3. Download Suitable Driver To Repair
The iToolab TunesPal will automatically detect and download the suitable repair driver. The downloading process will take a few minutes to complete. After successful downloading, the iToolab TunesPal will start repairing iTunes.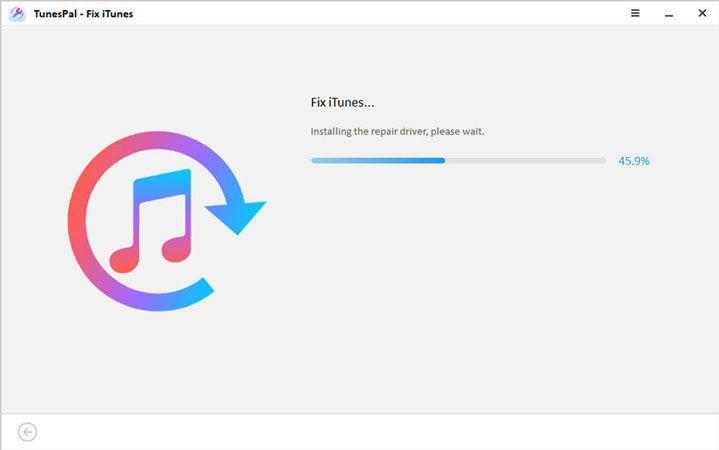 Step 4. The iTunes App is Repaired Successfully
The entire process will take about 3 minutes to complete. Now, you're all set up to restart your iTunes and enjoy iTunes like before.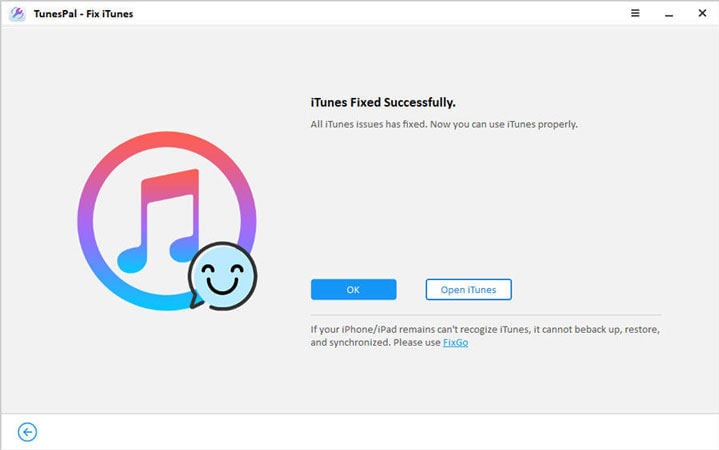 Summary
For some reason, you may get iTunes sync error -54. Similarly, there are several effective methods to deal with this problem. In this blog, we've discussed effective official solutions to resolve this iTunes error. We've also discussed how iToolab TunesPal can help you repair your iTunes app for all possible issues. It's worth noting that TunesPal is a free iTunes repair tool that allows you to improvechallenging iTunes within four easy steps.