Why iphone says not enough storage but there is, I still have 120 GB to prepare update iOS 15. 'iPhone Storage Almost Full' keeps nagging me!
Apple released iOS 15 RC which comes with a 6.08 GB large update file. One of the biggest headaches for iPhone users is the notice of "iPhone Storage Almost Full" but its not. In this guide, we will show you 5 easy ways to fix iPhone storage full bug.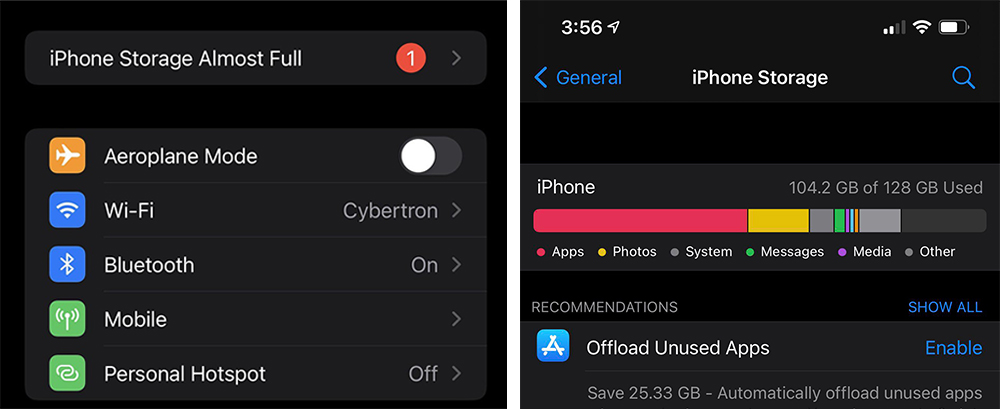 How to Fix iPhone Storage Full Bug When Update iOS 15
You may installed many Apps occasionally. It's time to uninstall some Apps you won't be using anytime soon. There are several options for you to free up storage used by Apps.
Offload or Delete Unwanted Apps on Your iPhone
1. Offload Apps without deleting their data on iPhone
This option allows you to temporarily delete applications that you are not running, while keeping all user data intact. After offloading the App, its icon will remain on the main screen. The next time you'd like to use it, just simply download it again and use it as usual.
Here's how to offload apps on iPhone:
Step 1: Go to Setting.
Step 2: (Optional) Tap on iTunes & App Store, Turn on "Offload Unused Apps".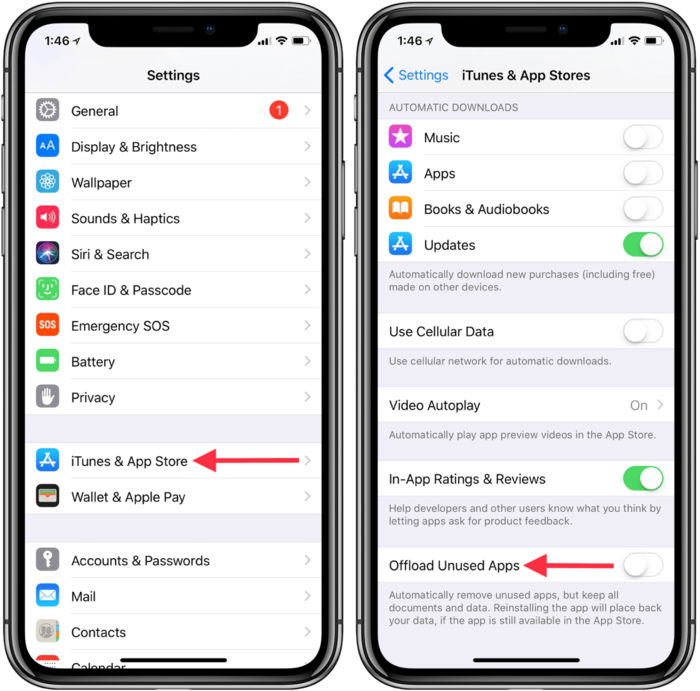 Step 3: Click on General > iPhone Storage.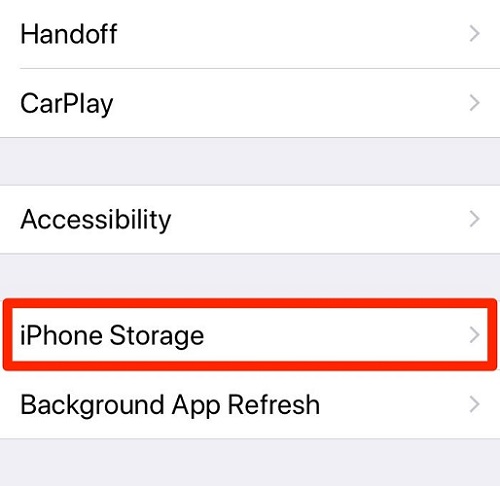 Step 4: Then select the App you hope to offload and tap on "Offload App".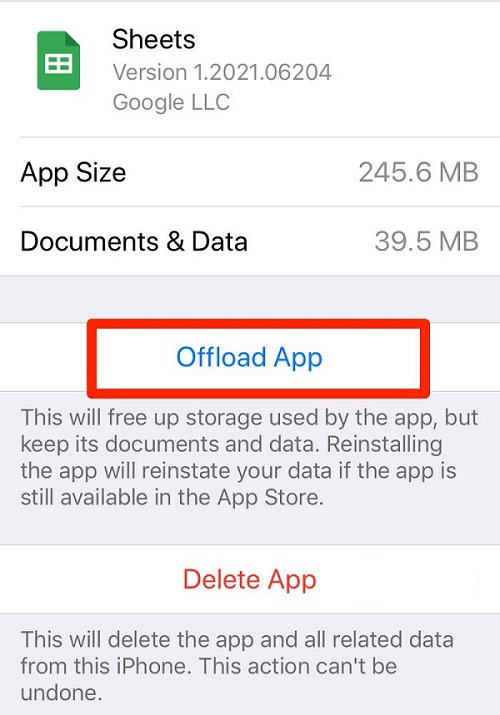 2. Delete Apps and all related data from your iPhone
Removing Apps icon, deleting user-created data. This is not a matter of concern if you do not intend to use the application again. But you have to reinstall and restore everything if you need it later, that might be annoying to you.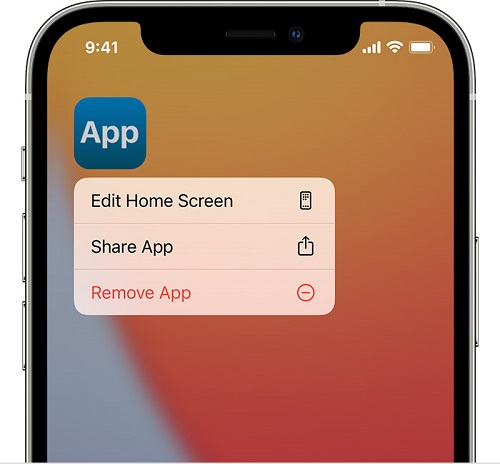 Clear Cache and History in Safari to Regain Storage Space
Here's a full step-by step tutorial:
1. Enter Setting > Safari.
2. Scroll down and tap on "Clear History and Website Data".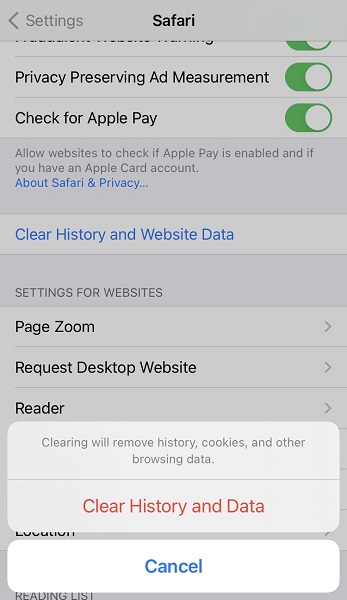 3. Confirm that you would like to clear the data of Safari
Upload Photos and Videos to iCloud to Fix iPhone Storage Full Bug
Storing original high-resolution photos and videos on iPhone, that means they use a large amount of memory on your mobile. Do not forget Apple give each user 5 GB free iCloud storage. It's a smart choice to release a large portion of storage by uploading your mobile photos to iCloud.
With Optimize iPhone Storage, smaller, space-saving photos and videos are kept on your device while all of your original, full-resolution versions are stored in iCloud. You can sync them from iCloud easily to any device once you need them again.
Step 1: Tap on Setting > [your name] > iCloud > Photos.
Step 2: Turn on iCloud Photo Library.
Step 3: Check Optimize iPhone Storage to fix iphone says not enough storage but there is.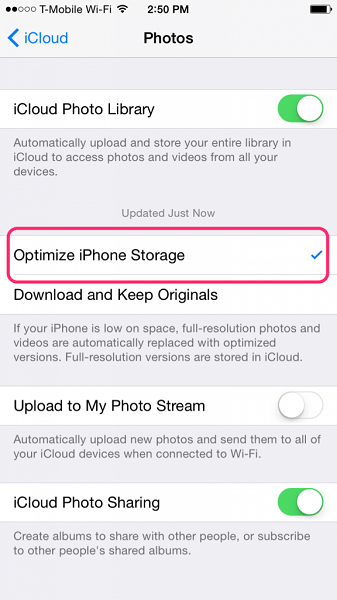 Optimize Storage for Music on iOS 14 to Fix iPhone Storage Full
As with photos, music files are one of the biggest memory hogs. Optimize iPhone Storage also works on music files. If your iPhone keeps saying storage almost full but it's not, this function will delete the music that hasn't been played for some time. Try this solution to fix iphone storage full bug.
Step 1: Get into Setting > Music.
Step 2: Turn on Sync Library, otherwise you can not backup music content to iCloud.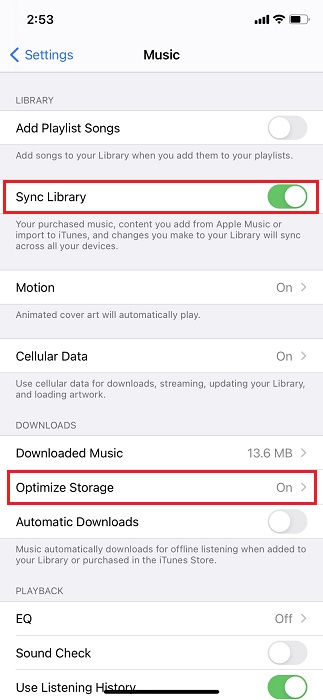 Step 3: Turn on Optimize Storage and select how many songs you would like to save on your device.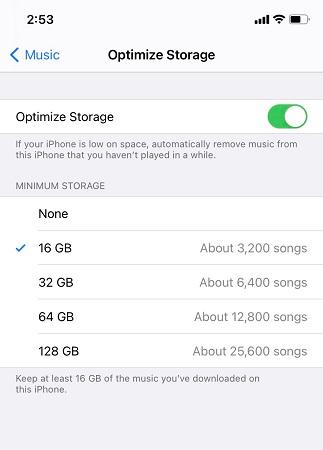 Restore iPhone From iTunes Backup When iPhone Says Not Enough Storage But There Is
If 4 solutions above did not work on fixing iPhone prompt not storage almost full but it's not, we suggest you restore your device by iTunes. Before you restore iPhone, please sync your data by iTunes completely.
As we know, on Mac/Win system, iTunes backup files are stored in the C drive. Overload junk files affect the running speed of computer. In severe cases, it will not even download the new iOS 15 update files and backup user data from iPhone/iPad.
iToolab TunesPal is a very useful tool to clear up iTunes memory, especially iOS software update files, logs, cache and juck files in a click. It increases iTunes operating speed significantly. What surprises me most is that we can use it for free!
How to clear up iTunes for free with TunesPal
Step 1: Launch TunesPal, connect your device to computer and select iTunes Cleaner.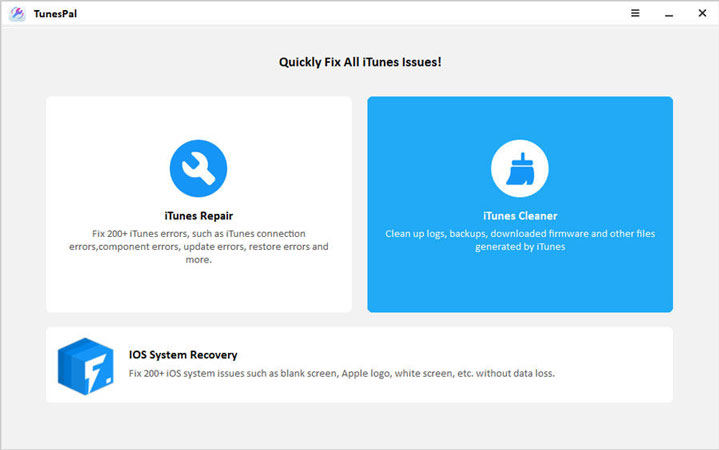 Step 2: Get start to scan iTunes (The period depends on amount of data).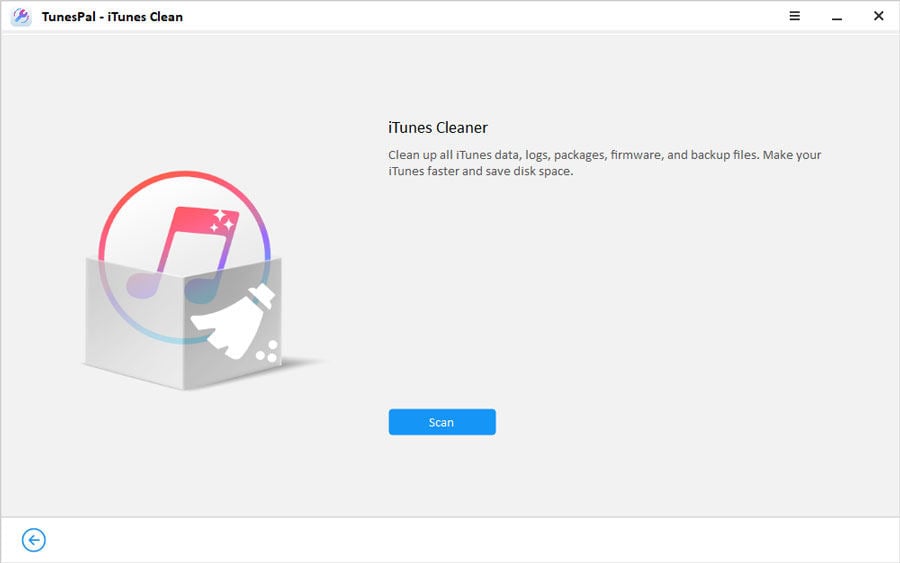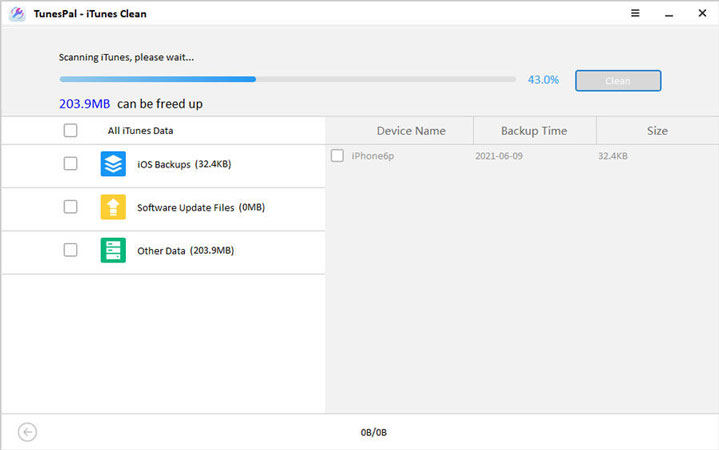 Step 3: Select the documents you wish to remove and click the button of Clean. Just a few minutes, your iTunes will regain more storage.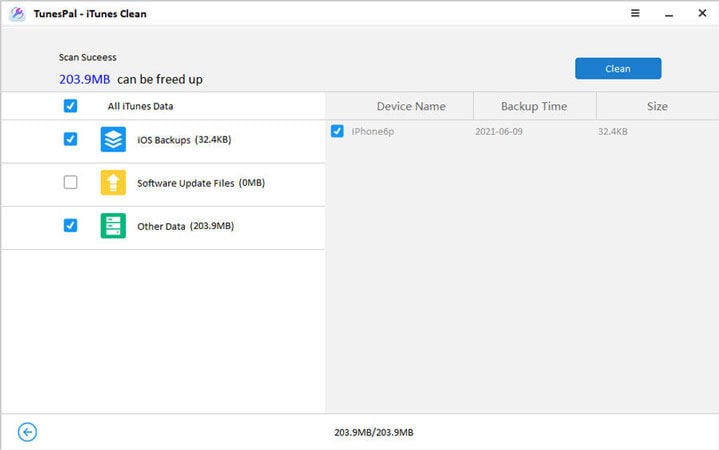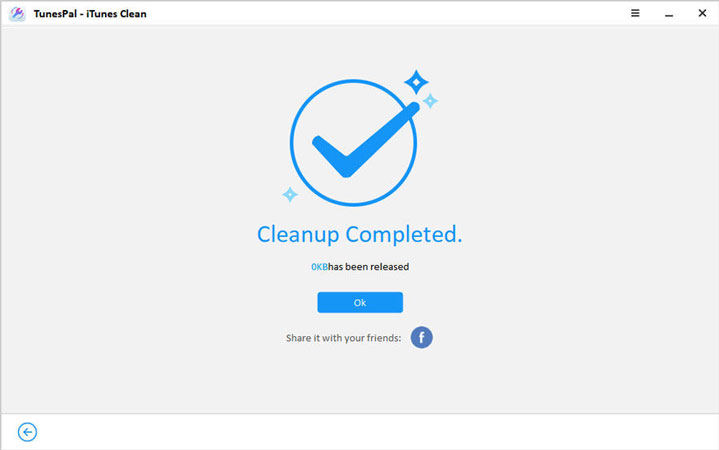 Easy Way to Fix iPhone Storage Almost Full iOS 15
As usual, iOS 15 updating is a matter really needs your patient, especially when you are plagued by the wrong notice of 'iPhone Storage Almost Full'. The same issue is happening in iPad also. Apple now advises users to reboot the device, but this is a system issue, so basically it doesn't solve the problem. According to the data from Mixpanel, it shows 8.5% of users updated to iOS 15, which is lower than 14.5% of iOS 14 last year. It means that more users are preferring to stay with familiar and stable iOS 14.
The another way to get away the prompt is to downgrade to iOS 15. In this case, iToolab FixGo is a smart tool you will need. Just a few clicks, it helps you downgrade to iOS 14 without data loss. Besides, FixGo also repair over 200 iOS stuck issues while keeping all data, whenever in daily using or update/downgrade process.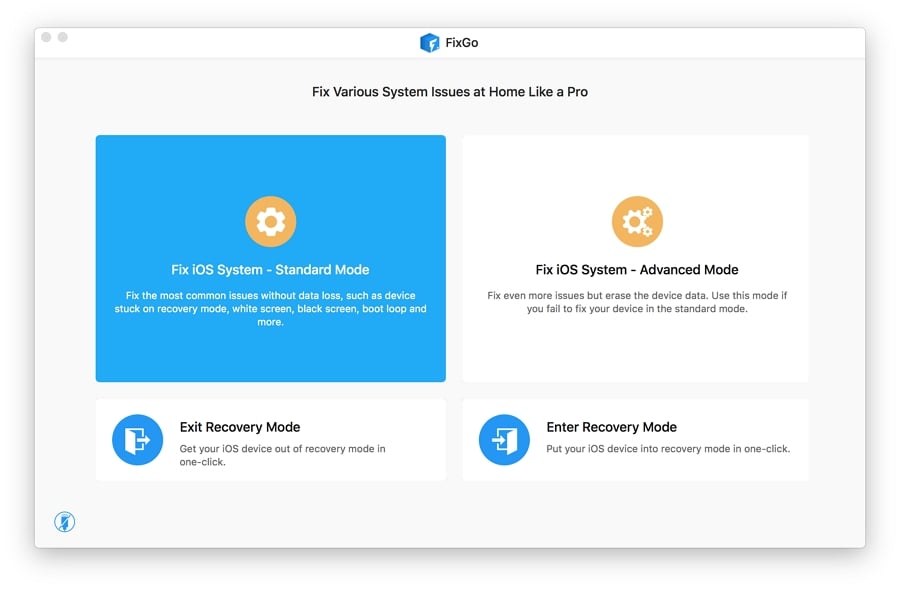 Conclusion
Now let's make a summarize the problem about how to fix iPhone says not enough storage but there is. We hope you got some idea on how to do it. Sometimes you need to try one or more solutions to fix the issue.
Nowadays, in addition to the memory that comes with the phone, we increasingly rely on cloud storage space. TunesPal can help you clean iTunes junk files with one click, that means free up more space for your iTunes and computer. If you don't care about the matter, it has the risk of making your computer run slowly. For a better using experience, it's necessary to clear iTunes regularly.