Many a time you might have faced an error caused by iTunes such as error 306 and error 1005. On the internet, you might have to stumble upon a lot of solutions for this and reasons in a very Geeky way. Well, here we are to sort everything out for you in a very simple way. If you have ever faced errors like this, the reason behind it might be the cache stored in your device. For this what you can do is you need to clear iTunes cache, which would solve the problem. Now the question comes how do we do it? For that, you got to read this article we have given you the shortcut way and the manual way, see what suits you best.
3 Steps to Clear iTunes Cache on Windows 10 with Free Tool
You probably have not noticed but a large part of your disk space is getting eaten by cache and other temp files. These files end up slowing the performance of iTunes and a couple of other applications as well. Well, don't you worry there is a way to clear iTunes cache on windows 10 for free, which is iToolab TunesPal. Down below we are giving the guide to use this tool, and guess what the amazing part is… it's just 3 step process!
Step 1: Select iTunes Cleaner
First, you need to connect your phone to your computer. And after that, you got to download and launch the TunesPal on your PC. Followed by this, select the "iTunes Cleaner" feature.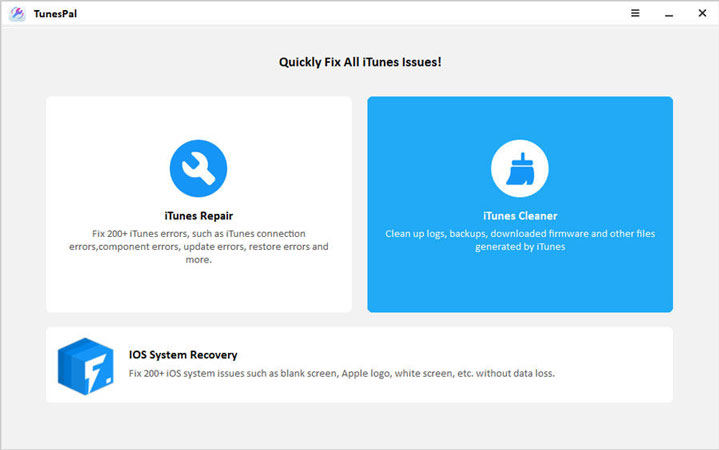 Step 2: Starting Scan iTunes
Now click on the "Scan" button that you can see on your screen. This will initiate the process of searching the junk files. You might have to wait a little bit but that depends on your data in iTunes.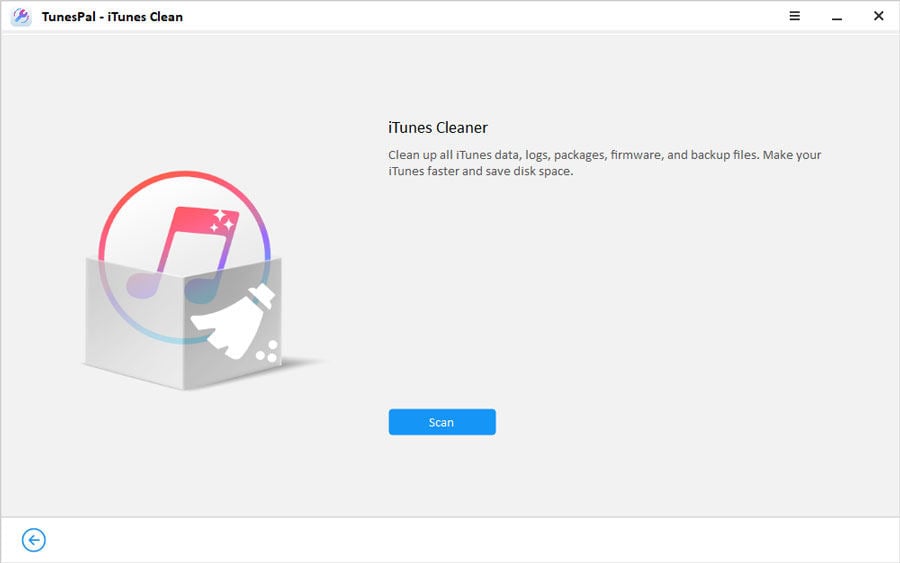 Step 3: Clean iTunes Files
Once the searching process is done, you can see all the data getting displayed on your screen. Then you just have to select the file that you wish to clean followed by clicking on the "Clean" button. There we go… the process will be completed in a moment.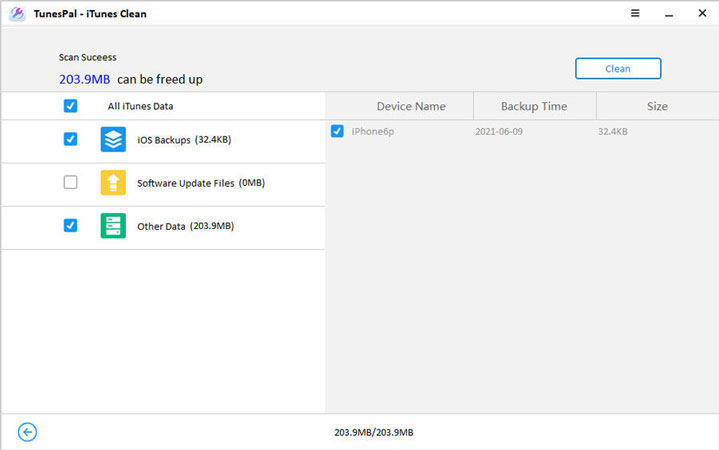 Clear iTunes Cache on Windows/Mac by deleting Cache Folder
In this section, we will be deleting the cache data manually from Windows/Mac. To perform this process you need to have little knowledge about directories. If you don't have one, follow the guide given below.
For windows
The iTunes cache data will be stored in the 6 directories listed below if you are using a Windows Device.
C:Usersuser nameAppDataRoamingApple Computer
C:Usersuser nameAppDataLocalApple
C:Usersuser nameAppDataLocalApple Computer
C:ProgramDataApple
C:ProgramDataApple Computer
C:Usersuser nameMusic
So, to delete the cache of iTunes, you need to search each directory manually and delete the cache you want to.
For Mac
In case if you are using a Mac, the only place where the iTunes cache will be located is at the following address.
"~/Library/Caches/com.apple.itunes". You can find the pair of subfolders listed down below in which the cache would be stored:
fsCachedData: This folder contains a cache of artwork for streamed songs and "For You" items.
SubscriptionPlayCache: This folder contains the caches of songs you streamed.
Also Know: How to Clear My iPhone iTunes Cache
If you want to delete the cache data from iPhone it's quite simple. Follow the steps given below:
First, you need to go to "Settings". Now scroll a bit and you will find the option (starting with Passwords & Accounts). Select "Safari" from there.
Now you can see the blue option saying "Clear History and Website Data", click on it to clear the cache data.
Now you will see a popup, tap "Clear History and Data" to delete the app data.
Note:doing the above process will log you out of every website you logged in to before.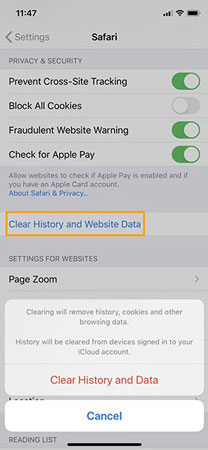 Conclusion
We hope this article would have been useful for you and solved the problem you were facing. In the end, let's see what have we talked about up till now. So, we saw how you can clear iTunes cache from Windows computer, Mac and iPhone as well. And to clear the iTunes cache, there are two ways of doing it, manual and with the app. I would say if you don't want to go much technical and mess it up even more. Follow the guide to remove the cache using the application.