I want to set up a new iTunes library and want to import all my music. I've already backup all my data and wanted to clear iTunes. Do I need to log in to iTunes and drag all music to the trash and empty the trash?
This detailed guide will be very helpful for you if you're looking for ways to clear the iTunes library. We'll also discuss whether it's good to delete songs from iTunes and what is the best way to do it. If you're facing a problem in clearing your favorite songs then iToolab TunesPal is the only solution, you should look for.
Does Deleting Songs from iTunes Delete the File?
Deleting songs from iTunes is a complicated task as you're unaware of whether the file is deleted. This section will help you clear the iTunes library and start over just like your new iPhone. The iTunes library will show an out-of-date message if you move to it and drag all songs to trash. It'll be the same in the case of any external folder. You'll find an error while searching or playing songs.
In a nutshell, if you go to iTunes Folder and press the Trash button, your iTunes Library will be empty. And, if you select a particular listing and move to trash then the file remains in iTunes Library.
How to Clear iTunes Library on PC
As clearing the entire iTunes Library and deleting an individual listing is different, therefore, you need to follow the required steps. The following steps will help you delete the required content from your computer or library.
Step 1: On your PC, open the iTunes app. Select the Music option from the Pop-up menu located at the top left corner. Then tap click on the Library option.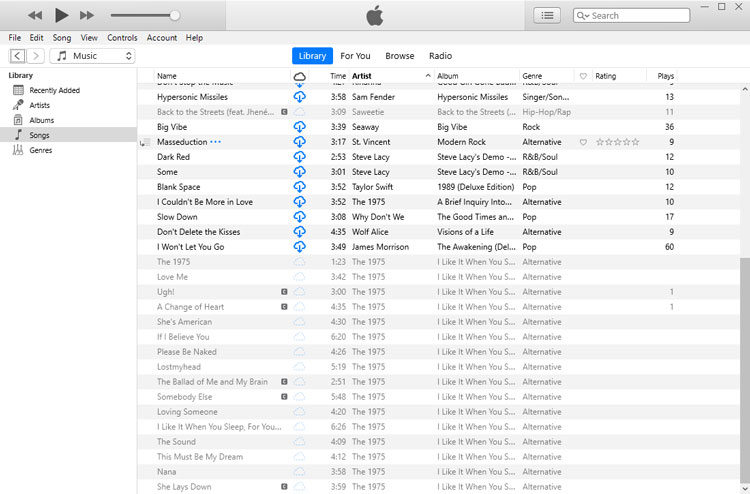 Step 2: Select an item and tap on the Delete key to continue.
Perform any of the following steps:
Keep a file and remove selected items from iTunes Library.
Permanently delete the item from your computer. Select the Move to Recycle Bin button and the items will be moved to Recycle Bin. Now, you need to empty the Recycle Bin.
How to Clear iTunes Library on Mac
On your Mac, you can delete folders, playlists, songs, and other content by using the following easy steps:
Step 1: On your Mac, open the Music app. Now, click on the Songs action located in the left sidebar.
Step 2: Select the items, you want to delete. Then, press the Delete Key to continue. Click on the Delete Song to finalize it.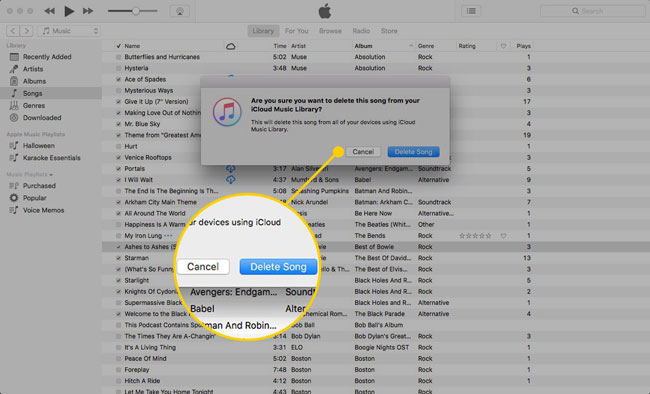 Perform one of the following steps:
Click on Keep File to remove selected items from the library.
Click on the Move to Trash option to remove all items from your computer. Remove Trash to get rid of them permanently.
Also Know: How to Delete iTunes Library on iPhone
You can delete items from iTunes Library on your iPhone by following these steps:
Step 1. On your iPhone, open the Apple Music app. Now, select the item, you want to delete. If there is a download button next to them then you should know, items are stored on iCloud, not on your device.
Step 2. Hover the pointer on an item on your Mac. Click on the More button represented by three dots.
Step 3. Click on the Remove button.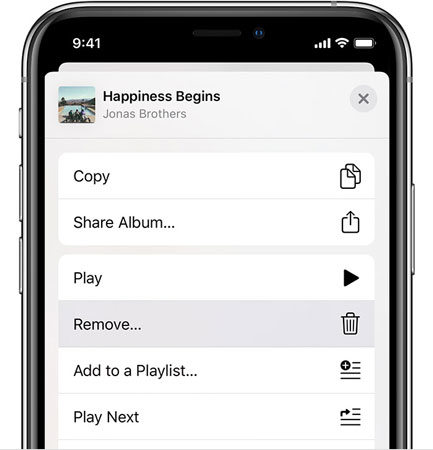 Step 4. Select the Remove Download or Remove option from the drop-down menu. If you see "Delete From Library", click on it to remove all items on your device.
Useful Tip: How to Clear iTunes Junk Files for Free
iToolab TunesPal is an elite iTunes repair tool that allows you to repair the common connecting issues like error 2002, error 9, error 4013, etc while trying to make a connection between PC and your iPhone. This tool will help you repair iTunes issues and clear the iTunes library in just four easy steps.
Step 1. Connect Your Device To PC.
Download and Install the iToolab TunesPal on your computer. Open the tool and connect your device using a lightning cable. Now click on the "iTunes Cleaner" option to continue.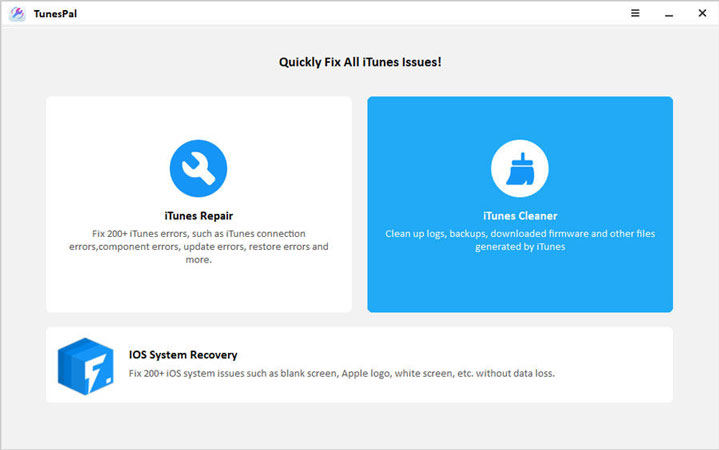 Step 2. Scan iTunes.
Now, you need to look for iTunes Junk Files that should be removed. The scanning process depends on the amount of data to be deleted.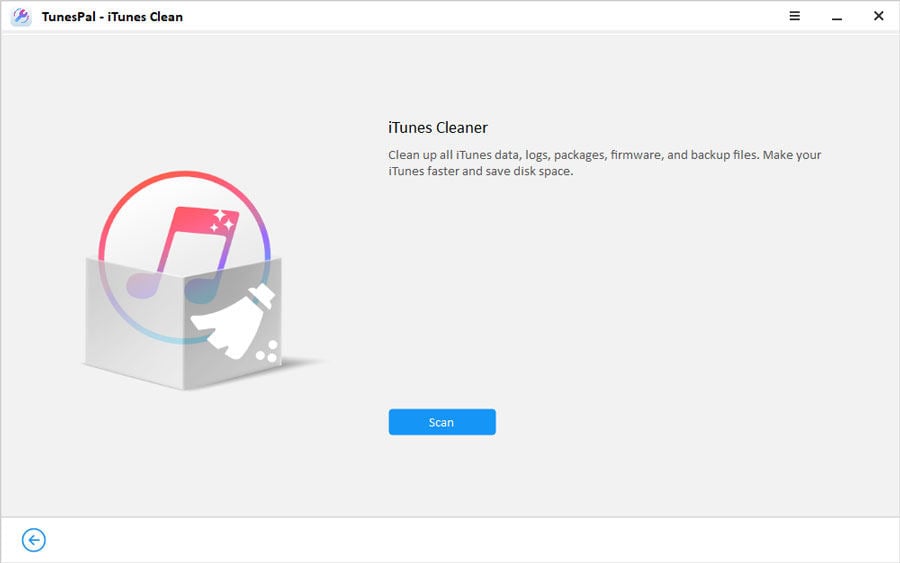 Step 3. Start Cleaning iTunes Files
After the scanning process completes, you'll see all iTunes Junk Files on the left box. Select the files, you want to delete, and click on the "Clean" button. The cleaning process will take some time to complete.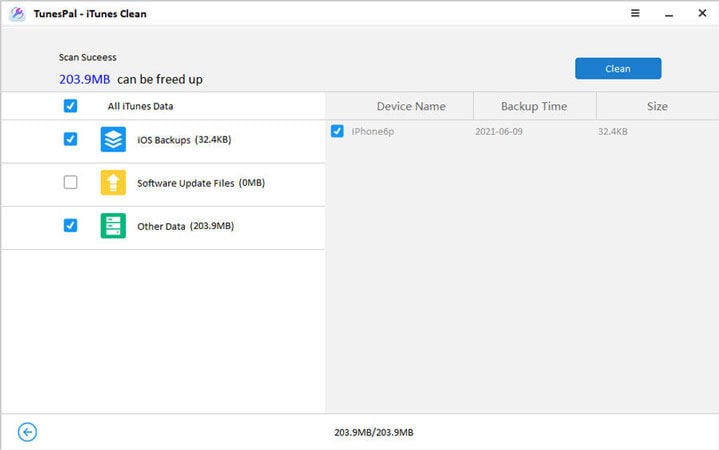 Summary
iTunes Library is a source of joy for you unless it's filled with your favorite songs and has some space to add more. If it gets filled or displays an error then it's a must for you to clear the iTunes library. In this detailed guide, we've discussed how to completely clear the iTunes library on Mac, PC, and your iPhone. Moreover, we've reviewed three easy steps to clean iTunes Junk Files using a professional tool called iToolab TunesPal – a tool that helps you to repair and clean the iTunes library with ease.