Gimmighoul is the first 9th generation Pokemon, exclusively released for Pokemon Go. After the first appearance of Roaming Form Gimmighoul in Pokemon Go in November, game lovers went crazy. They wanted to catch the Pokemon as soon as possible, but it was not easy to catch Gimmighoul.
In this article, we will give you complete instructions to catch Gimmighoul in Pokemon Go. We will share how you can do it by connecting with Scarlet and Violet or without it. You will get complete step-by-step instructions. So, if you want to find and catch the rarest Pokemon, this article is for you.
Part 1. How to Get Gimmighoul in Pokemon Go
There are two ways to get Gimmighoul in Pokemon Go. You can either get it with Scarlet and Violet or without it. Let's discuss both and see which one is easier.
Way 1: With Scarlet and Violet
With Scarlet and Violet, it is much easier to get Gimmighoul in Pokemon Go. Here are some of the simple steps.
Step 1: First, you need to connect Scarlet and Violet with Pokemon Go. For that, on your Pokemon Go settings, select Nintendo Switch. Now, open the Poke Portal in your Scarlet and Violet. Select Mystery Gift > Connect with Pokemon Go. Finally, select Pair with a Pokemon Go account.
Step 2: In Pokemon Go, open your Postcard Book. Select any postcard and tap on the hamburger icon. Tap Send to Nintendo Switch.
Step 3: You need to wait for some time to receive the postcard. Once you receive it, open the coin bag. You will see the mysterious effect, and you can grab as many Gimmghoul as you can for the next 30 minutes.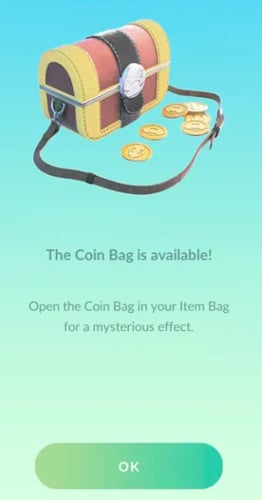 Way 2: Without Scarlet and Violet
It is possible to get Gimmighoul in Pokemon Go without Scarlet and Violet. But there is only one way to do it. You need to go to the PokeStop, which is made golden through the Golden Lure Module. You cannot find Gimmighoul from a simple PokeStop. Secondly, getting the right gold PokeStop is also quite rare.
Even if you find the Gold PokeStop, it is not easy to get Gimmighoul because it all depends on luck. If you are lucky enough, you will get it. Sadly, there is no other way to get the special Pokemon, so you can try it and test your luck.
Part 2: How to Evolve Gimmighoul into Gholdengo
You can evolve Gimmighoul into Gholdengo, but it cannot evolve like other common Pokemons, which means the candy won't work in this case.
You need 999 Gimmighoul coins to evolve Gimmighoul into Gholdengo. Once you have all the coins, go to the Summary screen, and tap evolve to Gimmighoul to Gholdengo.
Part 3: How to Get the Rarest Pokemon Easily
If you want to get the rarest Pokemon easily, you need to go to a special location where you can find them. Going to such a location is only possible using a GPS location spoofer that can take you anywhere.
iToolab AnyGo is an ideal tool or location spoofer for Pokemon Go. Not only can you change your location to the desired one, but you can also walk and move without getting caught. It works on iOS and Android devices without any software modifications, such as jailbreak. You can simulate any custom route path and get the best Pokemon you love.
You can use iToolab AnyGo on multiple devices at a time. With that being said, you can catch Pokemon from multiple devices at different locations. The most important thing about the tool is the GPX file import. You can import the best GPX file to get the rarest Pokemon without any hassle.
Best Location Changer for Pokémon Go
168,282 people have downloaded it.
Change GPS location on iPhone/iPad in clicks (No Jailbreak).
Simulate GPS movement along any custom path with joystick.
Collect and import popular GPX route files for next use.
Mock GPS location on up to 15 devices simultaneously.
Works well with location-based social apps and AR games.
Fully support the latest iOS 16/Android 13.
Let's see how it works.
Step 1 Download iToolab AnyGo. Launch the application and click on the Start button. Select iOS or Android.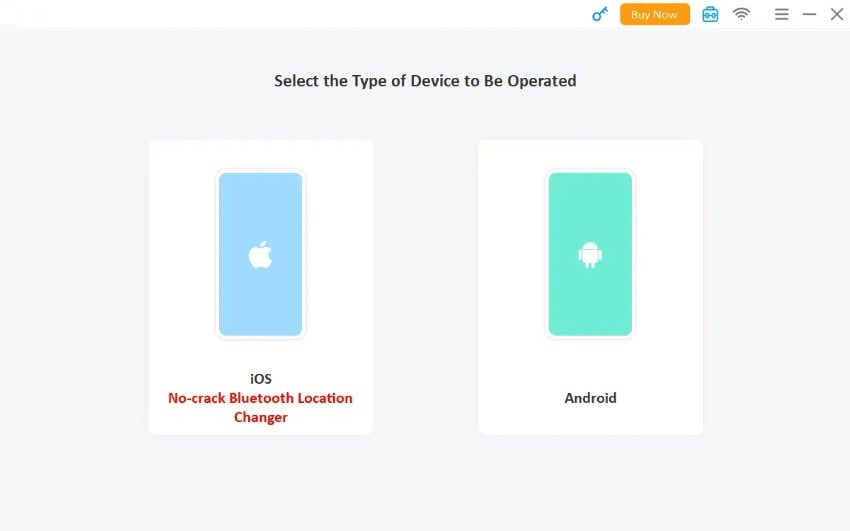 Step 2 You will see a map on the screen and other options. Look for the GPX button and click on it. Now, choose the GPX file from your computer.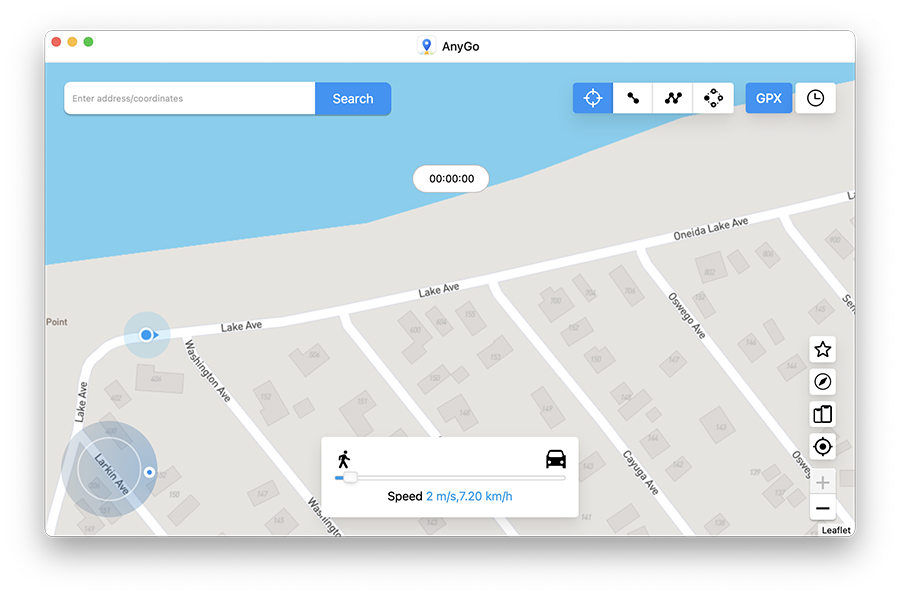 Step 3 The file will be imported instantly. Now, you need to select the number of times you want to repeat the route. You can also choose the realistic mode to have a variable speed.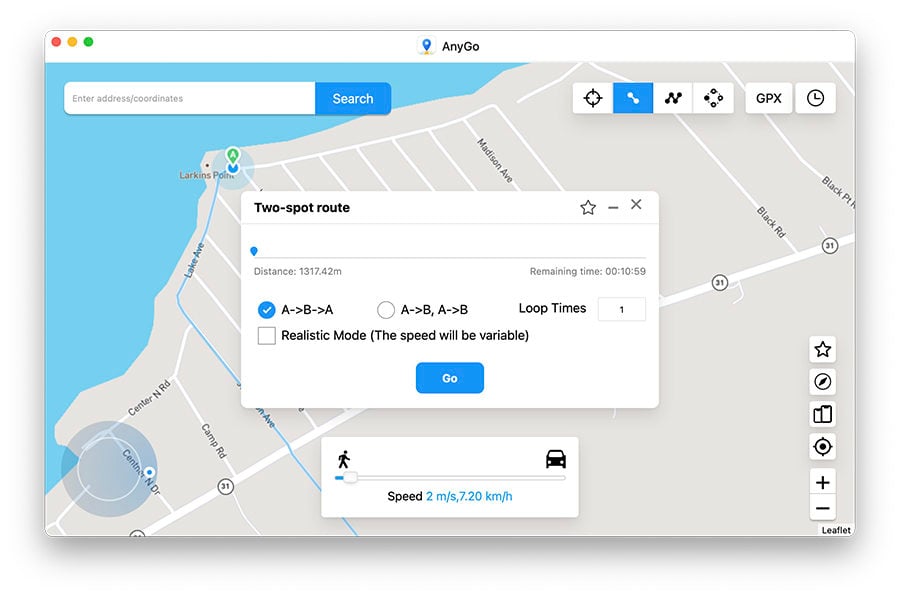 Finally, click on Go. Now, you are ready to catch the rarest Pokemon available.
FAQs
Q1: How to get Gimmighoul Coin Bag Pokémon GO?
A gimmighoul coin bag is only possible by Golden PokeStops. For that, you need to send multiple postcards. Once you do that, you will be able to get a Golden Lure Module, and with that, you can turn common PokeStops into Golden PokeStops. Finally, spin the Photodisc in the Golden PokeStop and collect the Gimmighoul coins.
Q2: Is Gimmighoul Pokémon Go exclusive?
Yes, Gimmighoul is Pokemon Go exclusive to Pokemon Go, and you can only get it if you get Pokemon Scarlet and Violet. We have discussed how you can connect both and get the Pokemon; however, it is also possible to get Gimmighoul without Scarlet and Violet, but it is quite difficult.
Q3: How to get Golden Lure Modules in Pokemon Go?
For Golden Lure Modules, you need to send multiple postcards in Pokemon Go. You will get the module once you do that, and with the module, you can turn any PokeStop into a Golden PokeStop.
Conclusion
Catching Gimmighoul is what every Pokemon lover wants. You can do it in Pokemon by connecting it to Scarlet and Violet or even without it. We have explained the simple steps you need to follow. If you want to catch the rarest Pokemons in different locations, you can use iToolab AnyGo and select the best route for rare Pokemon.