Bumble may seem like a dating platform like any other; however, an exciting feature is saved. An unexpected twist in the way it works is that the girls are the only ones who can take the first step towards the contact. In 2019, Bumble had more than 55 million users, of which 46% are women. But the app can be restrictive since it is location-based and will only find matches within your area. So it is important to change the location and find the best match that suits you. Today, we'll talk about how to change the location on Bumble, which will prove very useful to you.
What is Bumble Location Based On?
Bumble works little different of other location-based apps. When you exit the app, it no longer runs in the background unless you receive a message or match. So when you go offline, the location you recently visited on your profile until you back online. Once you return to online mode, Bumble extracts the location from a connected Wi-Fi network or GPS data in your phone and updates the location. Bumble does not allow you to configure your location by setting up your personal information. Instead, you need to enable geolocation. If you turn off GPS, it will use your network IP address to figure out the location. So can you change location on Bumble? Let's continue today's topic.
3 Ways to Change Location on Bumble
Way 1: Change Location on Bumble with Travel Mod
Though the Bumble has some restrictions on the location, they understand that humans are rarely stationary. So with the introduction of the travel mode, users can set their location as they wish. This feature is only available for Premium users, and people with Android device located in the USA, France, Germany, and Canada could buy it using the coins. When any user uses travel mode, there will be an indicator on your profile letting other users know that you're in the travel mode. You will have to pay five Bumble Coins for the privilege, but the Travel mode setup process is pretty simple.
First, tap the gear icon to open Settings
Scroll down to the Location settings at the bottom and tap "Travel to …"
Search and select the city
The timer will start on your travel period right away.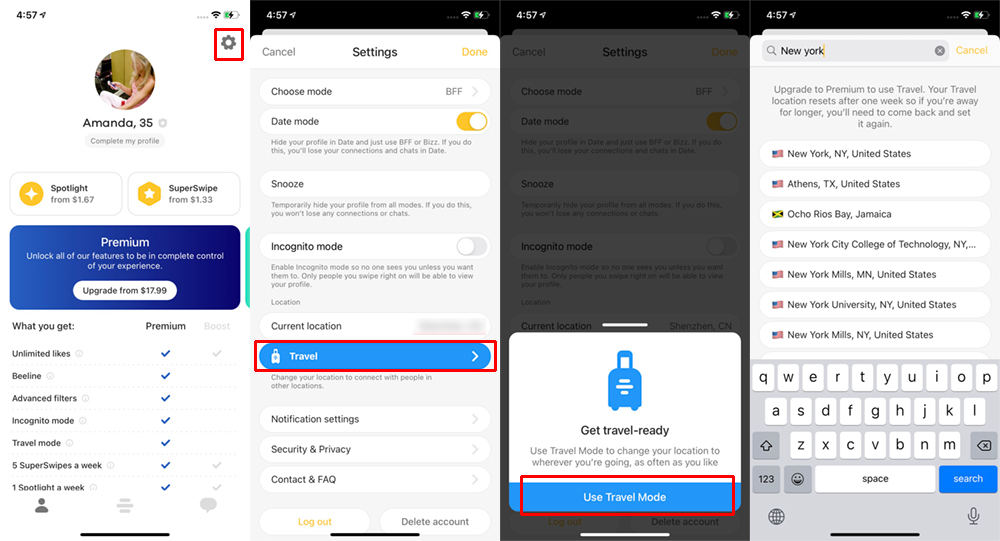 While in Travel mode, you can change your location as many times as you like, but you can only choose one location at a time.
Way 2: Change Location in Bumble Manually
There is no trick in changing the location setting on Bumble since they do not provide any settings for that. So we have to follow the hard way to contact them officially and ask them to change the location. Once the request is made, Bumble will override the current location with the requested location. For instance, if you live in a suburb with fewer matches, you can request Bumble to change your location to a nearby town.
To request a location change, please follow the below procedure.
Open Bumble in your home menu.
Select your profile.
At the bottom of the screen, tap Contact & FAQ icon.
Touch Contact us, and it will open a new menu.
Tap "Report a technical problem".
This will open a form to address the change request. To change the location, mention that your phone's GPS is not accurate and that you want to change the location to a nearby location.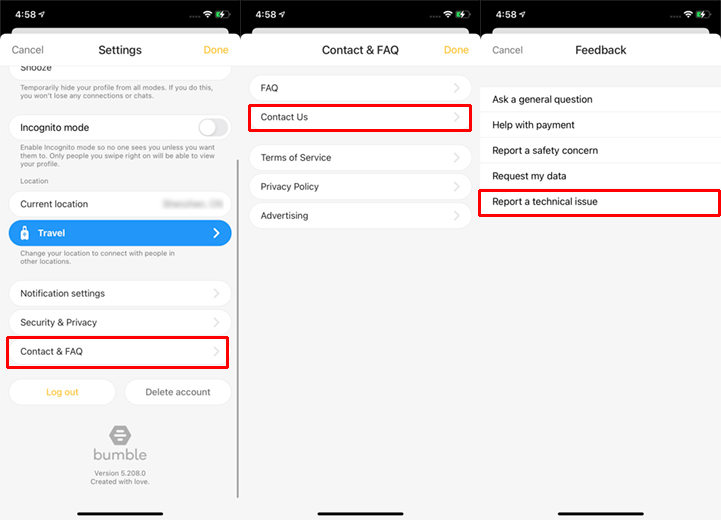 Point to remember: Since this is done through Bumble, don't expect to change the country's location to another country without significant proof. Also, Bumble won't change the location as you wish, and this could be a one-time request.
Way 3: Change Location with GPS Spoofer
For iOS Users
iToolab AnyGo allows you to spoof and change the location of your iOS device without jailbreaking. This app allows you to enter or teleport into any location in the world with just one click. Besides teleporting, you can simulate GPS movement with customized routes and different speeds with manual and automatic movements. If you already have a GPX file, AnyGo allows you to import and extract the relevant information. It works with major location-based apps like Bumble, Tinder, Facebook, Snapchat, WhatsApp, etc.
Change the GPS location of Bumble to anywhere on iOS devices.
Simulate GPS movement along a pre-determined path with customized speed.
Pause your route at any time, anywhere you want, making the movement look more natural.
Works very well with LBS apps like Bumble, Grindr, Tinder, WhatsApp and Snapchat.
Here's how you can use AnyGo to change the location on Bumble:
Step 1: Download and install AnyGo to your computer and then launch the program.
Step 2: Connect the iPhone to the computer and then click on the "Start" button in the program's main window to begin the process.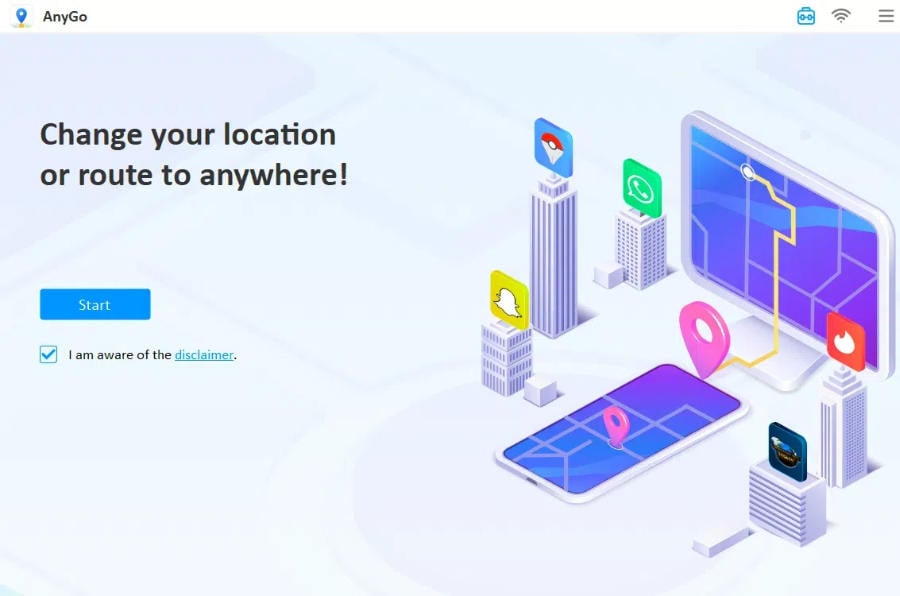 Step 3: A map will appear on the next page indicating the current location of the device. You can click on the "Center On" icon to show the correct location if the location shown is incorrect.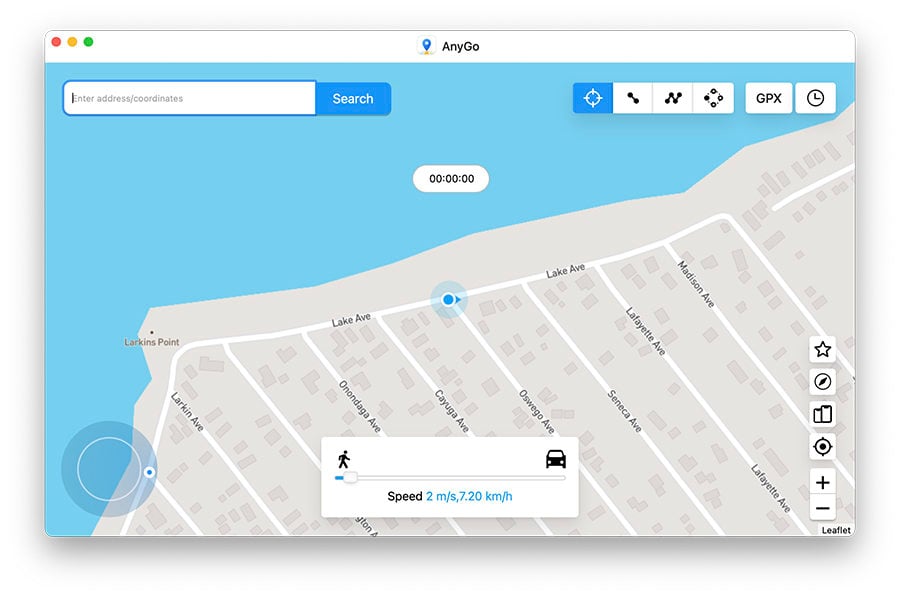 Step 4: Now, click on the teleport icon at the top-right corner of the screen and then enter the new location you would like Bumble to access. Click "Search".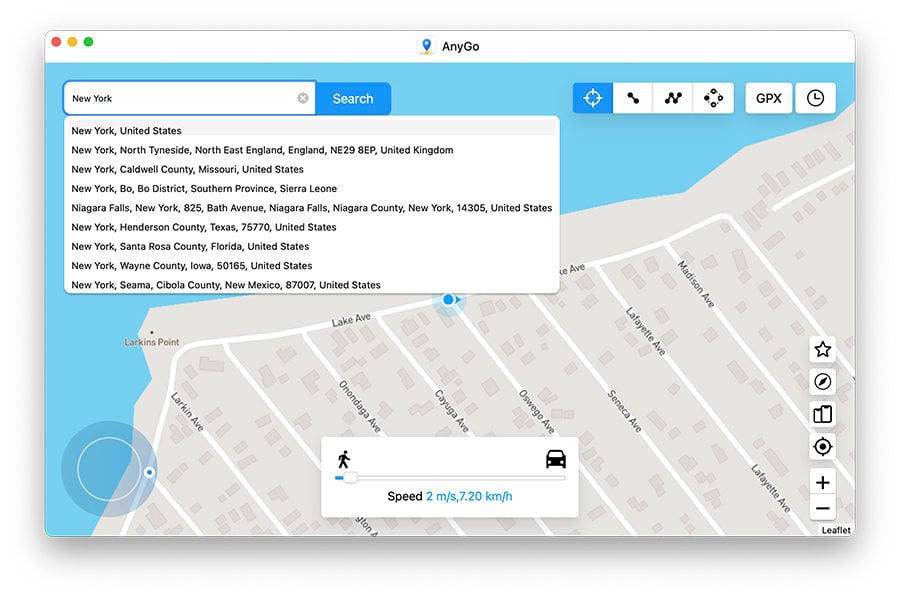 Step 5: In the popup that appears, click "Go" and your device will "teleport" to this new location. Bumble will then record this new location and begin to match you with people in the new area.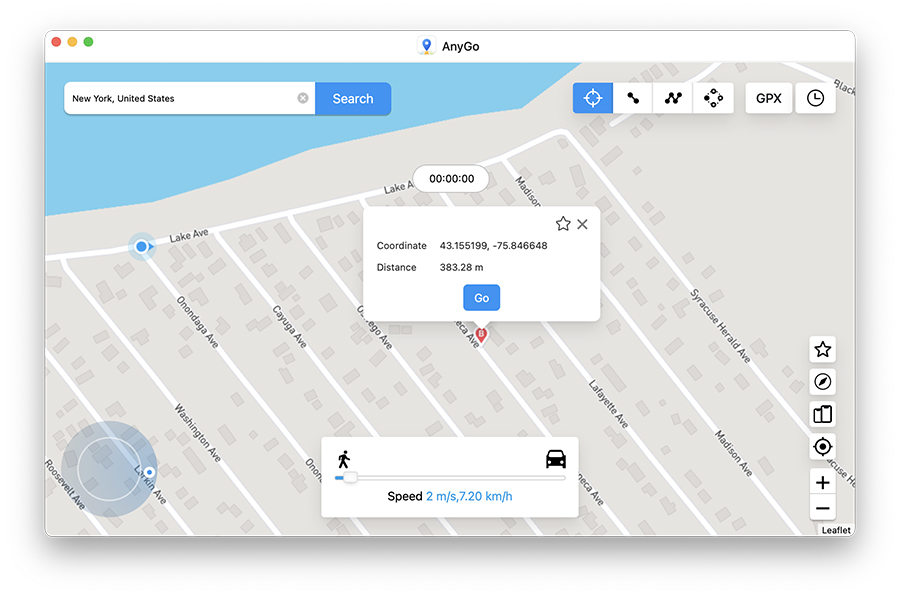 For Android Users
The Fake GPS location app is already quite popular in the official Android app store. Hence, it continues to function well thanks to its frequent updates. As you imagine being in this compilation, Fake GPS location simulates the position you want by simply dragging the map to the place you want. Although it has more functions: it also simulates geolocation via Wi-Fi, allows simulating movement or manually calibrating the altitude, among other settings. It is easy to use app with no ads and no in-app purchases.
Step 1: Go to Settings > System/Software Info > About Phone and tap on the "Build Number" at least 7 times. This will unlock Developer options, allowing you to make changes to the location settings on the device.
Step 2: Now go to Settings > Developer Options and then enable "Allow Mock Locations".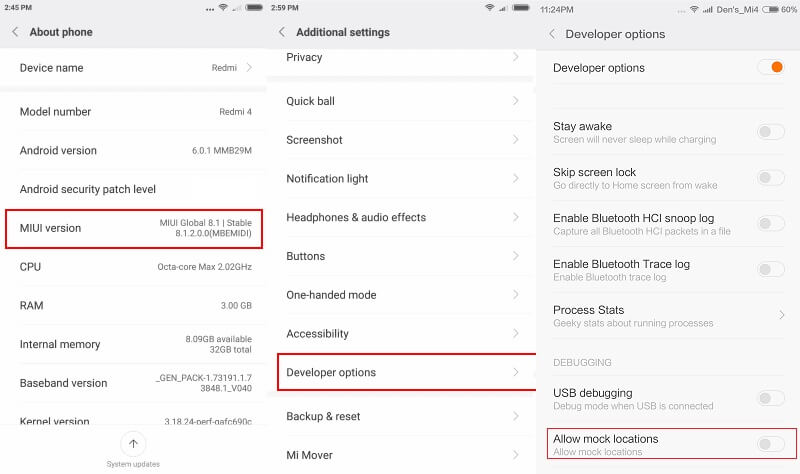 Step 3: Go to the Google Play Store and search for the "Fake GPS Location" app. Once you locate the app, click on "Install".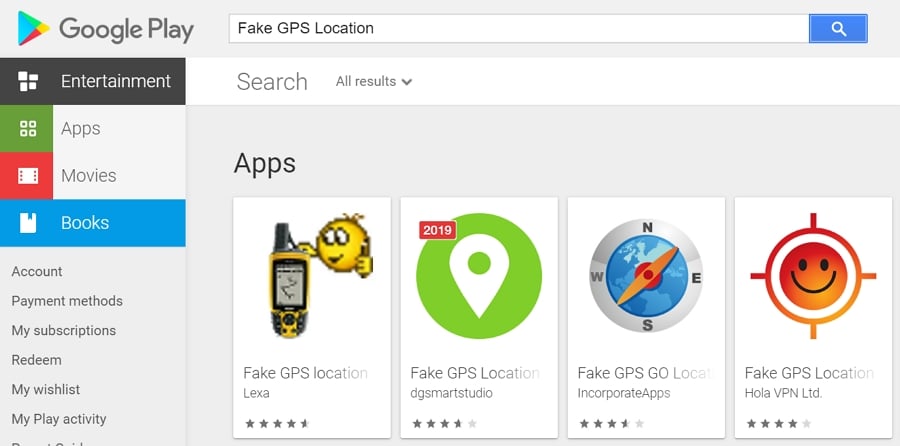 Step 4: Once the app is installed on the device, go back to Settings > Developer Options again to select the app under "Mock Location App Feature".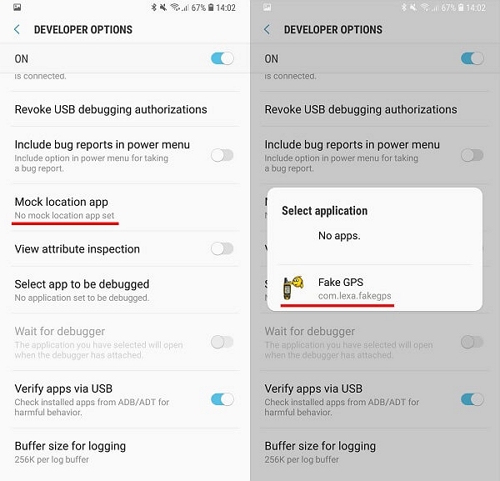 Now you will be able to open the Fake GPS app and change your location to any desired location on the world. With your location changed, open Bumble to gain access to numerous new profiles.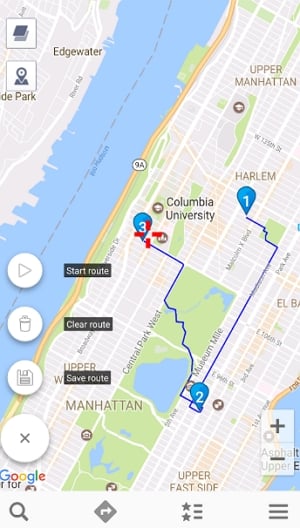 FAQs about Change Location on Bumble
Q1. Can Bumble track your location even if you are not active?
No. Bumble does not track your location when you are not using the app. But it will update the location of the device the moment you open it. This means that if you even open the app to check messages or send a new message, the app will detect and update your location automatically. The app will continue to update your location for as long as it is open. Once you close the app, it will stop tracking your location and keep the last logged location.
Q2. How does location update on Bumble?
To quote Bumble's own privacy policy, the app may collect your device's geological data and save the device's coordinates when you "turn on these features". They also use the device's geological information to personalize the app, making it easier for you to interact with others in your location.
Bumble says that you can easily control the location information they get in your Account Settings and even turn them off if you want to. But note that even if you turn off the location services, Bumble may still be able to determine your country, city, or state using your IP address even though they may not be able to determine your exact location.
Q3. How to hide your location on Bumble on iOS and Android
If you would like to hide your location on Bumble, follow these simple steps to do it:
On Android:
Step 1: Open the Settings on the device and then tap on "Apps".
Step 2: Find "Bumble" in the list of apps and tap on it. Tap on "Permissions".
Step 3: Select "Location" and then tap on "Deny".
On iOS:
Step 1: Open the Settings and then tap "Bumble".
Step 2: Within the Bumble settings, select "Location".
Step 3: Here, you can choose of you would like Bumble to access your location "Never" or "Ask next Time". If you choose "Ask Next Time" Bumble will always seek your permission before accessing the Location services on the device..
Once you effectively hide your location on Bumble, the app may be able to determine our general location, but it will not be able to pinpoint your exact location.
Conclusion
It is important to change the location and find the best match that suits you. Now you have know 3 useful ways to change location on Bumble. For iOS Users, we highly recommend you use iToolab AnyGo , which helps you to enter or teleport into any location in the world with just one click. And it works well with major location-based apps like Bumble, Tinder, Facebook, Snapchat, WhatsApp, etc.