In the Pokémon Go game, Nests are vital to finding Pokémon to catch. This is because they are spawn points where the Pokémon pop up from time to time. Therefore, finding a nest near you may be the key to finding Pokémon.
Nests tend to be near PokéStops and Gyms that are within parks or natural reserves. But they can migrate as soon as every two weeks.
In this article, we share with you everything you need to know about finding Pokémon Nests near you.
Why Should You Care About Pokémon Nests?
Nests are important for several reasons, including the following:
If you need a specific Pokémon to complete a Field Research Task, it may be better to rely on a nest than random chance.
Shiny Pokémon like Growlith come in much higher volume at a nest than random spawn points.
A nest is also the best option when you need to find a specific Pokémon that you would like to add to your Pokédex.
If you need candy from a specific Pokémon to evolve it, you can regularly catch them in larger quantities at a nest.
Nests are also an ideal solution when you want to catch a specific type of Pokémon to get medals.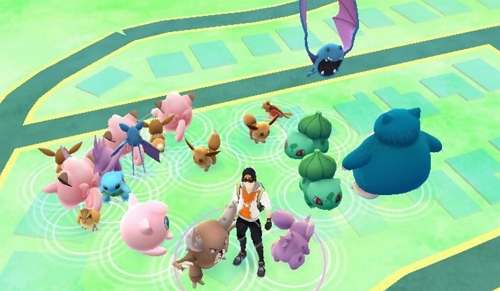 Are There Any Lists of Pokémon Nests?
Yes. You can go to https://thesilphroad.com/atlas to find an accurate list of the most popular nests in the world. This website allows you to find local nests by simply checking out your local parks and keeping track of any unusually large spawns in your area.
If you see a cluster spawn of 2 or more Pokémon of the same kind at the same time and any repeated spawns over several days, you will know that you have found a nest.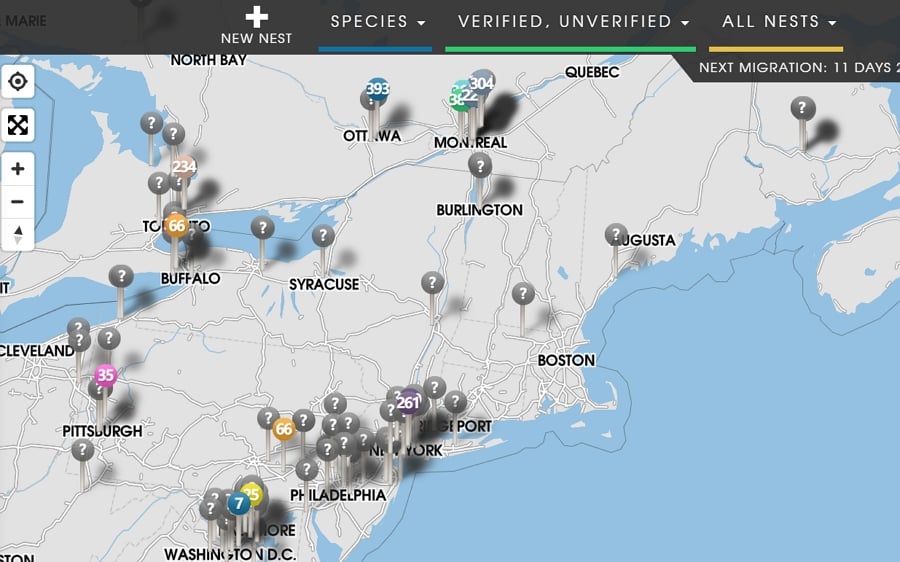 Are the Pokémon at Pokémon Nests Always the Same?
The Pokémon Nests are always the same for about 2 weeks and then they change. These changes are known as Migrations and occur on alternate Thursdays at 12 a.m. UTC.
These migrations are random. So, if you find one with Pokémon that you need, hit it as often as you can within that two-week period. If a nest doesn't have what you want, just wait 2 weeks for it to change.
How to Find Pokémon Go Nests Near Me
The following are some of the options you have when looking for Pokémon Go nests near you:
1. Use AnyGo to Spoof iPhone Location without Walking
If you want to find nests around you without having to walk to the locations, we recommend using AnyGo to spoof the location on your iPhone. This tool will allow you to change the location on your device to anywhere in the world, without having to jailbreak the iPhone.
The following are its key features:
It can spoof GPS location to another place in 1 click and simulate GPS movement between two or multi points very easily.
The joystick feature allows you to have a better control of the simulation.
It also allows you to import an GPX file and display the route on it for you to follow.
It is very easy to use, with an uncomplicated user interface.
It is fully compatible with all iPhone and iPad models as well as with iOS 14 and iPadOS 14.
Follow these simple steps to use AnyGo to change the GPS location of your device:
Step 1: Launch AnyGo on your PC or Mac and connect the iPhone to the computer using USB cables. Wait for the program to detect the device and then click on "Start" to begin.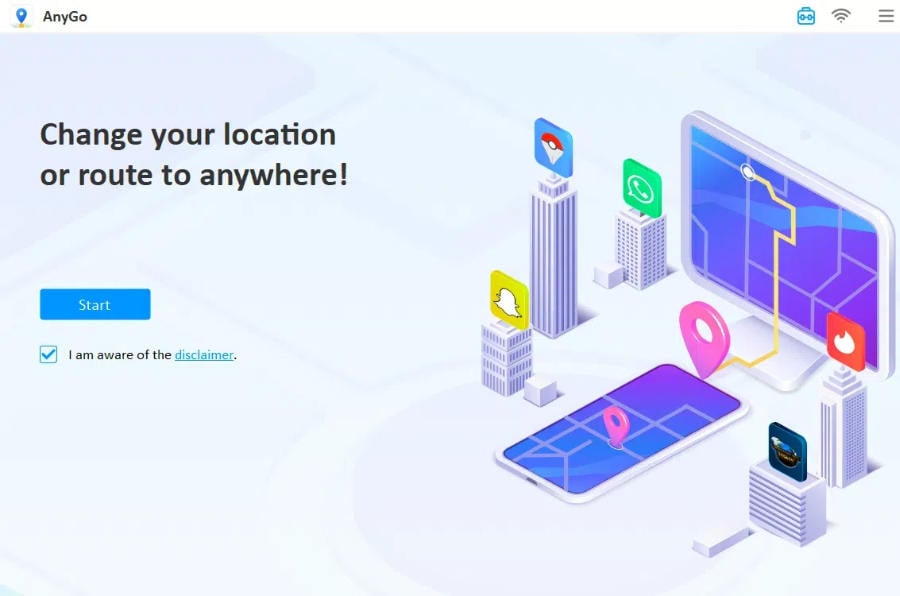 Step 2: A map will appear on the screen showing the current location of the device. To teleport the device, simply click on the "Teleport" icon at the top-right corner and then enter the location you would like to use. Click "Search".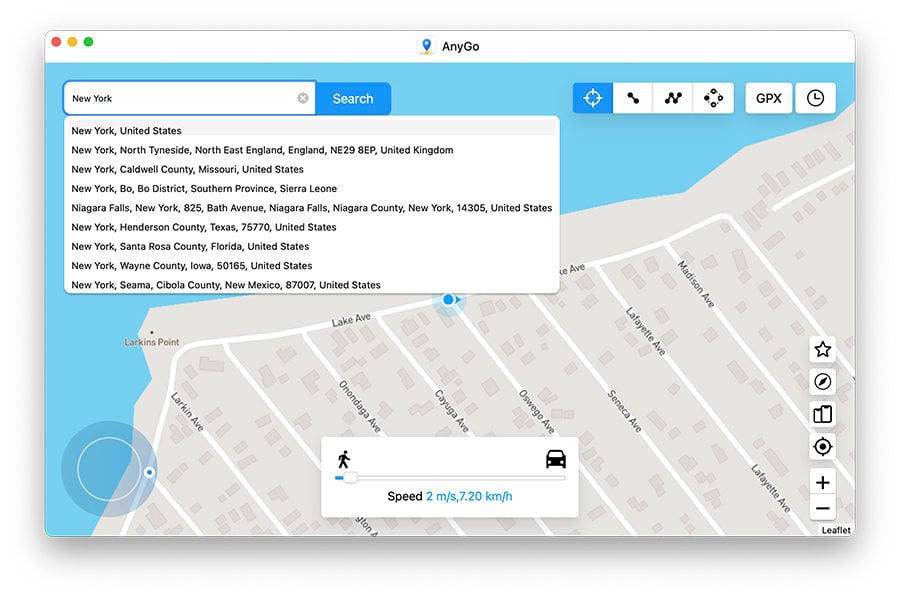 Step 3: A popup indicating the exact coordinates of the location you have chosen will appear on the screen. Click "Go" to change the device's location to the newly selected location.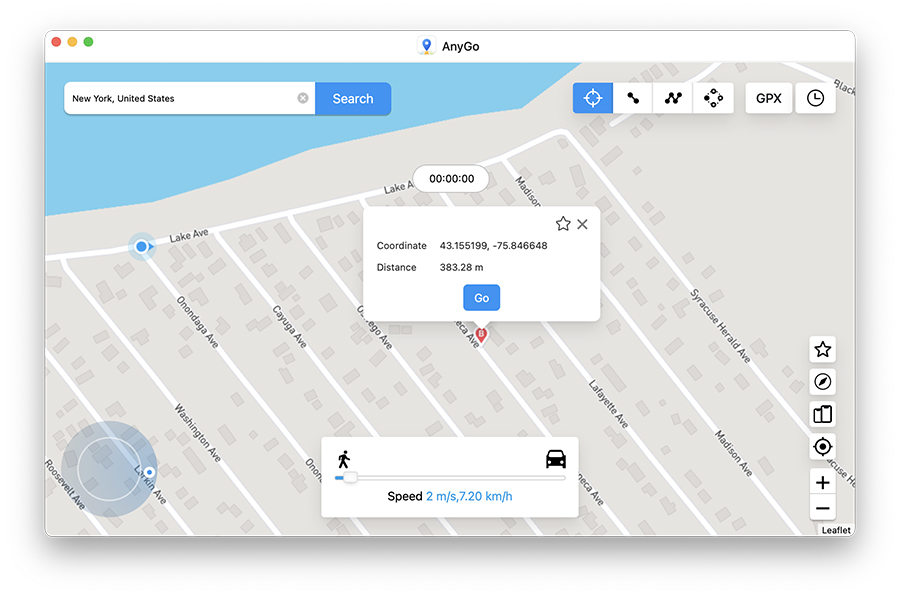 2. Use Mock GPS App to Spoof Android Location without Walking
It is even easier to spoof the location on your Android device. You just need to go to Settings > About Phone and tap on "Build Number" 7 times to enable developer mode and then install a mock GPS app on to the device to fake the location on your device. There are numerous location spoofing apps to choose from on the Google Play Store.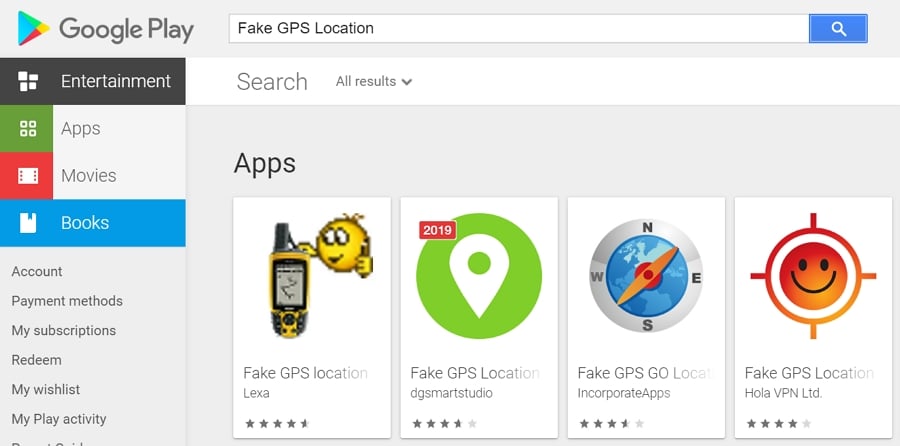 3. Add Friends on Pokémon Go and Share Informations
You can also increase your chances of finding nests by looking for other Pokémon Go players to add as friends. You can find them on the various forums, Facebook, and IGN groups.
Once you get their code, just open Pokémon Go and tap on your profile. Select "Friends" and then tap on the "Add Friends" button. Enter the unique trainer code for that player, send them a request and then wait for them to approve them. Friends will tell you about new Pokéstops and gyms near you.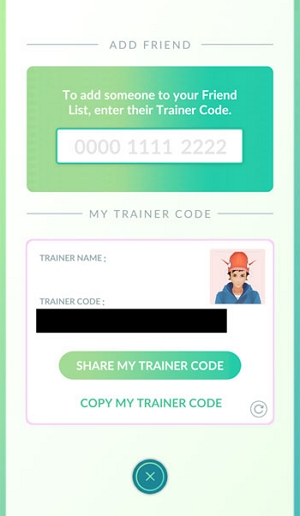 4. Find Pokéstops Location from Reddit and Quora
Reddit and Quora are great places to find Pokéstops in your area. You can join a sub-reddit dedicated to Pokémon Go to get tons of information about the game including how to find the best nests. Here's how to get the most out of reddit:
Find local players in the Pokémon Go Sub-reddit for locations that you can easily travel to.
Use filters to find specific threads of interest or even directly find Pokéstops in your city.
Always make sure that you read and abide by the rules of the Pokémon Go Sub-reddit.