It is no doubt that iPhones are one of the most expensive smartphones on the market today. Though it decreases its value over time, society made it a status symbol. Larger phones like the iPhone 13 Pro Max can be easily distinguished from far away, but could still be lost. Given the price and important content of the phone, may are wondering if there is a possibility to locate turned off iPhone.
Apple already has the "Find My" app – it allows remote location tracking for most Apple devices. This includes the Apple Watch, AirPods, iPads, macOS devices, and the iPhone. However, many appreciated the improved version of the app on its 2021 release. Along with iOS 15, the update enabled the option to locate turned off iPhone.
Part 1: If iPhone is Switched Off Can It be Located?
Whether you have misplaced or had your iPhone stolen, the Find My app will help track where is the exact location of your phone. Apple had been very confident about this feature. They assure users that even if you take or leave your devices anywhere, you will be able to find them. For more precise tracking, the app will even launch a map and show where each of your devices is currently located.
Even if your iPhone has the latest iOS 15, this function only works for iPhone 11 and newer (except for iPhone SEs). If you shut down your phone and notice the wording "iPhone Findable After Power Off" beneath the power-down toggle, this function is enabled. This would mean that you may still track the device using other enabled devices like an iPad or macOS computers. Since iPhones do not have a removable battery, it will be difficult to open the device . It will still be searchable using your Apple ID.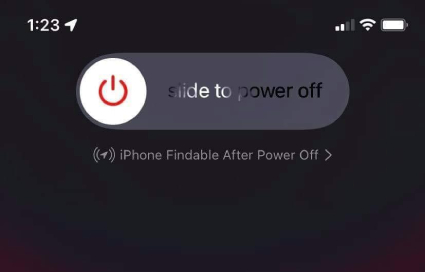 Part 2: How to Enable Find My on My iPhone
Apple's Find My service network will help generate the location of a missing gadget. It will help locate the device even if it is too far away from you. Below is how to turn on Find My and enable send last location function.
Step 1: Start by setting up the Find My app. Go to Settings, tap your name, then choose "Find My".
Step 2: Make sure "Find My iPhone" is switched on. Choose the option to "Share My Location."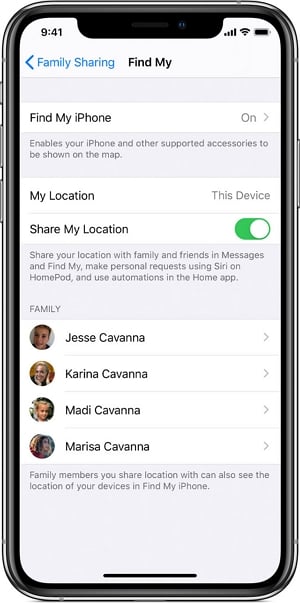 Step 3: Check on the "Share My Location" option and make sure it is toggled on.
Step 4: Go back to "Find My iPhone" and turn on "Send last location" from the list.(This is used to send the last location if your iPhone is going to die.)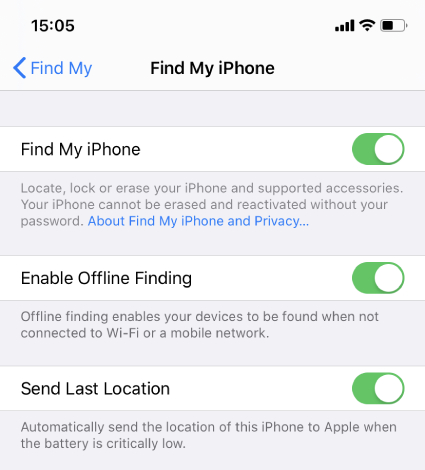 Part 3: How to Locate Turned Off iPhone Using Find My App
Now that we know how convenient the features are, Find My provides peace of mind to those who are afraid that they might lost their phones. As mentioned, the devices use crowdsourcing of information via the other location of nearby Apple devices. Just make sure to mark the item lost in another device.
Way 1. How to Find a Lost iPhone That is Turned Off via Other iDevices
If your phone has been stolen or lost, here's the easiest way on how to find a lost iPhone that is turned off. It is using the Find My app on your other devices having the same Apple ID, such as an iPad or Mac.
Begin by opening your other Apple device, such as iPad, iPod, macOS devices that use the same Apple ID.
Open the Find My app and go to Devices.
Select the lost iPhone from the list. There is an option to Play Sound or Directions, or 'mark as lost" if the other options are not working.
If you've tried playing and looking for a sound but haven't found it, enable Lost Mode on your iPhone. Passcodes are necessary to unlock your smartphone and if you already have one, to turn off Lost Mode. If you don't have one, you'll need to create a new set. Furthermore, you will be requested to input a phone number and a message that will show on the lock screen, requesting that whoever is in possession of your iPhone return it to you immediately.
Way 2. How to Track a Lost iPhone That is Turned off through icloud.com
If you don't own any other Apple device, you can still find your phone using iCloud.com. You may also turn on Lost Mode on iCloud.com. This answers the question on how to find iPhone if lost and turned off, even without the Find My app.
Using any internet browser, access the Find My function by going to icloud.com/find.
Login with your Apple ID. In this step there would be two factor identification and you gotta need to tap the verification code on an iOS device. So, if you only have one, then this would be difficult.
You'll be able to see the iCloud Find My iPhone service. Tap on the "All Devices" option and choose the lost iPhone.
Tap on either Play Sound or activate Lost Mode. Follow the next instructions that will show up on the screen.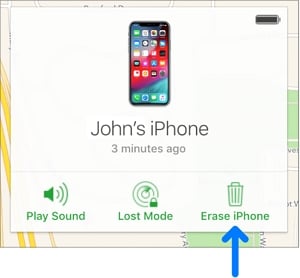 Way 3. Turn to Your Friend for Help
If you are wondering how to find lost iPhone which is switched off, you may also refer to family and friends that can help you find the device. If you have the Family Sharing Service activated along with other members, he or she will have an access to the location of all devices associated with a family member's Apple ID.
Part 4: How to Locate Turned Off iPhone without Find My App
Yes, it is still possible to find your iPhone without the Find My app. Here is how to locate a lost iPhone that is turned off using Google Maps. It is important to know that this method, only works when you constantly use Google Maps with your Google account. This would also require having the Location Services turned on before the device is stolen or lost.
Open Google Maps on another device.
Go to Google Maps Timeline.
Select the location and track your steps. It could also help in remembering where was the last time you used your phone.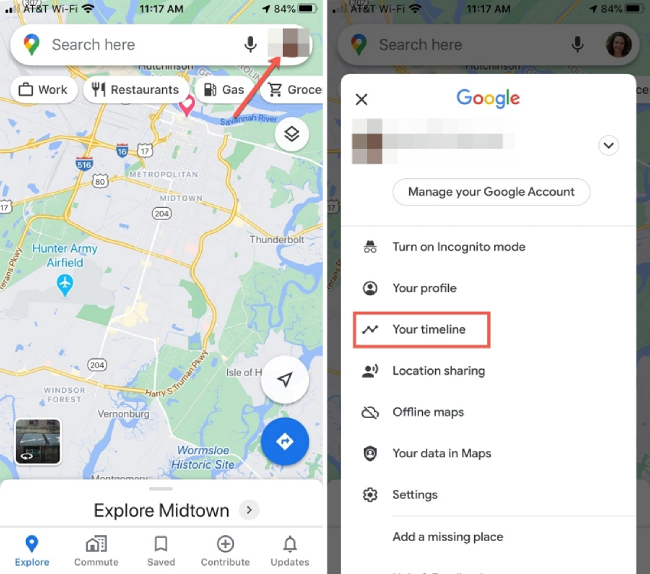 Extra Tip: How to Fake Location to Avoid being Tracked?
Like the Find My app, having the location service is really convenient. It enables the owner to easily find the items whenever it is lost or stolen, including a detailed map to assist in their retrieval. However, some users may feel that it is not safe to have the location tracking activated. This is one of the reasons why you should use the iToolab AnyGo. It creates fake locations to avoid being tracked.
AnyGo is easy to use and does not require a technical skill to be activated. Start by opening the program on your computer and connecting the device. Select the desired mode and you may now change the GPS location. Aside from iPhones, iPads can also take advantage of this service.
Step 1 Download and install iToolab AnyGo on your computer running Windows (7 or later) or Mac (10.10 or later).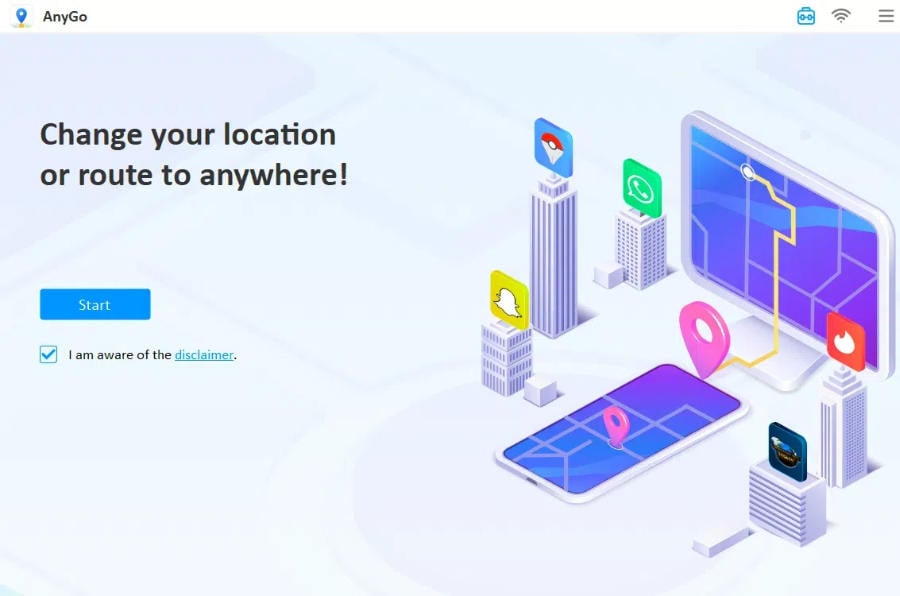 Step 2 Make sure your iPhone or iPad is linked to the same computer and you can see the current location on the map.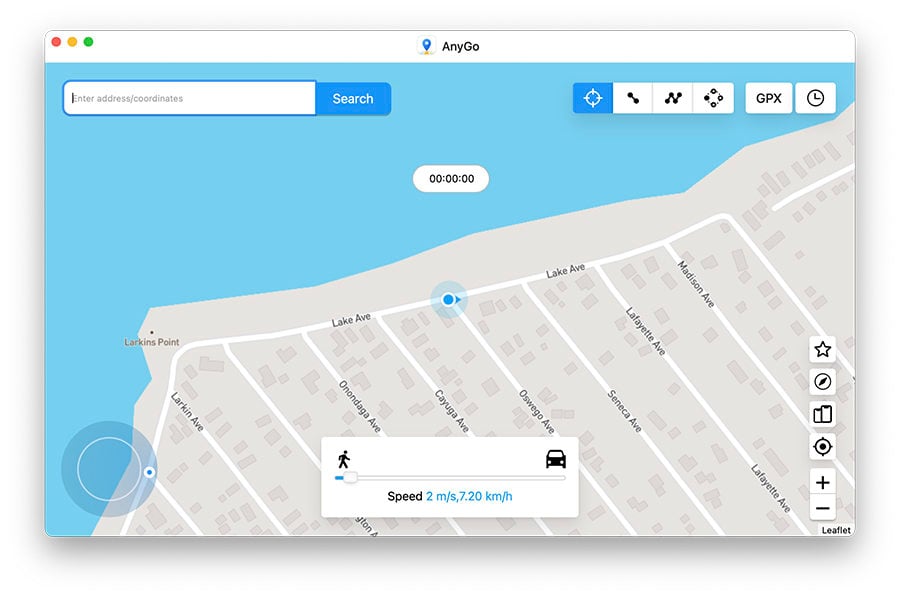 Step 3 Modify your GPS location by selecting one of three GPS Movement Simulation options: 2-position movement (forming a start and finish point), Multi-position movement (assigning several pins in various places), or Follow GPX route (dedicated for games).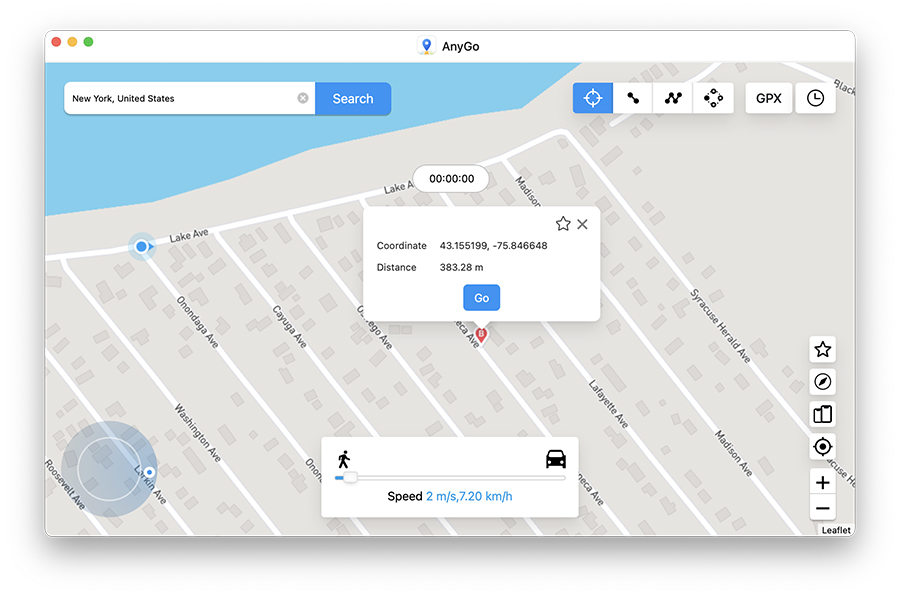 You Would Never Lost Your iPhone Now
If you are asking about how to find your iPhone if lost and turned off, it is totally possible with the help of the iOS 15 update. If you are one of those iPhone users that have another Apple device, the Find My App is your best bet. If the only Apple product you have is an iPhone, this service can also be accessed from an internet browser. Using Google Maps could be helpful, but will only provide the locations of your last movement and not of the phone. Since iPhones are considered a luxury for some, they should be handled with utmost care to avoid having them lost or stolen.