Do you want to spoof your location, enjoy online streaming, play games without region restrictions while staying safe from hackers at the same time? Well, we have the ideal discussion below for you. In the following discussion, we will discuss the functions of the Mock Location feature and how you can mock location Huaweior Androiddevices and on any iOS device too. So, let us begin.
Part 1: What Does A Mock Location Do?
Mock location is an Android feature that enables users to use a fake location with a particular custom location of their choice when using a specific app or website. It is a safe and reliable feature with which you can enjoy limitless experience. There are many uses for mock location features.
App testing is the primary use of this feature because it was built for developers for app testing. It helps them ensure their safety by not allowing anyone to track their location. Protecting your device information and location from potential hackers is incredibly beneficial. Additionally, you can readily and effectively use the mock location feature to use gaming or streaming applications that might require you to travel to different locations, like Pokemon Go, Netflix, and the likes.
Part 2: How to Mock Location on Huawei P30 Pro/P20 Pro
Mock location on your Huawei or any other Android device has almost every day benefits as discussed earlier. But to experience the benefits, we must know how to use Mock Location funciton on our devices. And below we have detailed step by step tutorial on how you can mock location huawei p30/p20pro devices.
Step 1: Launch Google play store and download any preferred but working location spoofing app. Say "Fake GPS".
Step 2: Now, open the "Settings" on your device and go to the "About phone" option. Click on the "Build Number" seven times to activate the "Developer's Option".
Step 3: Go back to "Settings". You will get the "Developer's Option" there. Toggle it on and then you will have the "Select Mock Location App" option on your screen.
Step 4: Here, hit on it and select the option for choosing the app Fake GPS app with which you want to fake your location.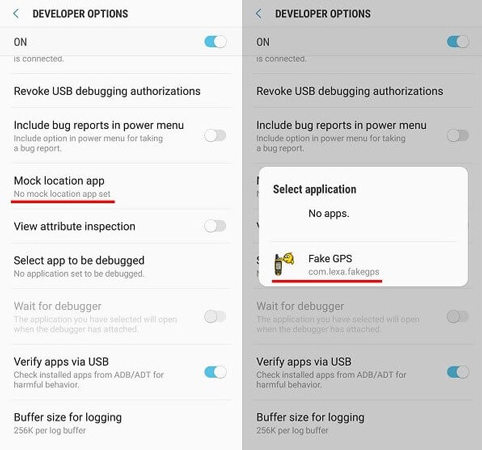 Step 5: Next, launch the app and search the location that you want to fake with. Lastly, hit on the "Play" button and you are done.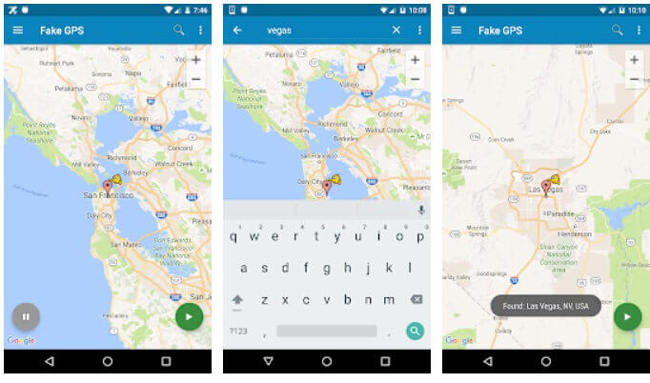 Part 3: How to Mock Huawei Browser's Location
You can readily allow mock locations in the Huawei browser as well. The steps are equally simple and free from hassles. Let us now look into the steps that will help you mock the Huawei browser's location. The steps are as follows.
Step 1: First, you have to install a fake GPS application from Google Play Store. You can choose from the numerous options available on Google Play Store.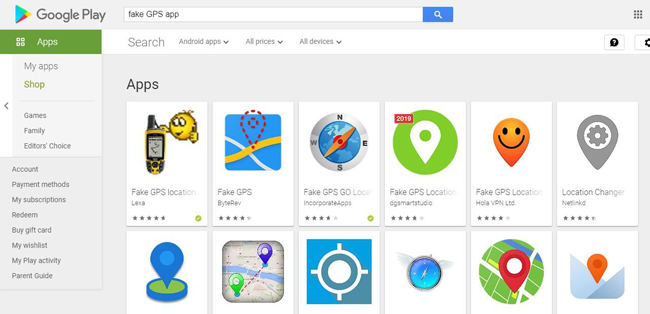 Step 2: Then, you have to allow mock location on Huawei as discussed earlier. Now, select the "Mock location app" from Developer options and opt for the fake GPS application you installed in the previous step.
Step 3: You have to run the fake GPS application on your Huawei phone. Then, enter the location in the search box that you want and click on "Go".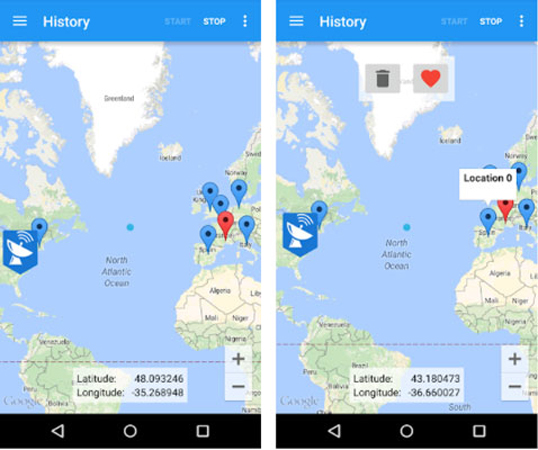 And after successfully following these steps, your device will automatically have its location in the face location that you just selected in the last step.
Also Know: How to Mock Location on iPhone without Jailbreak
When you want to mock and change your device's location, you can do so with the aforementioned function on Android because of the availability of such a feature. But how would you do it on an iPhone? Well, for your convenience, we have brought you iToolab AnyGo. This is the most trusted tool that helps iOS users change their GPS location on their iPhones or iPad and that too, without jailbreaking. The process is quite easy and effortless. The essential features of this tool include the following.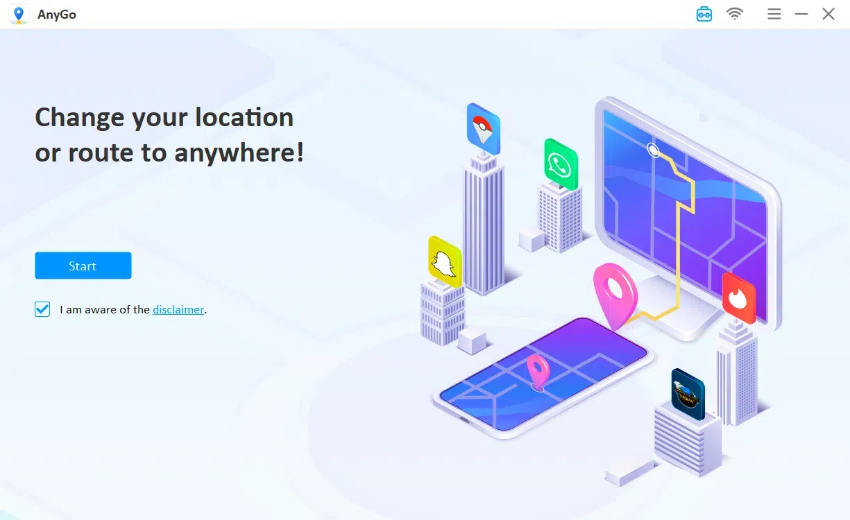 The users can change their GPS with jump mode or teleport mode.
They have the option of simulating GPS movement alongside any custom path at a natural speed.
The tool enables them to import and collect famous game GPX route files.
You can also change locations of multiple iPhone devices at the same time with this tool.
It works equally efficiently with LBS games and applications, like Pokemon Go.
The device is entirely compatible with the latest iOS 16.2 and iPhone 14.
FAQs
Q1: Does mock location change IP?
Yes, mock location changes your IP address. It is in which the process of changing or spoofing your location can be made possible.
Q2: Can the mock location be detected?
Yes, you can find multiple ways in which you can detect fake GPS locations. Cross-referencing the location data from numerous sources can detect lock locations.
Q3: How do I turn off mock location detection?
Although, it is quite difficult to turn off the detection of mock locations, you can find apps on the online platforms claiming that can help you turn off mock location detection.
Conclusion
Mocking locations on your device can help you change locations effortlessly and safely. And this can enable you to watch location restricted movies, play apps and games that work on location basis. Now, with our discussion above, we hope you have full understanding on how you can mock location Huawei or any other Android and iOS devices. With iToolab AnyGo, you can easily change your GPS location and enjoy the numerous benefits.
Spoof GPS Location on iOS/Android
Works well with LBS games and apps such as Pokémon GO.
Multiple modes to fake GPS movement.
Simulate walking, cycling or driving at a variable speed.
Spoof location of multiple iPhones simultaneously.