In the ever-evolving world of online gaming, enthusiasts constantly seek ways to enhance their gaming experience. One of the latest buzz worthy topics in the gaming community is using VPNs (Virtual Private Networks) to access and play games like Monster Hunter Now in regions where it hasn't been officially released. So, can you use a VPN on Monster Hunter Now in 2023? The short answer is yes! In this article, we will explore the possibilities, advantages, and limitations of using a VPN to play Monster Hunter Now. We will also provide a guide on how to get started. Whether you're a seasoned gamer or just getting into the world of VPNs, this article has something for you. Let's dive in.
Part 1: Can You Use a VPN on Monster Hunter Now?
The answer to this burning question is a resounding "yes." VPNs are incredibly versatile tools that help games bypass geographic restrictions and access games not officially available in their region. With a VPN, you can change your IP address and virtually relocate to a region where Monster Hunter Now has already been released. This opens up a whole new world of gaming opportunities.
Using a VPN for Monster Hunter Now not only allows you to access the game but also provides you with an added layer of security. VPNs encrypt your internet connection, protecting your data from threats and prying eyes. With the right VPN, you can experience Monster Hunter Now like a pro, no matter where you are.
Part 2: How to Play Monster Hunter Now with VPN
To begin your Monster Hunter Now adventure with a VPN, follow these simple steps:
Choose a Reliable VPN Service: Start by signing up for a reputable VPN service known for its gaming capabilities. Options like NordVPN or ExpressVPN are highly recommended due to their performance and server locations.
Download and Install the VPN App: Once you've chosen your VPN provider, download and install the VPN app on the device or gaming platform you intend to use.
Connect to a VPN Server: Launch the VPN app and connect to a server located in a region where Monster Hunter Now is already available. Common choices include servers in Japan, Hong Kong, or Australia.
Establish a Stable Connection: Ensure your VPN connection is stable before proceeding. A strong and uninterrupted connection is vital for a seamless gaming experience.
Open Monster Hunter Now: With the VPN running in the background, open Monster Hunter Now. You should now be able to bypass region restrictions and play the game as if you were in the designated region.
However, it's essential to keep in mind that there are some limitations when using a VPN for gaming:
Increased Latency: The distance between you and the VPN server can impact your latency, so it's advisable to connect to servers that are geographically closer to you for optimal performance.
VPN Detection: Some games, including Monster Hunter Now, may have measures in place to detect and block VPN usage. Stick to well-known and reliable VPN providers to minimize the risk of detection.
Potential Connection Issues: As gaming companies become more vigilant against VPN usage, you may encounter occasional connection issues. Stay informed about game updates and potential anti-VPN measures.
Terms of Service: Lastly, be aware that using a VPN to access games may go against the game's terms of service. Use a VPN for gaming at your own discretion, and understand the potential consequences.
If you're concerned about these limitations or looking for an alternative to a VPN, you can explore tools like the iToolab AnyGo. It's a Monster Hunter Now VPN spoof tool that allows you to fake your GPS location without needing a traditional VPN. This option might be more suitable for those who want a seamless experience without the potential drawbacks of using a VPN.
Part 3: How to Play Monster Hunter Now without a VPN
If using a VPN isn't your preferred method for playing Monster Hunter Now, there is an alternative option available:iToolab AnyGo. This versatile tool allows you to change your GPS location on iPhone, Android, and PC devices with ease, making it an excellent alternative to a VPN, especially if you're primarily interested in changing your in-game location. Here's how it works:
Easy way to play Monster Hunter Now at home
168,282 people have downloaded it.
Change Pokemon GO location on iPhone/Android in clicks (No Jailbreak).
Simulate GPS movement along any custom path with joystick.
Collect and import popular GPX route files for next use.
Mock GPS location on up to 15 devices simultaneously.
Works well with location-based social apps and AR games.
Fully support the latest iOS 16/Android 13.
Get Started with iToolab AnyGo
Step 1 Start by downloading and installing iToolab AnyGo on your Windows or Mac computer. Next, click on "Start" to select your device.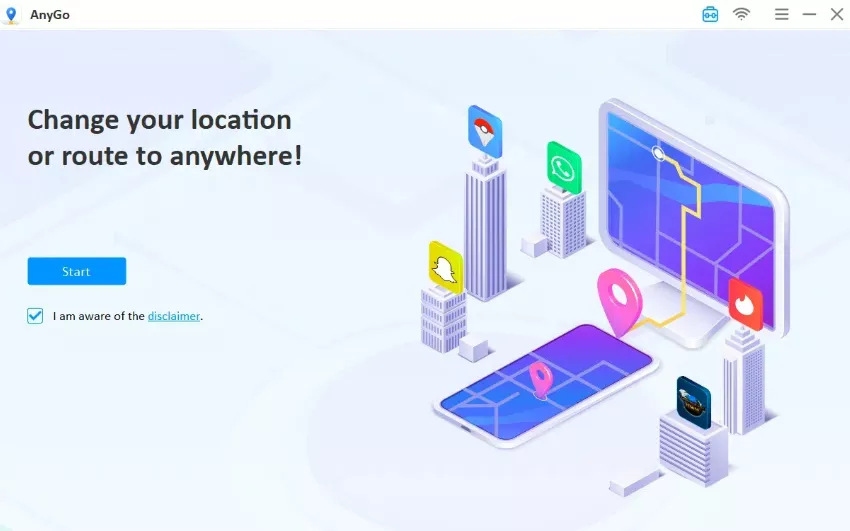 Step 2 After the connection, you should see your current location on the map that appears on the next page. If the location shown is inaccurate, click on the "Center On" icon to get the correct location.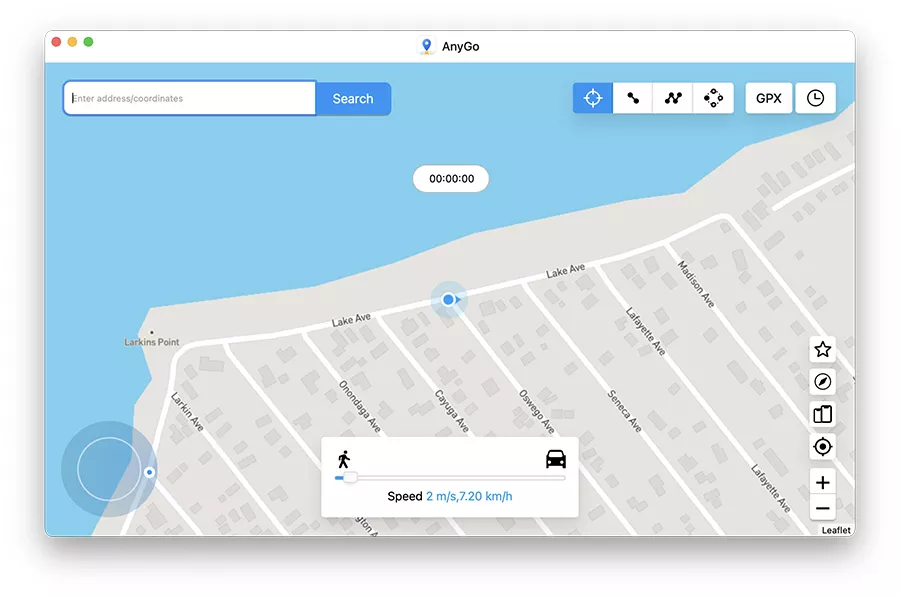 Step 3 Click on the "Teleport" icon in the upper right corner of the screen. Then, enter your desired location and click "Search."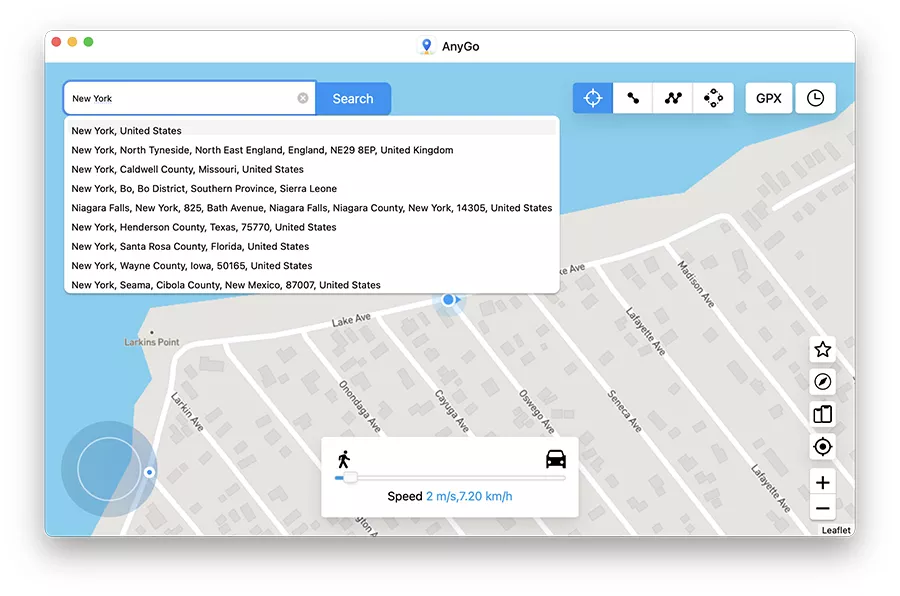 Step 4 The system will record the new desired location. Click "Go" to teleport.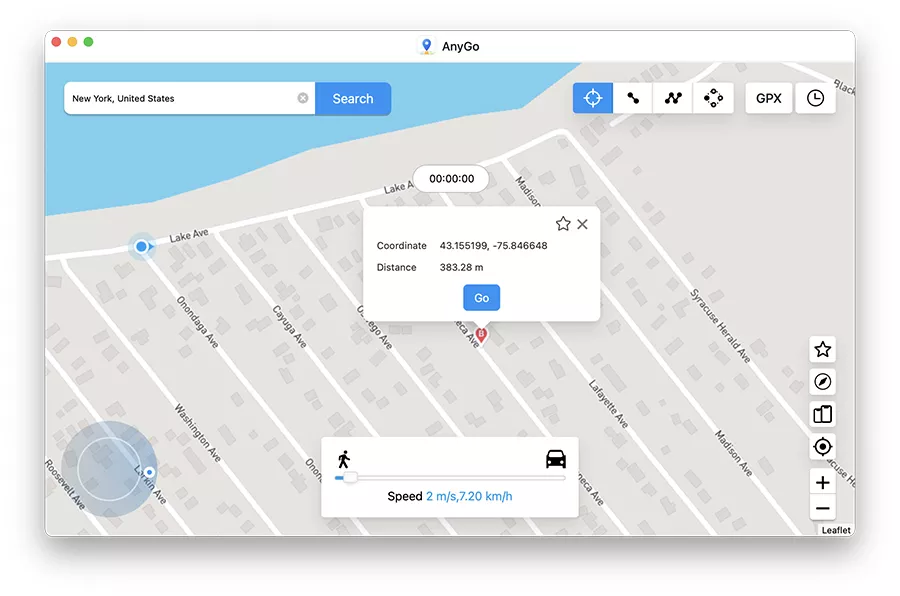 Conclusion
In 2023, gamers can indeed use a VPN or location spoofing tools like iToolab AnyGo to access and enjoy Monster Hunter Now, even in regions where it's not officially released. By following the simple steps outlined in this guide, players can bypass geographical restrictions and enhance their gaming experience. However, it's crucial to be aware of potential limitations, such as increased latency, VPN detection, and connection issues, as well as understanding the game's terms of service. With the right approach, gamers can unlock new horizons in online gaming while respecting game regulations.