Getting an error "GPS signal not found" when you open Pokemon GO? Well, there are many reasons may cause this problem. We've gathered all the solutions in this article. Keep reading to know how to fix Pokémon Go GPS not working.
How to Fix Pokémon Go GPS Not Working on Android/iPhone
There are 6 ways you can try, but if your country does not support this game, we recommend using iToolab AnyGo to fake GPS location.
1. Make Sure Your Device Is Compatible
The accuracy of your GPS depends on the device you are using. You can find a list of supported devices below: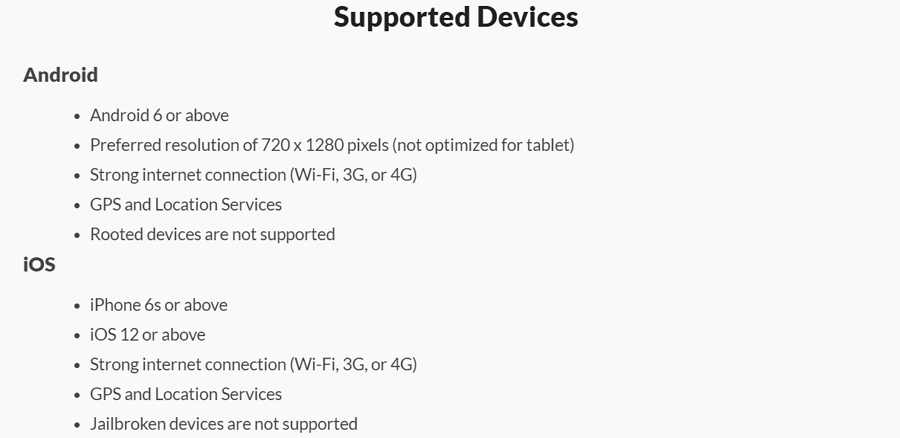 Please note that if you are using a tablet that has in-built cellular connectivity (3G or 4G) may not come with a built-in GPS sensor and may not work properly when the mobile data networks are busy or congested.
2. Make Sure Your Signal Strength Is Strong
Another important reason cause GPS not working in Pokémon Go is the Wi-Fi or cellular data connection isn't strong enough. Both Wi-Fi and cellular data may slow down significantly if there is heavy usage, even if they show full bars.
If you are outside and you still can't find a GPS signal, make sure that Wi-Fi is turned on. Here's how to turn on Wi-Fi:
While in Pokémon Go, swipe up from the bottom to enter the Command Center.
Tap on the Wi-Fi signal to make sure that it is highlighted.
You can also try switching between Wi-Fi and Cellular data to see if GPS accuracy will improve. Or, you can try to use a different Wi-Fi network if you suspect the one you are using is not working properly.
3. Close the App and Reopen It
The problem could also be related to the Pokémon Go app itself. Closing the app and then reloading it can help you reconnect your GPS signal.
Follow these simple steps to do it:
Press the Home button to go back to the Home screen.
You can open another app or do something else without the device for a few minutes.
Once you've given the device a chance to breathe, double-press on the Home button to open the multitasking screen.
Swipe up on the Pokémon Go card to close the app.
Reload the app to see if the problem has been resolved.
4. Try to Play in Urban Areas
If you are playing the urban areas with a lot of tall buildings, your GPS may fluctuate in accuracy from time to time, affecting how you are playing the game.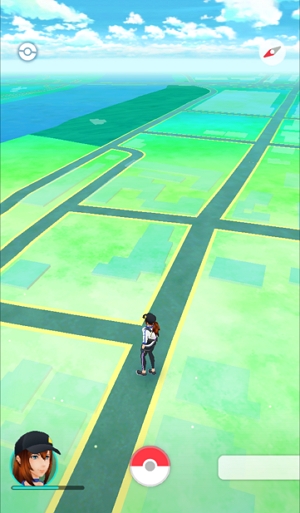 5. Still Can't Solve the GPS issue?
If even after trying all the solutions that we have talked about above, you are still unable to get the GPS signal to work, then the problem may not be with your device at all, but with Niantic's servers. In this case, there is nothing you can do but wait for Niantic to get their servers back online.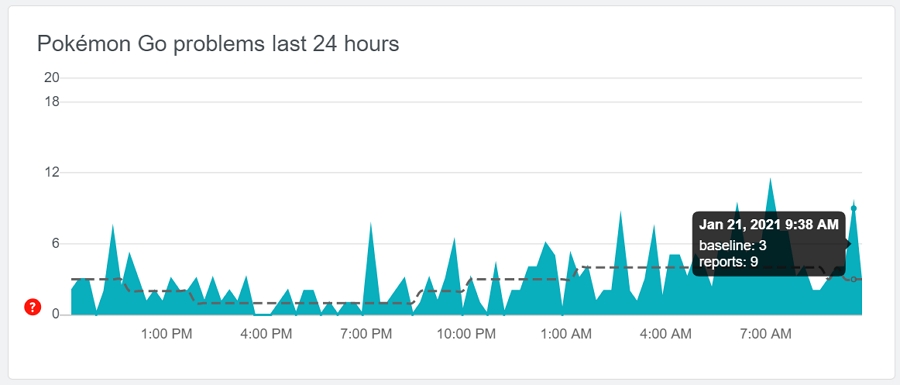 6. Use an iPhone Location Spoofer
It is also quite possible that Pokémon Go is not working in your area. If the GPS signal is getting back, you can choose to use an iPhone location spoofer to fake GPS location on iPhone at home without walking.
This can be easily done using iToolab AnyGo, a desktop solution that allows users to easily change the GPS location of any iOS device in simple clicks.
Fake the GPS location of iPhone without jailbreaking the device.
It is very easy to use and won't install any suspect packages or malware on your device.
Teleport the GPS location of the device to anywhere in 1 click.
Simulate the movement with customized route and speed, and pause the route at any time, anywhere, making the movement more natural.
Works well with common location-based apps such as Pokemon Go, Grindr, Tinder, Life360, WhatsApp and Snapchat.
Compatible with most iOS devices and iOS versions, including iPhone 12 running iOS 14.
Follow these simple steps to use AnyGo to change the GPS location of your device:
Step 1: Launch AnyGo on your PC or Mac and connect the iPhone to the computer using USB cables. Wait for the program to detect the device and then click on "Start" to begin.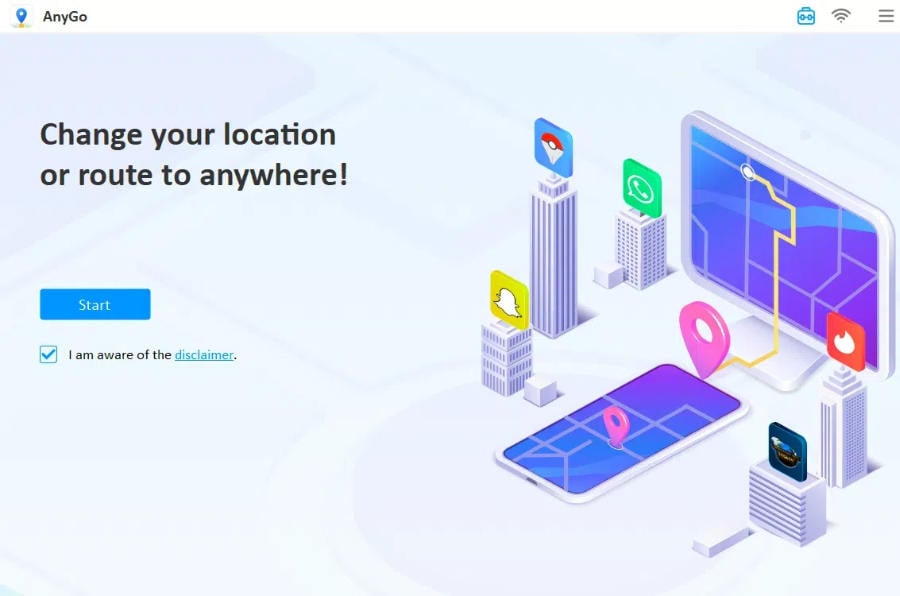 Step 2: A map will appear on the screen showing the current location of the device. To teleport the device, simply click on the "Teleport" icon at the top-right corner and then enter the location you would like to use. Click "Search".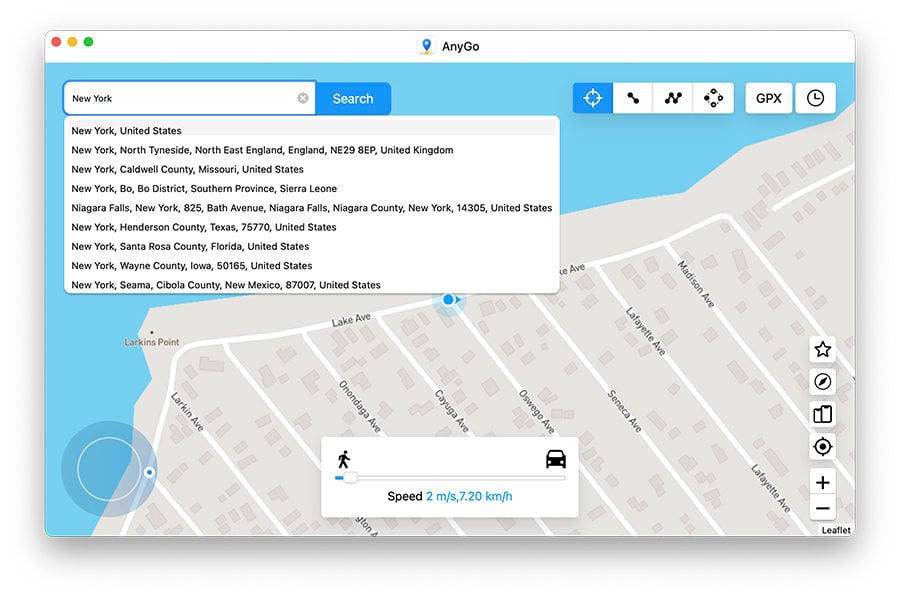 Step 3: A popup indicating the exact coordinates of the location you have chosen will appear on the screen. Click "Go" to change the device's location to the newly selected location.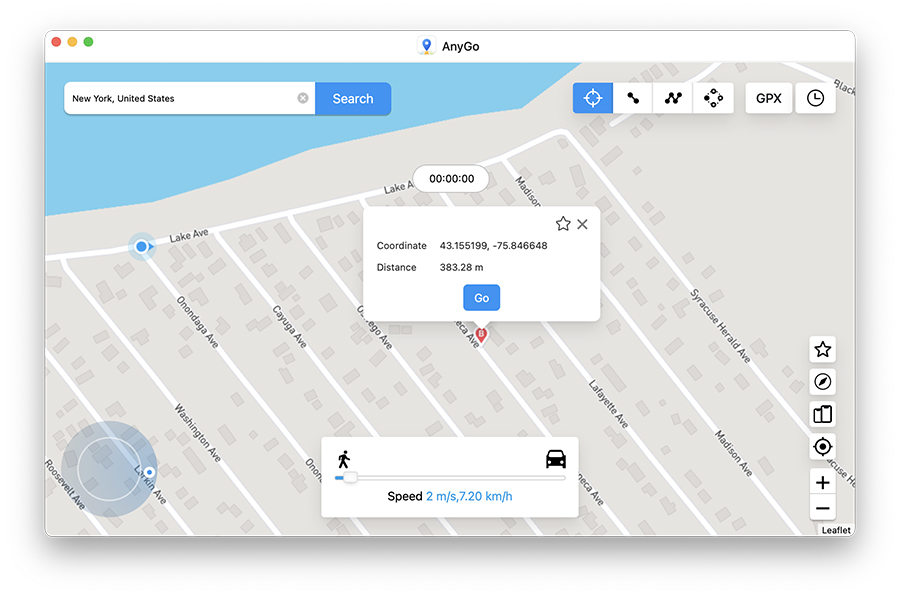 You will now be able to catch Pokémon in the new location. You can always change the location back to the original by restarting the device.
Also Read: How to Use Fly GPS to play Pokémon Go
Final Thoughts
Now you know why your GPS not working on Pokémon Go and how to solve this problem. Hope you have a good trip on Pokémon Go. If you think this article is helpful, comment below to let more player know.