If you are a gaming lover, you must have played Pokémon GO several times. It is an amazing game, but you need to travel to catch Pokemons, have battles, hatch eggs, etc. It is not possible for everyone to move and play the game.
A Pokemon GO spoofer Android is a tool that allows you to move anywhere in the game without even moving in real-time. It will help the user to hatch the eggs in Pokémon without flying to another place. Playing Pokémon GO with a GPS spoofer is more convenient because it saves you from traveling to a distance.
In this article, we will guide you about safe spoofing and recommend a few software that legitimately works and provides you with a better gaming experience.
Part 1. Can You Still Spoof in Pokémon GO Android?
Yes, you can still play Pokémon GO on 2023 Android devices. You can easily hatch the rare eggs no matter how far through a professional Pokemon GO Android spoof. Most of the people are tied up and cannot go outside and play Pokémon GO, so in this case, using a location spoofer is a blessing. If you are a busy person, you should always take the help of a GPS spoofer to ace Pokémon GO with premium collectibles.
You need to be careful when using the location spoofer because it may result in banning the account. Try to use the GPS spoofer in a limited manner and enter the distance, which looks real because sometimes people enter a massive distance, which is unacceptable. You will result in a permanent ban by Niantic.
The officials are always spying on players' activities, whether playing fairly or cheating with third-party apps, so you should use the Pokemon GO spoofer android for a limited time. You should never use a location spoofer on rooted devices because your phone's security was downgraded.
Part 2. 100% Working Pokémon GO Spoofers Android in 2023
Numerous software works as a location spoofer, but they are not secure and trusted. The unauthentic software will permanently ban your precious accounts because they don't mask the activity properly, and you will easily get caught by the officials. In this part, we will list the three 100% working Pokémon GO spoofers and discuss the steps of working for each.
iToolab AnyGo
iToolab AnyGo is one of the safest and most trusted GPS spoofers designed for GPS-based games and applications to serve its users. Using this type of location spoofer is fun because it has a joystick and keyboard mover that allows you to move the location at a specific point.
You can also use iToolab AnyGo for social media applications to fake your locations in multiple places. It saves your most used locations for future use.
Features:
It is one of the fastest location movers.
It has a simple and attractive interface.
You can also vary the speeds of moving to driving or walking.
You can search for a location in iToolab AnyGo and move it to a specific point through the joystick.
It also generates a GPX route file that you can view later.
Let's start with the steps and learn how to use this software to spoof location in Pokémon GO.
Step 1 Download iToolab AnyGo on your PC and click Start to proceed.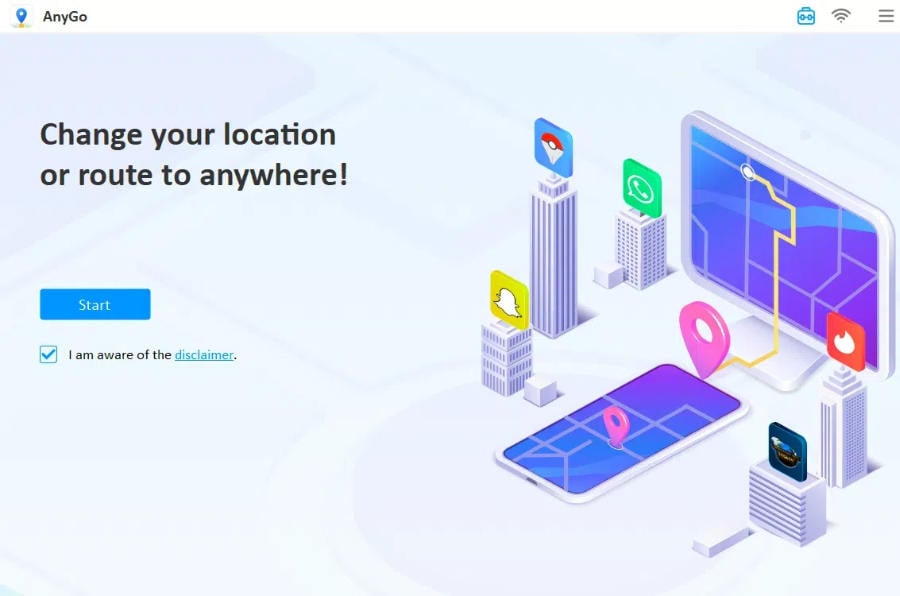 Step 2 Connect your device via data cable and make sure that you have unlocked the device to establish the connection with the PC.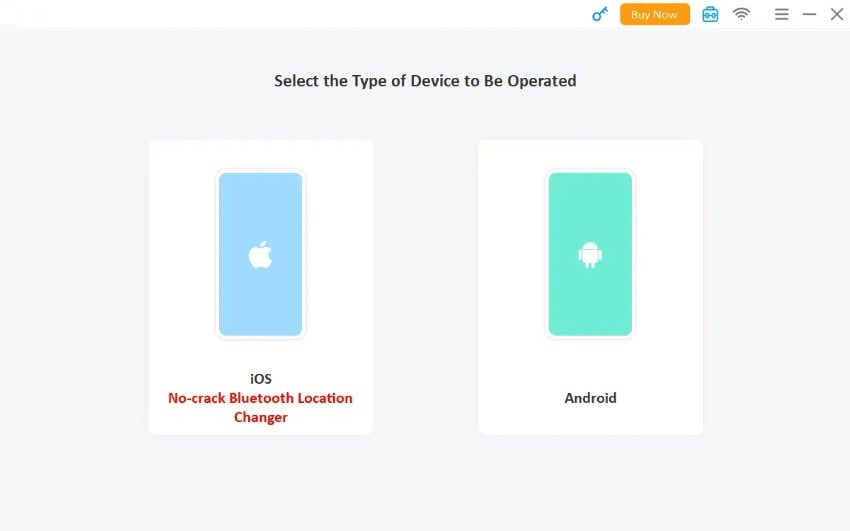 Step 2 After the successful connection, search for the desired location at the left-hand search bar. Click the GO button in the small window to start the spoofing. It will immediately move the location to your desired place.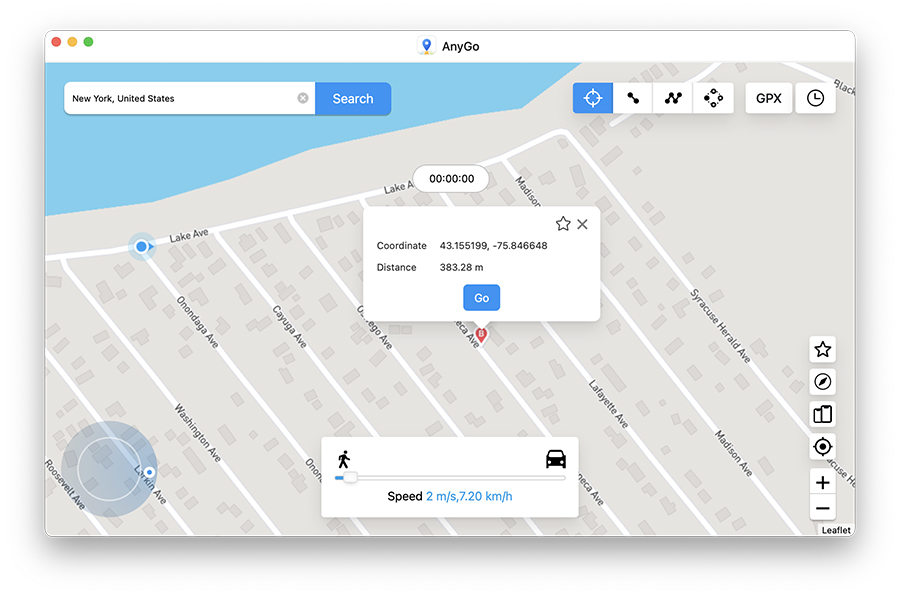 iPogo
iPogo is a high-end location spoofer allowing you to play Pokémon GO from anywhere. It will break all the geo-restrictions and provide users with a better gaming experience. You can say that it is the modified version of Pokémon GO that simulates your location with several cheats and hacks to level up rapidly.
One disadvantage is that it doesn't work on standard devices, and you must jailbreak your iPhone or root your android device to use it.
Features:
It has a one-click bag cleaner to delete all the files in one click.
It has an auto-catch feature that allows you to catch and spin/stop without being near the device.
The spawn booster will increase the population of Pokémon around your location.
It has a feature that blocks you from clicking the non-shiny Pokémon.
The steps to use this are as follows:
Step 1: Download and install iPogo on your PC.
Step 2: Login or create a new account in iPogo. Go to Settings from the hamburger menu, and tap Activate to start using it.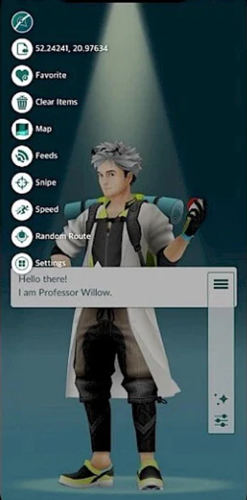 Step 3: Tap the Map icon and search for the desired location. Set the coordinates, or you can use the filter option. It will automatically spoof the location to the desired location.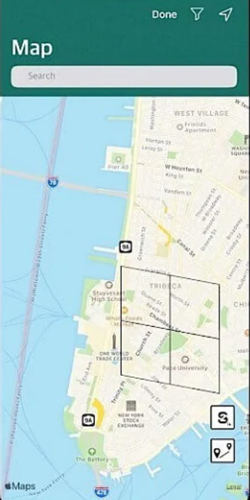 PGSharp
PGSharp is a well-known and reliable GPS spoofing tool to move your location to your desired place. It will have a very low chance of getting banned because of the high level of security. You can use it freely and play Pokémon GO without any interruption.
Features:
It has a joystick feature to simulate your movement.
You can set the auto walk feature to hatch the egg at a distance.
You can manipulate the walking speed of the trainers.
Step 1: Download and install PGSharp on your PC. Login to your account and enter the game.
Step 2: Select the location, turn on or manipulate the features from the settings. Move the location according to your needs.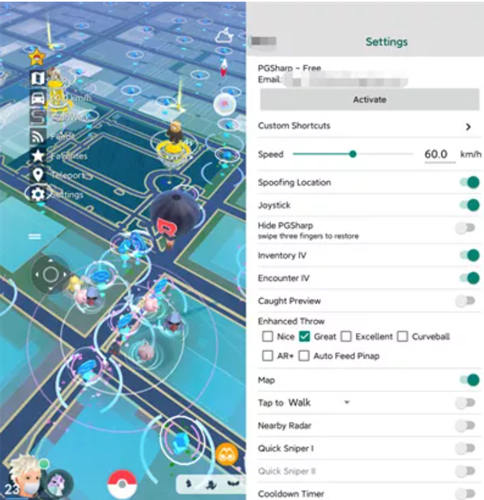 Also Know: How to Get The Joystick In Pokémon GO Android?
Use the joystick mode in iToolab AnyGo at the bottom left corner. Use the keyboard's up, left, right, and down keys, or you can use your mouse to move the location at a specific point. You can vary the speed by dragging the slider for faster movements.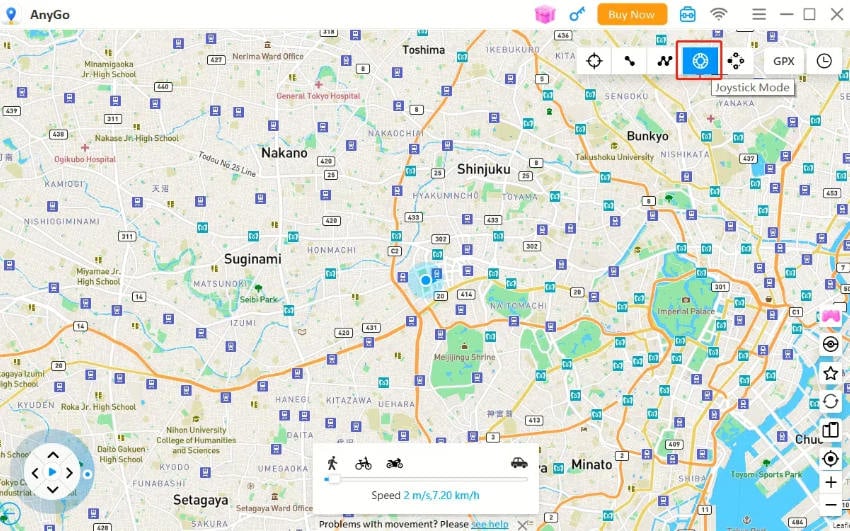 Conclusion
In conclusion, you have learned effective ways to spoof the location while playing Pokémon GO. You can try any suitable Pokemon GO spoofer Android. We recommend you use iToolab AnyGo for accurate movements and to save your precious accounts from getting banned.
Spoof GPS Location on Pokemon Go
Works well with LBS games and apps such as Pokémon GO.
Multiple modes to fake GPS movement.
Simulate walking, cycling or driving at a variable speed.
Spoof location of multiple iPhones simultaneously.