Do you like Monster Hunter Now and wish to unrestrictedly explore the huge game world? The spoof Monster Hunter Now located on iOS is the only place to look. The process of spoofing your position is modifying your GPS coordinates to make it seem as though you are someplace else.
In Monster Hunter Now, you can get access to additional monsters, resources, and features by pretending to be anywhere else on iOS. The greatest spoofing app of 2023 will be demonstrated in this post along with how to fake the Niantic Monster Hunter Now location on iOS.
Understanding of Spoofing Monster Hunter Now Location
A game called Monster Hunter Now utilizes the location of your smartphone to offer you creatures that you may hunt. Using a specialized program or application to alter your device's position and trick Monster Hunter Now into believing you are someplace else is known as "spoofing your location."
It is analogous to using a false address to obtain advantages that you are not entitled to. Some players may be able to obtain an unfair edge over Niantic during events and challenges by employing this strategy to earn Monster Hunter Now.
Spoofing Monster Hunter Now Location on iOS [3 Options]
In 2023, the top Monster Hunter Now spoofer alternatives for your iOS device will be shown to you in this section. Its features and capabilities might also improve and simplify your spoofing experience.
1. iToolab AnyGo [HOT]
With the helpful and user-friendly spoofing software iToolab AnyGo, you may modify the GPS position of your iOS device without having to jailbreak it. Along with other location-based games and applications, it functions well with Monster Hunter Now. Players may travel automatically and change directions in real-time on the map by using the Joystick Mode. Because the program has never resulted in an account being blocked, users heartily suggest it for location changes.
The Best Spoofing App for Monster Hunter Now
168,282 people have downloaded it.
Change Monster Hunter Now location on iPhone/Android in clicks (No Jailbreak).
Simulate GPS movement along any custom path with joystick.
Collect and import popular GPX route files for next use.
Mock GPS location on up to 15 devices simultaneously.
Works well with location-based social apps and AR games.
Fully support the latest iOS 16/Android 13.
How to Spoof Monster Hunter Now on iOS with iToolab AnyGo
Step 1 Download and install iToolab AnyGo on your iPhone.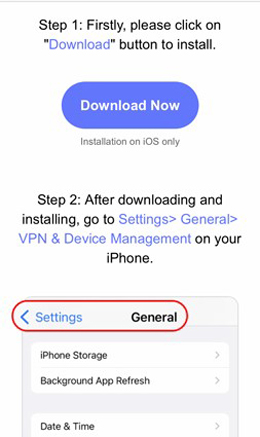 Step 2 Launch the app and enter the address or coordinates of the location you want to teleport to.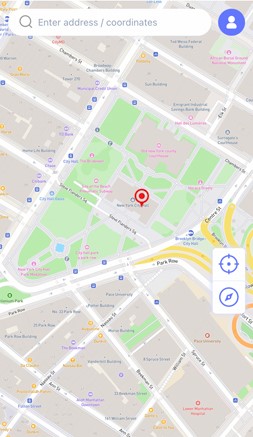 Step 3 Select the location and tap "Teleport.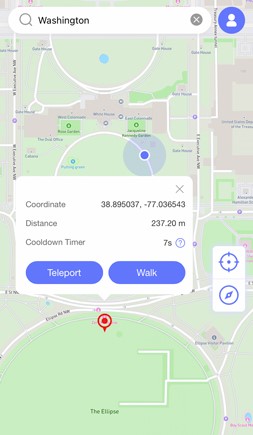 Step 4 iToolab AnyGo will ask you to configure VPN. Tap "Configure VPN" to continue.
Step 5 Your location will be changed to the new location.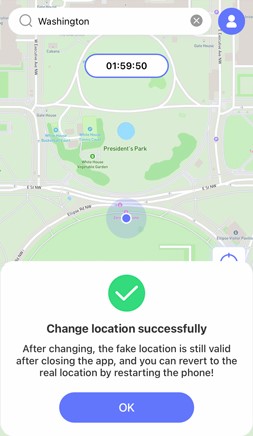 2.iPogo
Niantic's Monster Hunter Now users may now travel anywhere at any time with the aid of the iPogo app. It offers cheats and hacks to advance your game. If you use iOS, you must have at least 2 GB of RAM and iOS 14 or later. To utilize this tool, you must activate Developer Mode if you're running iOS 16. Remember that iPogo doesn't operate with regular iOS devices, therefore to install it on yours, you must jailbreak your iPhone.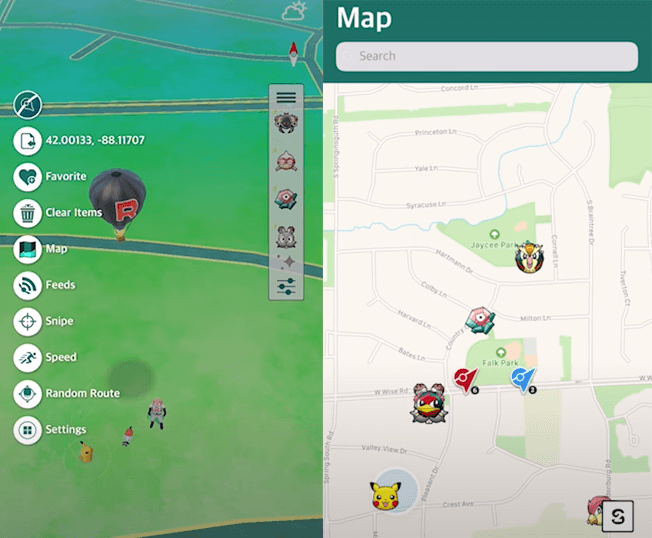 3.iSpoofer
You may use iSpoofer, an easy-to-use iOS software, as a virtual joystick to manipulate your GPS location. In games like Pokemon Go and Monster Hunter Now, this functionality offers you an advantage. Because it interacts effortlessly with many location-based social networking apps, it's an excellent option.
It's a helpful tool for gamers and anybody who wants to fast-shift their location because it enhances your experience overall in addition to offering the iSpoofer functions.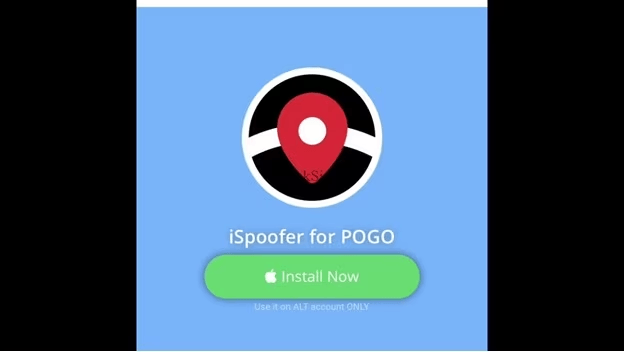 A Comparison of the Best Monster Hunter Now Spoofer AnyGo, iPogo, iSpoofer
| Features | iToolab AnyGo | iPogo | iSpoofer |
| --- | --- | --- | --- |
| Jailbreak Required | No | Yes (jailbreak required) | Yes (jailbreak required) |
| UI | User-friendly interface | Customizable interface | Reliable interface |
| GPS Location Control | Yes | Yes | Yes |
| Device Simulation | Yes | No | Yes |
| Location History | Yes | No | No |
| Speed Control | Yes | No | No |
Why Consider Spoofing Monster Hunter Now Location
While Monster Hunter Now has groundbreaking augmented reality (AR) capabilities, its location-based gameplay can occasionally limit access to rare creatures and events. You may improve your game experience and discover chances by pretending to be somewhere else.
1. Spoofing broadens your game experience by granting you access to monsters and events from several locations.
2. Use spoofing to discover resources and creatures more quickly while saving time.
3. Use location spoofing to participate in hunts and events in various locations and meet hunters from across the globe.
Conclusion
Spoofing your location in Monster Hunter Now is a thrilling way to play Monster Hunter now easily. Therefore, you should always spoof your location with caution. To avoid the risks, use a reliable and safe spoofing tool for iOS devices.
One of the best tools for iOS spoofing is iToolab AnyGo, which has sophisticated features including cooldown timers, GPX route importation, and GPS movement simulation. Visit their official website to download iToolab AnyGo and experience Monster Hunter Now in a whole new way
Hot FAQs about Spoofing Monster Hunter Now
1. Do Spoofing Tools Work on All iOS Devices, and Are They User-friendly?
The usability and compatibility of spoofing programs for iOS devices vary; some need jailbreaking, while others do not. Although it may only have a few capabilities or require a computer connection, iToolab AnyGo is an easy-to-use program that lets users import GPX route files for popular games, simulate movement, and adjust GPS position.
2. Can I Revert to My Original Location after using a Spoofer in Monster Hunter Now?
Yes, it is rather easy to get back to your actual location after using a spoofer. Simply disable the spoofing function, and your smartphone will resume utilizing its actual GPS position. Spoofing tools only briefly alter your position; after you stop using them, your device will return to utilizing its actual GPS coordinates.
3. Is iToolab AnyGo Safe for 2023?
For 2023, iToolab AnyGo is regarded as a reasonably secure spoofing tool. It has undergone comprehensive testing and is recognized as secure and dependable. It does not gather or disseminate your personal information, nor does it alter or corrupt the system files on your device. The anti-cheat system cannot identify the cooldown timer function.