Apple Watch has been considered one of the easiest and simplest ways tounlock your favorite Mac. Everything works fine as long as your Apple Watch isworking perfectly. In this blog, we'll discuss why your Apple Watch not unlocking Mac. Furthermore, we'lldiscuss how iToolab UnlockGo will help you resolve unlocking issues.
Part 1. Why is Your Apple Watch Not Unlocking Mac?
There are many reasons may cause your Apple Watch not unlocking Mac. We've gathered all the reasons here.
Reason1. Is auto-loginenabled
The unlock Mac with Apple Watch not working issue occurs when anauto-login feature is disabled. The auto-login feature allows you toautomatically sign in to your Mac without manually entering your id andpassword.
Reason 2. Is Apple Watchpaired correctly
If you've forgotten to pair your new Apple Watch with your Mac, then youare most likely to encounter the Apple Watch not unlocking Mac any more errors.
Reason 3. Not enable theunlock Mac feature
To unlock your computer using Apple Watch, you need to make sure thatyou've enabled the unlock Mac feature. Open the System Preferences tab, youneed to enable the unlock Mac feature. For this, you need to enter your systempassword and restart it.
Reason 4. Apple Watch isfar from Mac
Make sure your Apple Watch is placed near your Mac. While unlocking yourMac via Apple Watch, you need to place your Apple Watch near the Mac. To bemore precise, the Apple Watch should be between 48 inches, 4 feet, or 1.22meters in distance.
Reason 5. Updated Apple Watch
An outdated version of macOS and Apple WatchOS can also create issuesduring the unlock process. You need to make sure that Apple Watch and Mac bothhave the latest OS version. For Mac, you need to have at least macOS Sierra onyour Mac and WatchOS 3 on your Apple Watch.
Part 2. How to Fix Apple Watch Not Unlocking Mac?
1. Requirement for SettingUp Auto Unlock
Before enabling the auto Unlock feature, you need to make sure thefollowing requirements for setting up the auto-unlock feature:
You must've at least a 2013 Mac or the latest version of MacBook Pro.
The Apple Watch must have at least WatchOS 3 version.
Disable the two-factor authentication for iCloud.
Use the same iCloud account to log into your Mac and Apple Watch.
Disable the passcodes on Apple Watch and Mac.
2. Set Up Auto Unlock
If automatic login is enabled then you need to perform the followingeasy steps.
Click on the Apple icon located at the top left corner of the screen.
Go to System Preferences > Users & Groups.
Click on the lock to modify changes and enter your system password tocontinue.
Click on Login Options and then tap on the Off button to turn onthe Automatic Login menu.
3. Reset the radios
Auto Unlock feature needs Bluetooth 4.2 and Wi-Fi. The feature will stopworking if any of the connection options on either device stops working, theauto-unlock feature won't work. Perform these actions to reset the radios onyour devices:
3.1. Apple Watch:
Open the Control Center by swiping up the Watch Face.
Tap on the Airplane Mode button to turn off the radios.
Now, tap on the Airplane Mode button again to turn on all radios.
3.2. Radios on Mac:
Tap on the Turn Bluetooth Off button by tapping on the Bluetooth iconlocated in the menu bar.
Tap on the Turn Bluetooth On by going into the menu bar again.
Now tap on the Turn Wi-Fi icon located in the menu bar.
Click on the Turn Wi-Fi On located in the menu bar under theWi-Fi option.
4. Reboot Apple Watch and Mac
4.1 Reboot Apple Watch:
Tap and hold the Digital Crown along with the Side button at the sametime.
Keep holding them till you see the Apple logo.
4.2 Reboot Mac:
In the menu bar, click on the Apply button.
Tap on the Restart button and wait until it restarts again.
5. Check for updates (Ifthe update does not cause the problem)
Every latest version of WatchOS and macOS comes with the latestcompatibility features. Therefore, if any of the software is outdated, you'llencounter compatibility issues.
5.1 Update WatchOS:
On your Apple Watch, head to My Watch > General > Software Updateand then check if there are any pending software updates. Click on them toinstall.
5.2 Update macOS:
On your Mac, go to Mac App Store > Updates and then check pending updatesto install.
6. Re-pair your Apple Watch
Here is how you can repair your Apple Watch:
Open the Watch app on your iPhone and head to My Watch > Tap on(Name)'s Apple Watch > Info.
Now, tap on the Unpair Apple Watch button to continue.
7. Contact Apple Service
If you're unable to find the solution to your problem, then you need tocontact Apple Support before it gets too late. There are several problems that onlyApple Support Service can resolve.
Useful Tips: How to Unlock iPhone without Passcode
iToolab UnlockGo can help you unlock your iPhone, no matter, what sortof lock or passcode you're having. The tool can help you unlock iPhonewithout a passcode and it can also help you to unlock the iCloud Activationlock. You just need to perform the following steps:
Step 1. Download and Install iToolab UnlockGo on your computer. Connect your iPhone device to the computer with USB cable, then tap on the "Unlock Screen Passcode" option in the main interface to continue.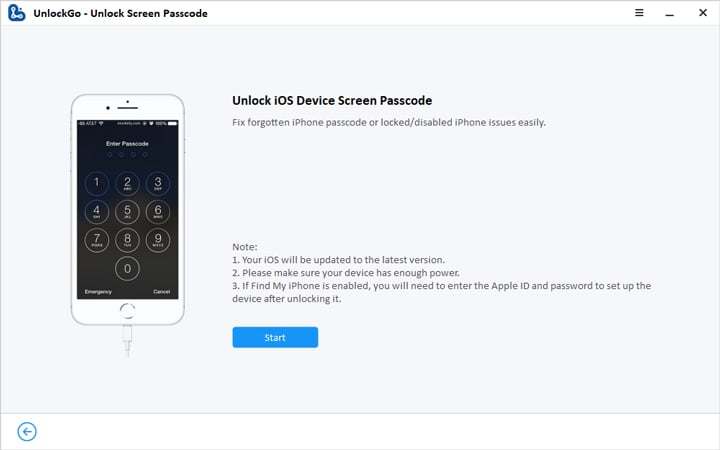 Step 2. To unlock your device, the tool will need to download the suitable andlatest firmware package. Click on the "Download" button to continue.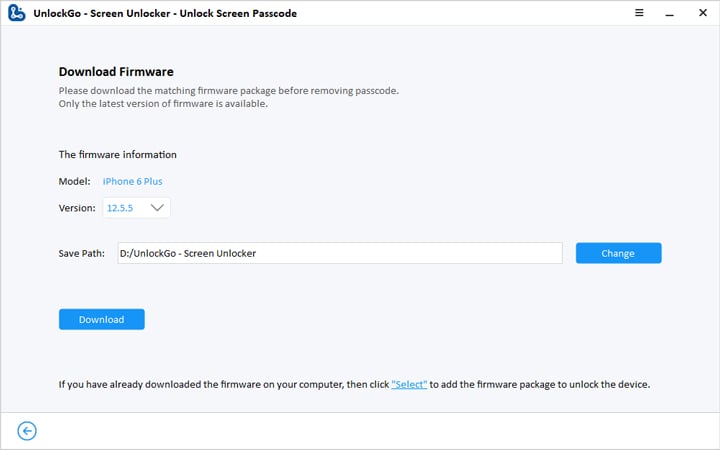 Step 3. Upon successfully downloading the firmware package, you need to click onthe "Start Unlock" button to unlock your disabled iPhone.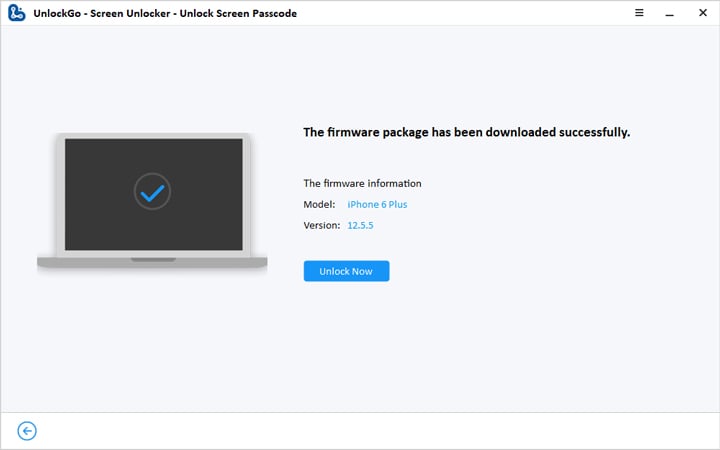 Step 4. After removal of the iOS device password, you need to set up the newpassword, Touch ID, and Face ID settings on your device. Then, you need to restore data from your old iTunes/iCloud backup.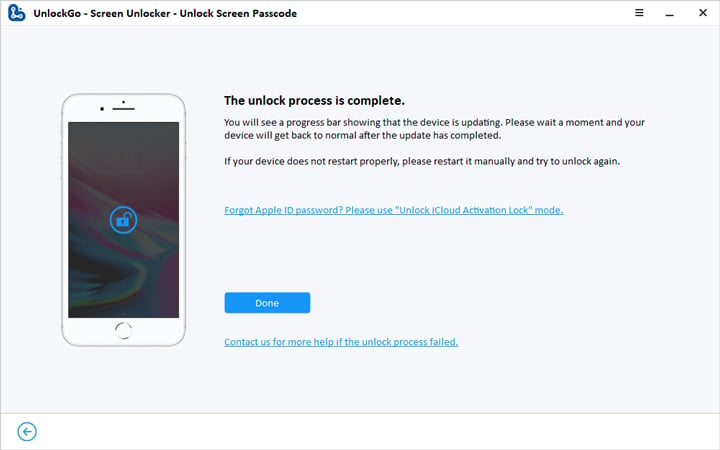 Related Questions About Apple Watch Not Unlocking Mac
Q1: How do I pair AppleWatch with Macbook?
Pairing an Apple Watch with MacBook is quite easy. All you need to do isto follow all instructions under section# 6 of Part# 2.
Q2: What do I do if myApple Watch won't unlock?
The only effective solution to access the locked Apple Watch is FactoryReset. You need to reset your Apple Watch to unlock it.
Conclusion
There are several problems that result in Apple Watch not unlocking Mac. Keeping this in view, you might be looking for effective solutions to resolve this issue. In this blog, we've discussed several free methods to solve thebefore-mentioned issue. We've also discussed the iToolab UnlockGo a tool thatcan help you resolve Apple Watch not unlocking any more issue with easy steps.