My Xiaomi phone is stuck on Fastboot. How do I fix it? It has been 10 hours and it will not reboot. Can someone help me?

— From Quora
When you are trying to restore the phone using Fastboot mode, the process seems easy initially but as you move onwards your Xiaomi/Redmi is stuck on fast boot mode. You spent hours fixing it by rebooting but got no successful results. Bear in mind if you aren't Android techy, you need technical assistance in this regard.
Make sure you keep reading to know what Xiaomi/Redmi Fastboot mode is and why you need it. It is crucial to know that Fastboot mode is intended for advanced users, so if you are tech savvy you are good to go; if not, I will help you to identify the root cause of the issue and then share the best ways to fix it.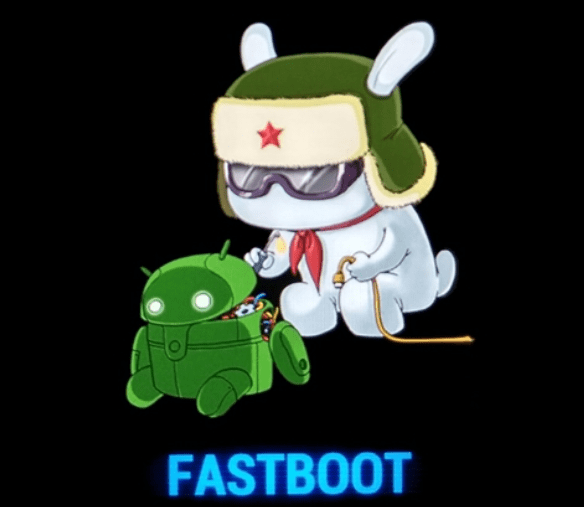 I'm an Android Tech geek & Here's the Truth
As an Android techy I come up with many troubleshoots on this query because the issue is very common but unfortunately, no one is providing a complete guide over this issue. But in this guide, you will catch everything about how to exit Fastboot mode in Redmi note 4, Redmi note 7 Pro, and other MIUI devices.
Part 1: What Is Fastboot Mode in Xiaomi/Redmi?
Your Xiaomi brings a lot for you in SDK (Software Developer Kit) including Fastboot, which is an alternative to recovery mode. Fastboot mode allows you to control your phone and OS system using an ADB interface and a command line.
Fastboot mode is generated in MIUI to help you restore your phone if you installed a failed update, change hidden settings, flash the device, do OEM unlocking, factory reset, Bootloader recovery, and fix many other issues.
Here you are all caught up about Xiaomi Fastboot mode, now it's time to figure out the reason that stuck your Xiaomi phone in Fastboot mode.
Part 2: Why Is Your Xiaomi/Redmi Phone Stuck on Fastboot Mode?
When Xiaomi or any Android device proceeds to boot, a special type of boot, known as Bootloader, is either one built into the installed ROM on your device or in some cases attached to the motherboard in form of a unique chip.
Bootloader is just like BIOS on your PCs, and as you restart the device, the Bootloader comes into action and prompts you to find a Partition (boot partition) of the boot.img (a hidden partition on your device), which ensures your device restarts smoothly. It usually takes up to 30 seconds if you force reboot the device.
The Bootloader was signed with the device manufacturer's key when the model was manufactured. As the code exists in its boot partition executed successfully i.e boot.img, it will then attempt to load its system.img, this is the partition where the entire MIUI system files are stored.
So if any shortfall affects, the system or other partitions, the keys provided by the ROM manufacturer don't match, or any important system partitions possess corrupted files, the Bootloader badly impacts, and hence your Xiaomi stuck on Fastboot mode.
Part 3: How to Fix Xiaomi/Redmi Mobile Stuck on Fastboot Mode?
While the Fastboot mode in Redmi/Xiaomi gives us the flexibility to resolve bugs and switch ROMs but it's general to enter into Fastboot mode even when you don't need it.
So, the process of exiting the Fastboot mode in MIUI devices is quite simple but sometimes it becomes complex whether due to the Recovery process startup or your phone becoming unresponsive.
So, let's see how to recover the Xiaomi Fastboot stuck so your device restarts normally.
3.1 Exit Fastboot Mode in Xiaomi/Redmi with Power Button
You can easily exit Fastboot mode using the Power buttons, as this method will conventionally turn on the device.
Press and hold the Power key for 10-15secs till your MIUI device reboots.
It will restart the phone system automatically. This process forces your device to hard reboot and turn on back to normal.
3.2 Force Restart
If the above method doesn't work, try to force restart your Xiaomi/Redmi to fix the Mi Fastboot screen using the following steps.
Press and hold the Volume Up, Down, and Power Keys together, and keep holding them for 12 seconds. This action forces your device to power off and switched on again.
As the Mi/Redmi logo appears on your screen, leave the keys and wait a while until your device finishes the setup.
3.3 Exit Fastboot via Recovery Mode
If you found your Xiaomi stuck on a Fastboot screen and doesn't recover or reboot by pressing the Power Key, now it's time to fix it using Recovery mode.
Note: When you exit Fastboot mode via the Recovery method, it will wipe off your entire phone data.
Switch off your phone using the Power button.
Now, press the Volume Up and Power Keys for about 10 seconds to enter Recovery mode.
Once a recovery menu appears on your screen, select Reboot and then choose Reboot to System. You can use the Volume keys to navigate the menu and the Power key to confirm your selection.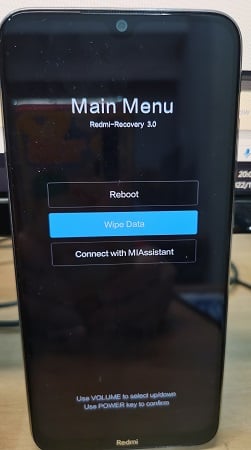 Once you select the above option, your Xiaomi will reboot to MIUI.
3.4 Use Android Multi Tools
Have you tried the above three methods but got no results? Let's fix the Xiaomi Fastboot stuck via Android Multi tools by just following the steps below.
First, you need to download Android Multi Tools on your PC.
Connect your Xiaomi/ Redmi phone to your PC using a USB cable.
Search the Android Multi-Tool file and run it. Your Android will then show a command prompt screen.
Now, choose the option Exit Fastboot Mode, this option will exit Fastboot mode on your device and reset it.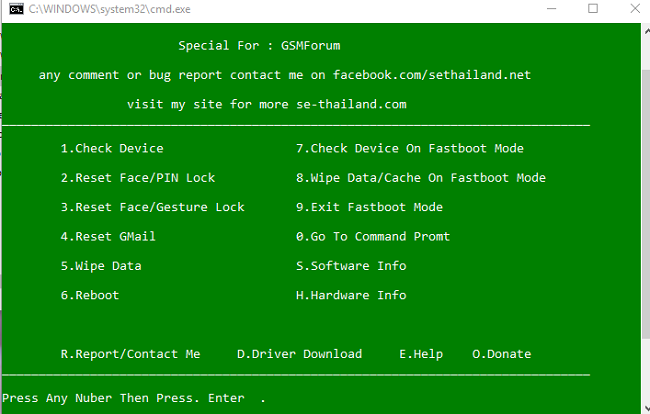 3.5 Use Minimal ADB and Fastboot Tool
Note: You need to master Fastboot and ADB to root your Xiaomi device and perform other similar advanced mods.
You often use ADB while your Android is running. ADB enables you to tweak hidden settings and access system folders, uninstall Bloatware, and do other sideload tasks crucial to install system updates.
Besides, Fastboot is an analytical tool, commonly used to unbrick your phone or to install a custom recovery. Both are third-party tools associated with the Android Software Development kit's Platform Tools Collection.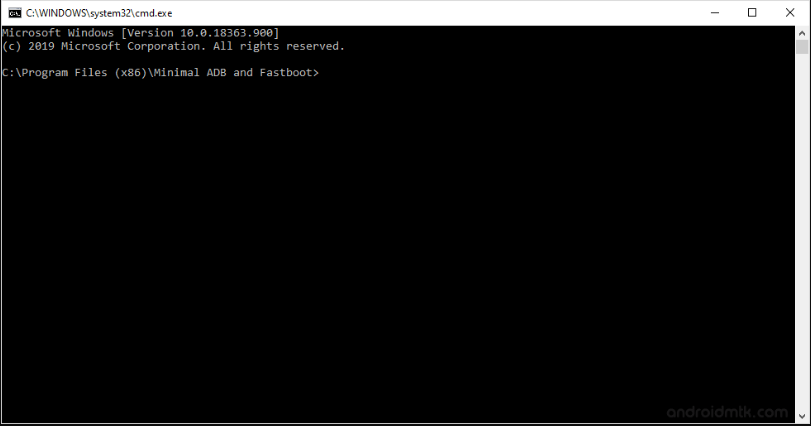 But here is a catch, if you follow the steps wisely to exit the Xiaomi Fastboot that I mentioned below, you will find it quite easy to hang off.
All you need to do is download ADB and Fastboot tool on your PC.
Look for the installation directory and enter the ADB folder.
Now, long-press the Shift button and then right-click the mouse in the empty space of the ADB folder. Now, select open the command window here.
Now connect your fastboot-stuck Xiaomi device with the PC.
Type the command fastboot devices in the prompt window and then click Enter.
Now, just locate your Xiaomi device and type fastboot reboot, and finally click Enter.
3.6 Flash the Complete ROM
XiaomiMiFlash is used to flash stock ROM firmware which is popularly known as Fastboot files. The tool is found helpful in recovering Xiaomi smartphones that require urgent stock firmware flashing.
If none of the above methods work for you and your Mi shows Fastboot mode. Then this might be the last step because attempting this process will wipe off all data on your phone including important information, media, documents, and others.
So, now you need to flash the complete ROM by using the following steps.
Install the Xiaomi Flash Tool and extract the Zip files.
Run it as administrator by right-clicking XiaoMi Flash software on your computer and then choose Run as Administrator.
Go to Driver and install all the required driver files.
You need to download the required firmware for your Redmi phone and then copy it onto your computer.
Turn off your Xiaomi device and press the Volume Down and Power buttons simultaneously to enter your phone in Fastboot mode. Connect it to a PC using a USB cable.
Now choose Refresh, and you will find a device ID. In case you don't find t, repeat the steps above.
As you got the phone ID, opt Firmware from the Select tab.
Select save user data from the below-dotted options and then choose Flash.The software will Flash the firmware to your device and you will receive a success prompt once the process is finished.
As the flash firmware is installed on your phone, press the Volume Up and Power keys to exit the Fastboot mode.
3.7 Fix Xiaomi Fastboot Stuck Issue with A FRP Bypass Tool
I hope you found the above methods effective and helpful when your Mi showing Fastboot. But I realize that you are in search of the most convenient and swift option that exits Xiaomi Fastboot in just a few clicks.
Till now I just walk you through more or less technical methods which sometimes work for you or not. Moreover, if you are not Android Pro, I suggest you don't go for Android rooting methods because they need complete attention and accuracy.
So, leave the hassle and try iToolab UnlockGo (Android), a smart all-in-one solution for your Android locking issues. It has years of experience unlocking scree locks and bypassing Google FRP lock. It's not a tool to fix Android issues, but it can help you exit Mi Fastboot mode during the process to bypass Google account verification. The top reason for recommending this tool is it makes Xiaomi's Fastboot mode exit a lot safer, easier, and faster.
You don't need to download drivers, tools, or zip files that sometimes eat up a large memory on your PC or phone. So get your hands on and check the features below:
UnlockGo Android- All-in-One Unlock Tool
1 click to exit Xiaomi/Redmi Fastboot mode.
Equipped with advanced algorithm, it guarantees a high success rate up to 99%.
The tool can help you exit Fastboot mode and remove Google FRP lock within minutes.
It is available for all Xiaomi/Redmi phones running MIUI 10-14.
Follow the below steps to solve Xiaomi/Redmi Fastboot stuck issue:
Download and install iToolab UnlockGo (Android) utility on your PC.
Step 1 Open the tool on your PC and select "Bypass Google FRP".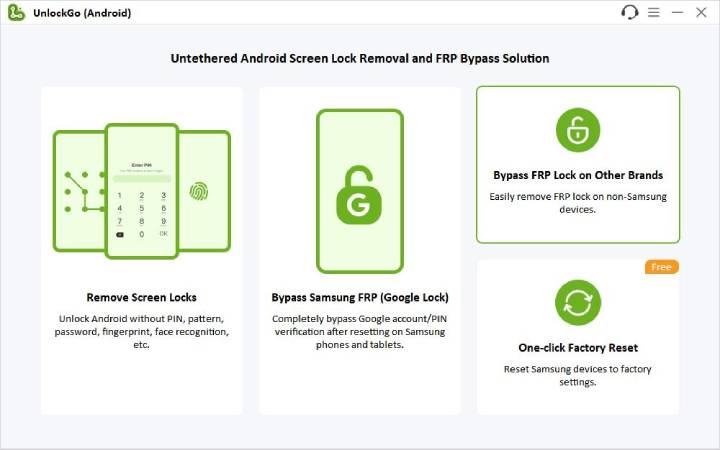 Connect your Mi device to the computer, and confirm your device information.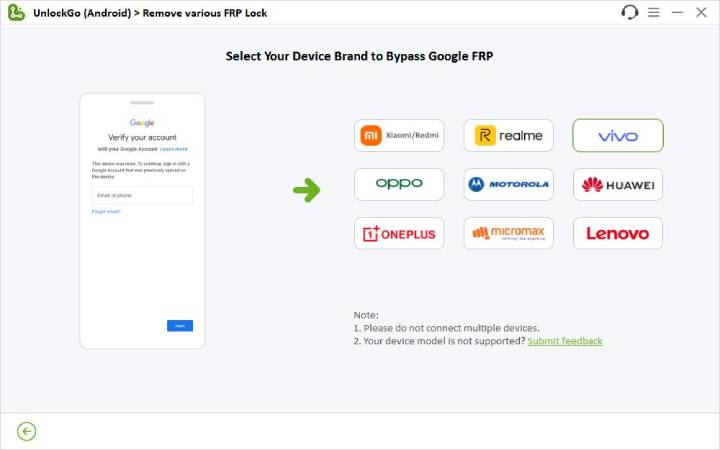 Step 2 Since your device is stuck on the Fastboot mode, you can just click "Next" in this page.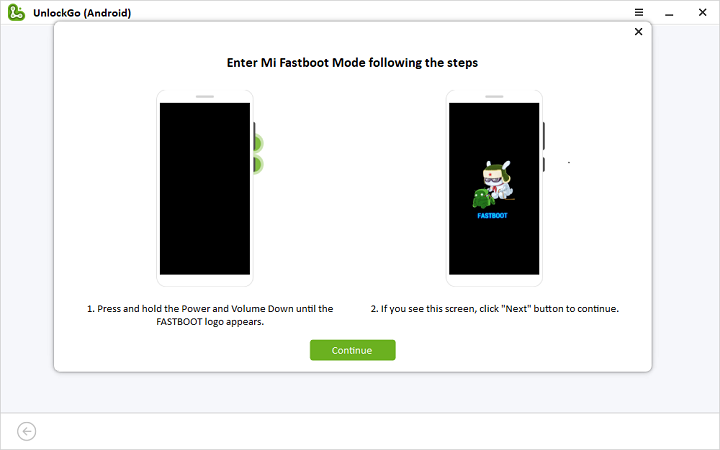 Select "Connect with MiAssistant" using the Volume keys and confirm your choice using a Power key. Click "Continue" to initialize MIUI FRP bypass.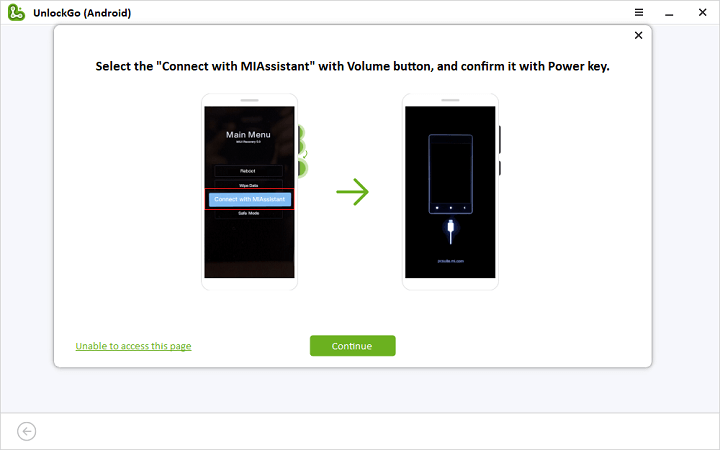 Step 3 After a while, your Redmi/Xiaomi will restart automatically with no Google account bypass restriction. Now, you have successfully exit the Fastboot mode.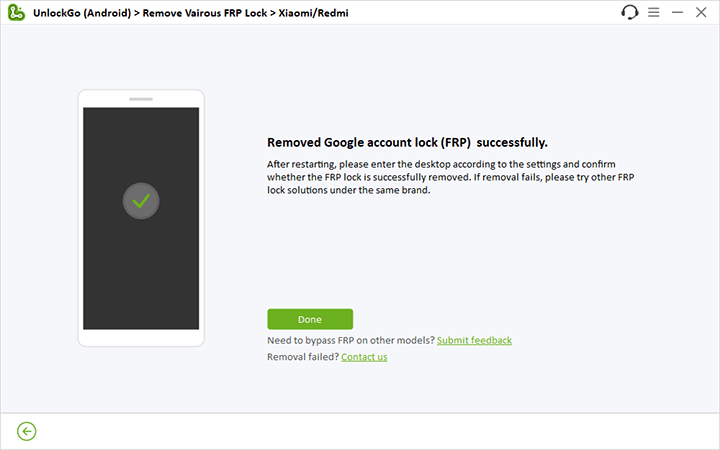 Xiaomi/Redmi: No Longer Stuck on the Fastboot Mode
I hope at this point your Redmi/Xiaomi Fastboot mode is removed and you will never face the issue again. Because we have discussed the possible reasons that stuck your phone in Fastboot mode and their fixes in detail to make sure you clear your doubts and leave with the best solutions.
But some of you might find the manual methods technical, so for a swift Xiaomi recovery try iToolab UnlockGo (Android), because trusted tools always handle your devices with care and are ready to support you if you are stuck anywhere. So, comment below to share your experience with UnlockGo (Android).