Locked Samsung phones ask for a password when you want to switch it off. Especially, when you don't remember the password and tend to turn it off instead of switching to recovery mode which keeps restarting and leads you back to the locked screen.
Let's dive into the most in-depth answers for how to turn off Samsung with password?
Method 1. How to Turn off Samsung Phone by Force Shutdown
As we know, pressing and holding the Power button will let your device power off. While your Samsung has been locked, you will need to enter PIN codes to turn it off. Now, force shutdown is the best way that will not harm your phone or remove any data. It is a natural built-in feature in your phone that closes anything running to switch off your device.
Long-press the Power + Volume down buttons for 5 seconds.
Don't move your fingers while Samsung phone is showing a system menu with power off option or restarting.
Keep holding the Power and volume down button until it shut down.
If the device still asks for a password then try other methods for how to turn off Samsung phone?
Method 2. How Do I Turn off My Samsung Phone by Removing Battery
Removing the battery to force reboot will turn your phone back to normal. Unfortunately, this doesn't work on all smartphones because most devices have built-in batteries that can't be accessed easily.
Remove the back panel of your device by detaching it from the marks that can be seen along the sides.
As you remove the battery, the device turns off.
Method 3. How to Turn off Samsung without Password in Recovery Mode
To perform a hard shut down, press the Power and Volume down buttons together for 6-10 seconds. This process acts as eliminating the battery from your device.
Leave the Volume Down and power button as you feel your phone vibrate, hold the Volume Up button.
Your device will enter Recovery Mode.
Choose Power off at the end of the list. Confirm by pressing the Power key.
Video Tutorial: How to Turn off Samusng S9+ without Password/PIN
To switch on your phone, hold the Power button for 2-4 seconds.
Hard shut down procedures can be practiced only if the device got frozen or you can't turn off the phone.
Bonus Tip: How to Unlock a Phone without Password
Did the above methods leave you with zero results? Then you must take a look at UnlockGo for Android.
iToolab UnlockGo (Android) is a strong Android unlocking tool that removes screen locks on all Android devices. If your phone is locked due to an incorrect PIN, password, fingerprint, or face recognition. Moreover, it bypasses FRP locks on Samsung devices.
Let you regain access to your device and unlock Android phone without password in five easy steps.
Step 1: Download and install the iToolab UnlockGo (Android) tool. Next, open the tool on your computer, connect your phone with a PC by USB. Choose option Unlock Screen Lock. Samsung devices before S7 should choose Unlock Screen Lock Without Data Loss.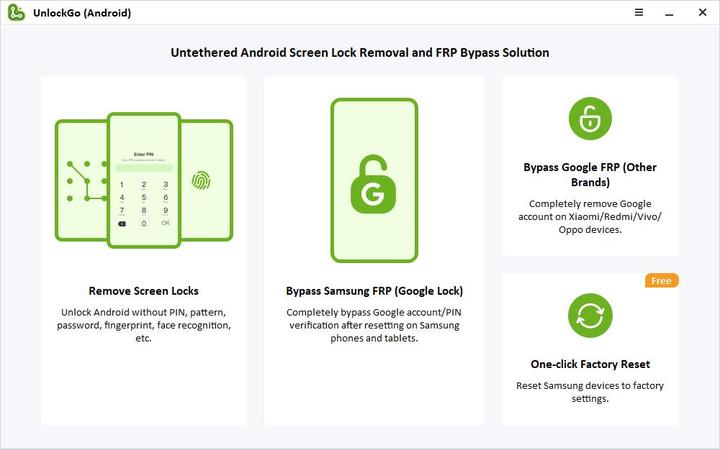 Step 2: Input correct device information in the Brand field. After choosing the brand, click Unlock to proceed.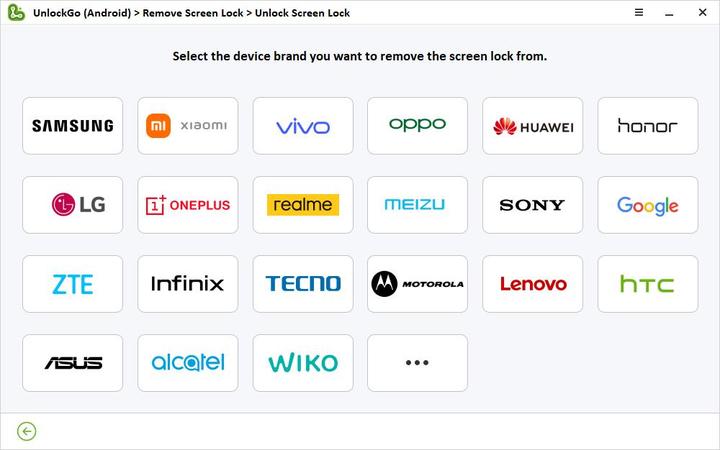 Step 3: Put your phone into recovery mode.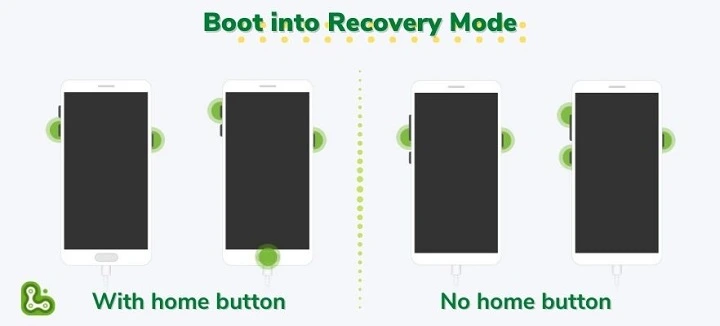 Step 4: When your phone switched to Recovery mode. Kindly follow the steps shown on your screen to remove the password.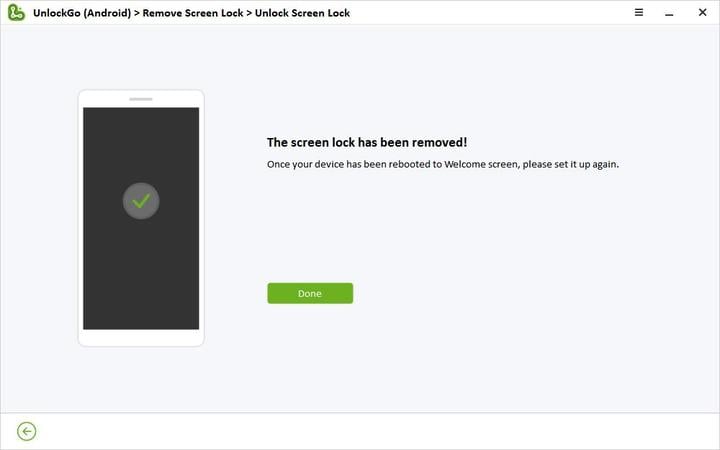 Step 5: Finally, unlock Android phone without password successfully. Reset a new password of your choice.
Summary
Updating your phone to Android 11 or 12 sometimes leads it to freeze or abnormal functioning, we went over 3 methods for how to turn off Samsung without password. The iToolab UnlockGo (Android) removes passwords within a few minutes. The software is guaranteed to keep your privacy secure while removing screen locks. With millions of positive ratings, grab it now.
Samsung Unlocker
Bypass Samsung FRP lock on Android 5~12
Remove all Android screen locks (PIN/pattern/fingerprints/face)
Unlock Samsung screen lock without data loss
Covers over 15 mainstream brands, 2000+ Android models