Imagine your dear old photo album getting fade over time. Well, no one wants to face this situation ever! And therefore, you may now want restore those old black & white photos to the digital and colored form, so as you can hold onto them forever.
Fortunately, it's possible to restore old photos with some advanced apps available in the market. To help you in picking the right one, here we share with you 8 best apps to restore old Photos Android.
Part 1: Is There A Free App to Restore Old Photos?
Yes! A lot of applications are there to help you in restoring old photos. Almost every free app has some limitations, most of them enable the users to restore files to a certain size or file type. So, when you are looking for a free old picture restoration app, check its limitations before downloading.
Part 2: Best App to Restore Old Photos Android
After doing some market research and exploring several photo restoring apps, we found some amazing ones including free and paid to add to this list. If you are a novice and don't require high restoration results, free software is certainly the first choice, but it certainly has some shortcomings, such as limited functionality or ads. We will recommend a few of them to you here. Also, if you are looking for professional software, we have written about some related applications.
Free Version Apps:
Here we listed four free Apps to restore photos, don't miss.
1. Snapseed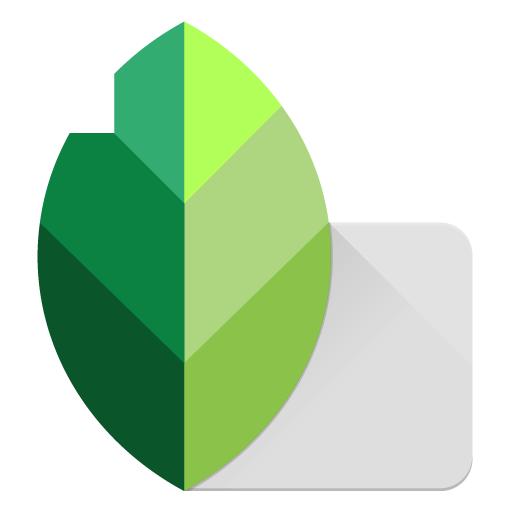 Snapseed is a lightweight and convenient way to restore old photos Android. You can eliminate all deformities without putting in much time and effort. You get more than 28 editing options and pre-designed filters with this app. Apart from that, it also offers a dark theme mode.
✨ Pros:
Social-sharing
Exports images in JPG and PNG format
Completely free of cost
✖ Cons:
Not for professional use
A bit complex for newbies
2. Luminate: AI Photo Enhancer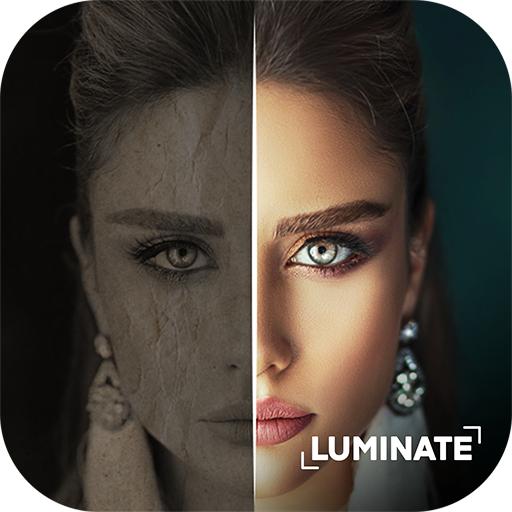 Luminate AI photo enhancer is the newest and free photo enhancer that runs with powerful AI capabilities. It fixes your old photos in just one-touch. Containing face sharpening tools, it helps in improving your pictures' quality. You can even colorize the black and white photos of you. What's more? There are over 20 unique effects this app has to offer.
✨ Pros:
Powered with smart algorithms
Fast working
Turns low-quality photos into high-grade ones
✖ Cons:
Can't perform deep scanning
3. PikFix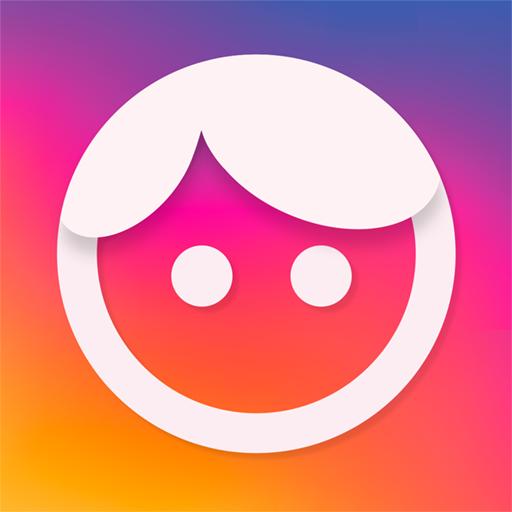 If you have no problem with ads and want to restore limited photos then download PikFix. Its smart algorithm automatically eliminates unwanted object and turn your photo quality into 4K. One of the things that make this app stand out is its smart algorithm to recognize objects accurately. Besides, it auto-fixes your images and provides a full-fledged photo enhancer.
✨ Pros:
Improve photo quality and clarity
Colorize old black and white photo
100+ filters and editing tools
✖ Cons:
Contains ads and in-app purchases
Allows 10 editing per day in free version
4. Adobe Lightroom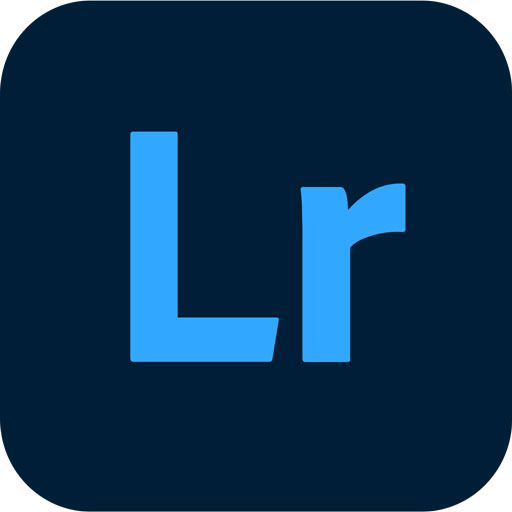 If you are fond of Adobe tools and looking to try its free photo editing tools, why not try Adobe Lightroom? It's available for all Android devices with 200+ premium presets. You get fine tune backgrounds and advanced editing with curves. With this app, it becomes easy to quickly transform the pictures into better because of great presets and adjustments helping you design your look.
✨ Pros:
Advanced editing tools available
Many of its features are available for free version
✖ Cons:
In-app purchases
Limited features in free version
Paid Version Apps:
Although free apps let you access and restore your old photos without paying anything, the paid apps are loaded with additional capabilities and unlimited photo restoring options. Moreover, forget about the ads when you buy any of the following paid apps.
1. Adobe Photoshop Express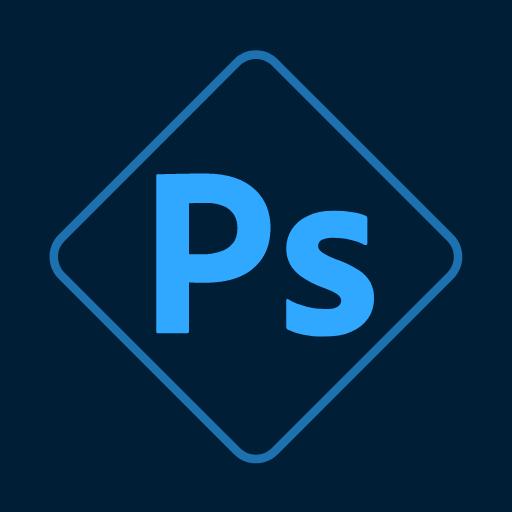 Adobe Photoshop Express is an impressive professional image editing tool to fix your old damaged photos. It offers a wide range of editing options such as layer adjustment, clone stamp, and so on. It gives a number of picture filters, photo enhancer and personalized image design. However, these come under advanced features. For that, you have to make purchases which can range from $2.99 – $34.99 per item. Plus, it has multi-language support.
✨ Pros:
Enables photo uploading from multiple sources and formats
Adds a customized watermark to claim copyright
✖ Cons:
Difficult to learn initially
Free trial provides access to limited features
2. Colorize By Photomyne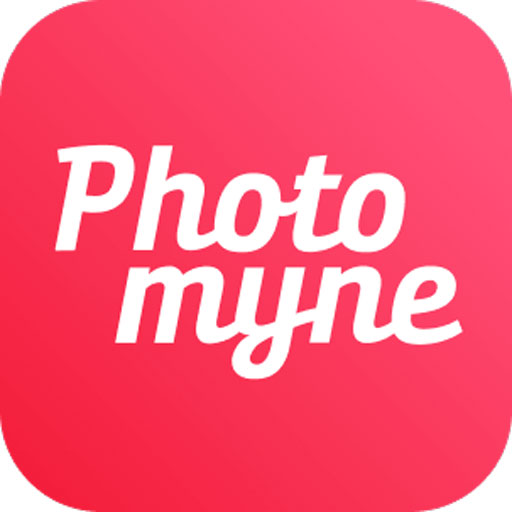 If you are in search of a powerful photo restoration tool then no look no further than Colorize. All your outdated photos will turn into their best-colorized format. It takes your photo restoration to the next level. As the name suggests, you can also colorize and retouch your black and white photos. Once done with the changes, it helps you storing your photos for cloud access. The in-app purchases starts from $2.99 and can go up to $39.99 per item.
✨ Pros:
Adds color to your single tap
High-quality photo scanning
Social-sharing
✖ Cons:
3. Remini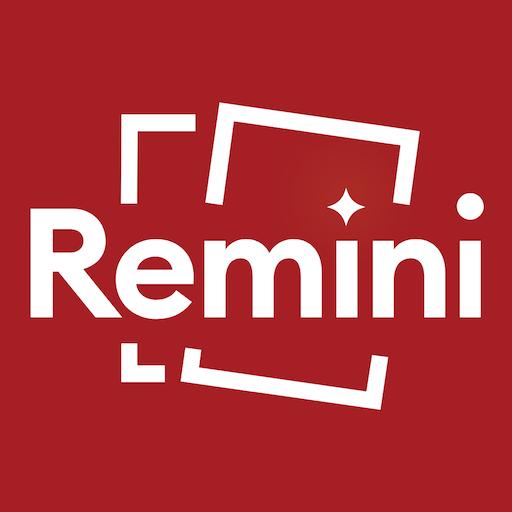 No wonder why people love this photo restoration program. It doesn't take much work due to AI capabilities for giving a complete HD makeover to your photo. Remini is quite easy to use. With its preview function, you can easily compare the results with the original picture. You can enhance the background and the image color any time you want. This App offers purchase plan from 4.99 USD to 79.99 USD.
✨ Pros:
AI-powered
Retouch your photos into HD quality
Offers free trial
✖ Cons:
Annoying Ads and contains in-app purchases
Limitations on exporting images with a maximum size of 2080 X 2080 pixels
4. Retouch Me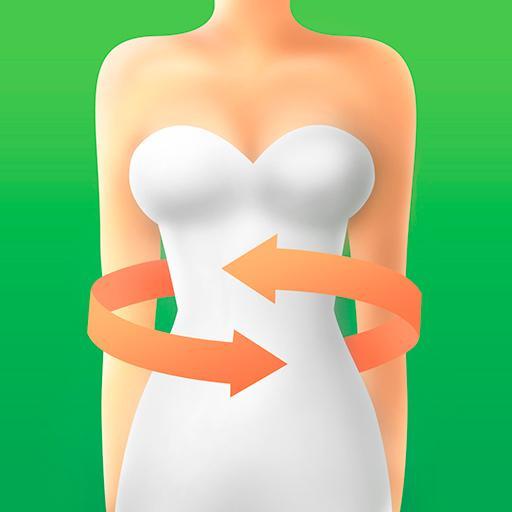 Retouch Me is another sophisticated image restoration tool for Android users that can blue image background, correct colors, remove objects, fix your body shapes, and so on. This app focuses on body editing like slimming body, waist, belly fat etc. With that, you can also modify facial features like double chin, nose correction, red-eye correction, skin-tone perfection etc. Retouch Me claims to be the best because of the professional team behind it. This App offers one-time purchase and subscription, starting at 0.99USD to 99.99USD.
✨ Pros:
Simple to use
Converts old photos into HD
✖ Cons:
No free trial is available
Many found the plans as expensive
Part 3: What Is the Best Android Data Recovery 2023?
No matter how much you care, there are always times when you lose your photos. If you are struggling to find a way for this, worry not. We have just the right tool for you, iToolab RecoverGo Android, a highly robust Android data recovery software. It can recover deleted files from Android phones, tablets, and many other devices. This powerful software allow you to recover deleted photos on Android within a few minutes.
Key Features:
✨ RecoverGo allows you to restore deleted photos without the need for backup.
✨ Efficient and provides the highest success recovery rate amongst industry.
✨ Powerful enough to recover photos of varied file extensions such as JPG, JPEG, GIF, PSD, BMP, etc.
✨ It supports to export of all photos with one-click at once.
✨ Compatible with 6000+ Android devices along with Android 13 supported.
Step-by-Step Tutorial: Recover Lost Data from Android Device
The following steps will help you in recovering lost data from your Android device:
Step 1 Connect Your Android Device
Install and run RecoverGo Android on your Windows device and connect your Android phone or tablet via a USB cable. When connected, tap on the "Recover Deleted Data from Device" to initiate photo recovery.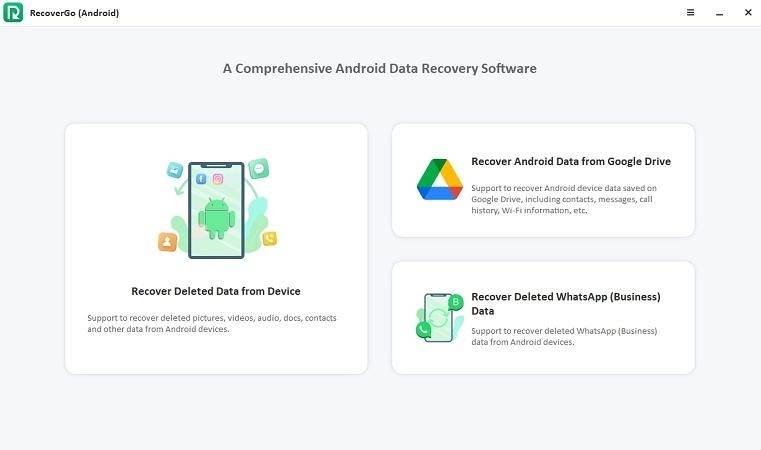 Step 2 Enter the USB Debugging Mode
Follow the instructions below to put your device into USB debugging mode.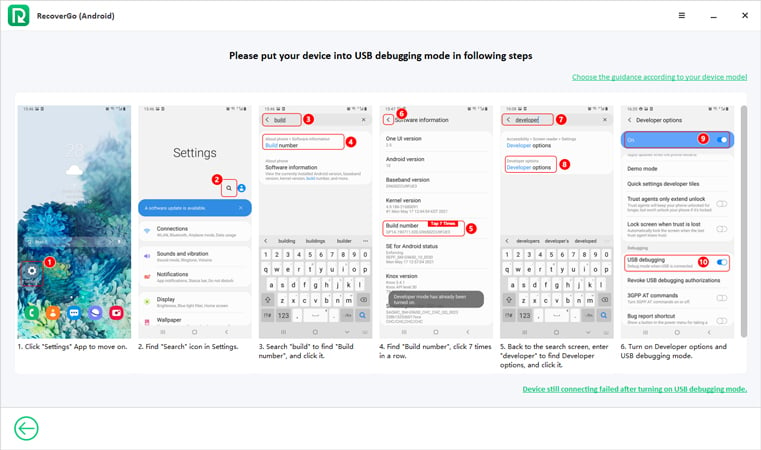 Step 3 Choose Your File Type
The program will now display the supported file types. Select "Photos" and click on the "Scan" button to start the photo recovery process.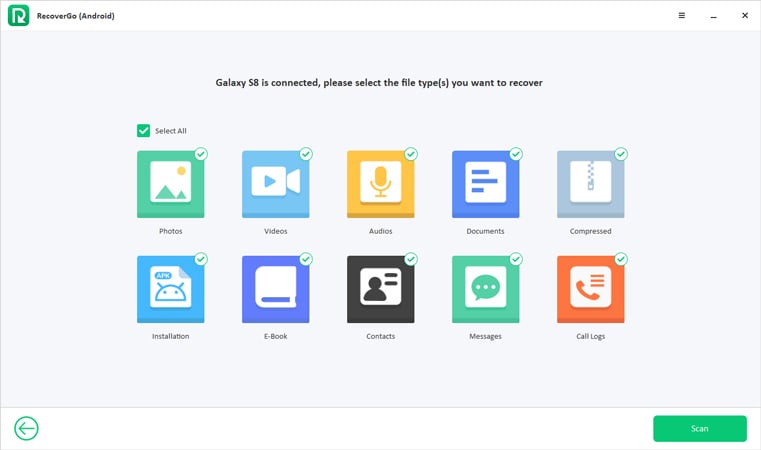 After that, RecoverGo will look for the deleted photos and this will take a few minutes to complete. Make sure to keep your phone in unlocked condition for the scanning to run smoothly. Once the scanning completes, the app will show the number of recoverable files.
Step 4 Recover Desired Files
Now, you can select files one by one or simply choose to recover all from the file directory. When you are done with the data selection, hit the "Recover" button to restore back to your device.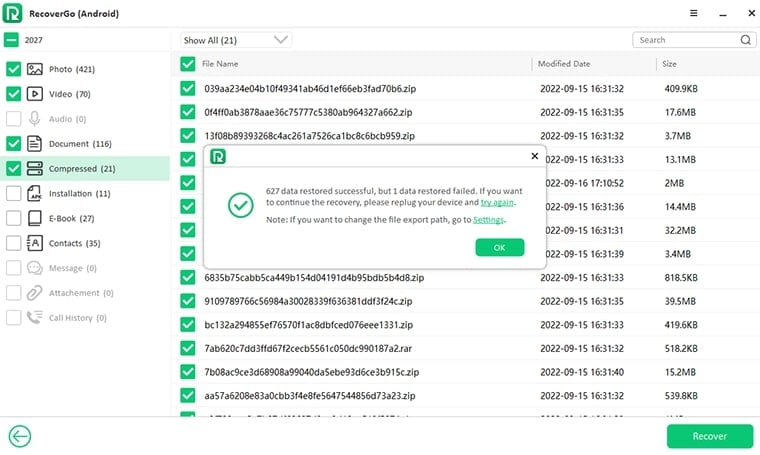 Final Words
With the apps mentioned in this post, you can rest assured and get your old photos restored. Now by any chance, if you lose your photos, iToolab RecoverGo Android is at your rescue.