Being a Gay is not a simple task. Apart from moral disbelief, it is frankly brutal to live as someone attracted to the same sex. People start judging you from the get-go. If that's not worse, even the government denies acknowledging your identities. Many countries have made it illegal to marry someone of the same sex. Being; gay, it is challenging to find someone who is also inclined towards males. But, to help you in the process, we have some very exciting tips for you. Do you know that tinder has a gay version? I don't think you do, so in this article we will talk about Gay tinder app and understand what the perks of using tinder for gay men are.
Is There A Gay Version of Tinder
To; tell you the fact, there is no separate version of Tinder that is specifically designed for gay men. I know it's sad, but that is the harsh truth. Don't demoralize yourself because we have different ways to find you a male date anywhere in the world. Want to know how? Let's find out.
How to Use Tinder to Find A Gay Men
Although there is no separate version of tinder for gay men, you can find your perfect match on the same platform. All you have to do is make some tweaks here and there, and you are good to go. Now, coming to the main part, you have to do the following to access gay tinder.
Set up your Account
First of all, you have to download the regular version of Tinder from the play store.
After that, sign up using your credentials and set your gender to male. Now, move to the next step.
Introduce Yourself Directly
It is important to be direct if you want to attract someone with the same interests.
After setting-up your account, introduce yourself as gay and tell people why you like men and other such details.
Visible only for men
Now here comes the critical part, if you want to switch to the gay version of Tinder do the follows:
Tap on your profile icon.
Now head to the settings and scroll down to discovery settings.
After that, you will see multiple filters; just tap on the filter with Gender identity.
Now select visible only to men and you are good to go.
How to Find A Gay Men in Different Places?
I know how difficult it is to find a gay partner, but it is even more challenging to hide your identity from your neighborhood. So, if you don't want to let people in the neighborhood know your sexual orientation and want to find gay partners? You can do that by simply changing the location of your smartphone. Yes, it is as simple as that. But you might be wondering how we will do that? It is simple we will use the iToolab AnyGo to the fake GPS location of your smartphone.
What is iToolabAnyGo?
It is one of the best location spoofers for iPhone. It lets you change the GPS location of your device with just a 1-tap. What's more, people can enjoy all these features without jailbreaking. Yes, you heard it right! It lets you stimulate a fake GPS route through your device by importing a GPX file. You can indeed use it simultaneously on multiple devices. It also works with most of the location-based AR games and apps. You can use it on the latest iPhone 12, supporting iOS 14.4 and iPad OS 14.4.
How to use iToolabAnygo?
Using this application to change the location of your device is very simple all you have to do is follow the steps below:
Step 1: Download and install it, once you start the software, it will ask you to connect your iPhone to the computer. Once you are connected, just tap on "Start" to begin.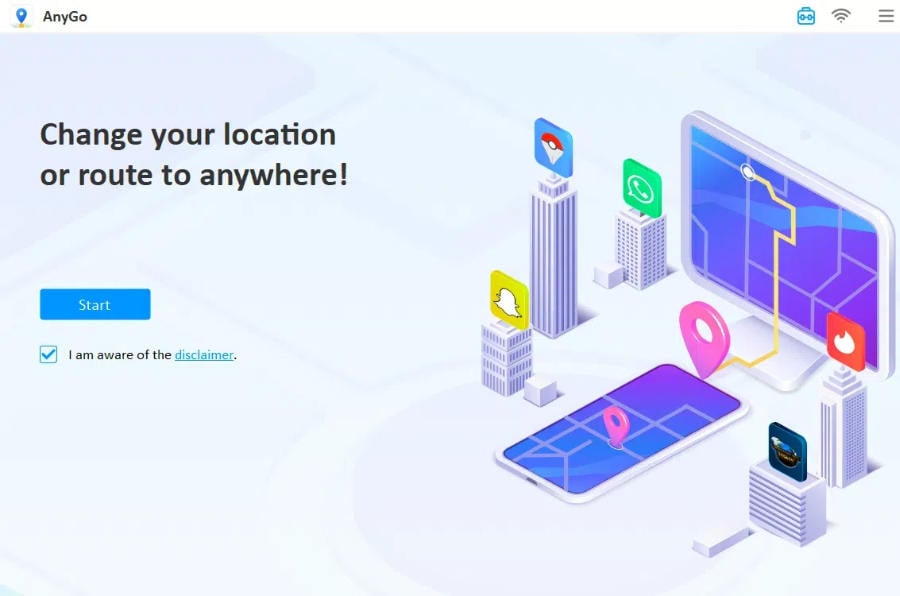 Step 2: After that, you will see the current location of your device on the screen of your computer. In case it is not accurate, you can also tap on "center on."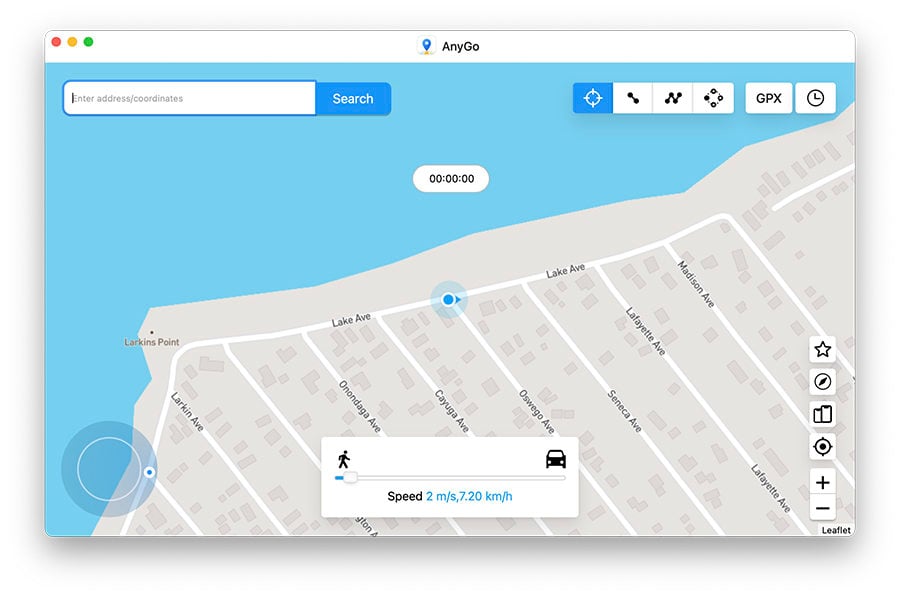 Step 3: Now to change the location, tap on "Teleport" which is on the upper right corner. After that, enter the location, you want to jump to. Once you have entered press on "search."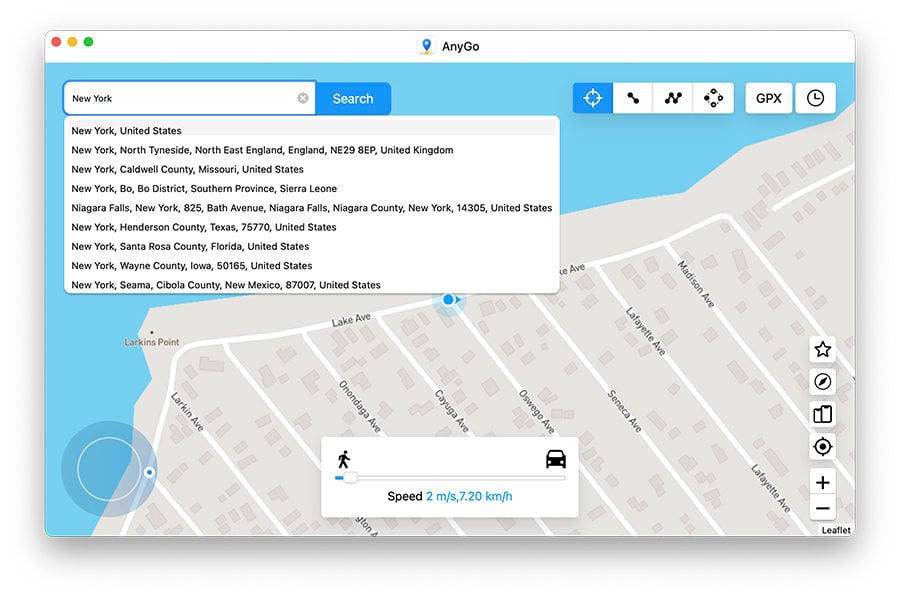 Step 5: Now select the location and tap on "Go" to move to that location.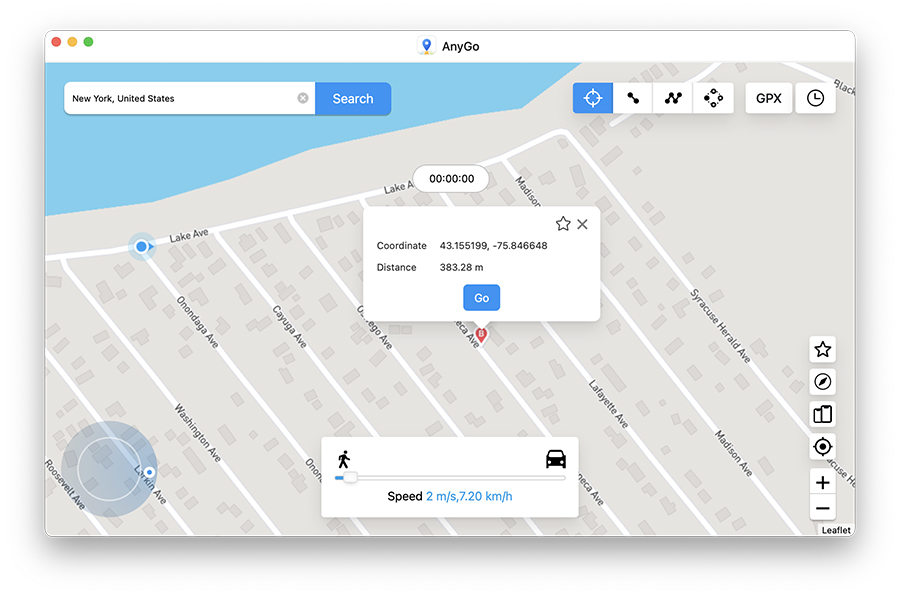 With that you have successfully changed the location of your iPhone. Now you don't have to worry about your neighborhood anymore.
Extra Tips: Gay Apps Like Tinder
In case you want to try your hands on other apps like Tinder you can use some of the alternatives to this app mentioned below:
1. Surge
Surge is one of the most used gay dating apps of the current generation. It offers a friendly environment for meeting guys nearby. Just like tinder, it lets you browse through multiple profiles and check out different photos of your interests. You can also chat with people you are attracted to.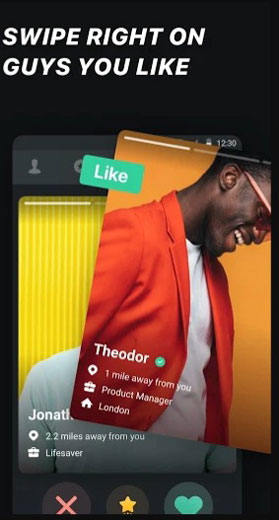 2. Grindr
Another good platform to find gay men is Grindr. Designed specifically for guys with similar interests, you can use this app to find the best match for you. It is a free-to-use networking app for bisexuals. You can even upgrade to Grindr Xtra for advanced features.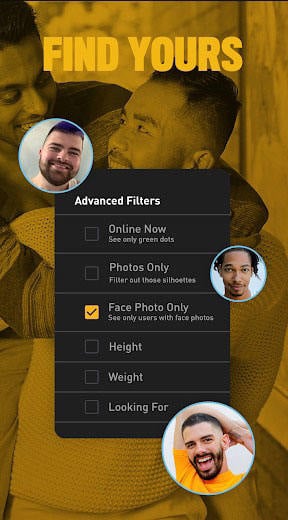 3. Chappy
A subsidiary by Bumbble, chappy is another good platform you can use to meet guys nearby. It is basically a gay version of Bumbble, which lets you connect with males across your neighborhood. It is used by more than 2 million people daily and is one of the best gay-oriented dating apps on the internet.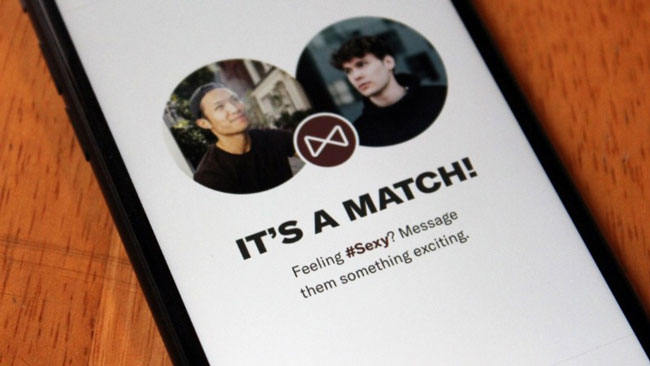 Conclusion
So, with that, we have given you multiple ways to access the gay version of Tinder and find your man in different places. We have also provided some better alternatives to tinder which you can use with the same iToolab AnyGo location changer to date gay without informing your neighborhood.