Are you wondering "How to find blocked messages on iPhone?" There are times when we want to check even the messages from blocked people. Isn't it?
The process may seem complicated, but with a few simple steps, you can find the messages from a person you have blocked. But before that, you should understand that you would only be able to check the messages you received from the blocked number before blocking. You won't be able to find the messages forwarded to you after blocking. So, let's now get started.
Can I Retrieve Blocked Text Messages on iPhone?
If you have any confusion about how to retrieve blocked messages on iPhone, worry no more! We would like to tell you that you can recovery blocked messages on iPhone. This is because when you block a contact all the previous messages of that contact is either archived or deleted (if you select to while blocking). Now, if you later wish to retrieve the blocked messages of a contact, then there are ways to retrieve them. One way is to simply unblock the contact so that the archived messages of it are moved back into your inbox. Or, if you have deleted the messages, you can make use of a powerful third party data recovery software to retrieve them back. Read further and you'll know how to get it done.
How to Unblock Contacts on iPhone?
Unblocking a contact is pretty simple and can be easily carried out. Here's how to get blocked messages on iPhone via unblocking a contact:
1. Navigate through "Settings" and "Phone" and click on the "Contacts" tab.
2. Find and open the specific contact you are searching for.
3. Scroll down, then find and click on "Unblock this caller".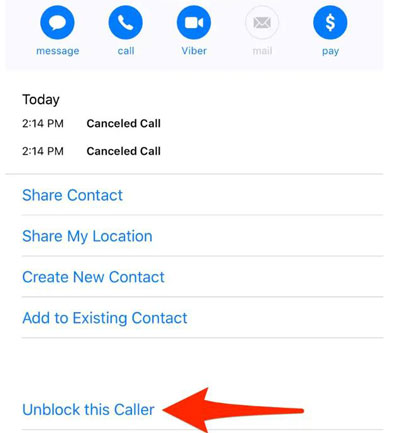 Blocking a contact might have your reasons. But if you decide to unblock a certain contact and fail to understand how, I hope the above steps help you out. Now, let us move forward and get aware of something interesting.
Also Know: How to Retrieve Deleted Text Messages on iPhone?
iToolab RecoverGo (iOS) is the most reliable way to retrieve deleted text messages on your iPhone or iPad. Its advanced technology can restore deleted messages and other data with a few simple steps. It allows you to quickly recover accidentally deleted conversations and other important data, be it photos, videos or documents too. With its intuitive interface, this powerful tool makes it easy to selectively recover only the data that you need. All in all, iToolab RecoverGo (iOS) is the ultimate solution for retrieving deleted data from your iPhone.
Key Features:
✅ The software is compatible with all versions of iOS, including the latest iOS 16.
✅ The data recovered by iToolab RecoverGo (iOS) can also be previewed before being saved, allowing for more precise recoveries.
✅ You can export the data to your PC easily.
✅ Various data loss scenarios are supported with this tool like accidental deletion, system crash or water damage etc.
Step by Step Tutorial: Recover Lost Data from iOS Device
Step 1 Connect iOS Device with Computer
Place a connection between your iOS device and computer. Download and install iToolab RecoverGo (iOS) on the computer and click on the "Recover Data from iOS Device" option.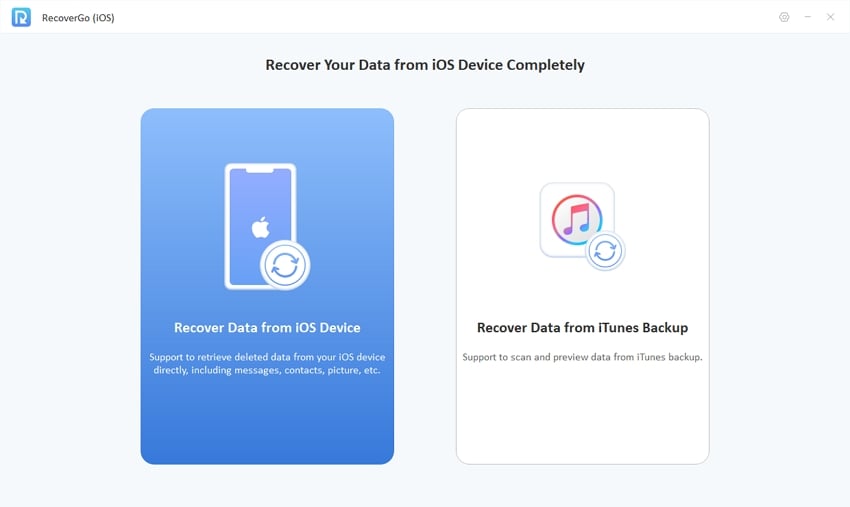 Step 2 Select the Recover Data Type
The tool will show the below window, as soon as it detects your device. Select the data type and click on the "Start Scan" option and the tool will detect your lost data.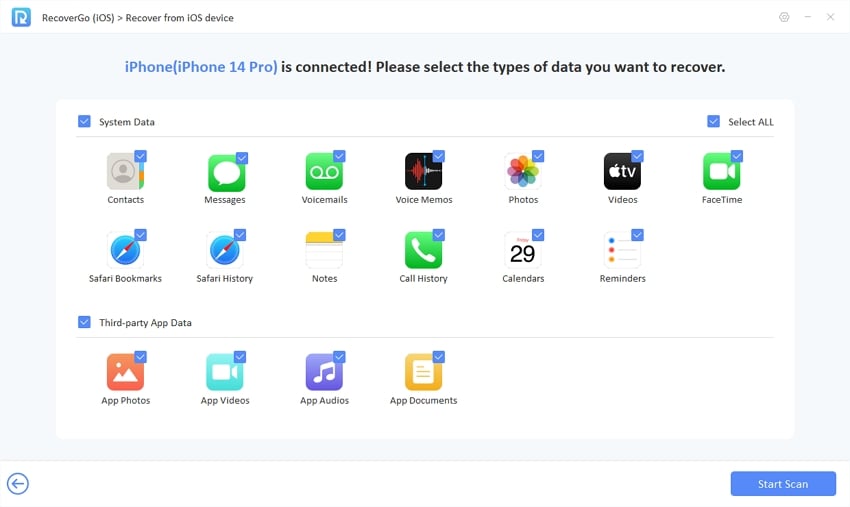 Step 3 Preview and Recover
Once the scanning gets over, you can see a screen with the results. Just click on the file type and preview the scanned data. Lastly, restore it and save it in your PC.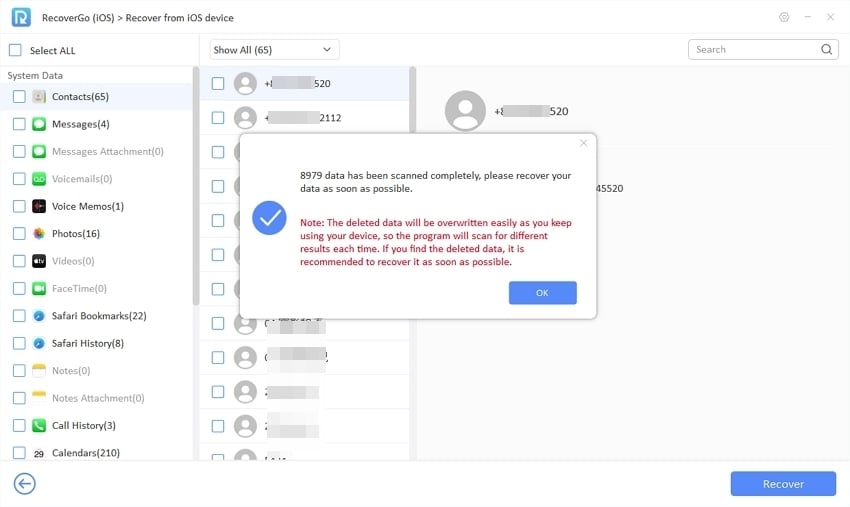 Just knowing about recovering blocked messages doesn't seem enough. We always want our readers to be capable of finding solutions the easy way as well as have a good share of knowledge. Therefore, we are going to dig more on the topic. Read further!
FAQs about Blocked Messages
Here we outline some of the most commonly asked questions to retrieve blocked text messages on iPhone that may help to clarify any doubts.
1. Will blocked messages come through when unblocked iPhone?
When you block a contact on your iPhone, you will not receive any messages from them. However, after unblocking the contact, all messages sent before the contact was blocked will come through as usual. But you won't be able to get the messages sent from them when they are blocked. Further, all future messages from the contact should arrive without interruption.
2. Will I get messages after I unblocked someone?
Yes, you will get text messages after unblocking someone. You will also start receiving new messages from the contact right away. However, it is important to note that if you had muted the conversation before blocking them, you may need to unmute it as well after unblocking them. Or else, you will receive the messages from them but you won't be notified about the incoming messages from that particular contact as it is on Mute.
3. What happens when you are blocked on iPhone messages?
When you are blocked on iPhone Messages, the person that has blocked you will no longer receive any of your messages. Any messages sent by you will never show a "Delivered" or "Read" notification and will not be seen by the person who blocked you. Furthermore, the blocked person's contact information will no longer appear in your conversations list. Instead, a "No Recent Activity" message will appear.
Final Words
So, this is all about how to find blocked messages on iPhone. Staying informed of incoming messages is an important part of keeping in touch with others. When messages are blocked or deleted on your iPhone, it can get difficult to stay up-to-date. Fortunately, there is an easy solution to this problem: iToolab RecoverGo (iOS). This powerful software can help you retrieve back lost messages and other data on your iPhone quickly and easily.