We used to have umpteen messengers installed on the computers and then on laptops and mobile phones. Today the changes in technology and the initiation of WhatsApp in our lives have caused a complete shift in leading a collaborative life. Earlier keeping touch and meeting friends, especially at new and unknown locations, could be a task. With WhatsApp's latest feature, you can now share your live location and easily co-ordinate and meet up. However, how to send fake location on WhatsApp to suprise your family or lover? Let's understand!
How to Send Fake Location on WhatsApp on iOS and Android
Often, we run into some unexpected problems and often late for meetings, especially with near and dear ones. Sometimes, people would casually ask us to share live location on WhatsApp to get an idea of where we are. So what do I do if I don't want people to know where I am? Is there a possibility of a fake location? How to send fake live location on WhatsApp iOS and Android?
Here are some of the ways that you can send fake location on WhatsApp.
Way 1: Pin the Location in WhatsApp
Using the live location on WhatsApp is a pretty simple and easy-to-use feature. Also, it adds a touch of assurance for your friends and family so that they know where you exactly are. Also, this is truly beneficial in case there is an emergency and you need help.
Step 1 Open WhatsApp on your phone and go to the chat with the person you will send the location to. Now at the bottom, click on paperclip icon. For iOS user, click on plus icon.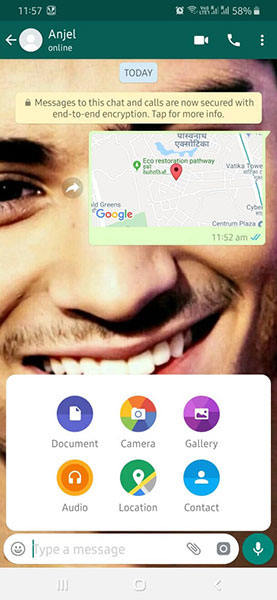 Step 2 Here you will see a GPS icon. Select it and the GPS maps down your current co-ordinates and then shares the location with the recipient. Additionally, you can also select the duration for which you want to share the location.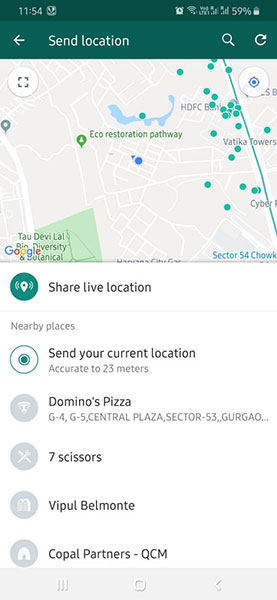 Step 3 Finally, once you have the location and the duration sorted, you can begin sharing.
This is how WhatsApp pins your location using the live location option. This is a fast and free way to fake your location on WhatsApp. However, one drawback of this method is that the real location is also pinned to the map along with the fake one. It means your fake location may be guessed by others. To avoid this situation, we suggest you use the following methods to fake location on WhatsApp without being exposed.
Way 2: Using iOS Fake Location App
Usually, we want to do something special for our loved ones and spring a surprise for them. However, technology and the growing popularity of WhatsApp Live location sharing have just added a level of difficulty. If technology can make our lives difficult, it can also make it easy. How to send fake locations on WhatsApp ios without jailbreak has become very easy using the iToolab AnyGo.
For how to send fake location on WhatsApp iOS, all you need to do is download and install the iToolab AnyGo on your desktop, and we will see later in this section how quickly this is achieved.
Step 1: Launch the iToolab AnyGo and connect the iPhone to the computer. Then click on the "Start" button.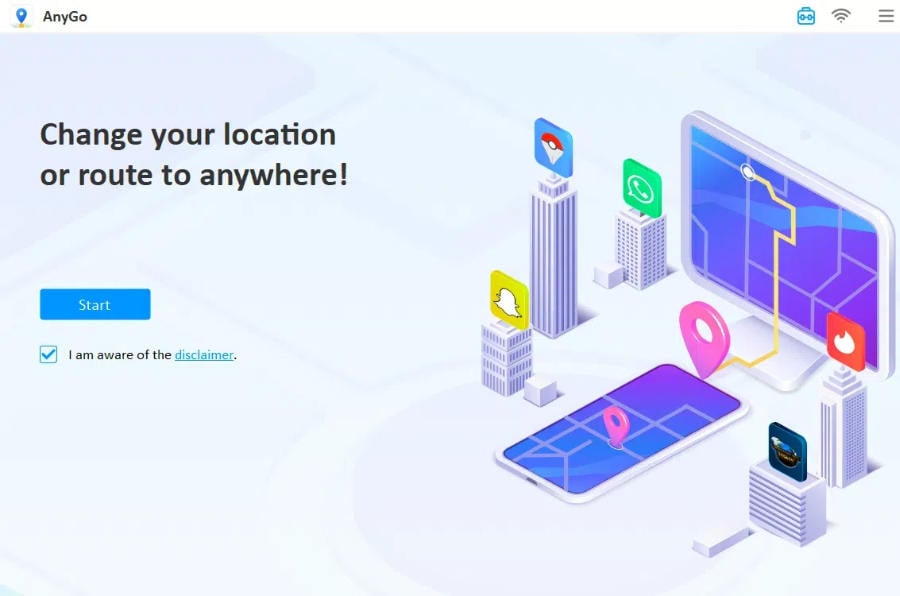 Step 2: After clicking on "Start", ideally your current location should appear on the screen. However, if the application shows an incorrect location, click on the "Center On" icon. This will now display your current location.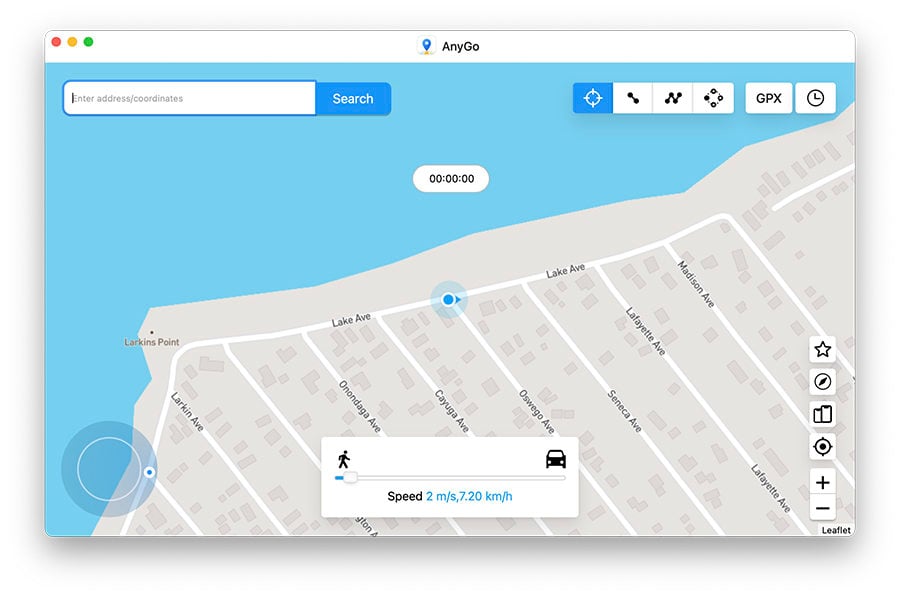 Step 3: This step is now the most critical. In the upper-right corner of the screen, there is a "Teleport" icon. Click on it and enter the fake location, which you need and finally, click on "Search."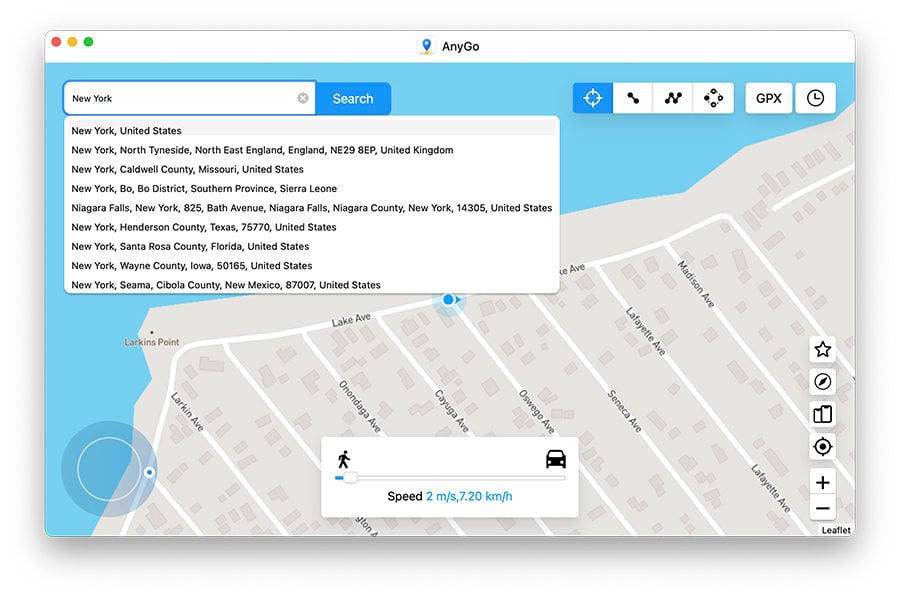 Step 4: The system will now make a note of the fake location entered. Click on "Go" to be teleported to the fake location.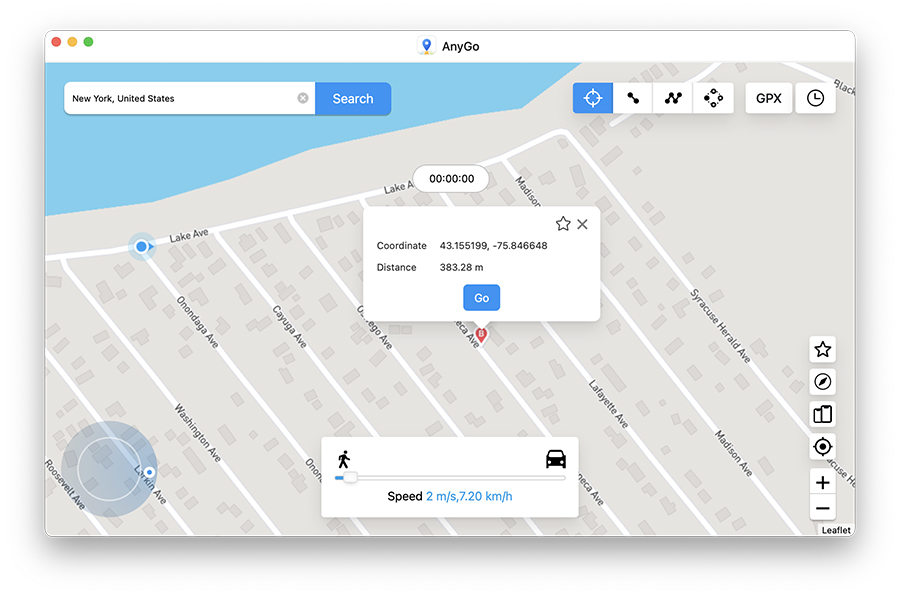 Now share this fake location for WhatsApp and happily surprise your loved ones. Any doubuts? Here's a video guide for you:
Way 3: Using Android Fake Location App
Now let us look at how to send fake locations on WhatsApp Android, using the below-mentioned steps.
Step 1. Download the Fake GPS Location – GPS Joystick app from Google's Play Store.
Step 2. Then launch the app. Now click on Start. It will now ask you to enable a mock location. To enable it, head to "Settings" > "About" > "Build Number". Tap rapidly on Build Number till you enter the Developer Mode.
Step 3. Under the "Developer Options", click "Select mock location app" and select the "Fake GPS Location".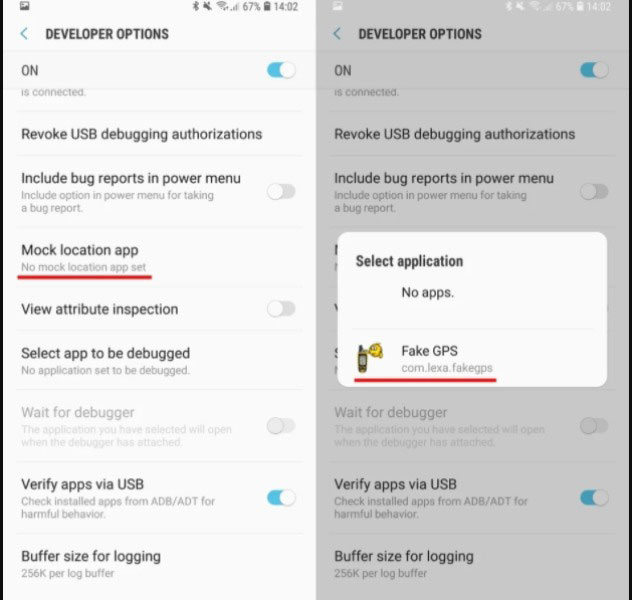 Step 4. Finally, open the app and enter the desired location. Tap the "Play" button and now you will open Google Maps, and the fake location is now displayed on the screen.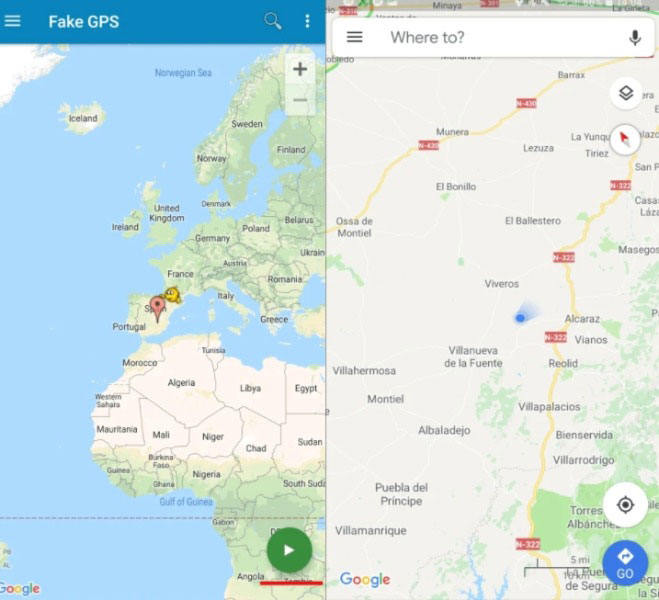 You can now easily use this for sharing fake locations for WhatsApp.
Related Read: 4 Ways to Change Location on Bumble
Also Know: How to Detect Fake Location on WhatsApp
Now that we have checked out the various ways to share your fake location for WhatsApp, at the receiving end, I would love to know how to check whether it is a fake location for WhatsApp or the actual live location?
It's actually difficult to say unless the person has just shared a location via Maps and not the live location on WhatsApp. Then there is a possibility that the person or the sender is not actually present at the location that the claim to be.
If a person is actually using a GPS fake location app, then you can't actually tell whether the person is present at the location or not. Unless, of course, you catch the person red-handed at the live location or have a proof for the same.
Conclusion
There could be numerous reasons why some would want to send fake locations for WhatsApp. However, when you do that, ensure that the fake location on WhatsApp is neither close to you nor close to the person that you are sending. Thus keeping the surprise intact. The other thing you need to work out is whether the recipient knows how to check whether it is a fake location for WhatsApp or WhatsApp's live location. If you know how to send a fake location on WhatsApp, ensure that you do it with complete confidence.