Huawei Mate 50 vs iPhone 14 which is better? Huawei Mate 50 consists of 8GB RAM and 256 GB with 512 GB internal storage. Apart from that, it has an OLED 6.76 inches screen size, and the resolution is around 1212 x 2616 pixels. The unique thing about this mobile is the Huawei Kunlun Glass, which you can find in some Huawei devices. Furthermore, you can find different sensors, including face ID, under the display, optical fingerprint, etc.
On the other hand, iPhone 14 comes with a beautiful curved design with 6.1 inches screen with 146.7 x 71.5 x 7.8 mm dimensions. It is available in different colors, including Midnight, Purple, Starlight, Blue, and Red. You can get it in 128GB 6GB RAM, 256GB 6GB RAM and 512GB 6GB RAM. Furthermore, it uses Apple A15 bionic, which makes it faster than other mobile phones available on the market. If you are confused about which mobile phone you should purchase, don't worry; in this guide, we will explain everything.
Part 1. Huawei Mate 50 vs iPhone 14, A Quick Roundup
Specifications
Apple iPhone 14
Huawei Mate 50
Model
iPhone 14, iPhone 14 Plus, iPhone 14 Pro, iPhone 14 Pro Max
Huawei Mate 50E, Mate 50, Mate 50 Pro, Mate50 RS
Price in USA
Starts at $799
Starts at $580
Color
Midnight, Purple, Starlight, Blue, Red
Black, Silver, Purple, Orange
Display
6.1 inches
6.74 inches
Camera
12 MP
50 MP
Battery
3279mAh
4460mAh
Chip
Apple A15 Bionic
Snapdragon 8+ 4G Gen 1
SIM
Dual SIM (Nano-SIM and eSIM) or Dual eSIM – International
Single SIM (Nano-SIM) or Hybrid Dual SIM (Nano-SIM, dual stand-by)
Card Slot
Not Available for US
NM (Nano Memory), up to 256GB (uses shared SIM slot)
Network Technology 5G
GSM / CDMA / HSPA / EVDO / LTE / 5G
GSM / CDMA / HSPA / CDMA2000 / LTE
GPU
Apple GPU (5-core graphics)
Adreno 730
Satellite Connectivity

Globalstar
US and Canada
Free available in 2 years
Send texts
Evaluate before sending request

BeiDou
Ony in mainland China
Send texts
Multiple locations to generate trajectory maps

Other
Crash detection
Smart scan code
Part 2. Huawei Mate 50 Series Doesn't Support 5G, What a Shame!
As we all know, Huawei phones are only limited to 4G connectivity, so you can't enjoy 5G services. The bad news is that the Mate 50 series won't bring 5G support which can be disappointing for Huawei users. However, there is news that SoyeaLink might bring 5G for Huawei P50 Pro, and the same case has been added for Mate 50, so there is a chance that Huawei might add 5G to the latest mobile phones.
Part 3. Does iPhone 14 Pro Dynamic Island and Pilled-shaped Cutout Amaze You?
Apple has added a new pill-shaped cutout named "Dynamic Island" to iPhone 14 and iPhone 14 Pro. This design aims to give a new look to your activities, alerts, and notifications. The exciting thing about Dynamic Island is that it can change into different shapes and sizes. Also, it can change the look of your phone calls, alerts, notifications, etc. Apart from that, you can do many things with Dynamic Island, such as:
You can expand it into a large rectangle to show maps and directions.
It can be changed into a square shape to show the Apple Pay confirmation.
It also helps to show privacy indicators.
You can also use it to show the timer and track the sports scores.
Dynamic Island also shows iPhone charging status and battery life.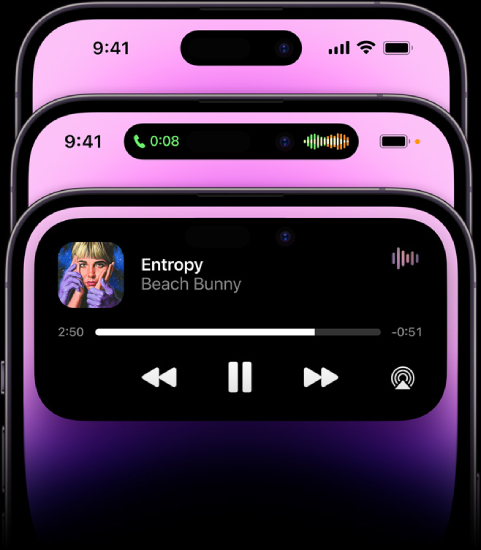 Part 4. The Best Choices for You Must Read Before You Buy
If you are still confused between Huawei Mate 50 Pro and iPhone 14 Pro, read the details below to clarify your confusion.
1. If You are a big fan of chip performance, iPhone 14 Pro fits you well
The iPhone 14 comes with A15 Bionic, the most powerful chip. On the other hand, Huawei Mate 50 comes with the Snapdragon 8+4G Gen 1, which is not as powerful as iPhone 14 chipset. So, regarding performance, we would recommend buying the iPhone 14 as it comes with A16 Bionic with a hexa-core CPU, penta-core GPU, and 16-core Neural Engine.
2. If You care more about battery and camera shooting, then Huawei Mate 50 is good for you
Regarding battery timings and camera performance, Huawei Mate 50 is your best option. Huawei Mate 50 comes with a 4460mAh unit, while iPhone 14 has a 3279mAh capacity. So, we can see that Huawei Mate 50 is the winner here.
Huawei Mate 50 has a 50 MP camera, while iPhone 14 comes with 12 MP. So if you care about camera shooting, the Huawei Mate 50 is your best choice.
3. Curved or Straight Screen, just follow your heart
Regarding design, everyone has different preferences, some like to use curved screens, and others go for straight designs. It depends on you which one you prefer. However, iPhone 14 has rounded corners, making a beautiful curved design, while Huawei Mate 50 has a square screen that also looks elegant.
Extra Tip. How to Transfer WhatsApp from Huawei to iPhone
Do you want to transfer WhatsApp from Huawei to iPhone? iToolab WatsGo is the perfect choice for you. With the help of this software, you can transfer WhatsApp data from one device to another. Let's learn how to do it.
Step 1. Download and install the latest version of iToolab WatsGo on your PC and click the "WhatsApp Transfer" option.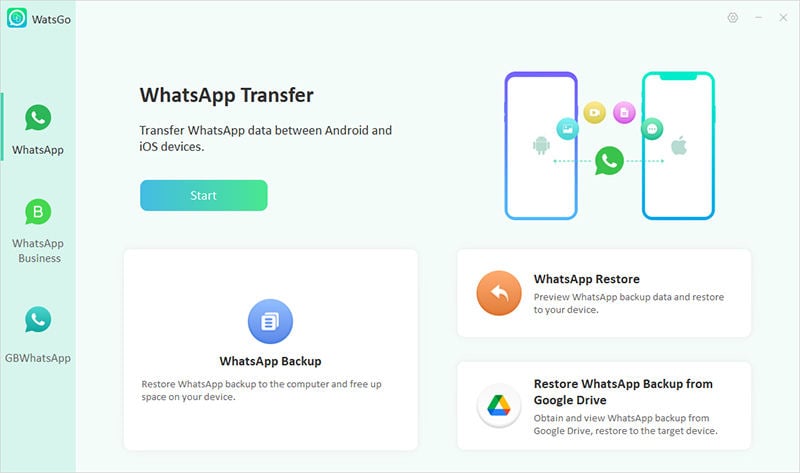 Step 2. Connect your iPhone and Android device and choose the data you want to transfer.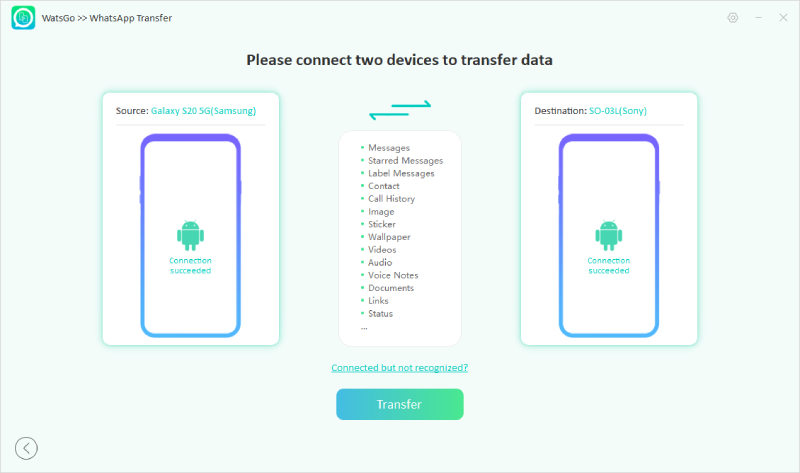 Step 3. Follow the instructions on the screen to backup your WhatsApp data on Android. The app will start preparing the WhatsApp data depending on the file size.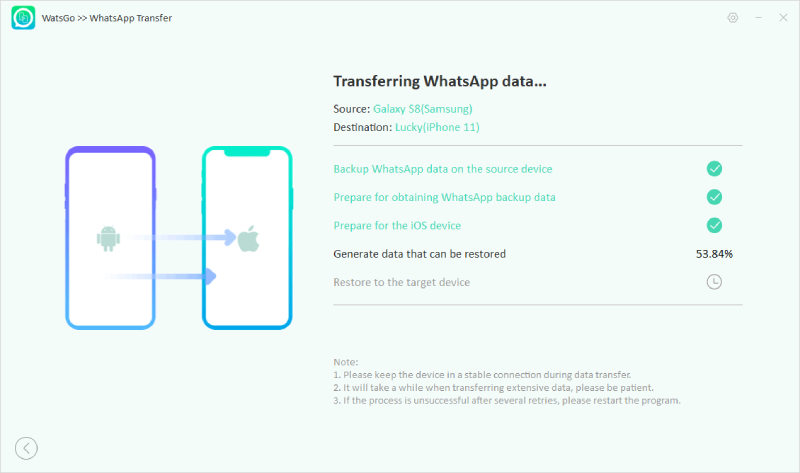 Step 4. Within minutes your data will be transferred to your connected iPhone. Once the process is completed, you will see a "Transferred Successfully" message on the screen.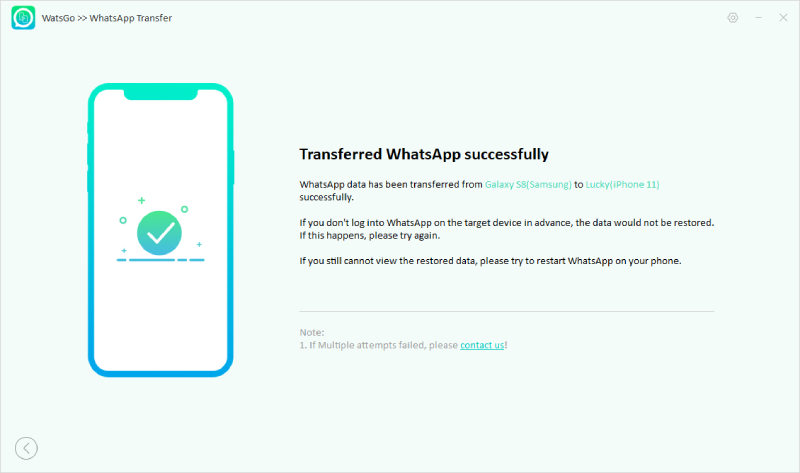 Conclusion
To sum up, both the phones are perfect and have amazing features. You can choose your new phone according to your preference and budget. However, if you want to transfer WhatsApp data from one device to another, download iToolab WatsGo.