We've seen a number of people complain about their iCloud storage seemingly taken up by invisible data. This can be a particularly big problem when all you have is 5GB of free storage and iCloud keeps telling you that more than 3GB is used up.
In this article, we will take a look at the reasons why iCloud may be saying you don't have enough storage but there is, and what you can do about it.
Why iCloud Says Not Enough Storage When There Is
One of the possible reasons this could happen is a disparity in the way that Apple accounts for what is being stored and what it reports has been stored in your account. This is the only way to explain why this problem is reported by only a few users.
Another way to explain the disparity is with the way that Apple stores photos and videos. When the iCloud Photo Library is enabled, photos and videos deleted on the device will remain in iCloud for up to 30 days before they are deleted even after the sync has been disabled.
Some people also think that this issue might be related to the way iCloud stores iMessage. But this might not be likely since iMessage messages are stored on the device and can be removed in iOS if you back up and restore an iPhone.
You can verify this problem is actually happening to your device by checking iCloud usage in the iCloud Drive on macOS or in the iCloud Drive App. If you see a different number than the one you see when you go to Settings > Your Name > iCloud > Storage, then you should contact Apple to get some assistance.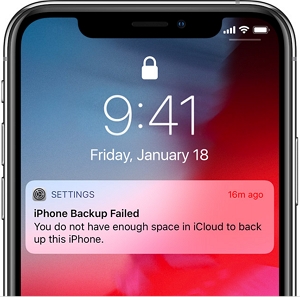 Even while you wait for Apple to get back to you, there are still some things that you can do to make some room in your iCloud Storage. The following are some of them:
Delete Old Phone Backups
Whenever you have a storage problem in iCloud, the first thing you should do is delete some of the old iCloud backups on the device,
Go to Settings > General > Storage & iCloud Usage and then tap "Manage Storage". Here, you should see the device that you own or owned previously. Tap on the device whose backup you would like to delete and select "Delete Backup".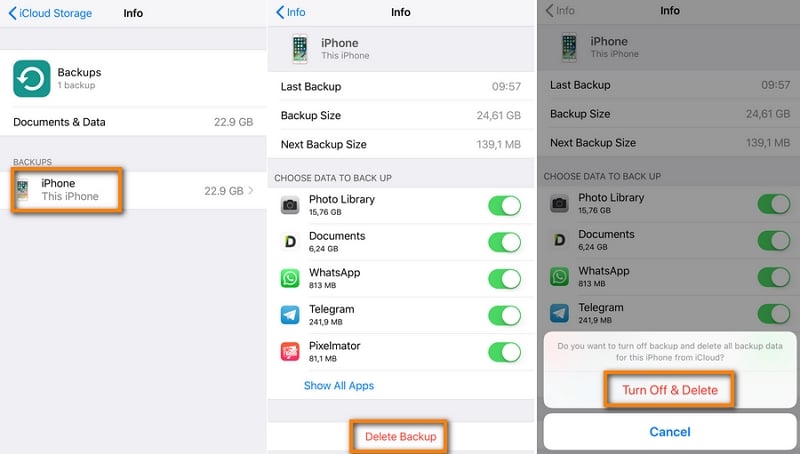 Back up Only the Data that Really Matters
Since it is possible to select the types of data that you can include in your iCloud backup, you may want to prioritize more important data types like contacts and photos. Doing this can go a long way in helping you free up some much-needed space in iCloud.
To do this, go to Settings > General > Storage & iCloud > Manage Storage and then select the device. Tap "Show all Apps" and then go through the list turning off the data that you don't need to include in the backup.
If you notice that "Photo Library" is taking up a lot of space on the device, you can transfer the photos onto your computer and then turn this off as well.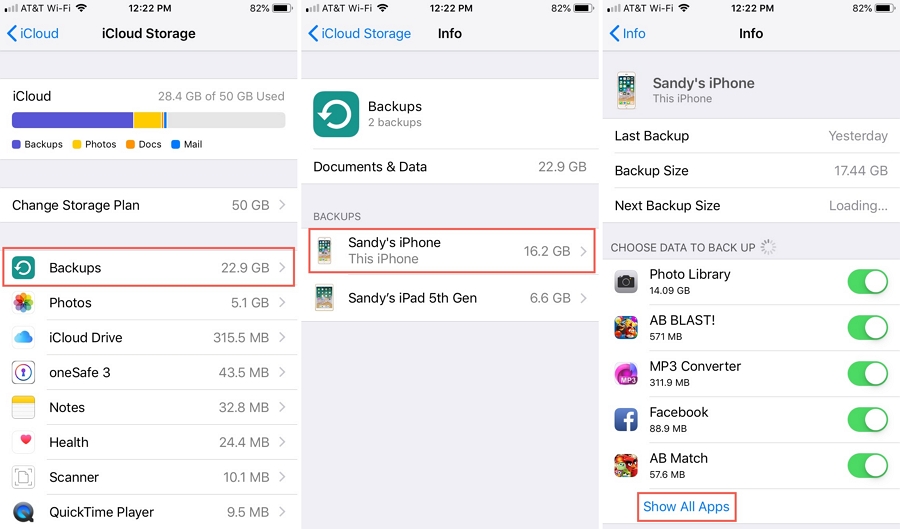 Back up Your Photos without Taking up Storage
It may also be a good idea to use "My Photo Stream" instead of "iCloud Photo Library" to secure the photos from loss. My Photo Stream uploads your photos and sends them to all your devices when connected to Wi-Fi and doesn't take up storage space iCloud unlike the iCloud Photo Library that does.
Therefore, if you are worried about running out of iCloud storage, it may be a good idea to use My Photo Stream. To do that, go to Settings > iCloud > Photos and turn on My Photo Stream on all devices that share the same Apple ID.