Pokemon GO GPX routes are the GPS markers list that helps your Pokemon Trainer to autowalk in Pokemon GO. These routes are great when you wish to play the game with lots of Pokemon in a specific area. This guide will help you find out the best GPX routes in Pokemon Go. Moreover, you'll know about the iToolab AnyGo, a tool that can help you import the GPX file. In the end, we'll discuss the method to convert Google Maps to GPX.
What Are GPX Routes?
GPX is an Exchange Format with XML Schema for software applications. It helps a particular application in describing the waypoints, tracks, and routes. This file can be used by anyone without requiring an official license. Keeping this in view, Pokemon GO Plus also uses GPX files to determine routes.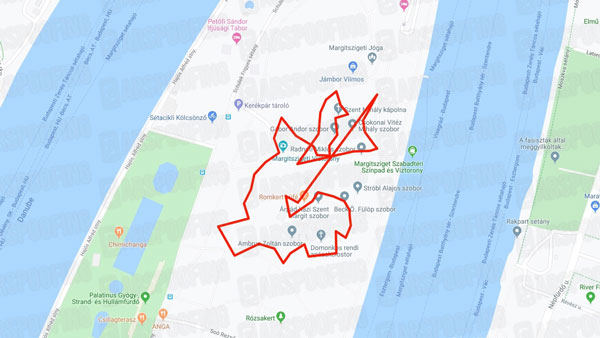 Top 10 Pokemon GPX Routes in the World
Currently, there are more than two dozen GPX routes Pokemon Go Android but here we'd like to mention at least 10 with their GPX files. You can perform the Pokemon GO GPX route download from the below-mentioned list of the Best GPX routes Pokemon Go:
Chicago pokemon Go GPX routes – lincoln park
There are two Pokemon GO GPX routes Lincoln Park in the game. We've attached both; you can perform the Pokemon GO GPX route download by clicking the download button below:
Pokemon Go GPX routes -Copen Hegen Mall
Pokemon Go GPX routes – San Francisco
pokemon Go GPX routes – Budapest
Pokemon Go GPX routes – Route Zaragoza
Pokemon Go GPX routes – Amsterdam Route
Pokemon Go GPX routes – Route Barcelona
Pokemon Go GPX routes – Route Boston
Pokemon Go GPX routes – Route Brussels
Pokemon Go GPX routes – Route Madrid
The list of these Pokemon GO Plus GPX routes is extracted from a Reddit thread. You can click here to download all GPX routes for your most favorite game.
Useful Tips: How to Import GPX File to Pokemon Go
iToolab AnyGo is among the best tools that, not only, help you to spoof your location on iPhone and other iOS devices but also help you to import GPX files to Pokemon Go. As you know, the GPX is used to exchange the data of GPX location with others. Fortunately, you can import the GPX for using featured routes quickly and easily. With iToolab AnyGo, you can do this within a few steps. Follow these steps to import the GPX routes file to autowalk.
Step 1. Click on the GPX icon located at the top right corner of the tool's main window.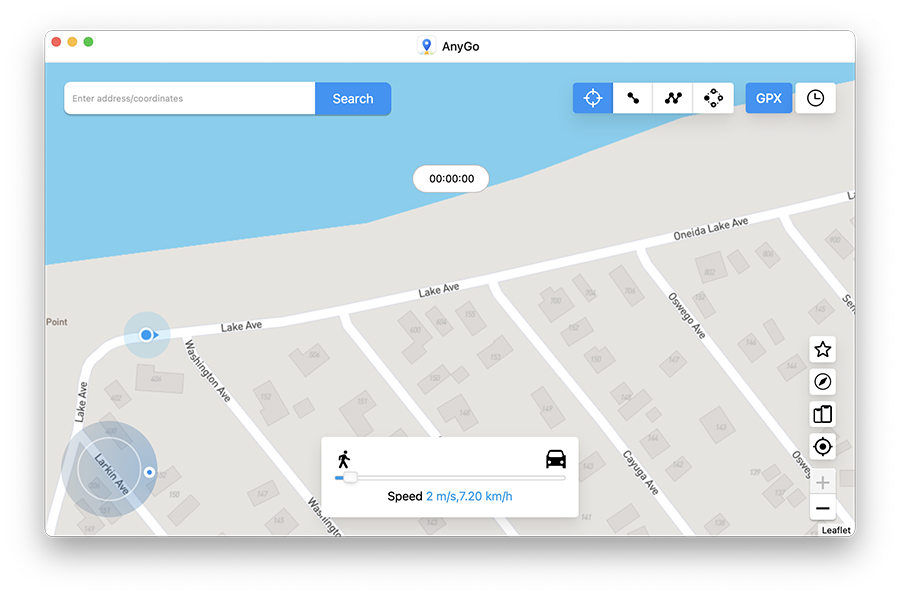 Step 2. Search for the GPX file that you want to use and then select it to import to AnyGo.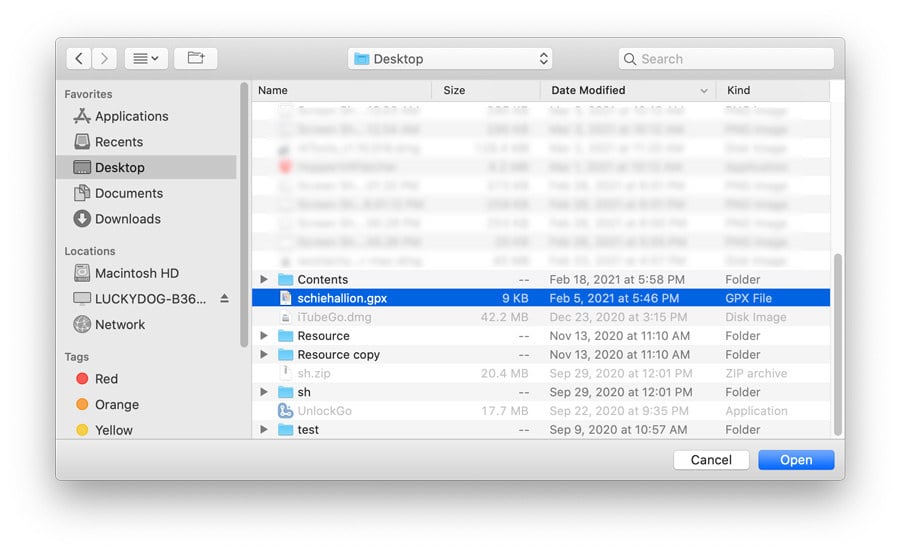 Step 3. After importing the file, Click on the Go button to start following the route in the GPX file on the tool.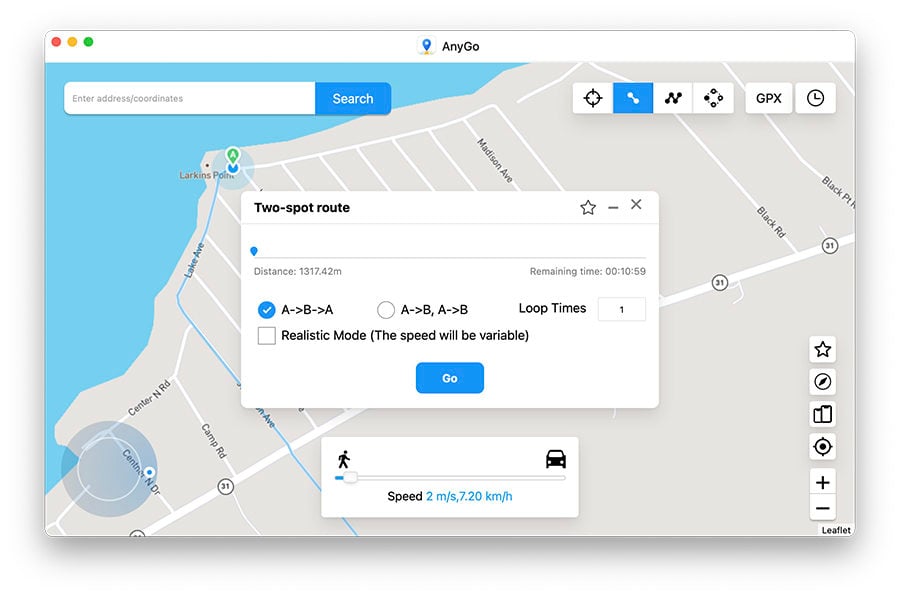 Also Know: How Do I Convert Google Maps to GPX?
You may need to convert the Google Maps to GPX to view them on Garmin GPS devices or upload them on MapMyRide. In this section, we'll make it easy for you to convert the routes that you made in Google My Maps to GPX. Here are the steps that you need to follow:
Step 1. Make sure to have lines or routes in you're My Map. The reason is that My Map, with points only, doesn't convert precisely.
Step 2. Your web browser will initiate downloading of the KML file. Further, it'll open automatically in Google Earth in most cases. However, it's not necessary to open the file in Google Earth.
Step 3. Convert the KML file to GPX by visiting the GPS Visualizer.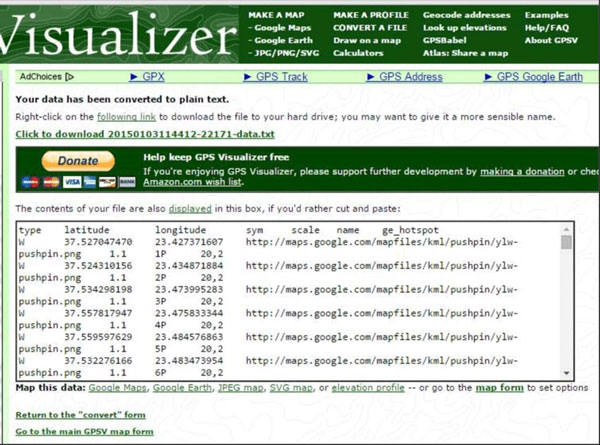 Step 4. Select the GPX as your output.
Step 5. Now, choose the KML file (You just downloaded from Google My Maps) as your input.
Step 6. When you click the Convert button, your file will be uploaded while your GPX file will be available on the next page to download.
Step 7. Visit the next page to download your GPX file.
Note: You might not be able to transfer the GPX file to your GPS device. Moreover, you may not be able to upload it to your MapMyRide.
Summary
Pokemon Go GPX routes not just only make your gaming time joyful but energetic. You can add routes of your choice to make your game more entertaining. However, if you don't know about the best Pokemon GO plus GPX routes then this guide should be a game-changer for you. Further, we've made it easier for you to add your favorite route in the game by introducing iToolab AnyGo. Enjoy your game now.