Pokémon Go is one of the most playable games, but people are suffering due to unavailability in a few countries. Niantic constantly monitors any VPN activity on Pokémon Go; if you use an abnormal IP, it can easily detect and block the usage. A sudden ban on the game will take away all your precious accounts there but don't worry; you will be able to get them back through this article no matter in which country you live.
This article will also be helpful for a new user to access Pokémon Go effortlessly. We will discuss a detailed connection between a VPN and Pokémon Go. You will also learn how to change your location in Pokémon Go without getting caught, so let's start.
Does Pokémon Go Work with a VPN?
Yes, Pokémon Go works with a VPN. It changes the server or region by connecting it to a country where you can eliminate geographical restrictions. You cannot play at your desired street in a specific city because VPN will connect you to a few countries. It masks your IP address and allows you to download and login easily at a higher speed.
Your account's security is essential, so it is beneficial to use a VPN to mask your IP address from hackers and Spiers that fetch your crucial information. The hackers use these apps like a Gold mine; they extract the user's information and use it for criminal activities.
A VPN is not enough for Pokémon Go because it is a GPS-based app. It allows you to download Pokémon Go but cannot run the game because you need a location spoofer. Pokémon Go is a GPS tracking game, so a location spoofer is necessary to change your location to a desired one without getting caught. It acts immediately to hide the original device location. You can move the GPS spoofer to the location which you find the safest and has a low probability of getting banned.
How to Use VPN to Spoof Location on Pokémon Go
Numerous VPNs are available that spoof your location on Pokémon Go, but ExpressVPN is highly efficient because of its advanced security system. It does not share your data with third-party apps or store your information. However, ExpressVPN cannot place your GPS location to your desired one; that's why we use a professional location spoofer, iToolab AnyGo.
It is the fastest location spoofer that instantly teleports you to another location. It simulates your GPS movement without downgrading the original speed. You will never face any lag issues while playing Pokémon Go.
AnyGo is specially designed for GPS-connected applications and games to provide the best results. It is compatible with the latest iOS and latest apple devices. You can simultaneously change multiple iPhone locations.
It imports and collects the specific game GPS information for later use. The biggest highlight is that it has joystick location control, making it more attractive for users. You can draw multiple pinpoints on the map to simulate the walking routes. It simulates the traveling speed varying from 3.6km/h to 100km/hour depending upon the chosen source. You can pause and resume the location at any time.
Let's dive into the steps and learn how this extraordinary location spoofer works and manages the location.
Step 1 Download and install iToolab AnyGo on your computer. You will have a decent interface. Tick the alert "I am aware of the disclaimer" and hit "Start".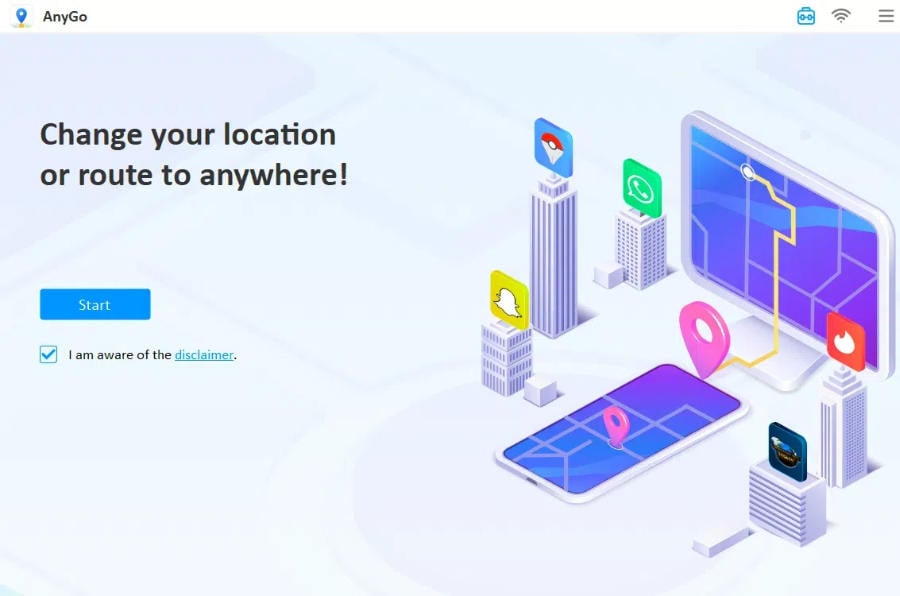 Step 2 It will ask you to connect your iOS device to the PC via the original lightning cable. Then, search your desired location from the left-hand search bar and Click "Search".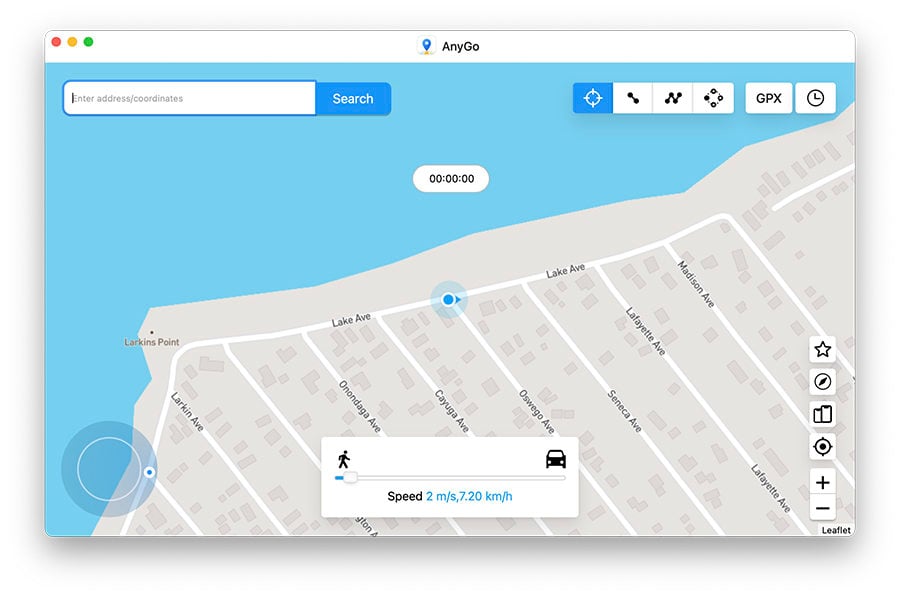 Step 3 Now, hit "Go" on the location window to convert to the spoofed location. You can choose the variable speed by dragging the slider.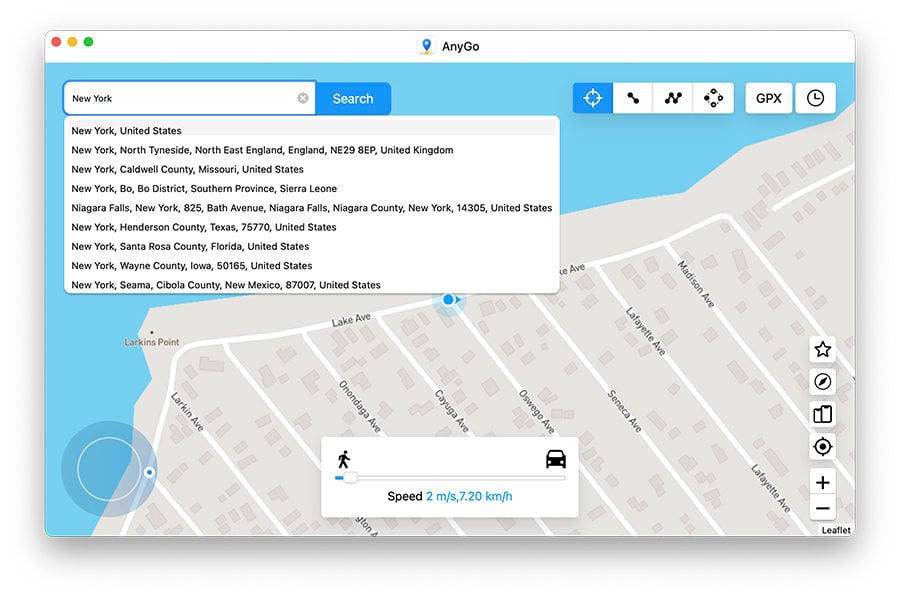 Also Know: Will You Get Banned on Pokémon Go for Using a VPN?
There is no surety that using a VPN could force a ban or not. You might have a probability of getting caught while using a low-grade VPN that is not a legitimate one. Using a premium or a trustworthy VPN that saves your account from getting banned would be better.
Using a low-end security VPN can also cause a permanent ban because it is very easy for someone to detect your activity. It depends upon the location from where you are using the VPN. The VPN may bounce back or get disconnected due to public network security if you sit in unreliable locations. You have less probability of getting banned on Pokémon Go if you use a VPN correctly, but you should prefer GPS spoofer because it is a location-associated game.
Never use public Wi-Fi for these games because the developers can quickly identify the location. It would help if you used the VPN on a password-protected network.
You can face a ban for using third-party app warnings from Pokémon Go; although it has positive reviews, few people Got banned. Try to avoid using a VPN continuously for hours because it can cause heating of the device.
Conclusion
In conclusion, it is preferable to use a location spoofer instead of a VPN for the best and faster results. Run Pokémon Go using iToolab AnyGo so you can keep playing the game with the same account without any hassle. You will enjoy a faster and safer experience using this powerful GPS location changer. It allows you to select your desired location where you can enjoy the game to the fullest.