Tutuapp is an Appstore that you can install on Android and iOS. Through this app, you get access to multiple valuable applications not available on the official App stores. It also acts as an alternative to the existing app store, but people love this app because of its vast library of multiple cool apps. It doesn't require any superuser permission and lets you install mod applications. Some of the popular cracked games provided by this app are Clash of Clans, Spotify Plus, Minecraft++, Pokemon Go++, etc.
Does TutuApp Still Work for Pokemon Go 2021?
People are confused whether TutuApp still works for Pokemon Go in 2021. As per our research, those who are following specific methods to run TutuApp are the ones who can enjoy the benefits of it. In case you are wondering what those methods are, keep reading this article where we have provided working ways to download and install TutuApp Pokemon Go.
TutuApp Pokemon Go Download and Usage
If you want working methods to download Pokemon Go from TutuApp, you can follow the below given detailed guides. We have split this guide into 3 parts according to the platform you are using.
TutuApp Pokemon Go Download for Android
In case you are using an Android platform, you have to follow the below-given methods for downloading TutuApp Pokemon Go.
First of all, head to the official website to download TutuApp on Android.
After that, "download" the application on your device. You can also download it on your PC and copy it to your storage.
Now, "install" the application by tapping on it; you might have to allow installation from unknown sources in case you haven't.
Now open the search bar and search for "Pokemon Go++," and click on Install to get it on your device.
Wait for few seconds until the download is complete. After that, "tap" on the icon of Pokemon Go to launch the game.
With that, you have successfully installed the application. Make sure you download the correct version to get full features
TutuApp Pokemon Go Download for iPhone
If you are using an iOS device, you can download the Pokemon Go++ app from TutuApp by following the given steps.
Firstly, head to the download link for TutuApp iOS version.
Now tap on "download Tutuapp iOS," or you can also scan the QR code to install the application directly.
Once the download is complete, you have to open it. When you open the application, you will get an error stating "Untrusted Enterprise Developer."
To fix this, head to "settings," go to General, look for Device management and then open it.
Here, you have to search for "China Television Information Technology," that tap on it and select "Trust."
With that, you have successfully installed the tutuapp pokemon go apk on your iOS device.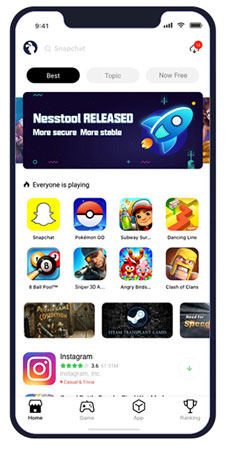 Now open the TutuApp, and search for "Pokemon Go++."
Once you find the application, "Install" it.
After the download is complete, you can use it to catch your favorite Pokemon.
Note: The app is only compatible with devices running iOS 7 or above. The recommended version is iOS 11. There are no requirements for jailbreak.
How to Use TutuApp on Pokemon Go
If you want to use multiple hacks available for Pokemon Go, follow the steps below.
Open the TutuApp.
Now search for "Pokemon Go Hack V 1.61.2."
Once you find the app download it and open the application.
After the download is complete, it will be available to use on the Home page.
Open the Pokemon Go app and minimize it. Now tap this new downloaded hack and open it while Pokemon Go is running in the background.
Also Know: Alternative for TutuApp
If you can still use the TutuApp or try a better alternative to this old hack, you should checkout the iToolab AnyGo. iTool is a good location spoofing application through which you can jump from one location to another without even moving. It lets you change your GPS, and you can do all that without jailbreaking. It also allows users to make a fake GPS trail which they can use in their respective games. It is one of the best location changers available for Pokemon Go.
How to use iToolabAnyGo:
Step 1: Download and install the software. Run it now. Once you start the software, you will have to connect your iPhone to the PC. After connecting, tap on "Start" to move forward.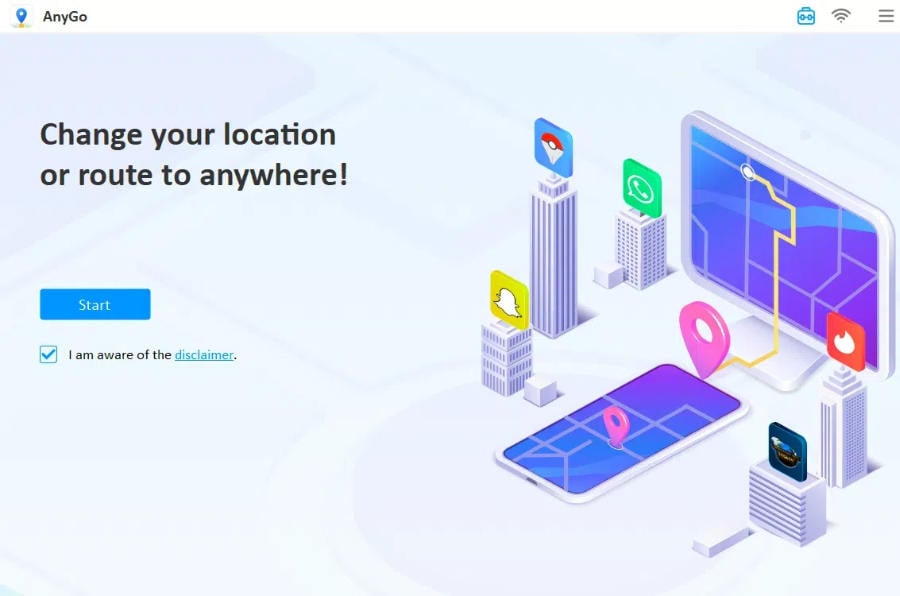 Step 2: After that, the current location will be visible on the screen. Press the "center on" to make it more accurate.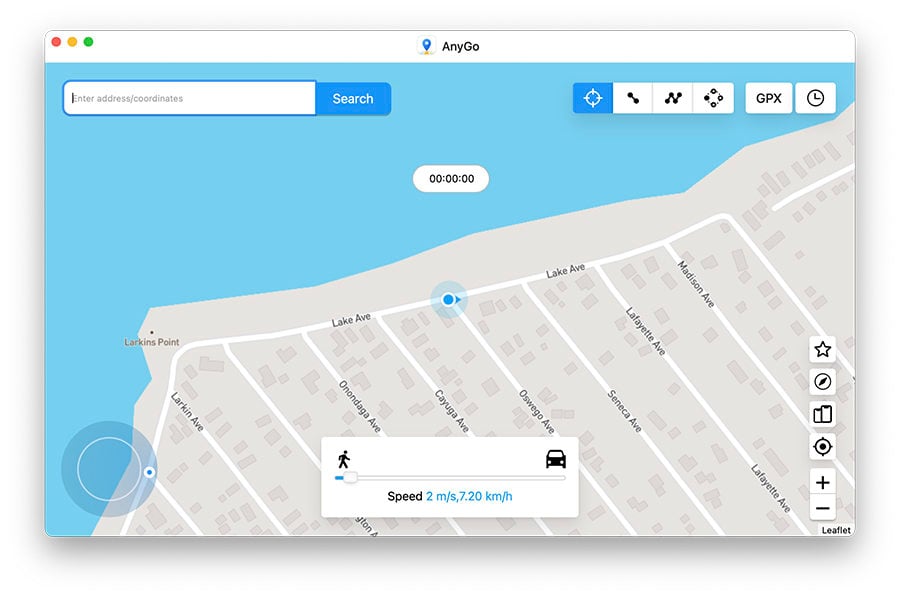 Step 3: Now, tap on "Teleport" to change the location on the upper right corner. Now enter the address you want to jump to and press on "search."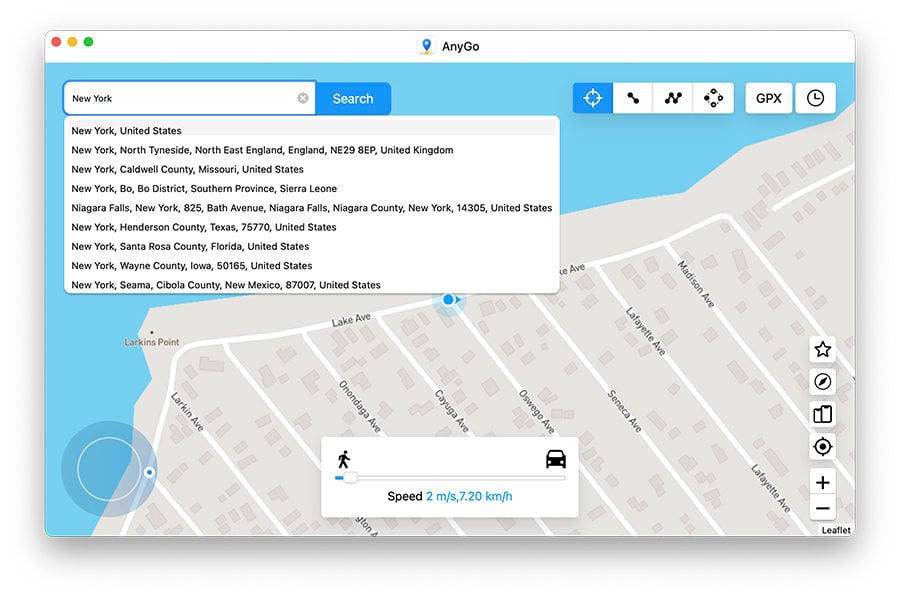 Step 4: Now select the location and tap on "Go" to move to that location.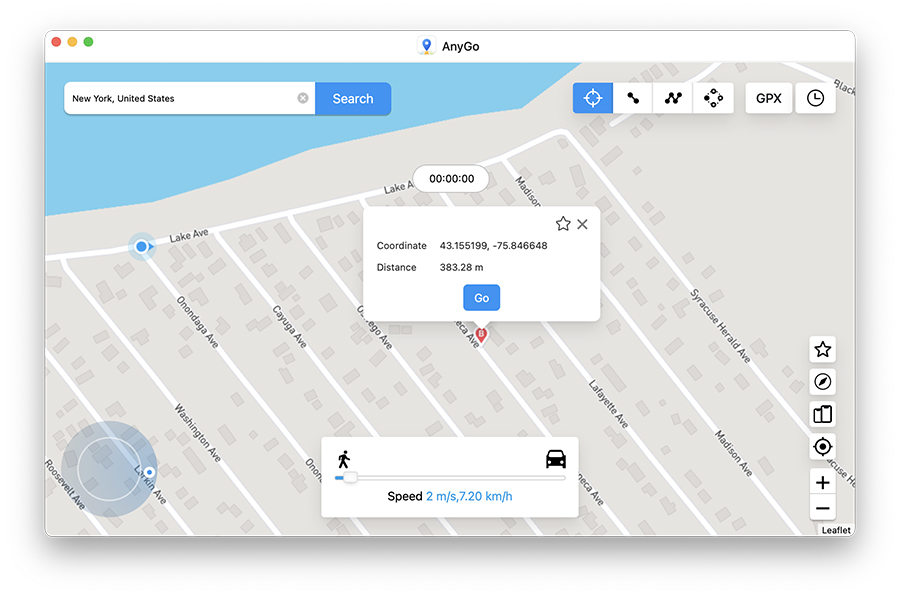 Other Questions about Tutuapp Pokemon Go
Q1: Is it legal to use TutuApp?
The officials regulating Pokemon have considered using TutuApp as a violation of their agreement. Other than that, you can freely use the app to install and run other applications.
Q2: What are the pros of using TutuApp?
There are many advantages to this app. It updates regularly and also provides a beta version for your favorite applications. It lets you choose from thousands of applications available in the app. You can also download several modded and hacked applications through TutuApp.
Q3: Tutuapp Pokemon Go crashing how to do?
In case you're not able to access the application after launch and face Tutuapp Pokemon Go crashing issues. You can try to re-install all the apps. If that didn't work, head to this website and check whether TutuAppPokemon Go supports your device or not.
Conclusion
That was it for this guide where we gave all the information you should know about the TutuApp. We also provided some methods to download and install the application on various devices. Apart from that, you learnt how to use tutuapp pokemon go. If this article was helpful to you, don't forget to comment and share it with your friends.