Nowadays, people love to keep multiple SIM for different purposes. Unfortunately, their smartphones contain 2-3 slots on max so the rest of the SIM they put anywhere they want. And because of this, either they lose one of the SIMs or someone else starts using them.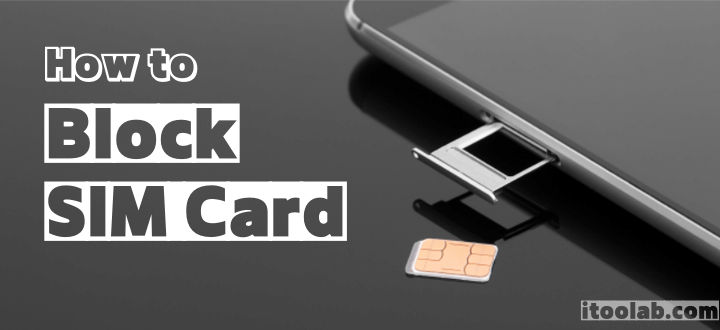 If your SIM goes into the wrong hands, you are in great trouble. The other person can use it in different ways and even for crime purposes. So, you have to be careful in keeping the SIM in the right place. However, if you have already lost it then blocking is the only option left. Let's find out why you should block it and how to block SIM card online to keep you out of any potential danger.
Why You Need to Block a Missed SIM Card?
Blocking your SIM card is extremely important when you have lost it. Your SIM card number is connected to your bank, social media account, apps, and your device as well. Can you imagine the extent of loss that you can face?
Some other person can misuse it for blackmailing, accessing your details, using your social media handles, and so on. You may even end up losing money from your bank account when the culprit has access to your SIM.
Not only these, but your lost SIM can also lead to an increased phone bill that you will have to pay while someone else is using it. Thus, be careful and take immediate steps to block your SIM card or be prepared for the unexpected dangers coming your way.
Contact Your Carrier to Block SIM Card
The first step that you have to take is contacting your SIM card carrier. But before that, try to call on your number from another phone. Maybe the one having your SIM card will return it without questioning. Obviously, there are some good people in this world who can do so. If that's not working, try the following steps to contact your carrier for knowing how to block the SIM card.
If no one picks up the call when you are trying or the phone is coming switched off, immediately contact your carrier. It will start the SIM block process quickly.
Many carriers offer email, online assistance, and toll-free number for customer service. You can use any of them to get in touch with your carrier.
Keep the registered email or alternate number that you had used while buying the SIM card. This will be required for verification by receiving the OTP to block your SIM card.
Block Vodafone SIM Card Online
Individuals, who own the Vodafone SIM, have various options for blocking the Vodafone SIM card. You can contact customer care directly or visit the store physically. In case there is no Vodafone store nearby or reaching out to customer care is difficult, try blocking online.
Step 1: Visit the official website and enter the number of the lost SIM card.
Step 2: Type the registered email Id or alternate phone number as well so that you can receive the OTP.
Step 3: After that, the customer care executive will get in touch with you to block the SIM. Otherwise, you can use the Vodafone application for deactivating the SIM. It's simple and accessible all the time.
Block Airtel SIM Card Online
Airtel is a widely used SIM card carrier and if you want to know how to block SIM card Airtel, get in touch with customer care or visit the nearest Airtel store.
Call the customer care number 121 or 198 and request the executive for blocking your SIM card. You will be charged 50 paise/3 min by calling on any of the numbers. After connecting, your details will be verified before blocking your SIM. You can also call on 9849098490 or 18001034444.
Visit an Airtel store and verify your details to be the SIM blocking process. Don't forget to take your identity, address proof, and registered alternate number or email ID.
Get online support in blocking the Airtel SIM by using the MyAirtel app or the website. Both will be convenient for you but the MyAirtel app supports a live chat option too. Hence, it may help you in a better manner.
Extra Tip: Unlock Your iPhone to Any Network
So, you know now how to block SIM cards online but now we are going to tell you the right ways to unlock iPhone to any network. It's because iPhone users are provided a code that binds their device to a specific carrier. Using the SIM of another carrier may not work after that. This is when a third-party tool like iToolab SIMUnlocker can be of great relief. It frees your device from the previous carrier and enables you to use a new SIM card. SIMUnlocker can solve issues like "SIM not valid", "SIM not supported", etc.
Reliable SIM Unlock Tool
Unlocks any SIM-locked iPhone to another carrier without chip
Works effectively in less than 5 minutes
Unblocks your iPhone iOS 12-14.8 permanently
Make no room for factory resetting your device or data loss
Works for major carriers including AT&T, Sprint, T-Mobile, and Verizon
Steps to Unlock iPhone to Any Network
Step 1 Download and Run SIM unlocking tool
Download the iToolab SIMUnlocker from the official link above to install it safely on your Windows or Mac. Next, run and connect your iPhone using the lightning cable.
Step 2 Scan the Device
After connecting your iPhone, click on "Start". The software will start scanning your device to determine whether it can be jailbroken or not. If it's eligible, an automatic download of the jailbreak tool will begin.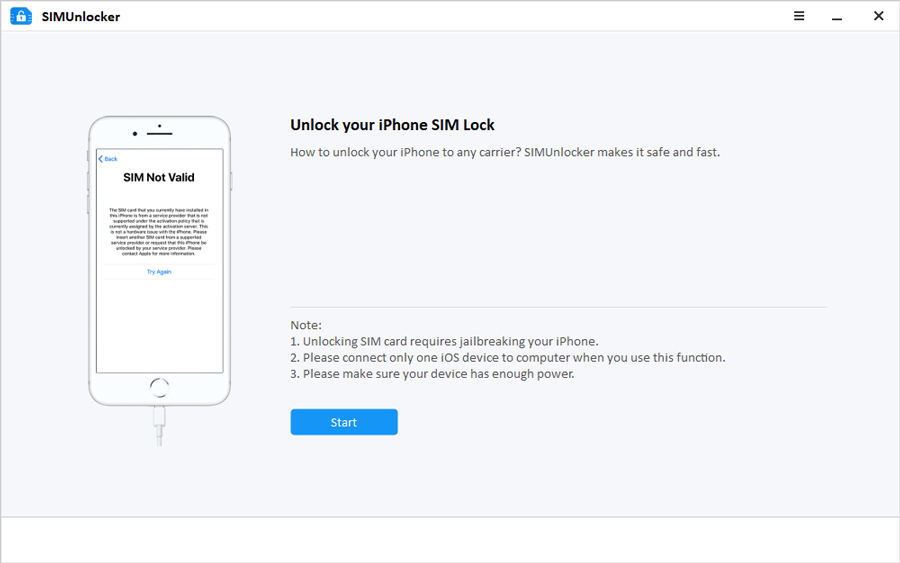 Step 3 Start Jailbreaking
It's time to jailbreak your iPhone, which can be done easily via the instructions shown in the SIMUnlocker application. Use "Checkra1n" to jailbreak successfully.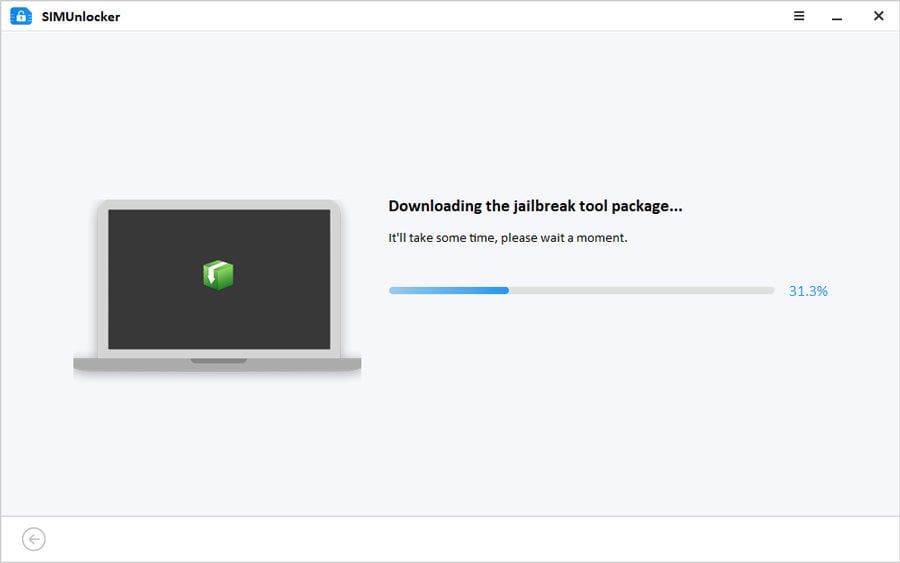 Step 4 Unlock iPhone Permanently
90% of your job has been done already. Now just wait for a while and let the software do its work. As the process will complete, your iPhone will reboot automatically. Your device is ready now to use with any SIM carrier.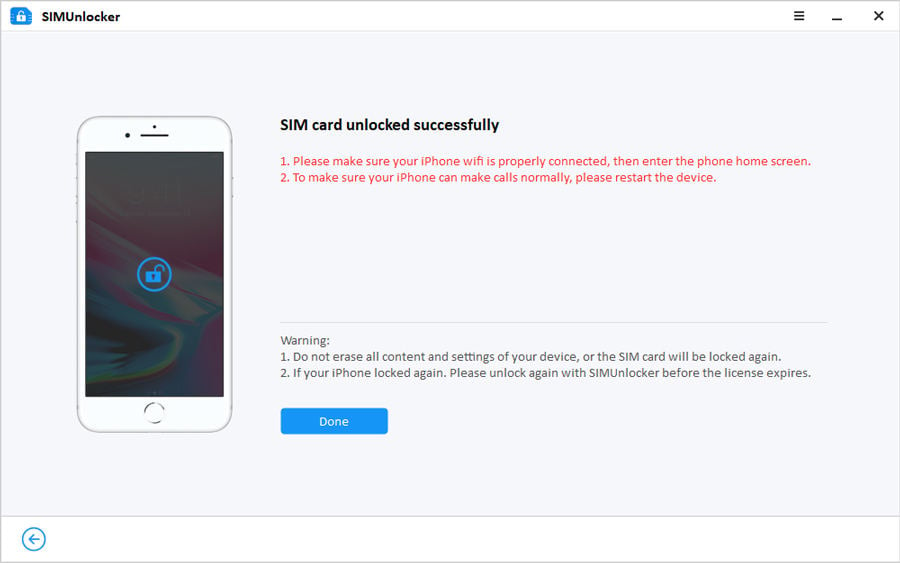 Conclusion
As you can see, the ways of blocking a SIM card online are many. To be on the safe side, it is better to block a lost or stolen phone as soon as you discover that it has gone missing. It is possible for someone who finds your phone to use your SIM card if you don't block it.
And if you want to replace the primary SIM card in your iPhone with a new one, iToolab SIMUnlocker is the only way to go.