Forgetting your iPhone or iPad passcode is bad, but guess what's worse? It is reading biased reviews of iOS unlocking software. Well, now you can rest assured that you are going to read an honest review on AnyUnlock. As I have used and tested it on over 50 iPhone locks, so I have enough knowledge and experience to review it. However, each tech review on our website has the same research process. So that, our audience receives 100% accurate and honest information.
In this review article, I have thoroughly discussed AnyUnlock software and answered some of the most commonly asked questions about it such as its pros & cons, and the best alternative to it.
Part 1. What is AnyUnlock?
AnyUnlock is a third-party iOS unlocking software. It has multiple features include unlocking the iDevices lock screen and screen time passcode, removing and getting back iTunes backup password, removing Apple ID, bypassing remote MDM. Moreover, you can find, view and export iOS passwords with AnyUnlock.
Part 2. Is AnyUnlock Free to Use?
It's not free in terms of using it to unlock your iPhone or iPad. But you can download to your Windows or Mac and have a quick learning about its interface and whether it supports your phone model.
1. Free to Download
To download AnyUnlock free version. First, you have to download it. There are two different versions, one is the AnyUnlock Mac version, while the other is AnyUnlock for Windows. To download either of them, visit iMobie AnyUnlock's official website and click on "Free Download".
2. Purchase to Enjoy Full Features
However, to enjoy the full features of AnyUnlock you have to purchase it. There are several plans for Unlock iMobie, classified by 1 month, 1 year, and lifetime. I have posted the picture of its all plans below: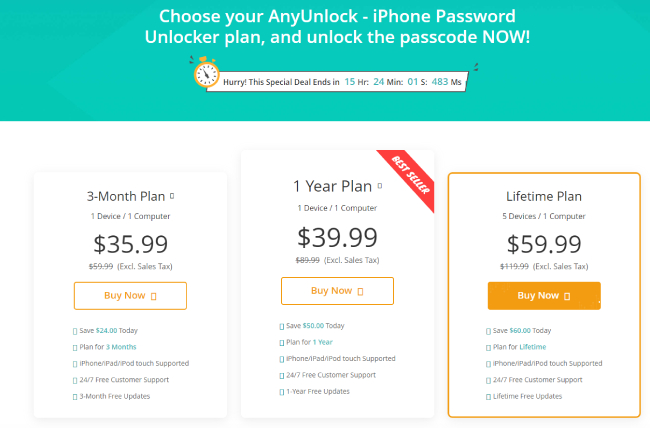 Part 3. Is AnyUnlock Safe?
Yes, iMobie AnyUnlock is 100% safe and secured to use. It has a average rate 4 reviews on its official website which shows that AnyUnlock is worthy to be trusted.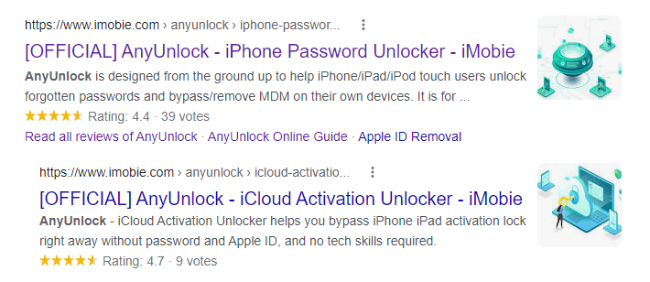 According to my experiences, Anyunlock has not much bugs during the tests. The only issue I met was it got stuck when my iPhone restore to factory settings. When I tried again, this problem never happen since then.
Part 4. Pros and Cons of AnyUnlock
As I have mentioned the issue before, AnyUnlock is not 100% perfect. Just like any other iOS password-removing software, I will list the pros and cons here:
Pros
It has quick easy steps that anyone (by anyone, I mean, your granny) can also use to unlock their iPhone or iPad.
It is compatible with both Mac and Windows.
It is fully compatible with any iOS version.
Fast to unlock your iPhone or iPad less than 20 minutes.
Cons
It can wipe up all your data on the device.
Sometimes, it got crash while in the unlocking process.
Part 5. Can I Use iMobie AnyUnlock Crack?
Yes, you potentially can use the iMobie AnyUnlock crack version but I would never ever recommend you do so. Because there are so many other potential risks that can be very harmful to your iPhone and the computer on which you using it.
1. What is Crack Version?
When software is activated on a network using the same password, product key, or license key used by a single user on more than one system after the 4th usage of the program is considered to be a cracked version or pirated software.
2. How to Download AnyUnlock Crack?
To download AnyUnlock crack version, you have to follow these steps:
Note: This is for education purposes only
Step #1 Go To Crack Website:The first step is to find a good crack website where you can download the right software with the right crack. I have already found that have worked for me. Click here to direct to the crack website.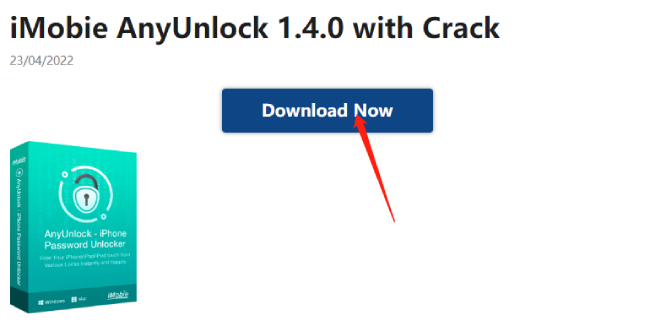 Step #2 Download the Crack Version: Now, download the crack version and install it on your computer.
Step #3 Download the Serial Key from the Same Website and Activate it . After installing the crack version of AnyUnlock, use the serial key to activate the software.
Part 6. What's the Best Alternative of AnyUnlock 🔥🔥🔥
Is there any better alternative of AnyUnlock? iToolab UnlockGo is the best alternative to AnyUnlock from a cost-effective point of view, and the urgent needs you probably have.
Why UnlockGo is My Choice?
There are several reasons why UnlockGo is my choice. I have discussed them in detail below:
✅ Multi-function: UnlockGo has more functions such as iCloud Activation Lock Removal, and disabling Find My iPhone that doesn't come in AnyUnlock.
Remove Screen Passcode:4/6 – digit passcode, Custom numeric code, Custom alphanumeric code, Face ID, etc.
Remove Screen Time Passcode
Bypass MDM Lock Instantly
😍You can enjoy 10% OFF Coupon Code now!
iToolab UnlockGo
🔥🔥🔥10% OFF for iToolab UnlockGo iOS
-10% 100%
✅ Fast to Unlock: Although AnyUnlock has a 3 steps procedure, the processing time is a little bit longer than UnlockGo(less than 15minutes).
✅ High Success Rate: UnlockGo has a higher success rate than AnyUnlock. It has over 23.8 million downloads and unlocks over 8 million devicess.
How to Use iToolab UnlockGo?
Step #1. Connect Your iPhone To Your Computer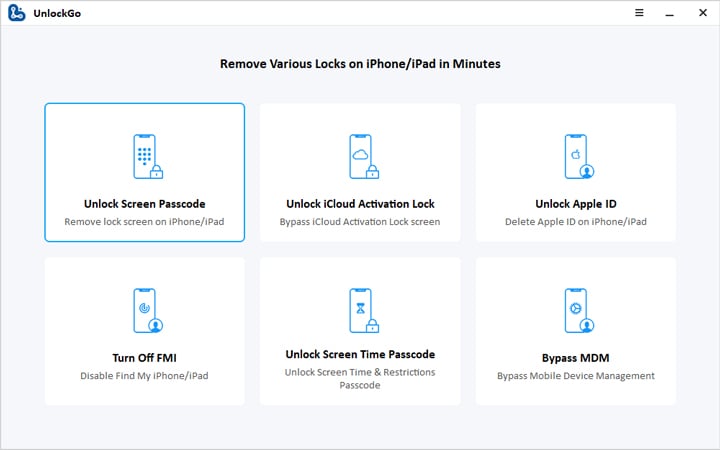 Step #2 Download the Latest Firmware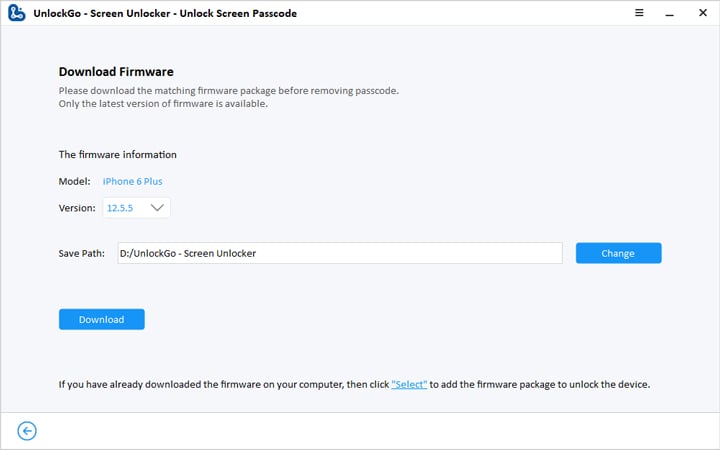 Step #3 Start the Unlocking Process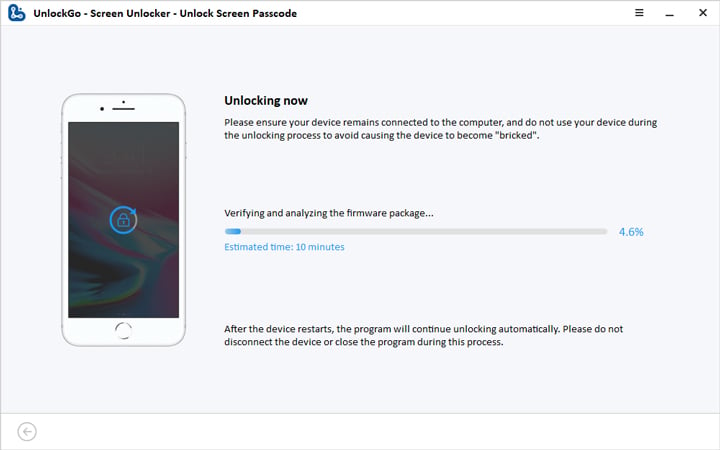 Editor's Choice
AnyUnlock is a great iOS unlocking software with all basic features and comes up with an easy 3 steps to unlock any iDevice password. There are some other competitors such as UnlockGo that offers more services such as iCloud Activation Lock and disabling FMI options at the same price really win the game. I would recommend you use UnlockGo instead of spending the same amount of money on AnyUnlock software.